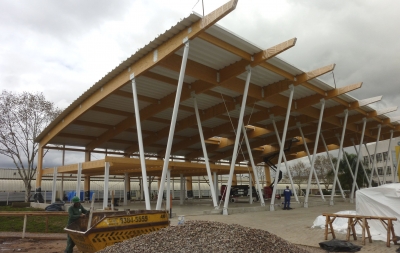 These New Holland Agriculture Company is in construction progress at Curitiba.
The architecture concept and the image is inspired by the curved shape of the agriculture products of the Brand and from goal to communicate technology.
All structure otf the building is made with glulam wood. A practical, efficient and sustainable choice, but also is consistency with others Brand building.
Sustainable is not a secondary aspect for a Brand that produce agriculture tools.