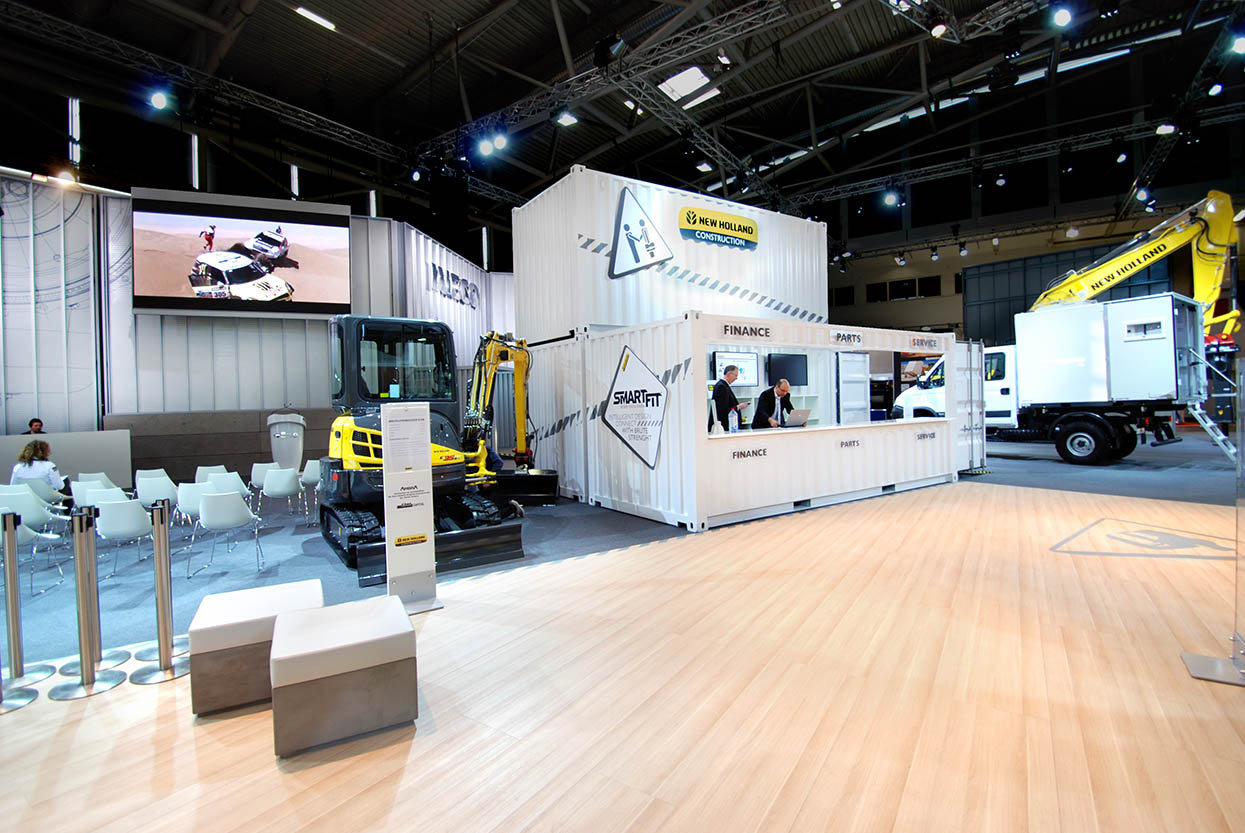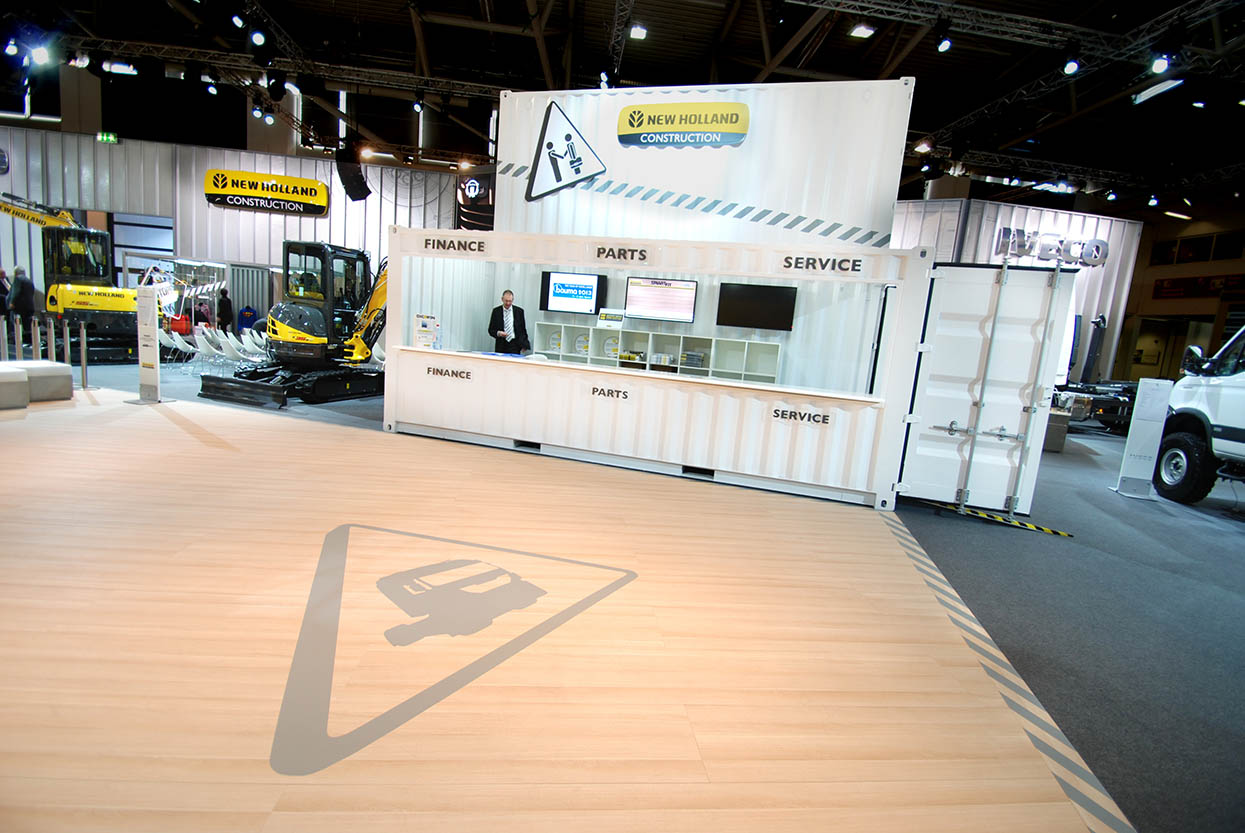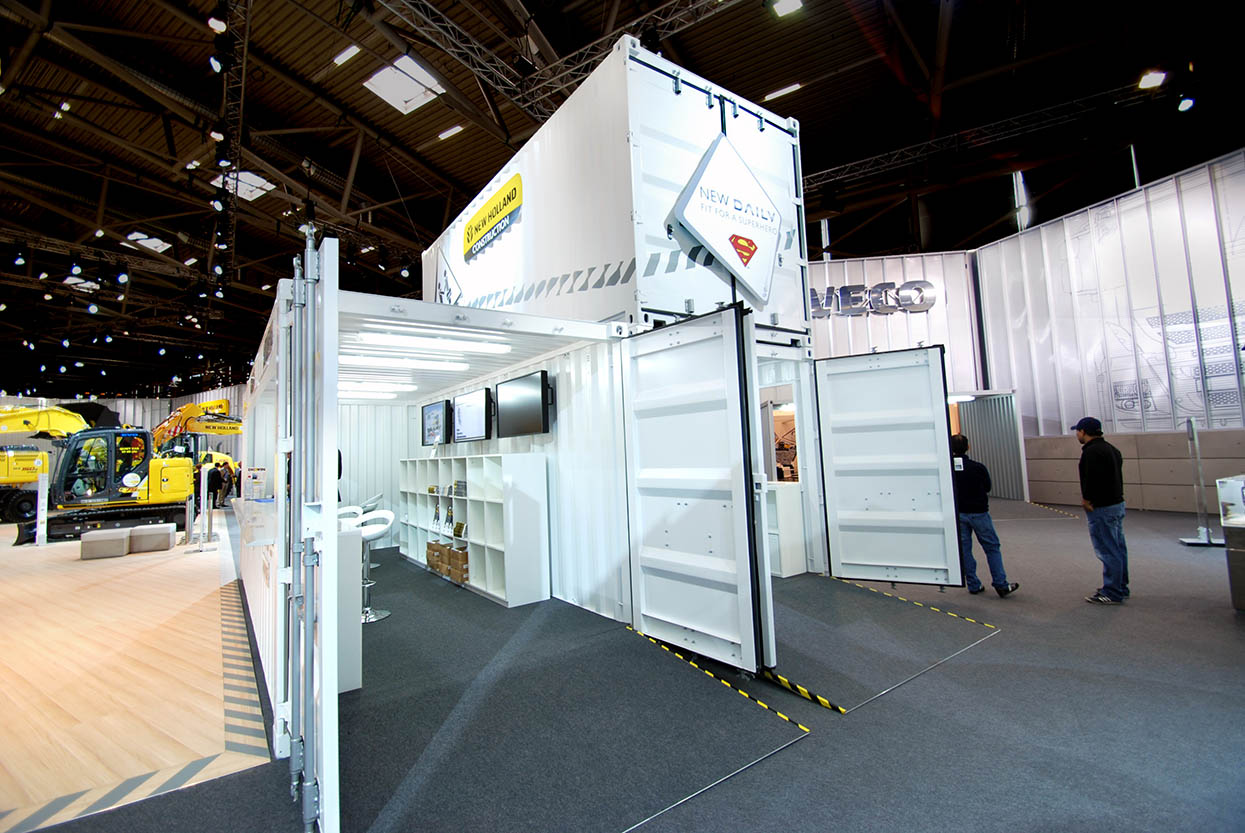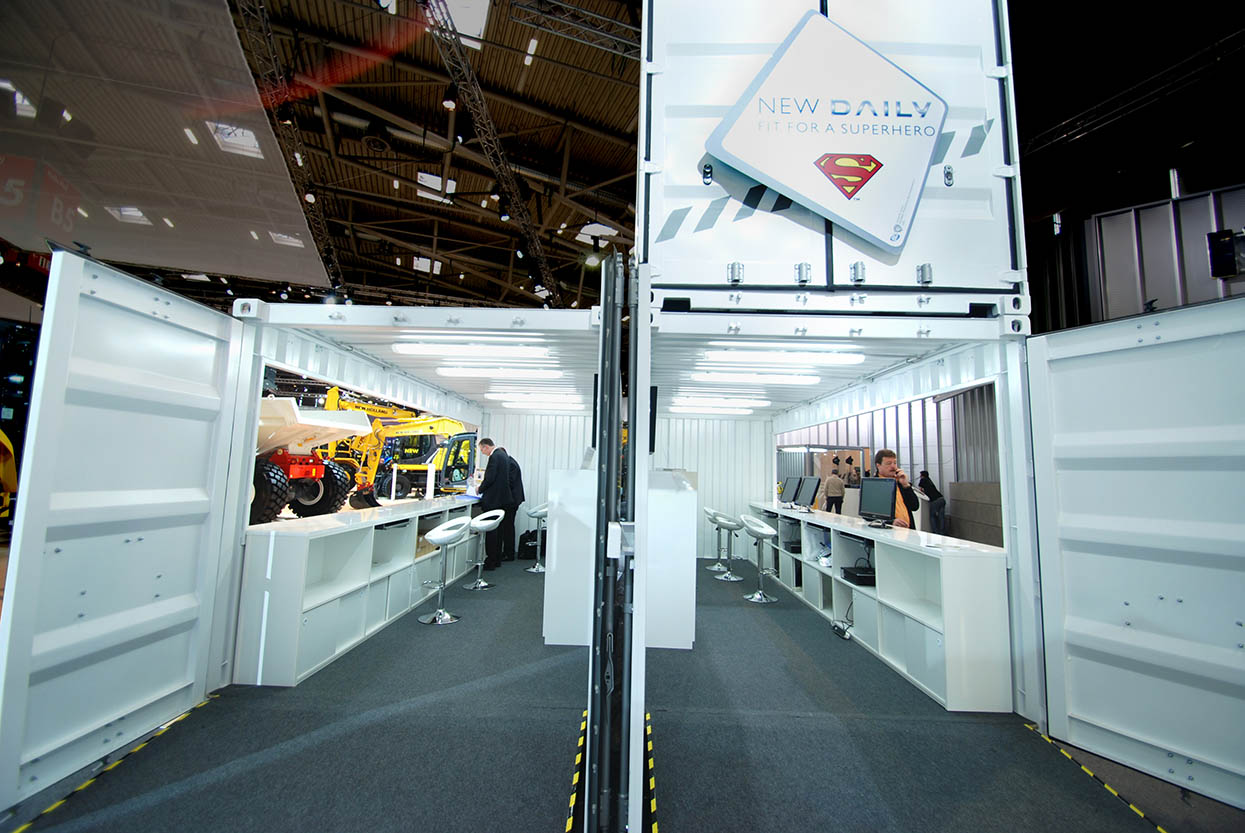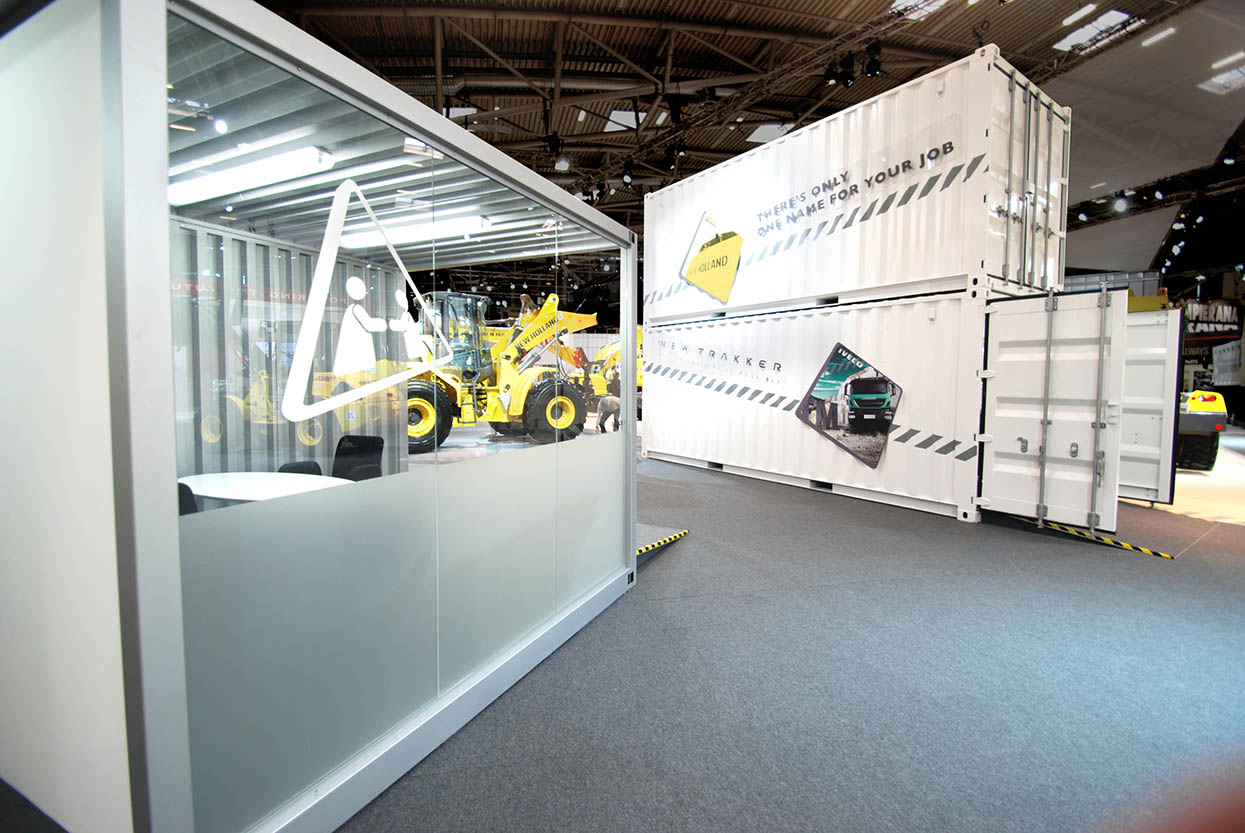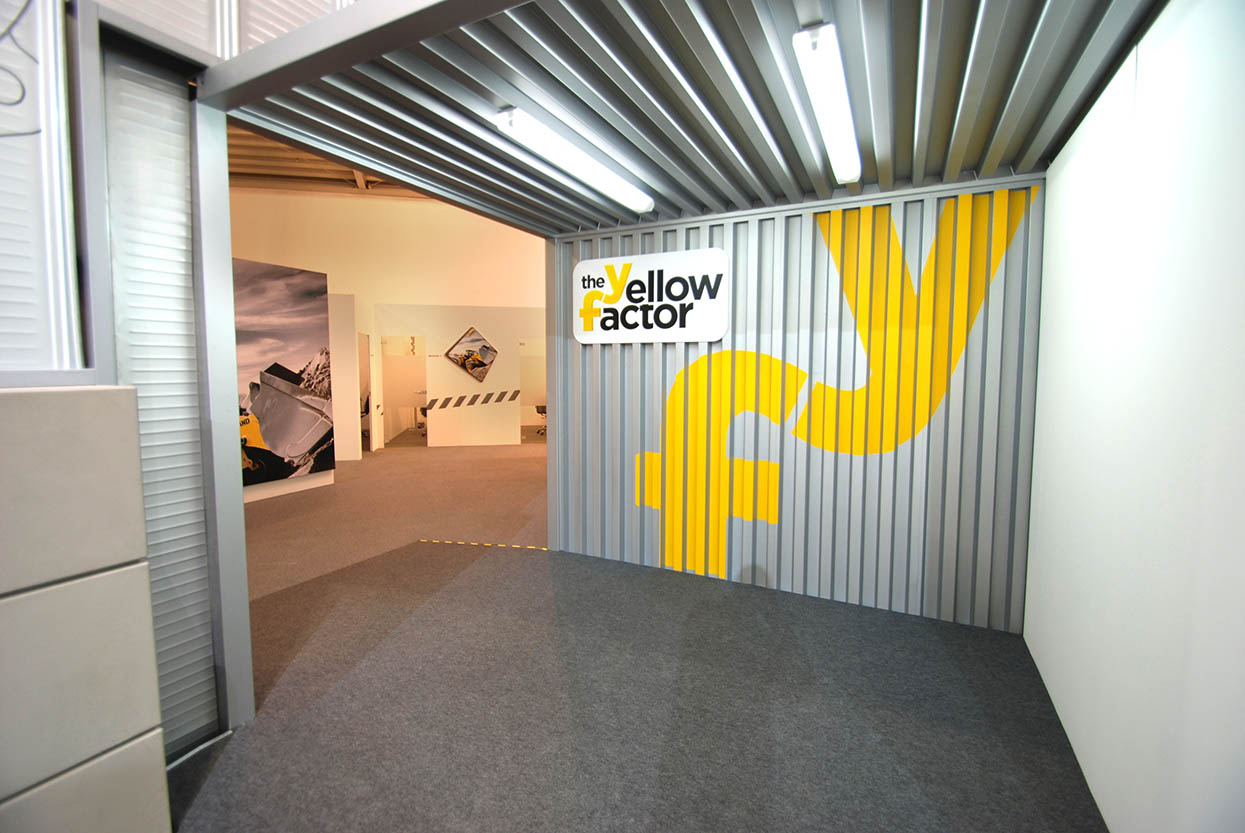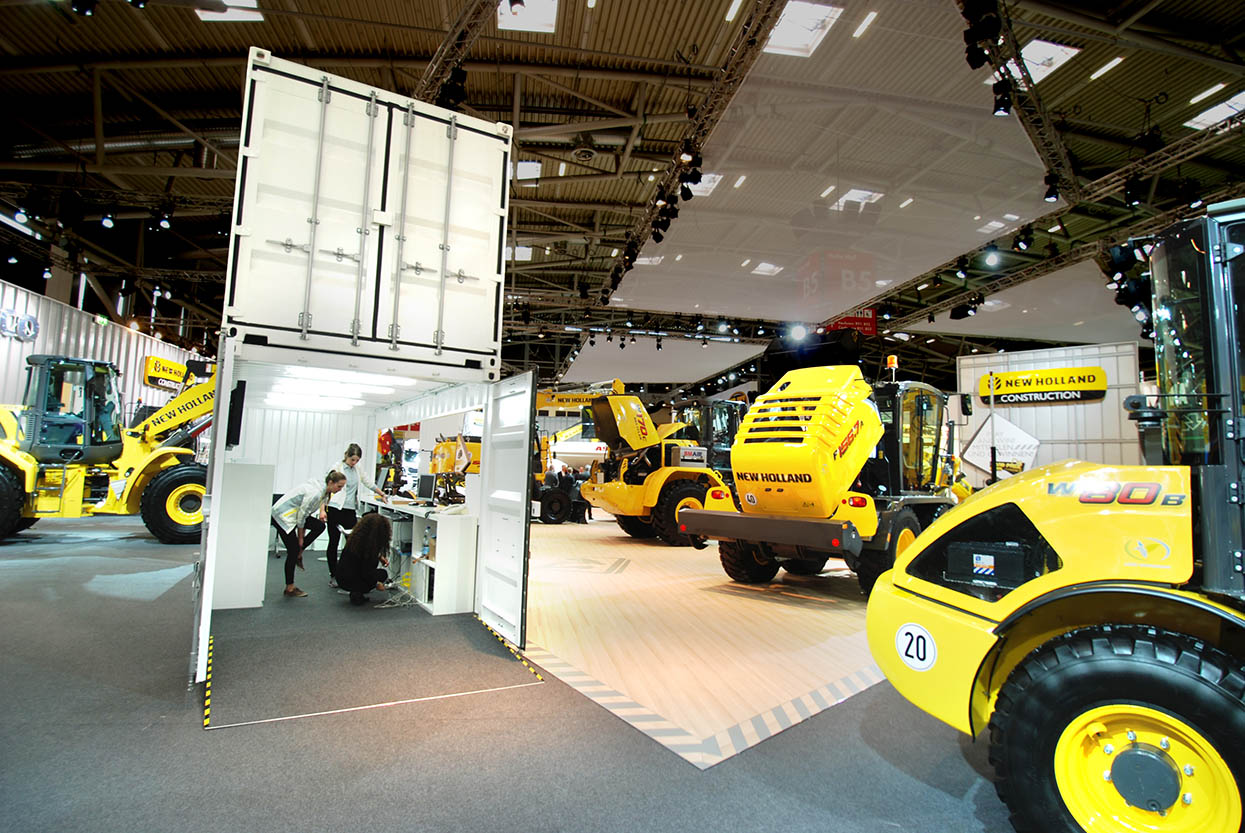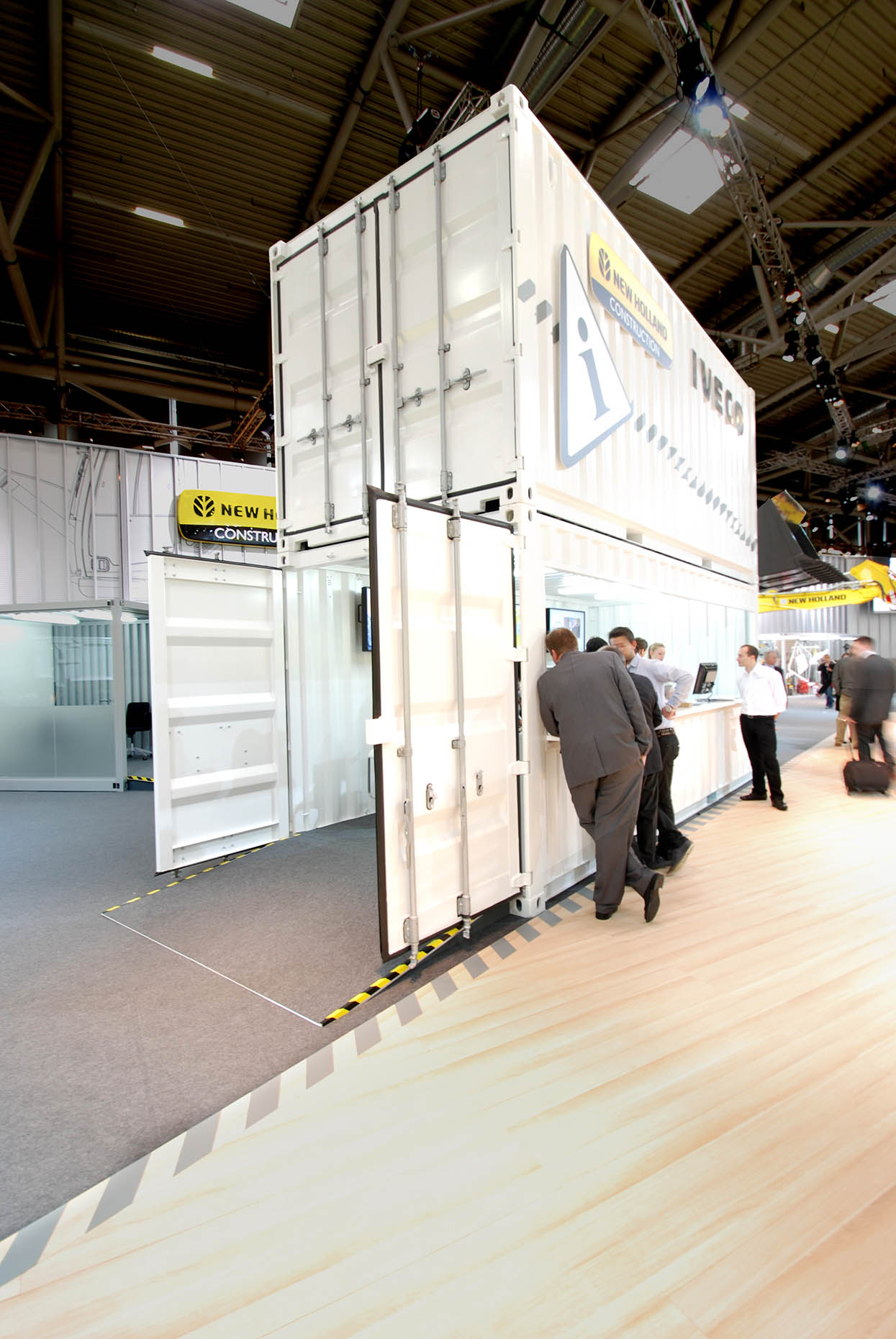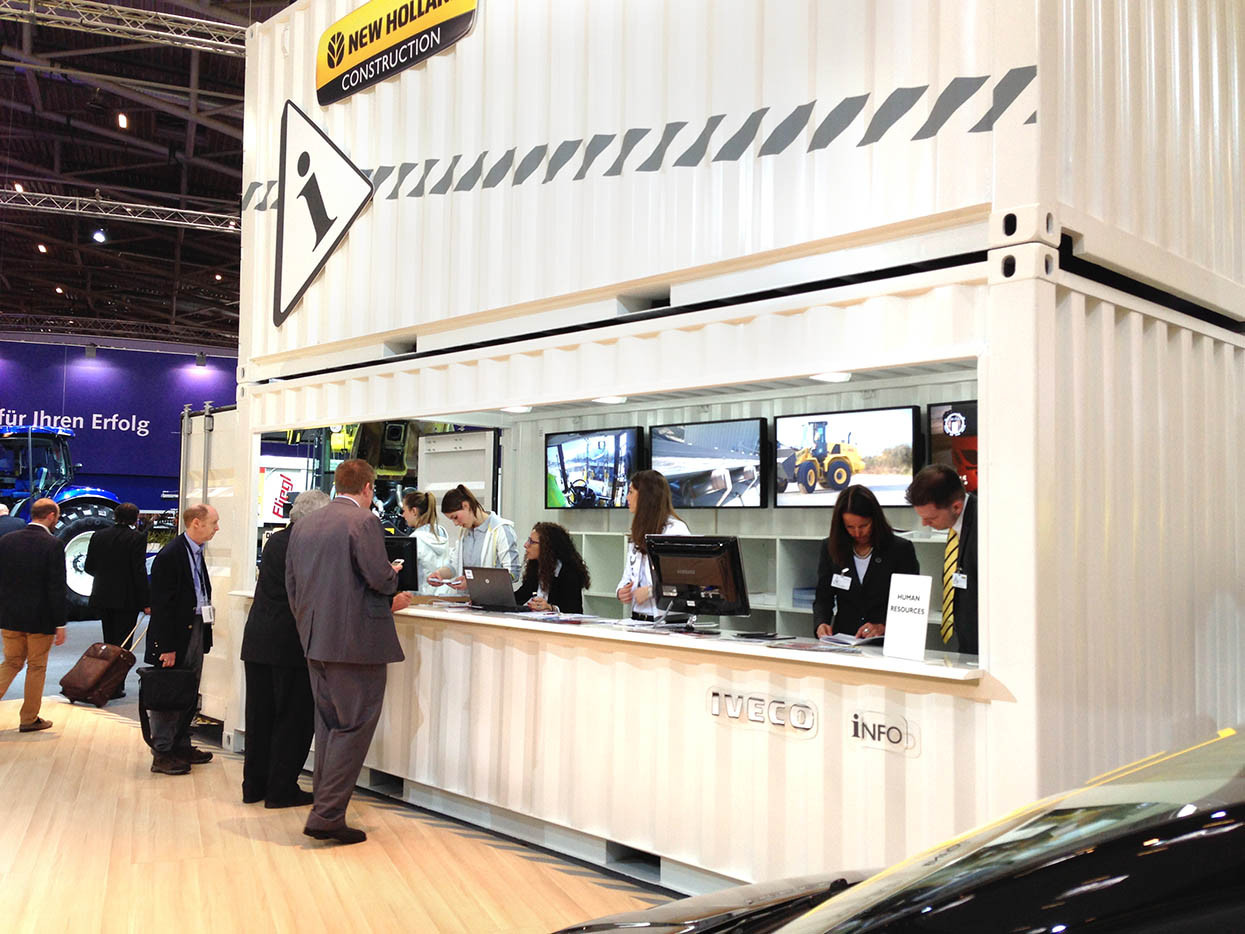 BAUMA MESSE – FIAT INDUSTRIAL GROUP
2013 – Monaco
Per l'evento di Monaco, stiamo completando un progetto molto industriale.
L'atmosfera che il cliente – New Holland CE, IVECO e FPT – chiede nel brief è quello di realizzare uno sfondo per i prodotti come fosse un vero paesaggio industriale.
Abbiamo scelto di creare grandi forme con la lamiera ondulata, i container, il telaio in acciaio, che ricordano le cave-cantieri.
Lo spazio percepito è dinamico e studiato per l'esposizione di grandi prodotti
For the event in Munich, we are completing a project very industrial.
The atmosphere that the Customer: New Holland CE, IVECO and FPT; asks on the brief a background for the products with real industrial landscape.
We choise to create a large shapes with the corrugated sheet, containers, steel frame, that remind a quarries-construction sites.
Dinamic space and big space for big products.