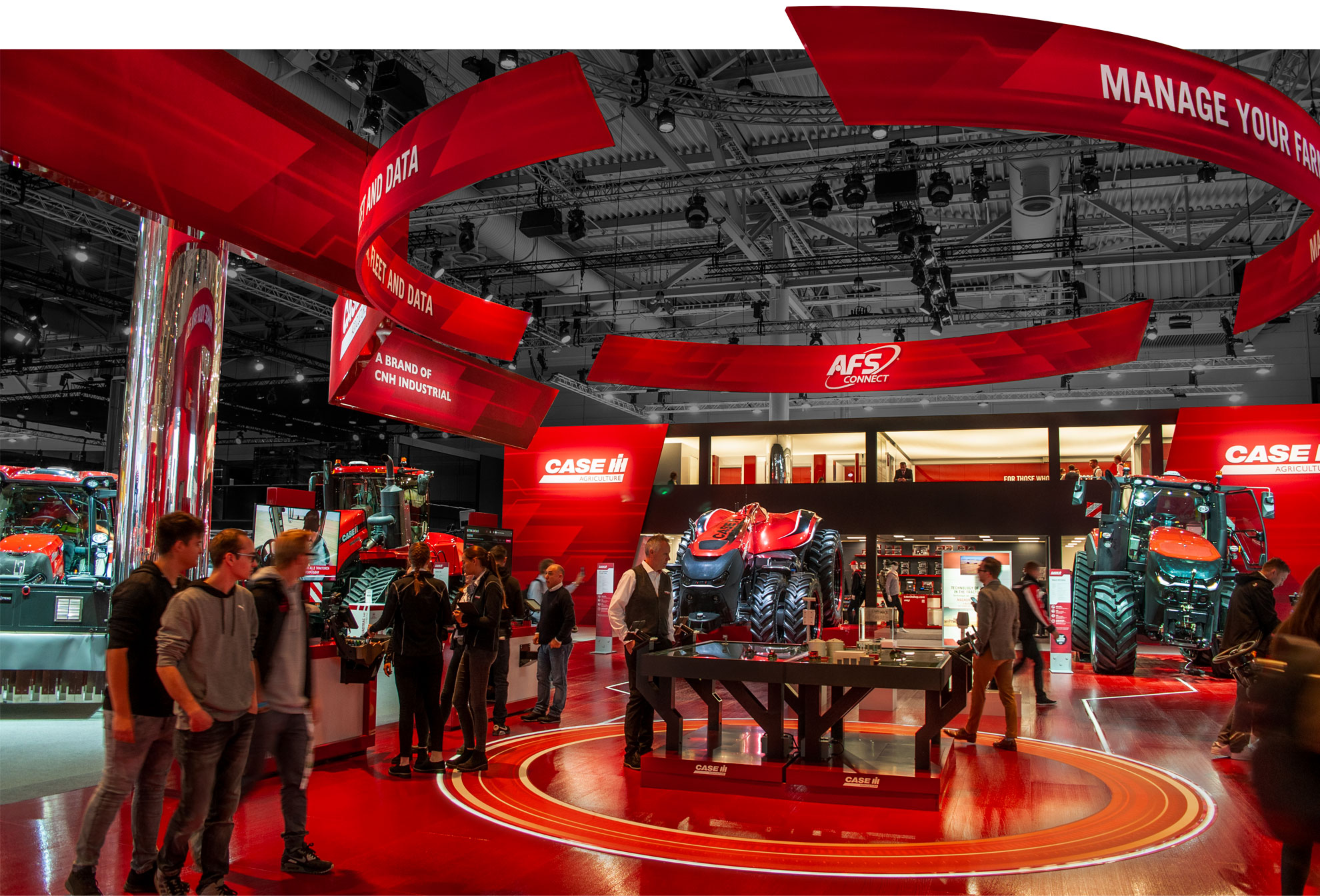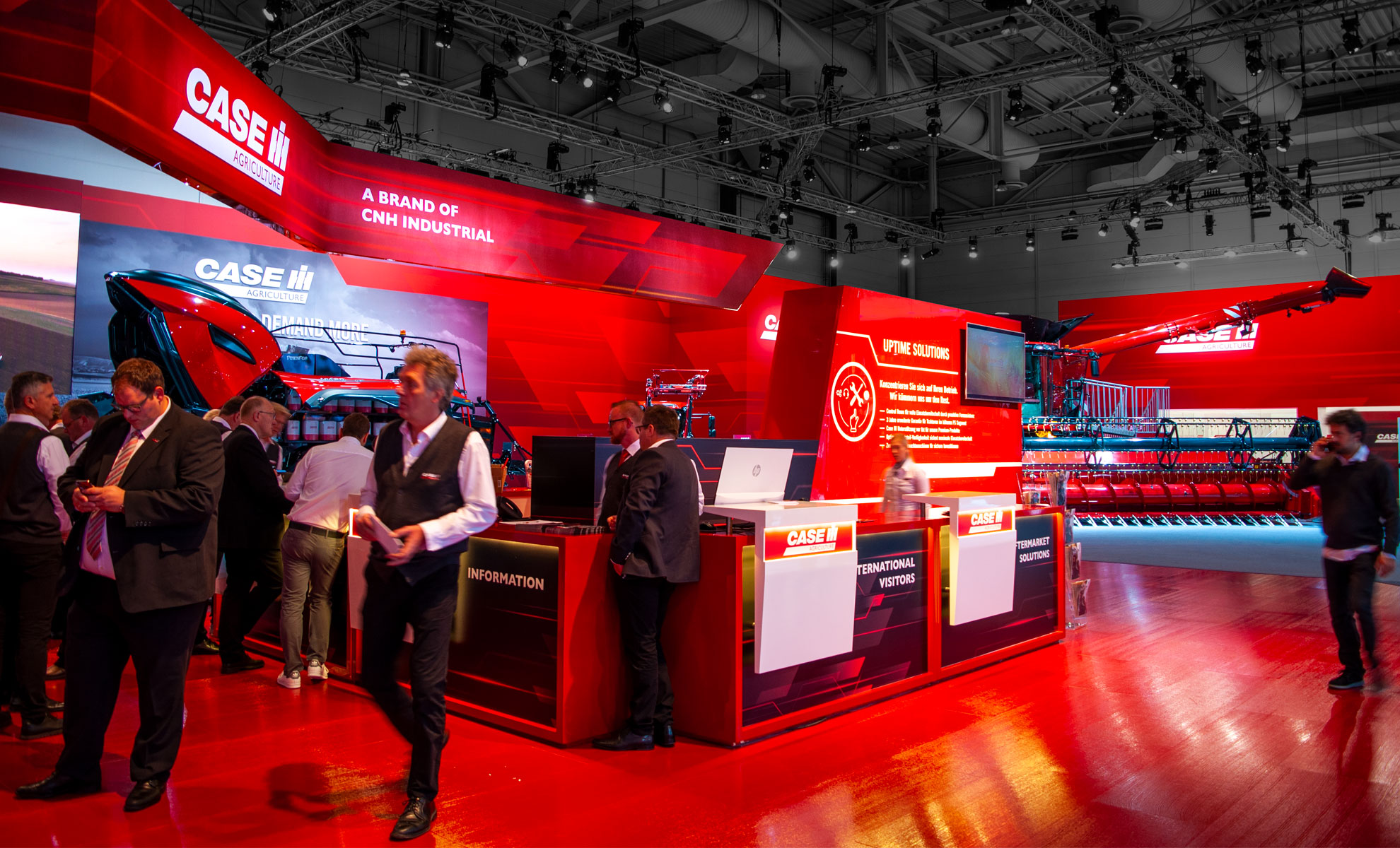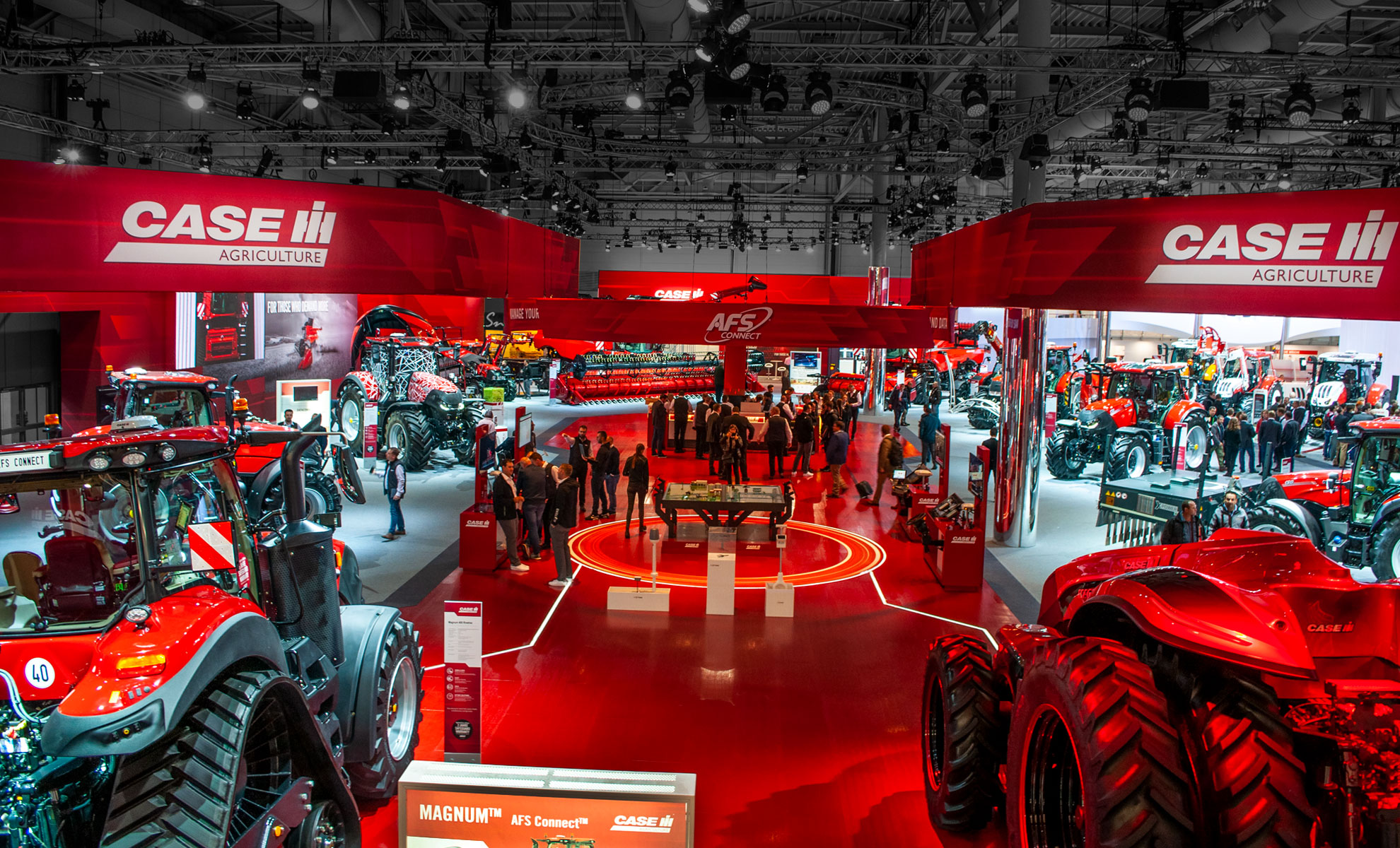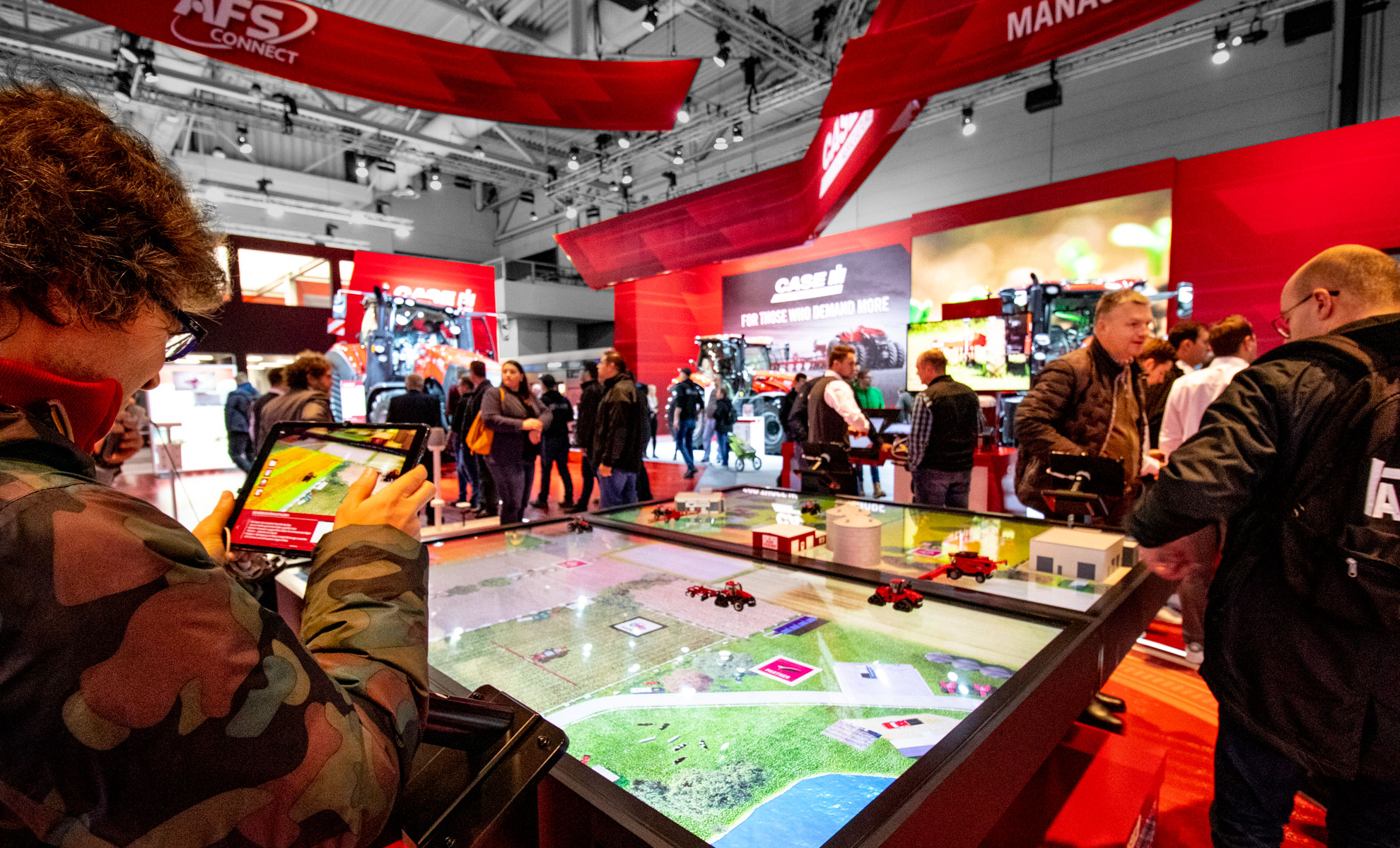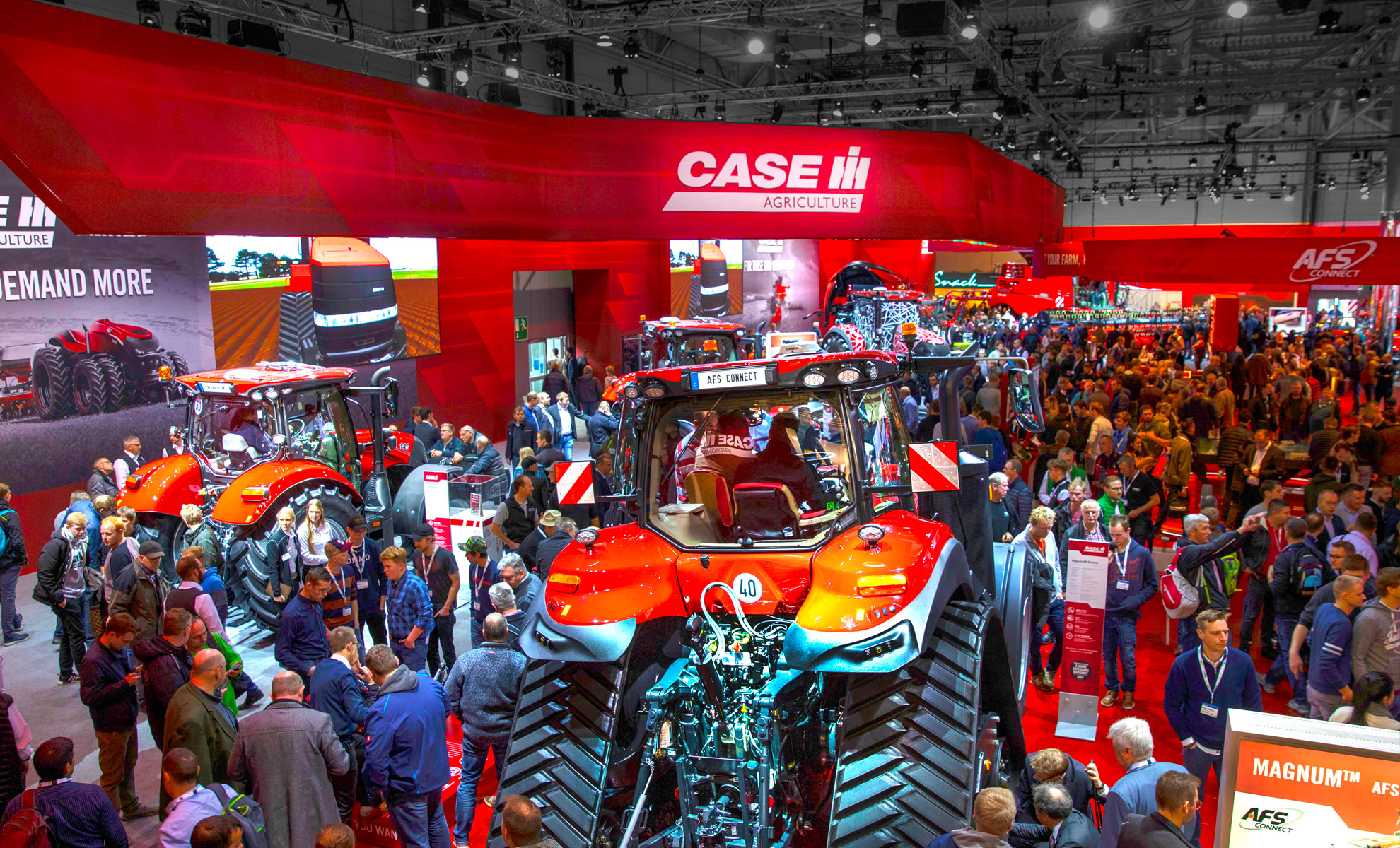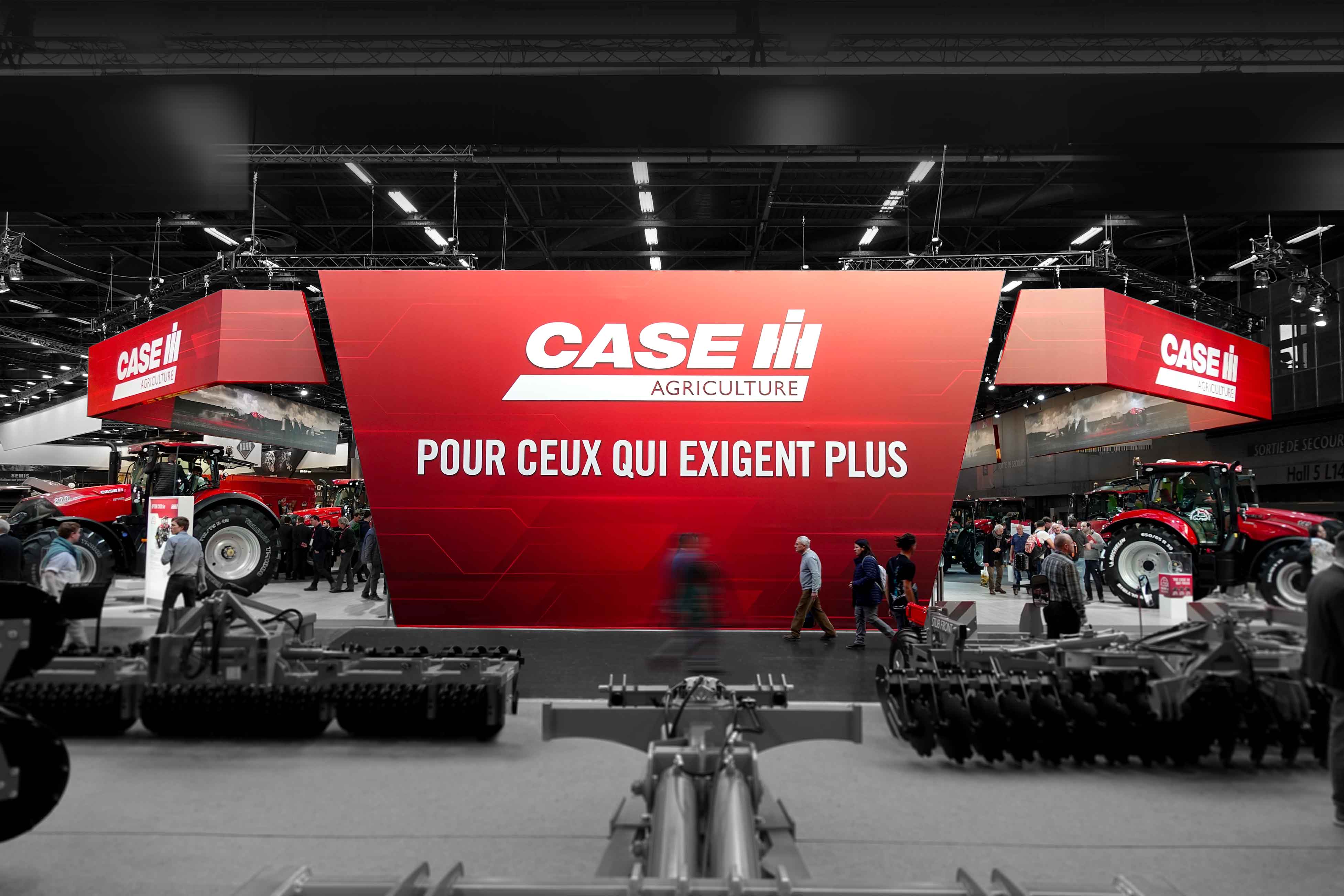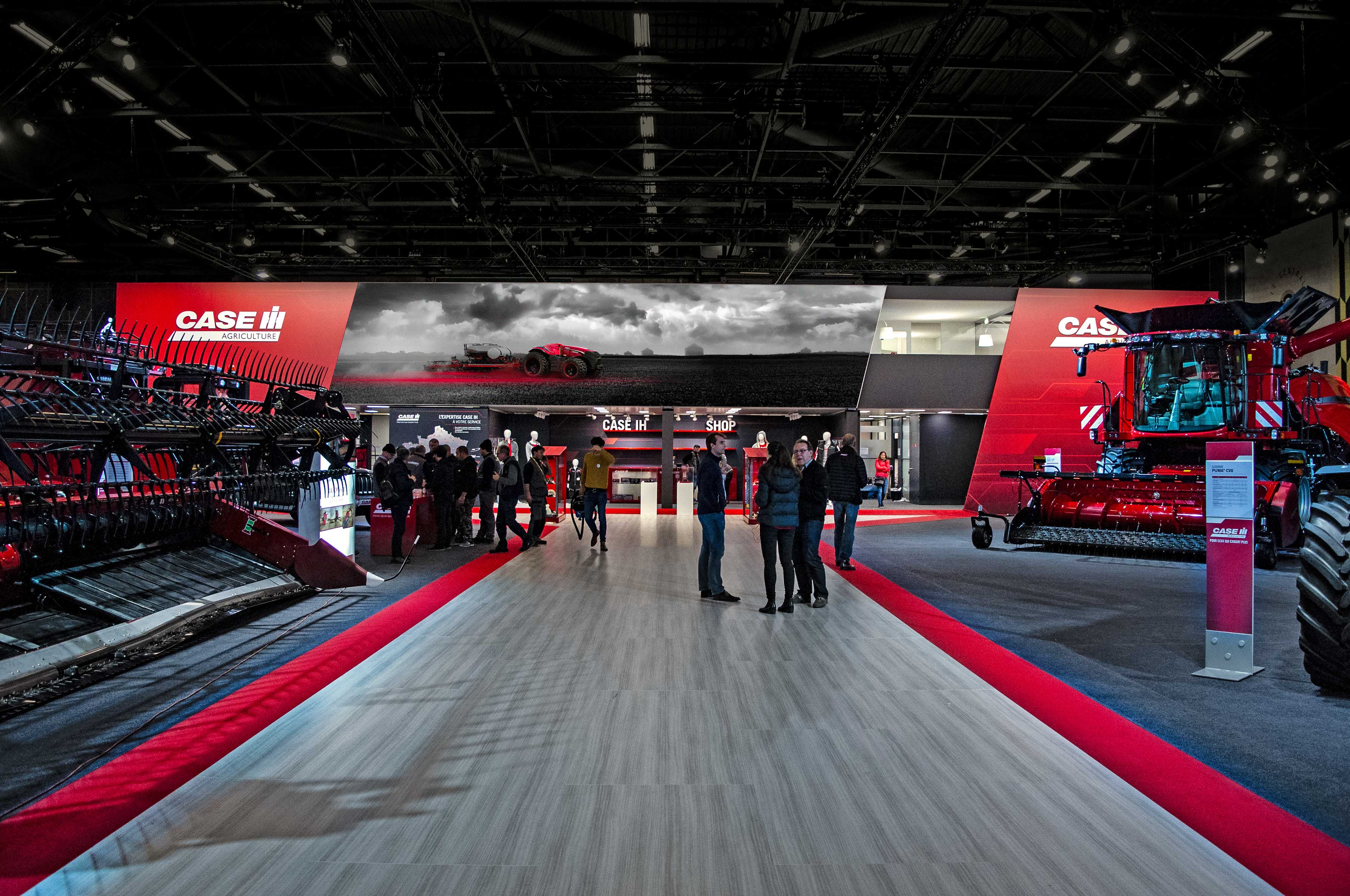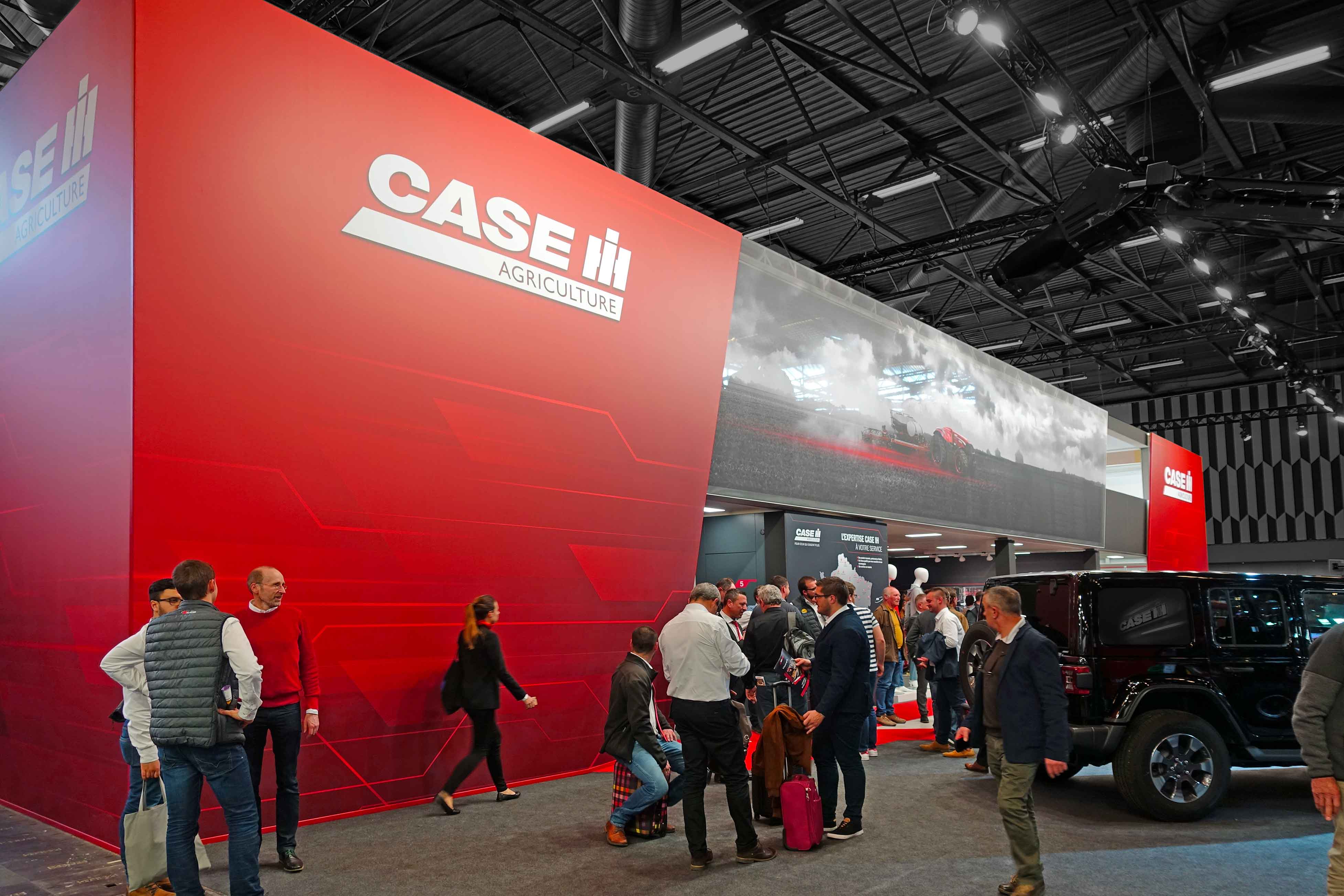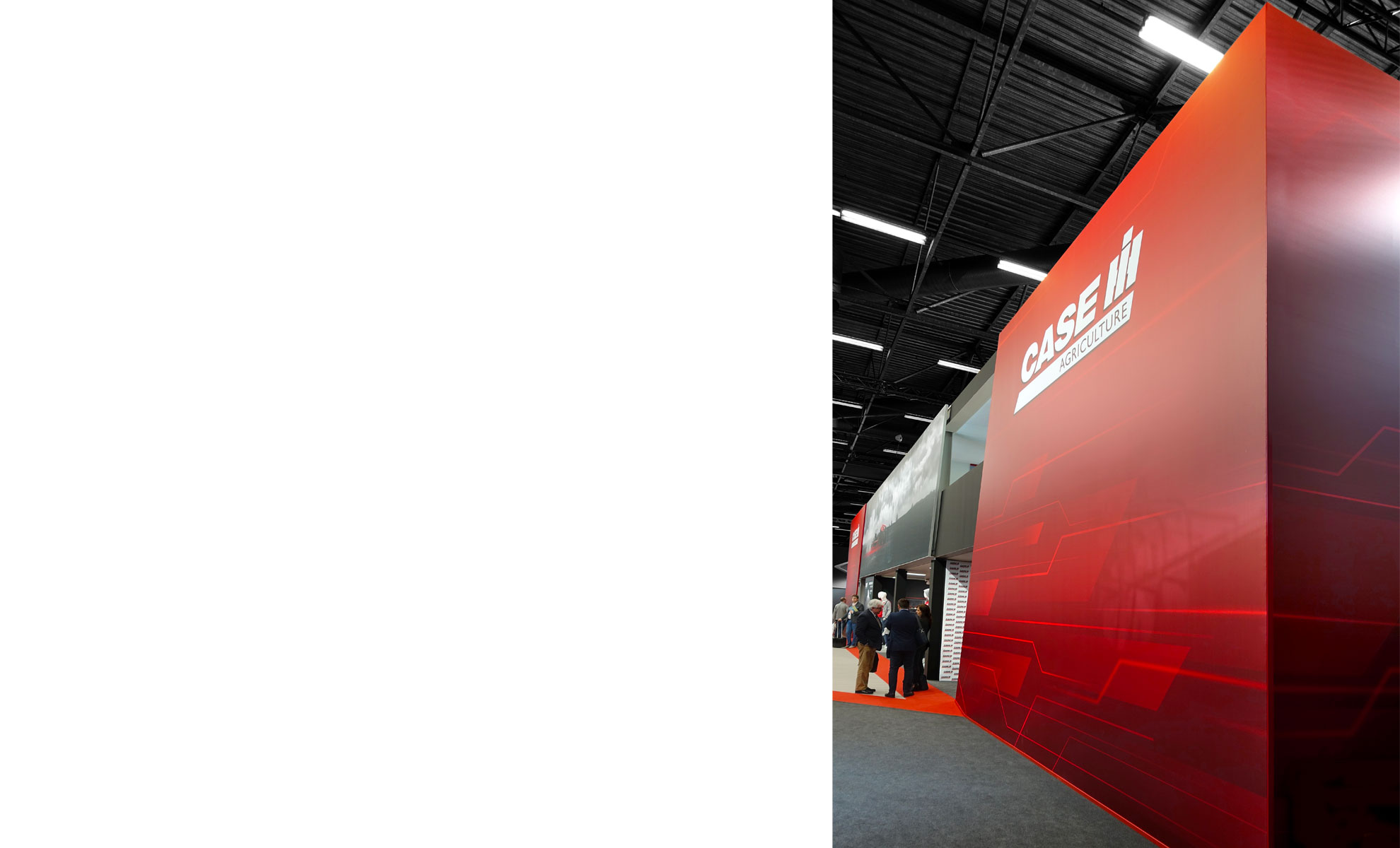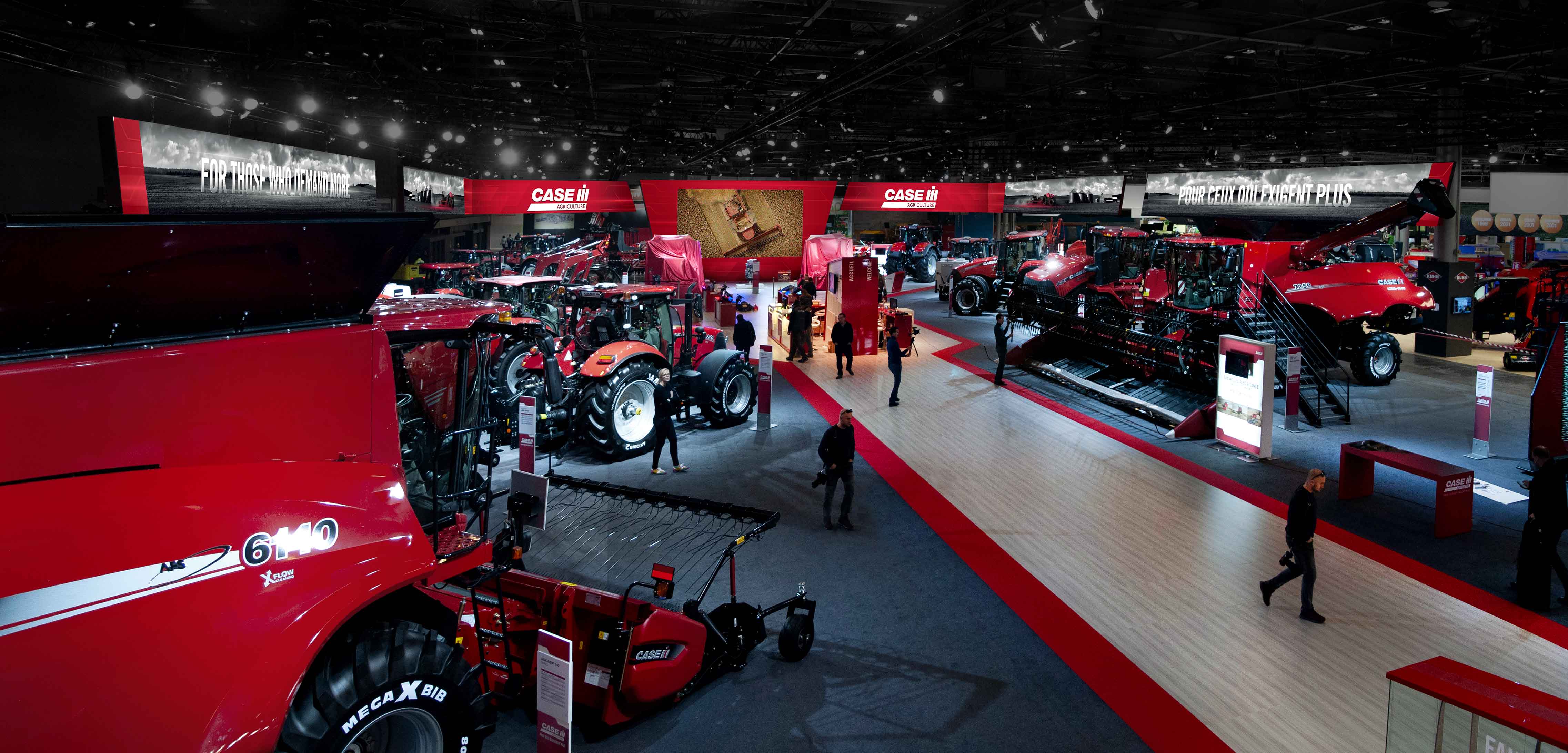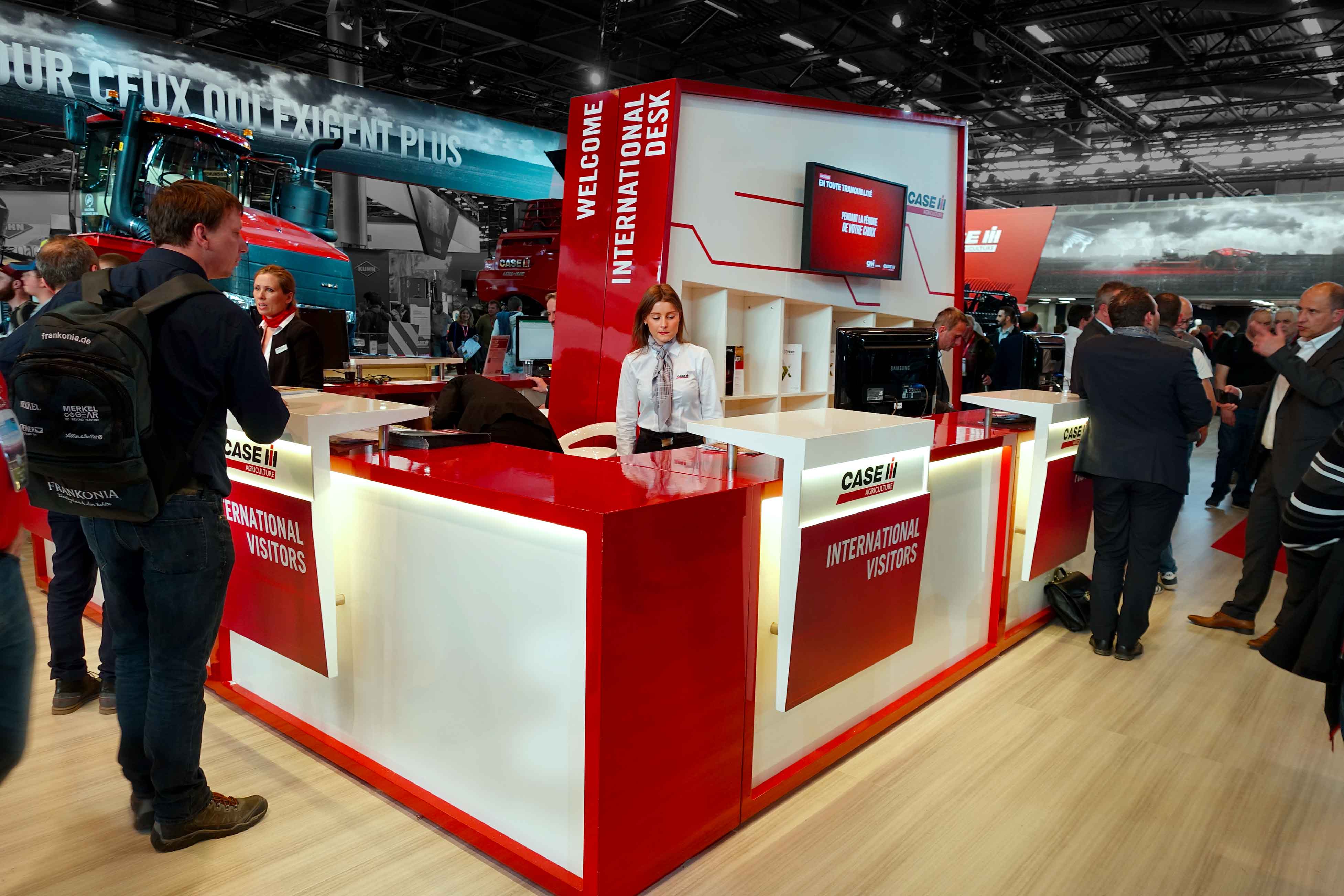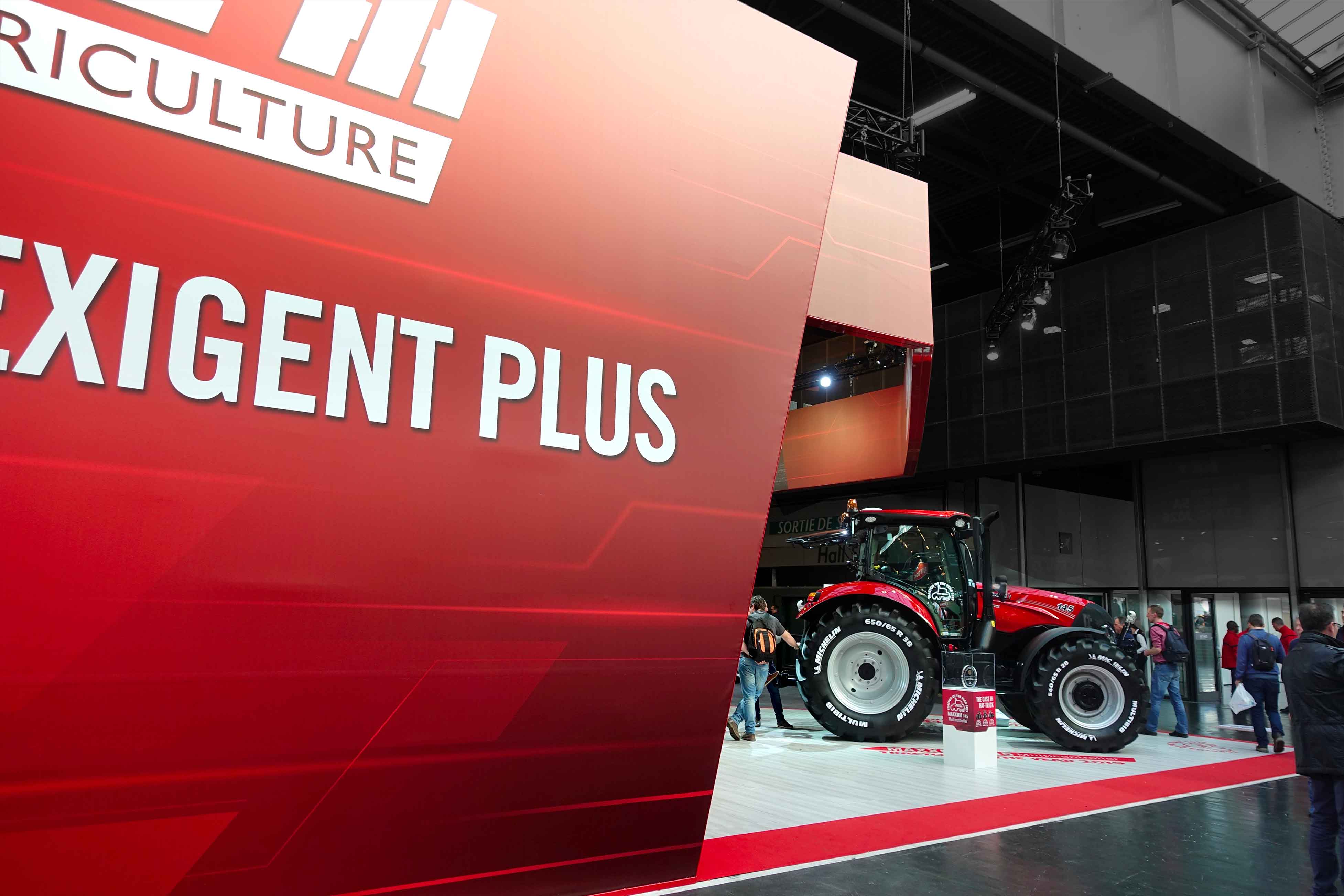 CASE IH
2019 AGRITECHNICA – HANNOVER – 1915 sqm.
2019 SIMA – Paris – 2500 sqm.
Lo stand nasce come evoluzione tecnologica del concept che lega il brand allo stile americano. L'orizzonte dei passaggi delle grande praterie sono attraversati dalla tecnologia del trattore Autonomus (senza guidatore).
La stella rossa del veicolo ed il segno inclinato del marchio sono trasformati in motivo grafico e l'architettura che lega tutto lo stand. La pedana in tavole di legno rosse con intarsi luminosi lega le diverse tecnologie e i gruppi espositivi. La particolare illuminazione immerge il visitatore in un' atmosfera unica propria del Brand.
The stand is designed as a technological evolution of the concept that binds the brand to the American style. The horizon of the great prairies are crossed by the technology of the Autonomus tractor (without driver).
The red star of the vehicle and the inclined sign of the brand are transformed into a graphic motif and the architecture that binds the whole stand. The platform in red wooden boards with luminous inlays links the different technologies and the display groups. The particular lighting involves the visitor in a unique atmosphere of the Brand.