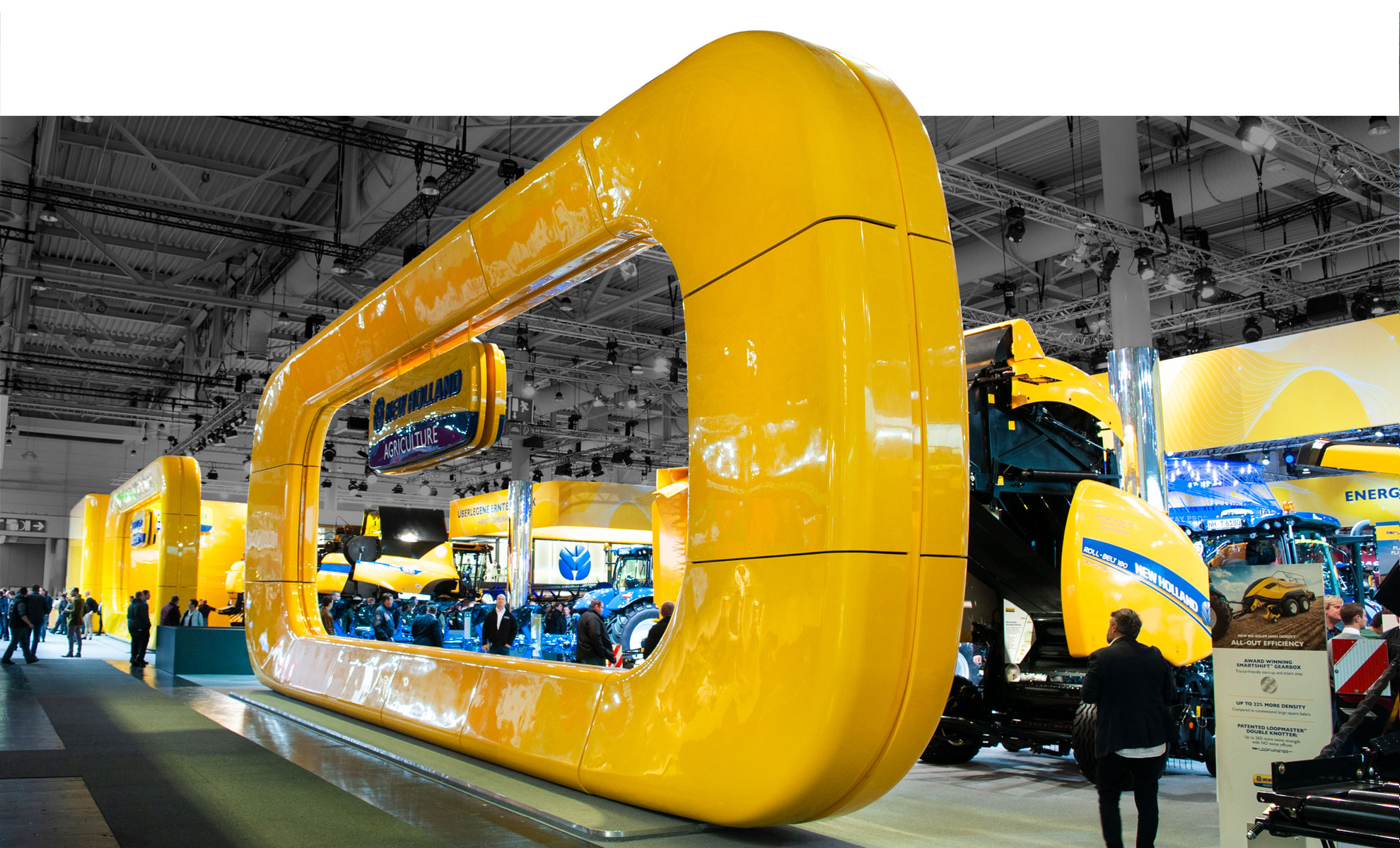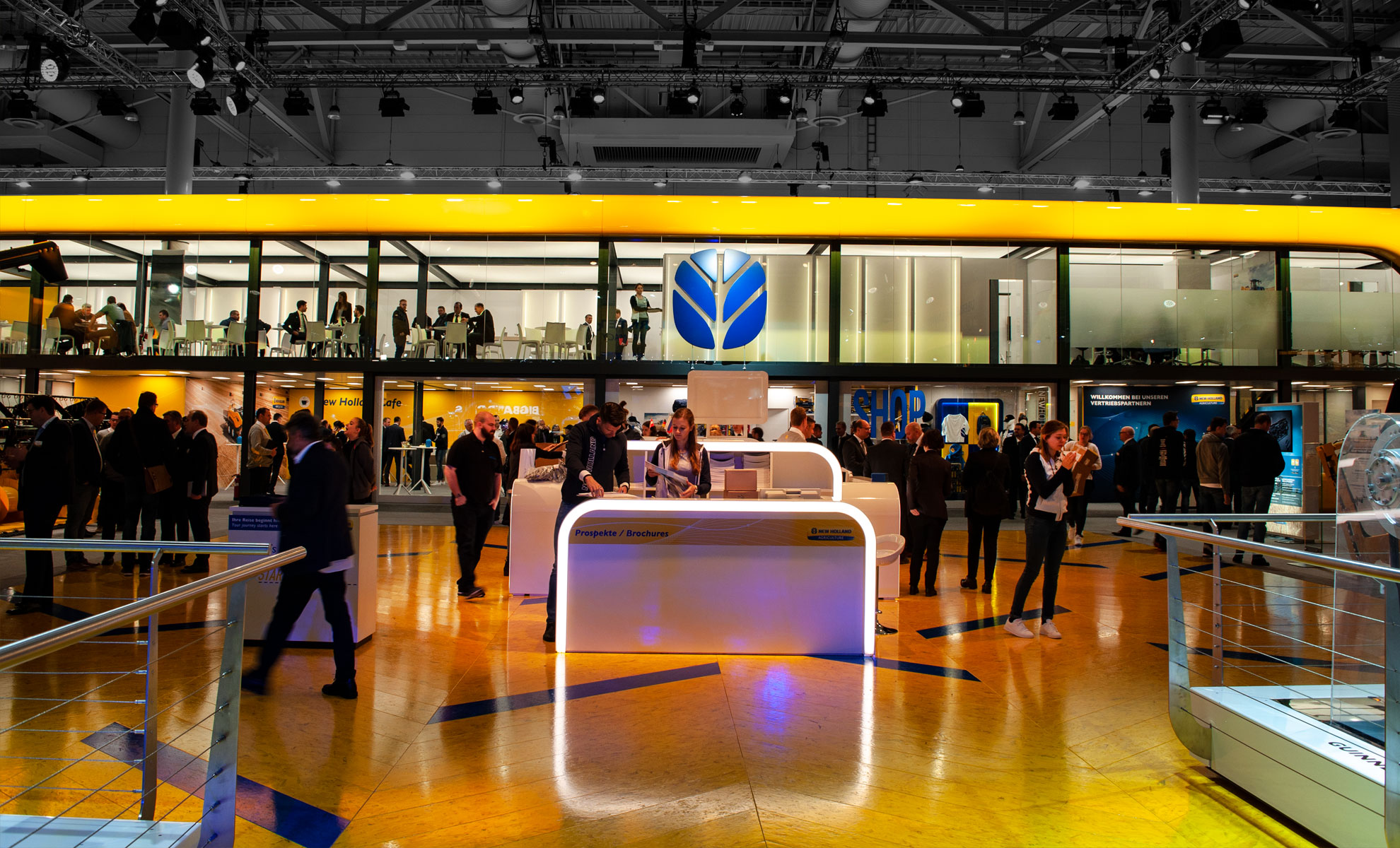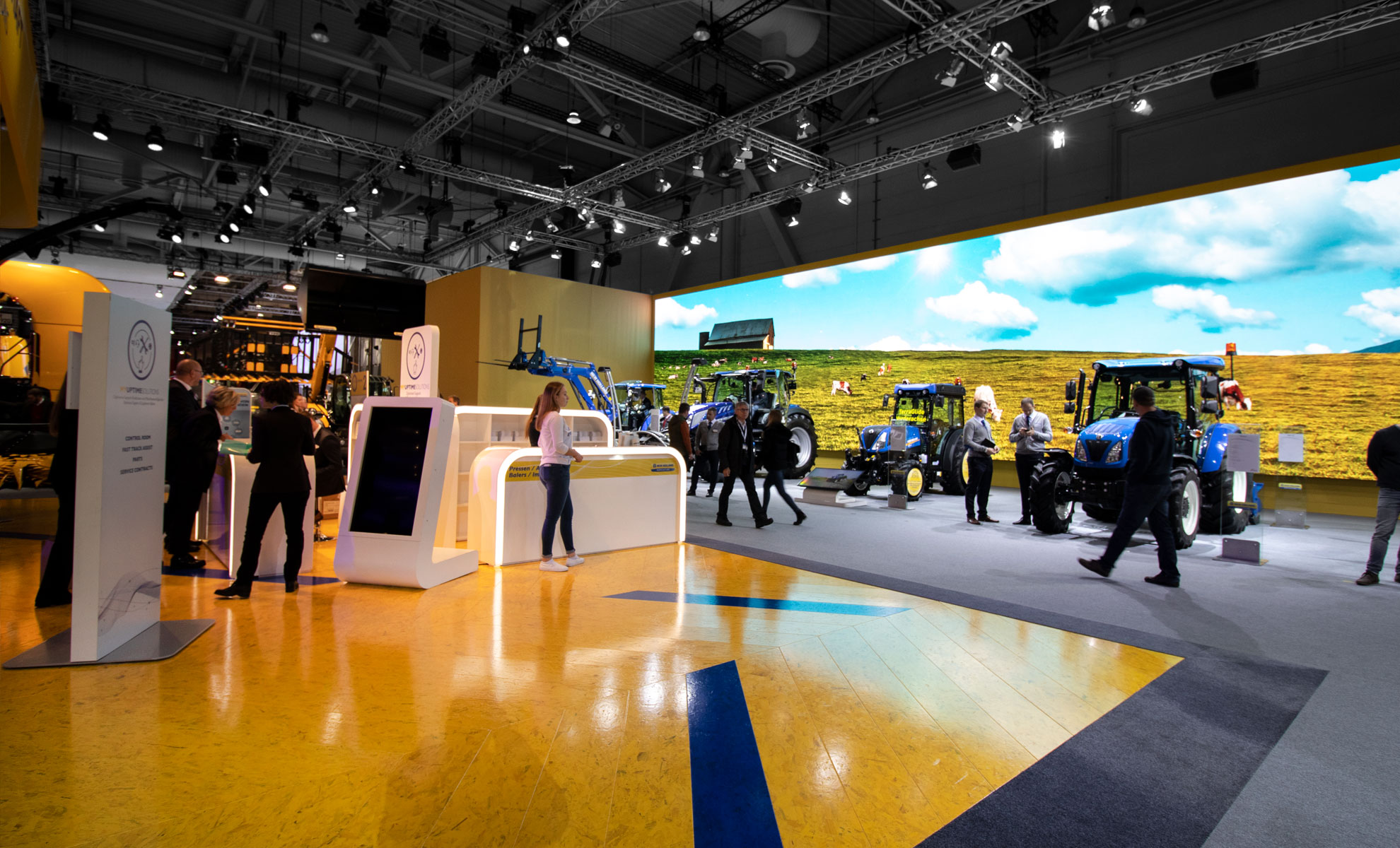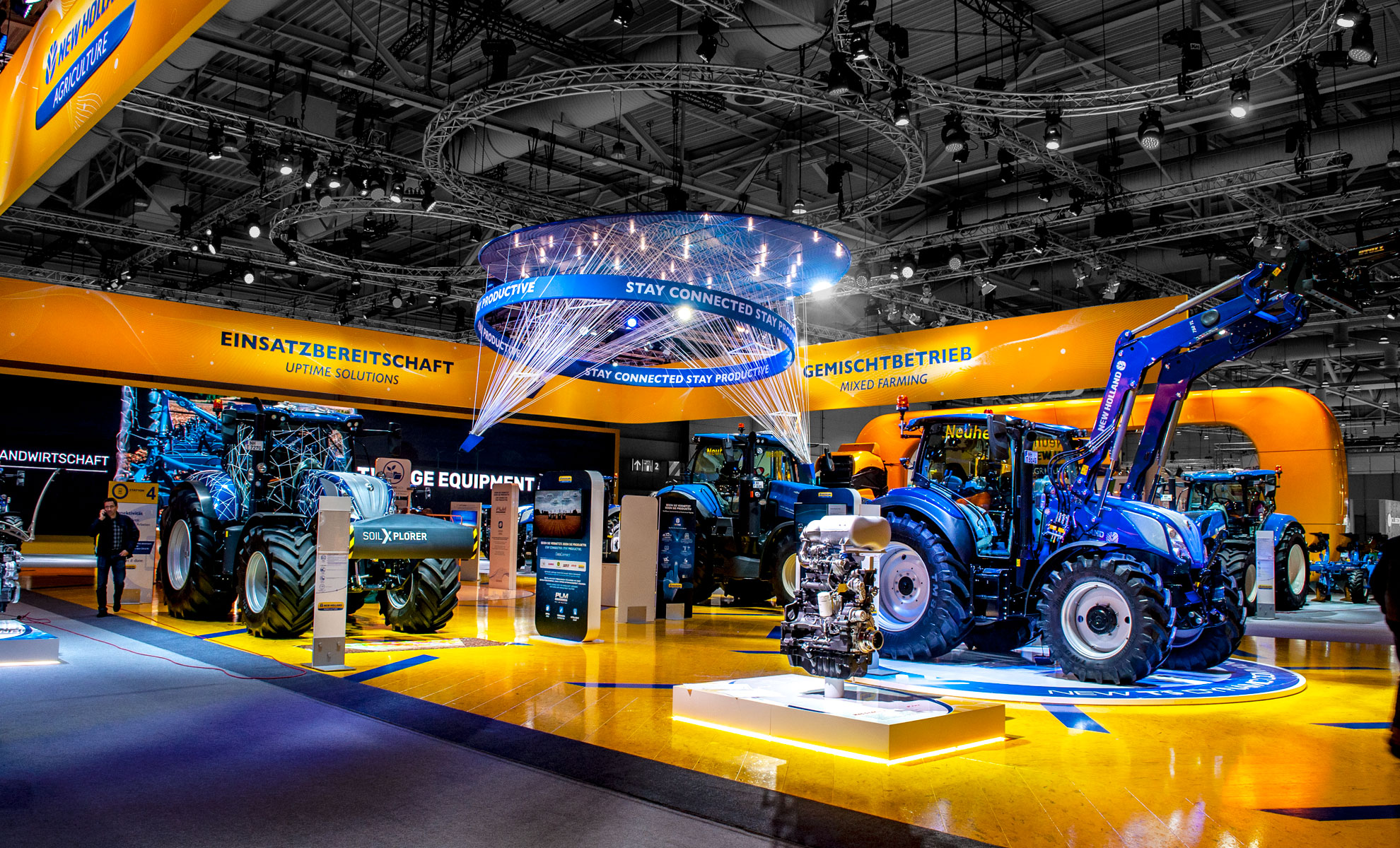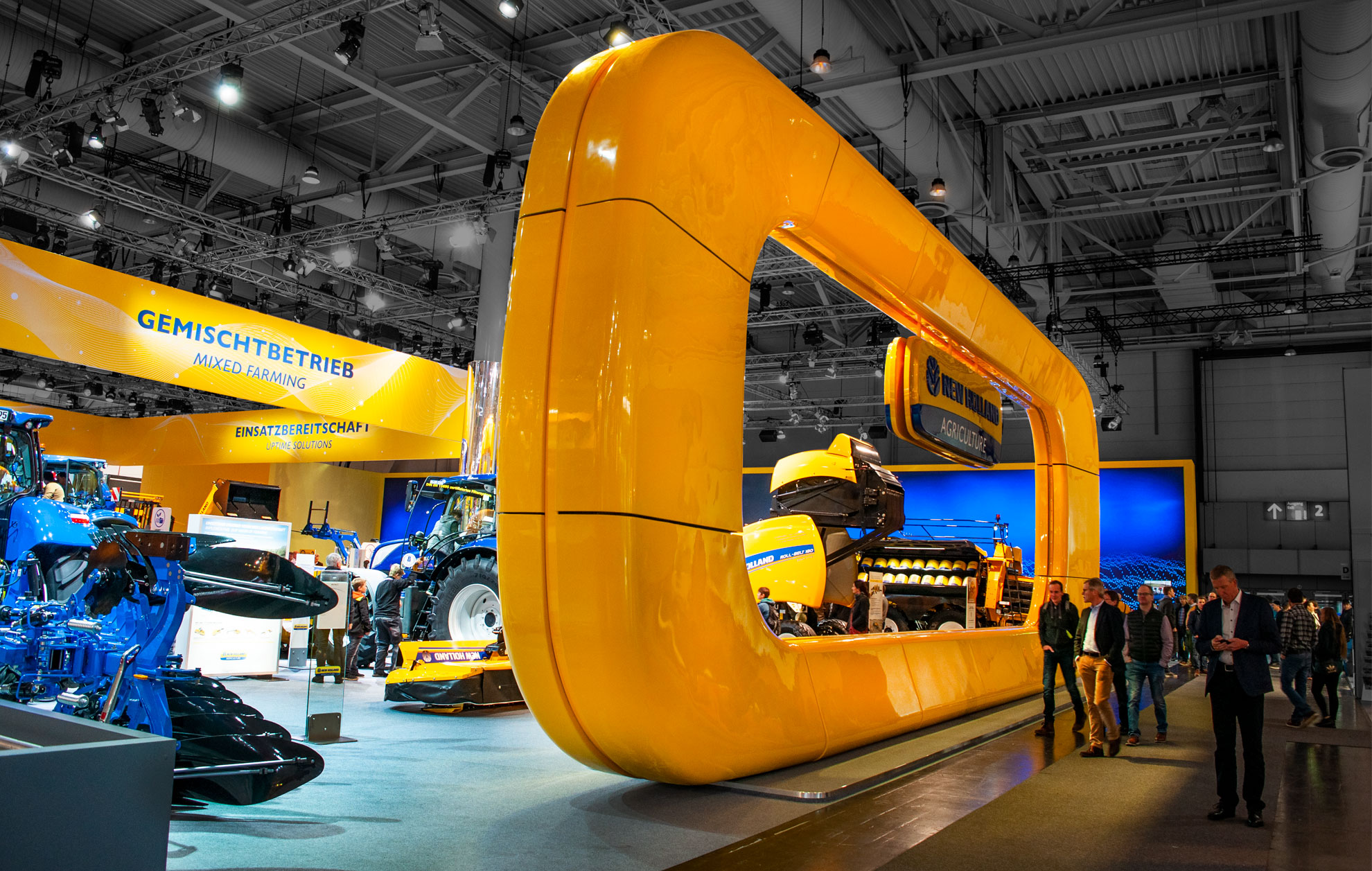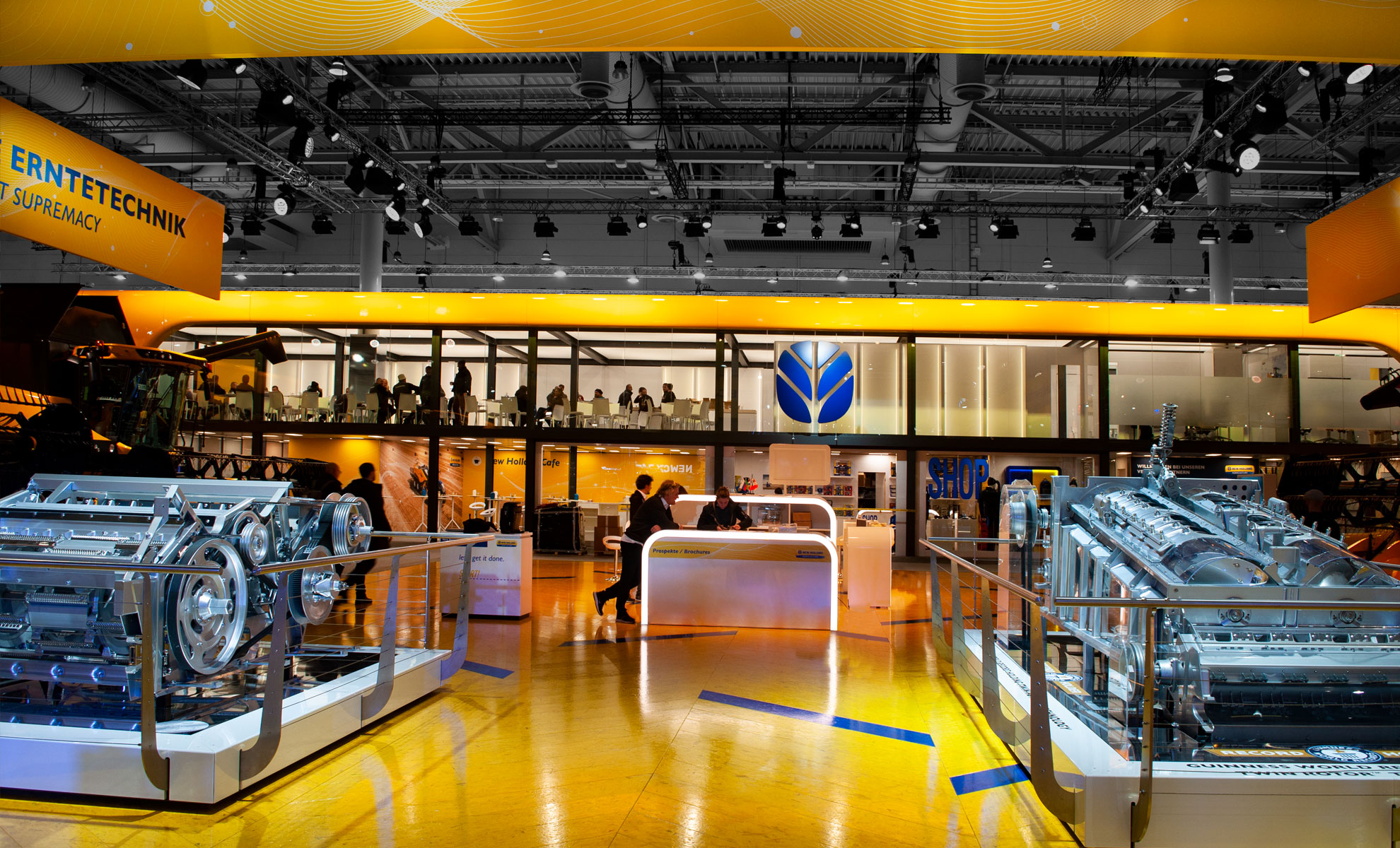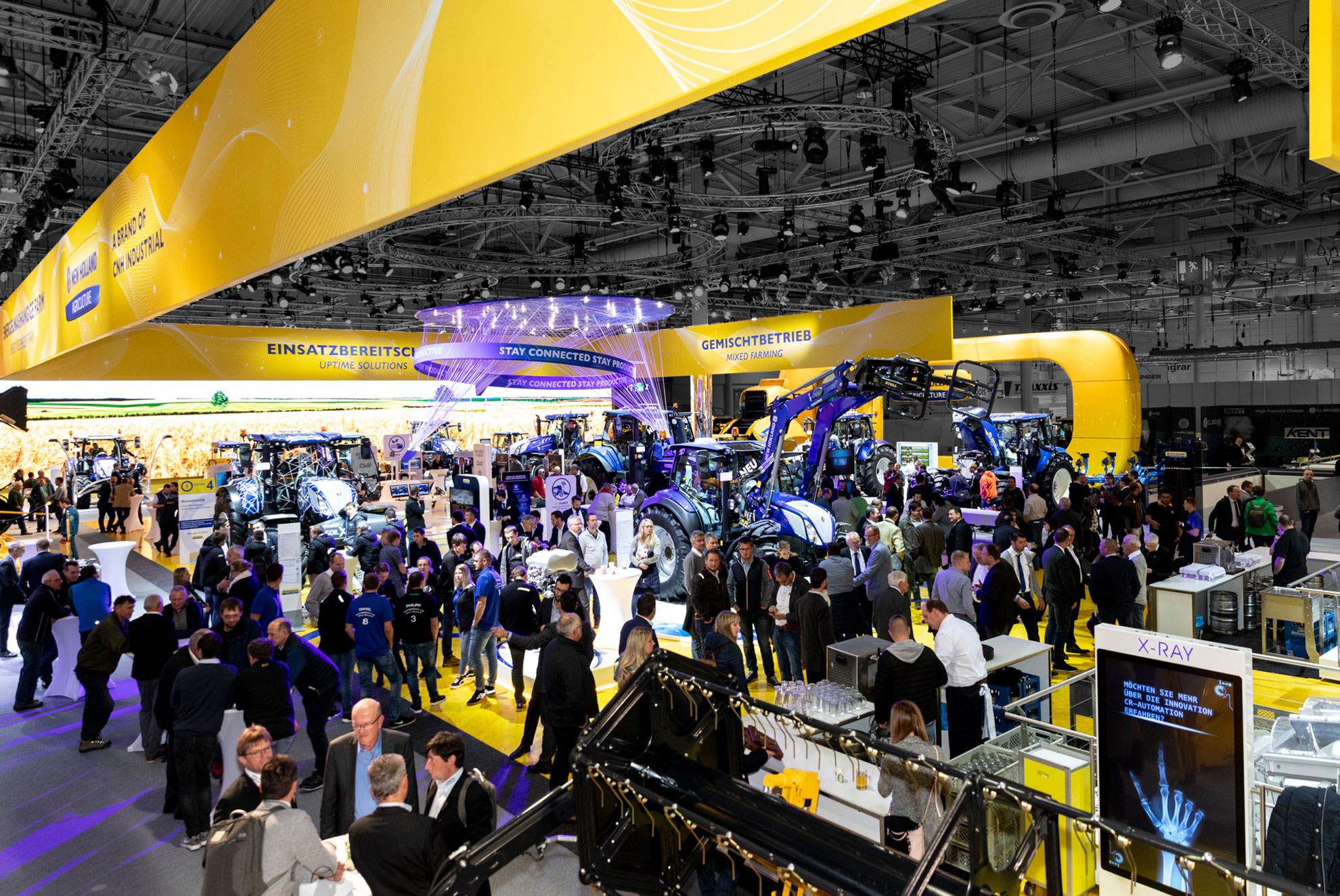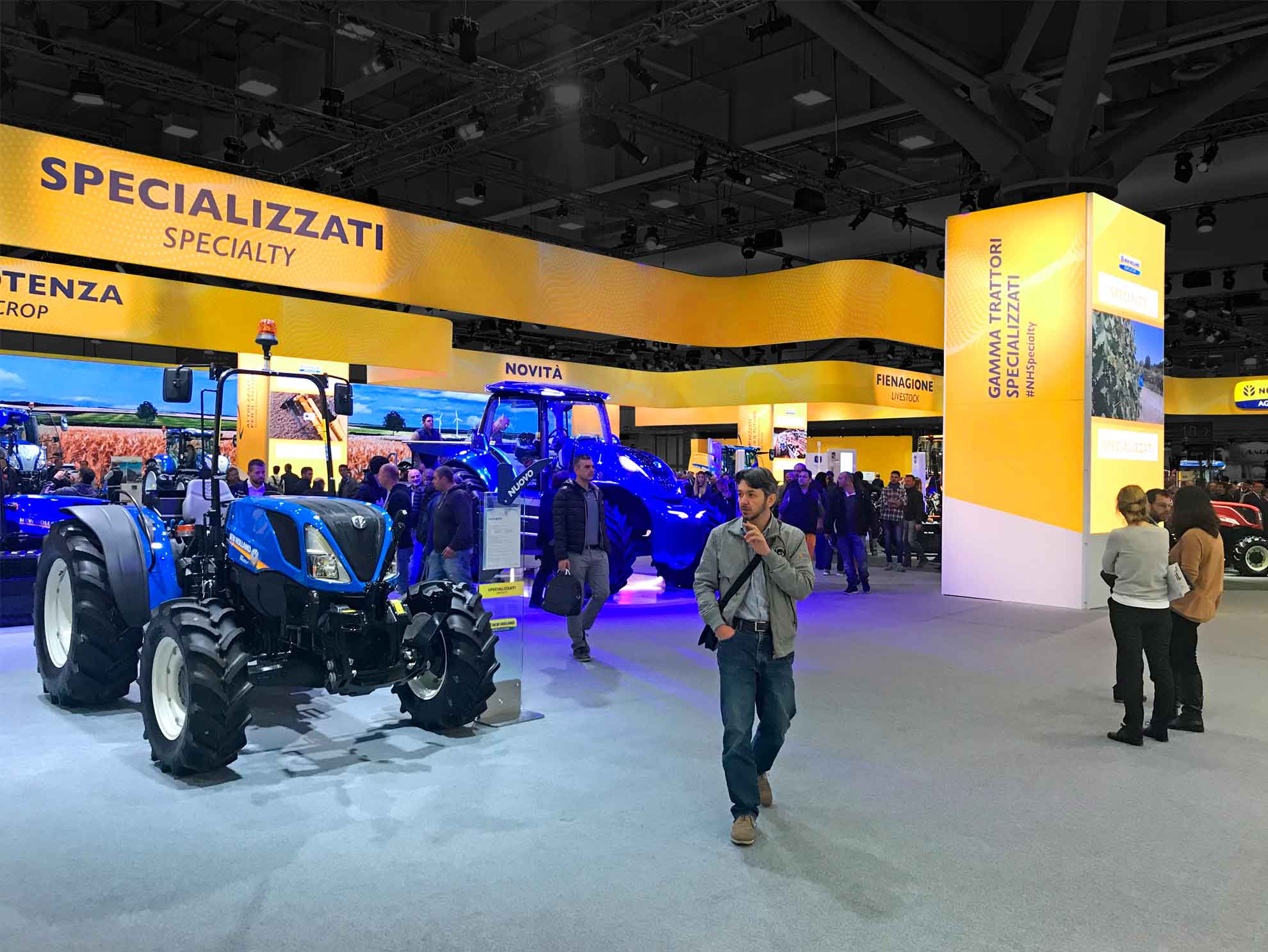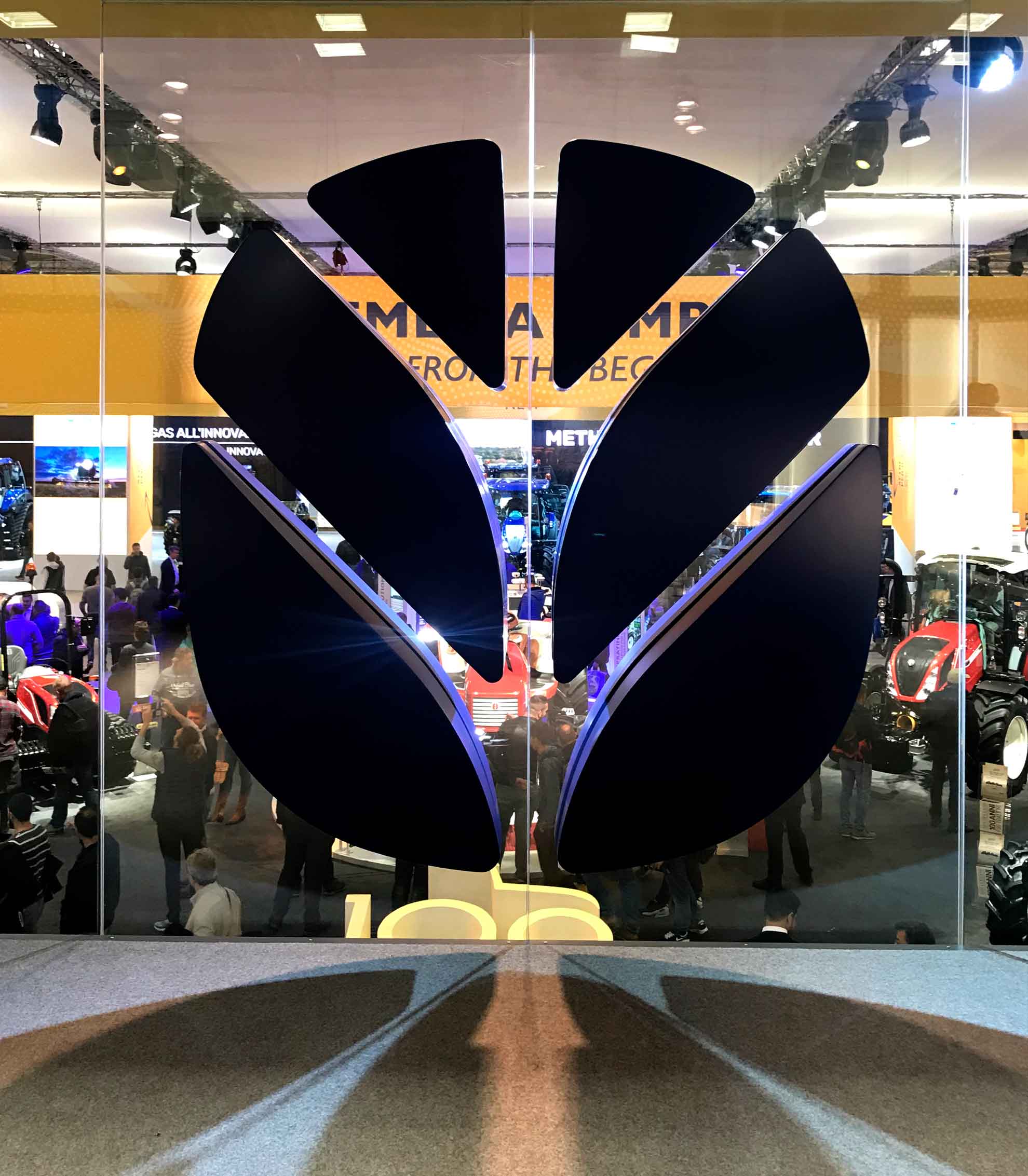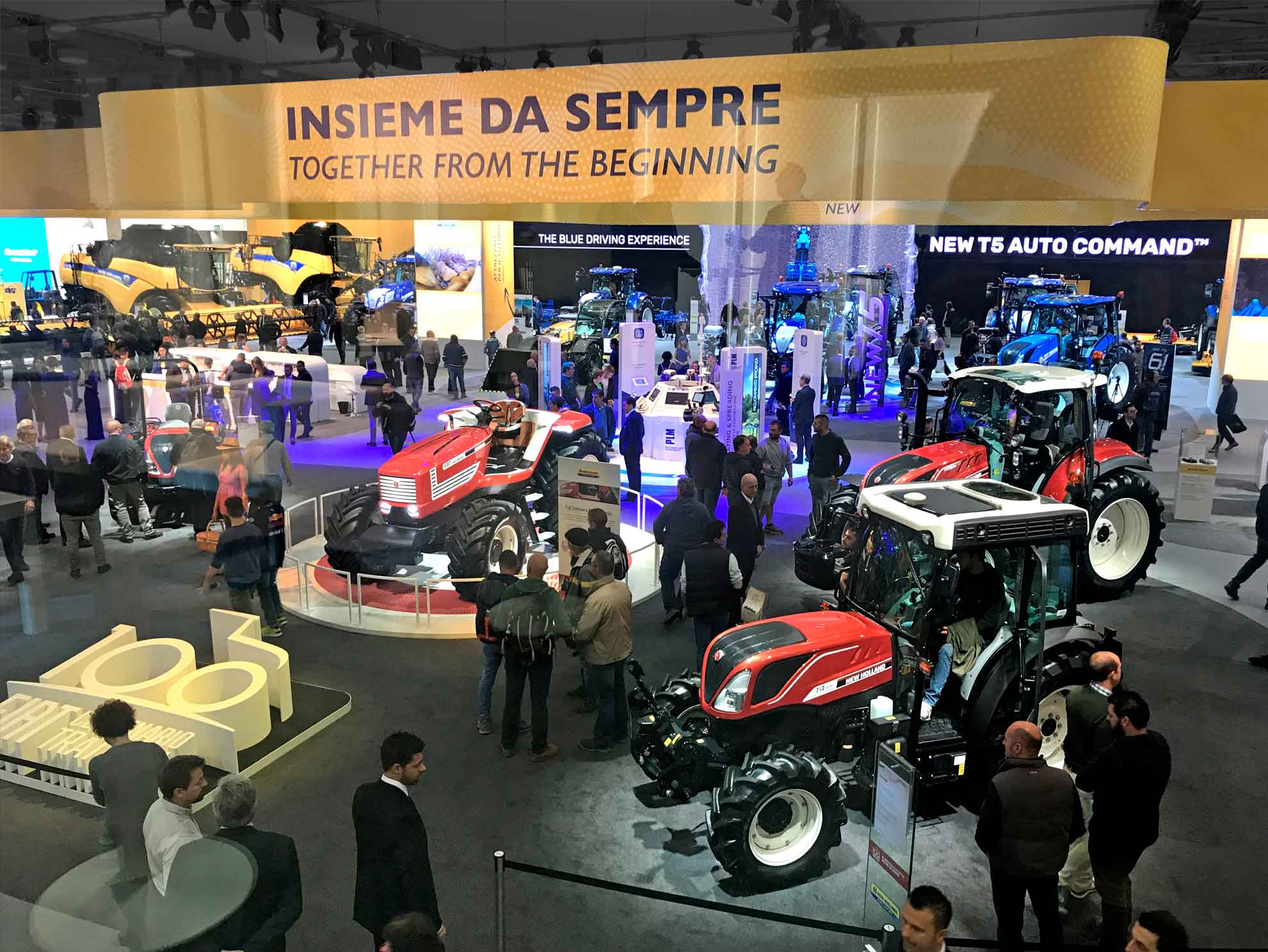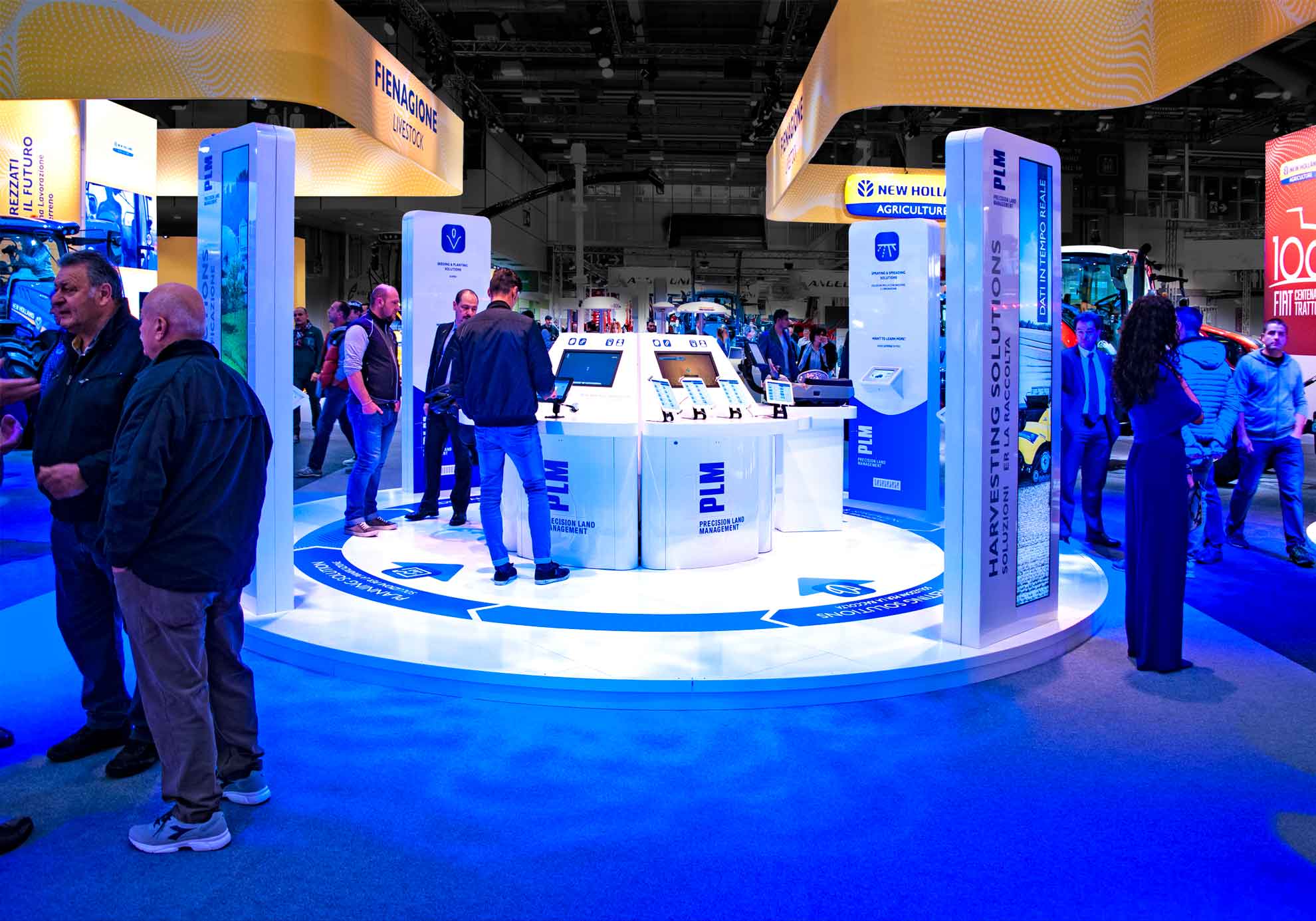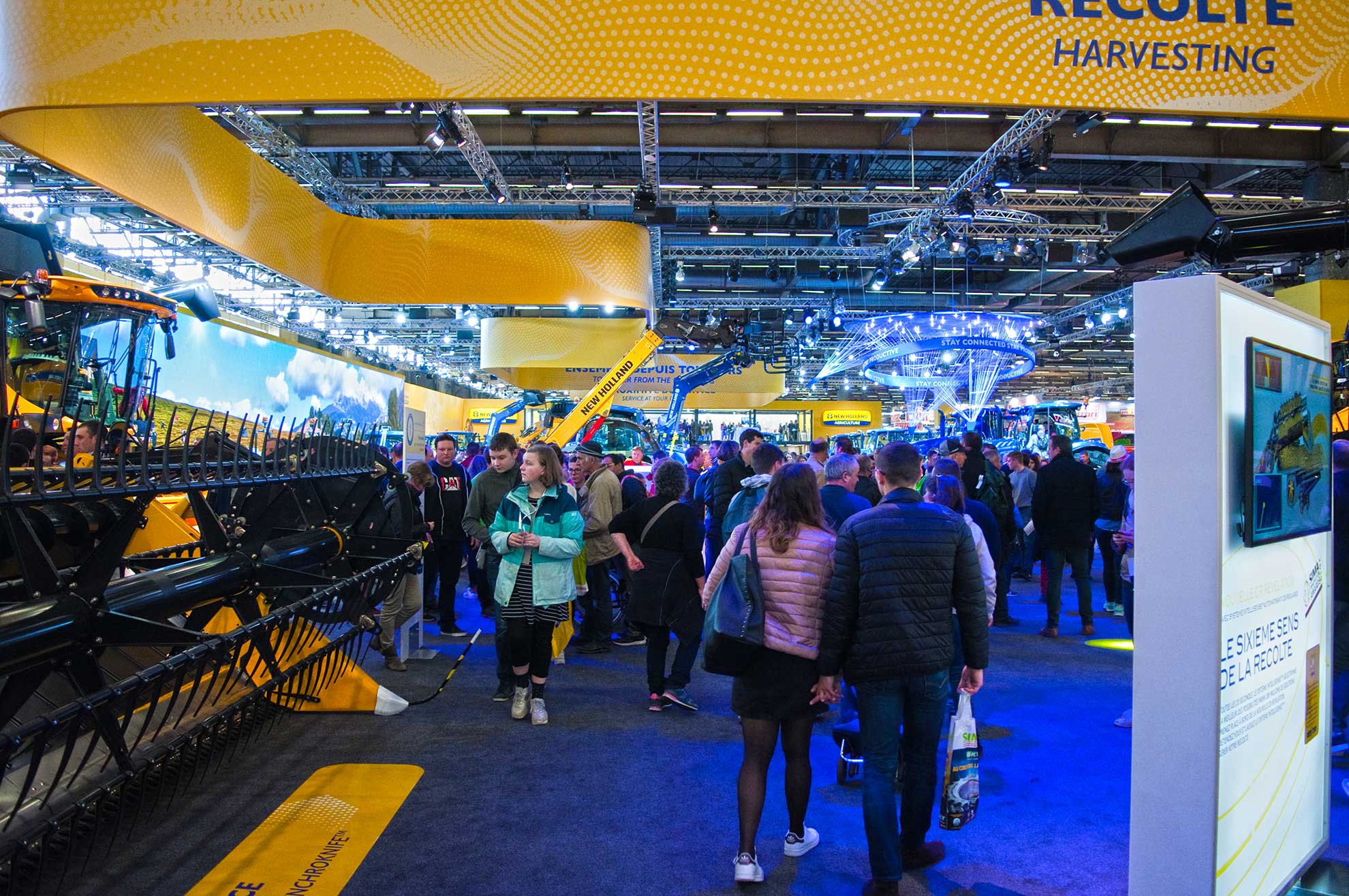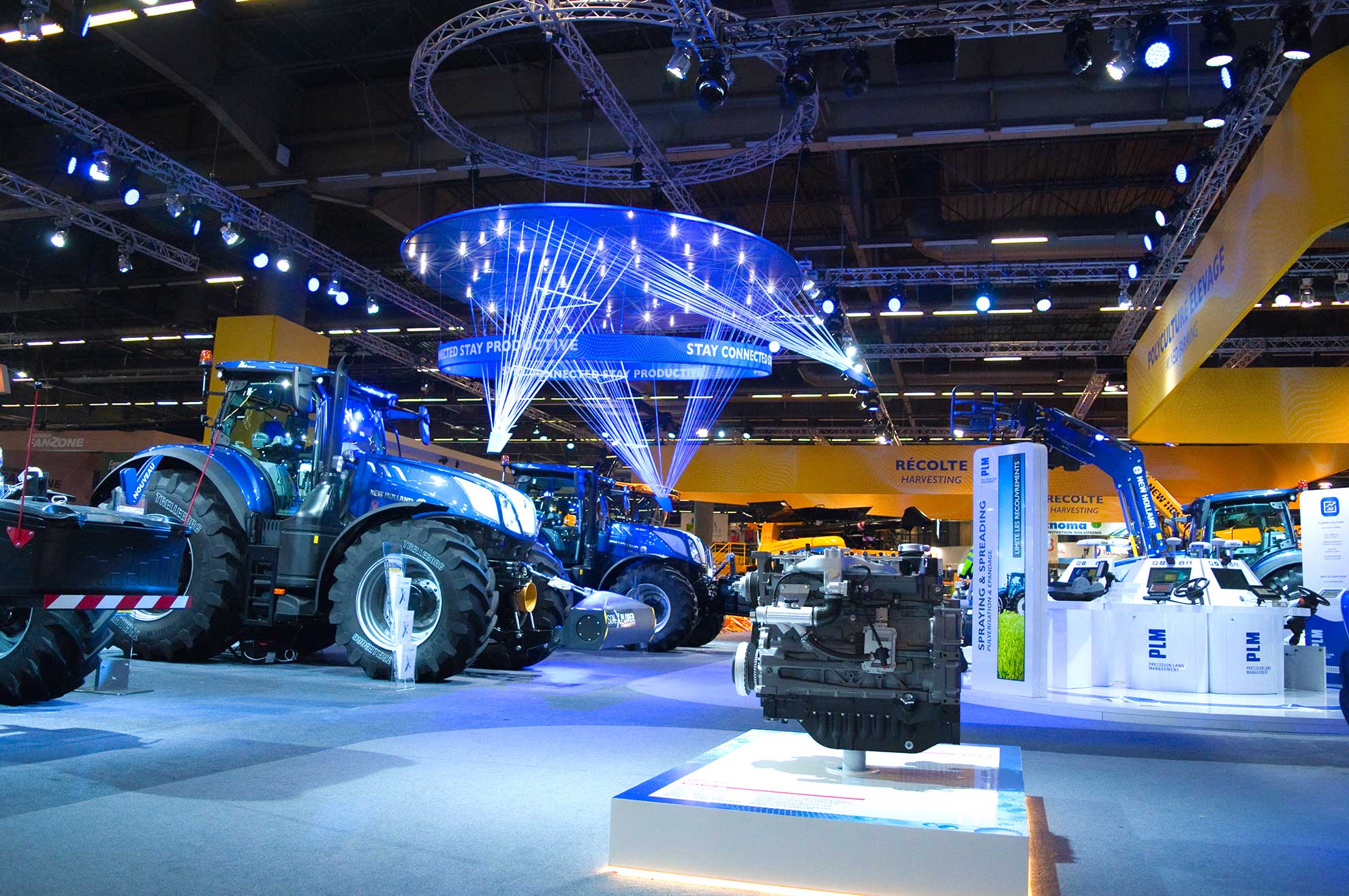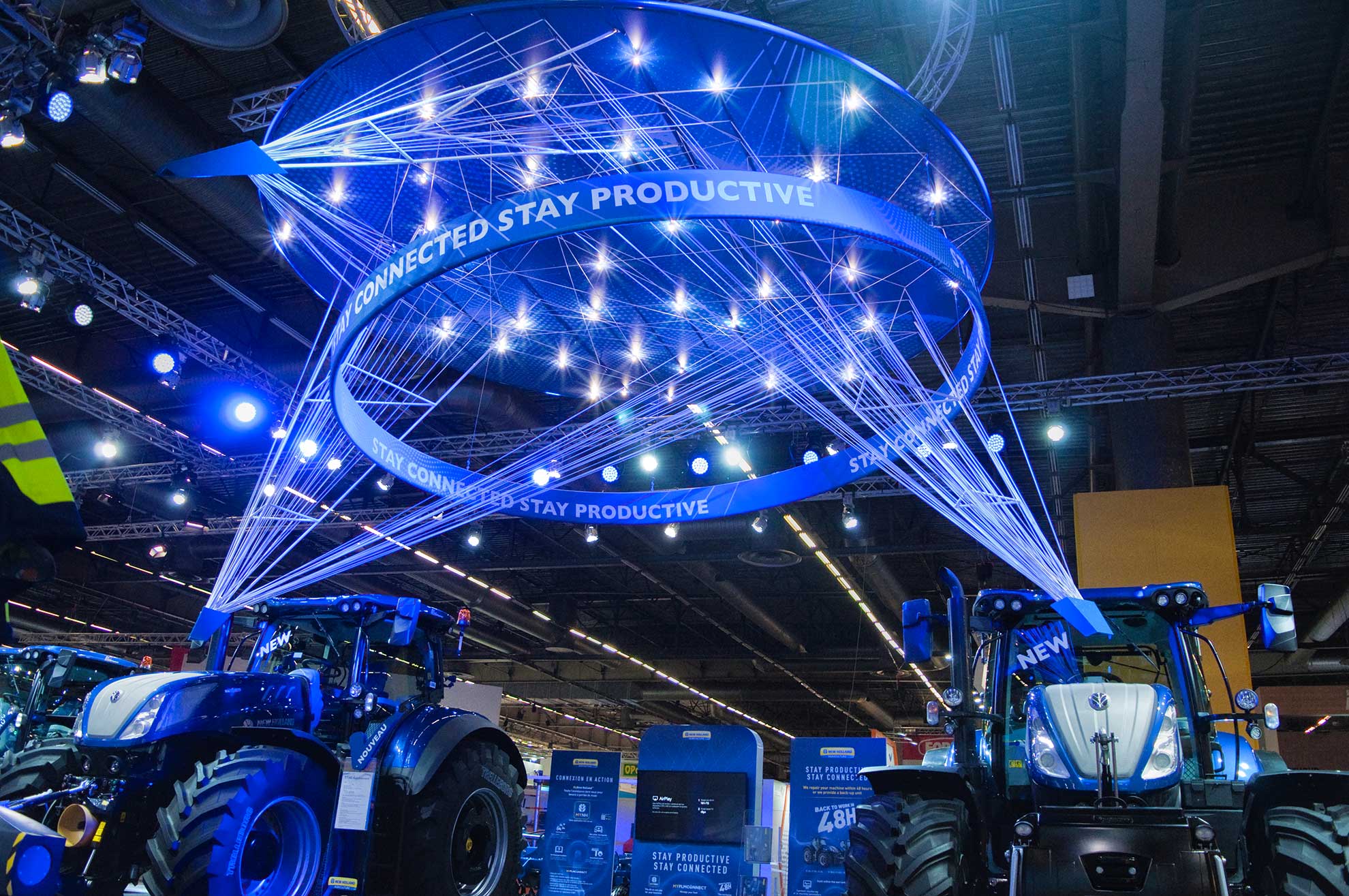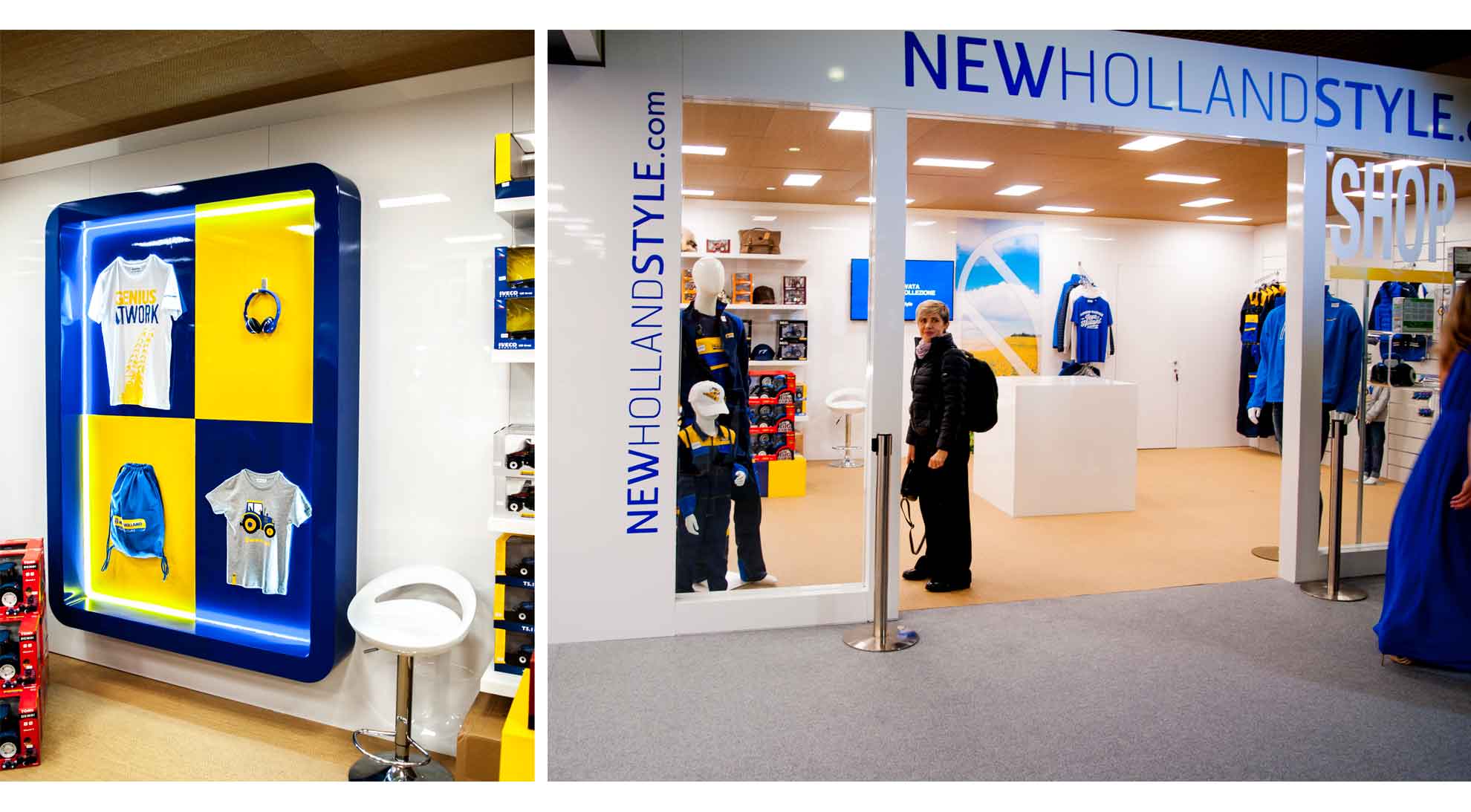 NEW HOLLAND – Alive Landscape
2019 AGRITECHNICA – Hannover – 3100 sqm.
2019 SIMA – Paris – 3700 sqm.
2018 –  EIMA – Bologna – 3600 sqm.
Partendo dal concetto di piazza, la progettazione delle fiere 2018-2019 per NEW HOLLAND AG evolve la sua comunicazione nel mondo dell'exhibition attraverso un concept che si pone l'obiettivo di ricreare una "ambiente dinamico e accogliente" che crei una atmosfera soft che abbracci il visitatore e lo induca non ad una semplice visita ma ad una esperienza emozionale.
Un ledwall "emozionale" scorre per più di 40 m sul fianco dello spazio riproducendo ambienti naturali e cicli di coltivazioni semi-animati: i filmati e le immagini fluiscono lentamente come se sentissero il fluire del tempo, accennando l'alternanza notte – giorno, i movimenti delle nuvole, il fruscio del vento… a creare una atmosfere dinamica ma rilassante intervallata da messaggi focalizzati sui prodotti. l'Ambiente è delineato inoltre dalle "windows", che definiscono gli sguardi e le inquadrature dello spazio: elementi archigrafici che traggono evidentemente la loro forma dal logo New Holland e aprono la visuale sullo stand centralizzando l'attenzione.
Starting from the concept of the square, the design of the 2018-2019 fairs for NEW HOLLAND AG evolves its communication in the exhibition world through a concept that aims to recreate a "dynamic and welcoming environment" that creates a soft atmosphere that welcome the visitor and induce him not to a simple visit but to an emotional experience.
An "emotional" ledwall runs for more than 40 m along the side of the space, reproducing natural environments and semi-animated cultivation cycles: the films and images flow slowly as if they felt the flow of time, hinting at the alternation between night and day, movements of the clouds, the rustle of the wind… to create a dynamic but relaxing atmosphere interspersed with messages focused on the products. The Environment is also outlined by the "windows", which define the looks and framing the space: archigraphic elements that obviously take their shape from the New Holland Iconic logo and open the view on the stand by centralizing attention.