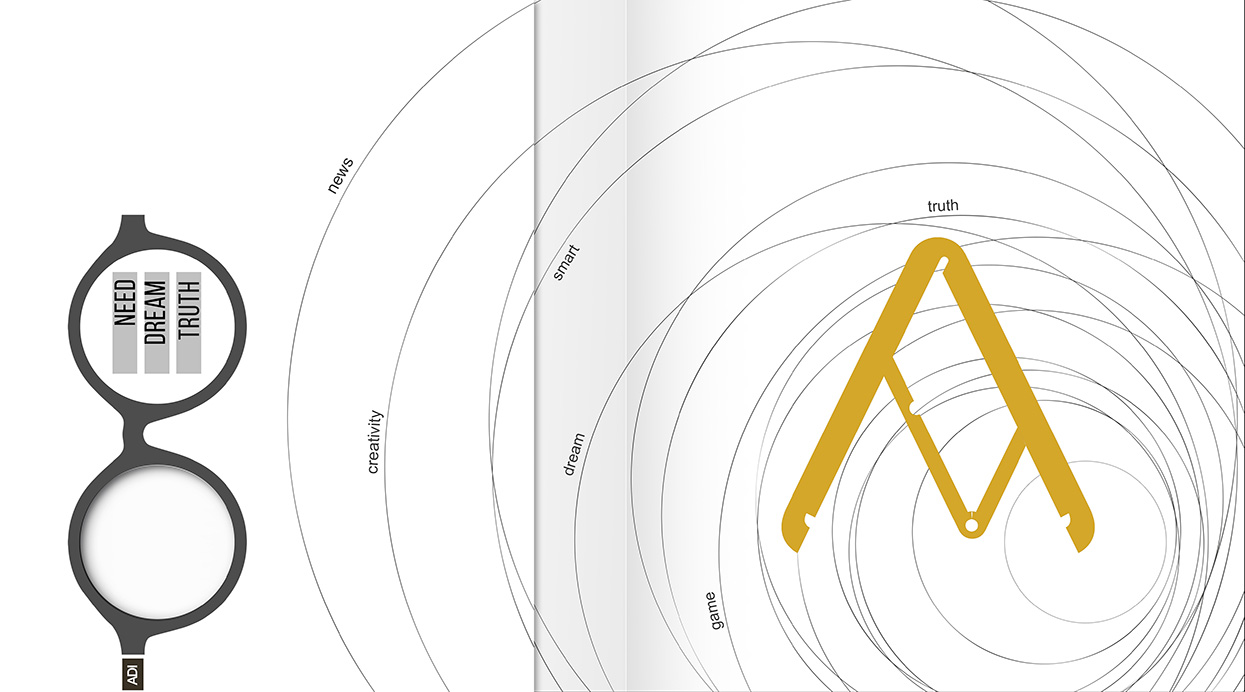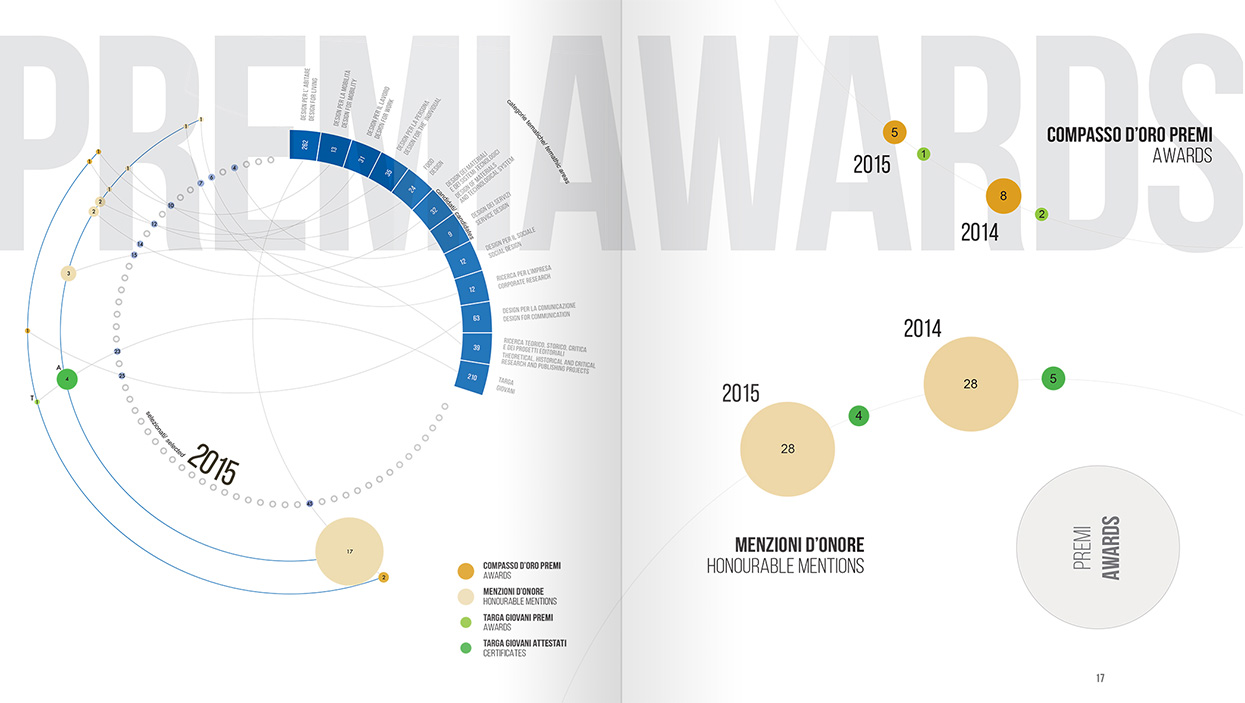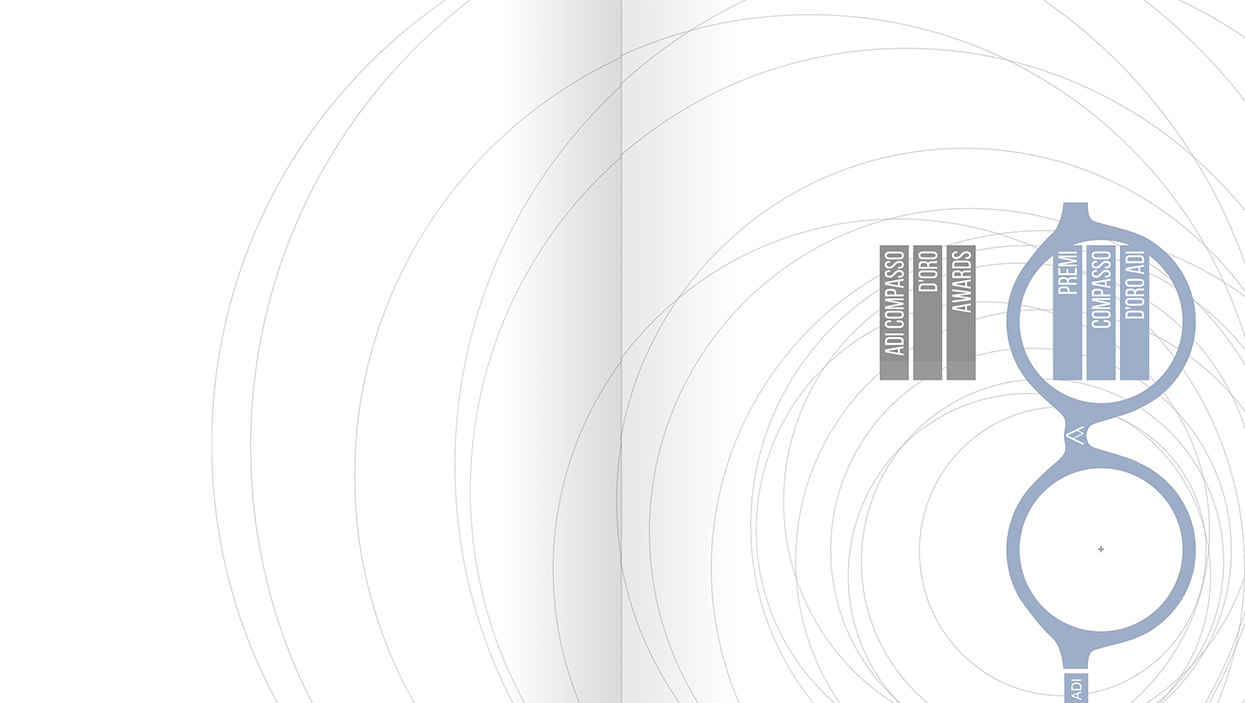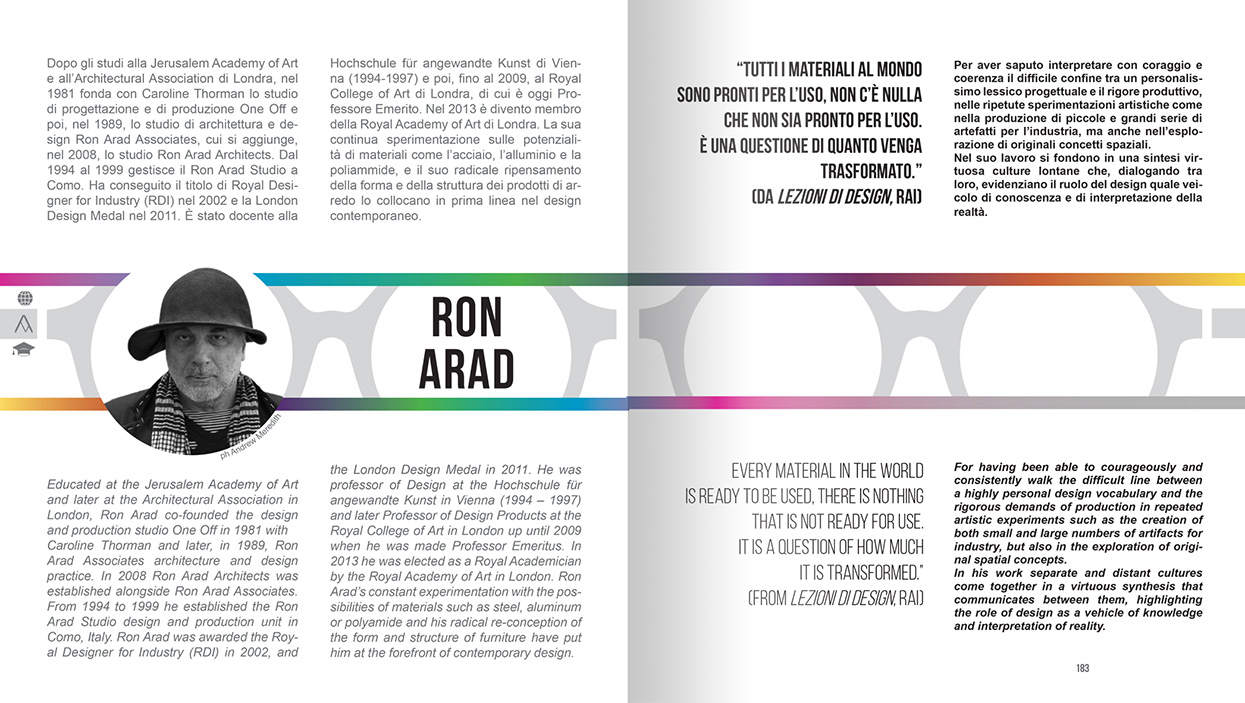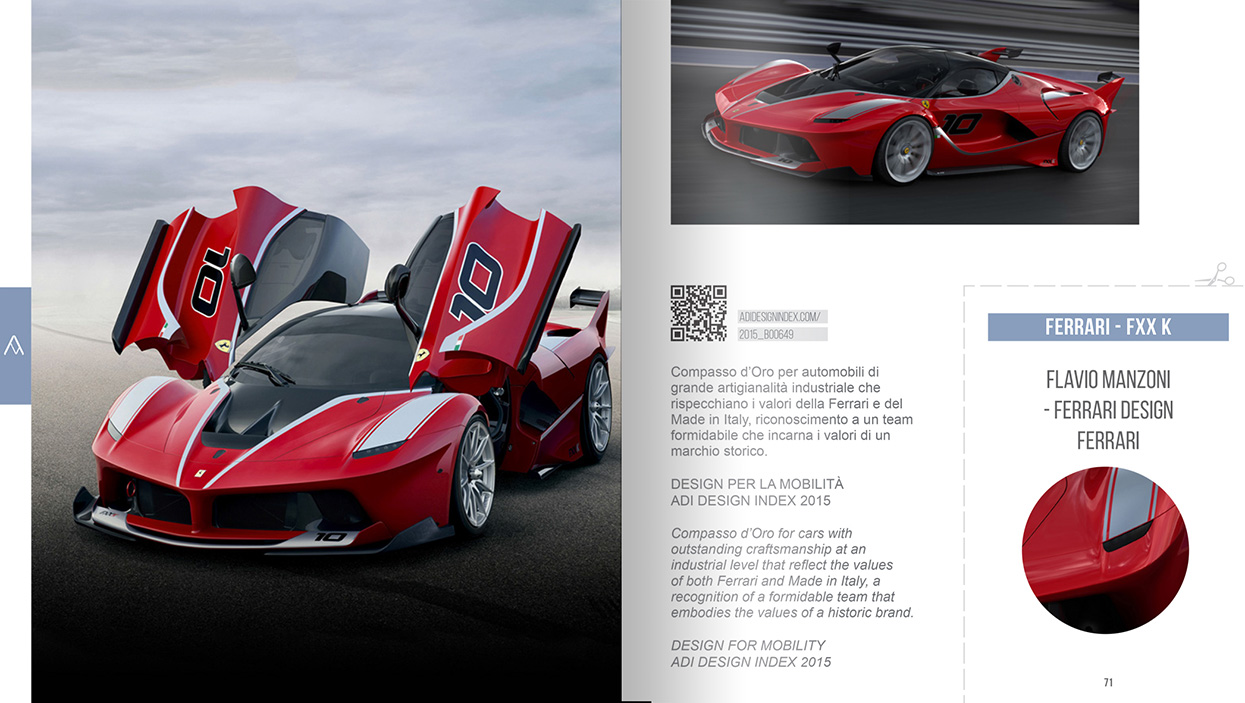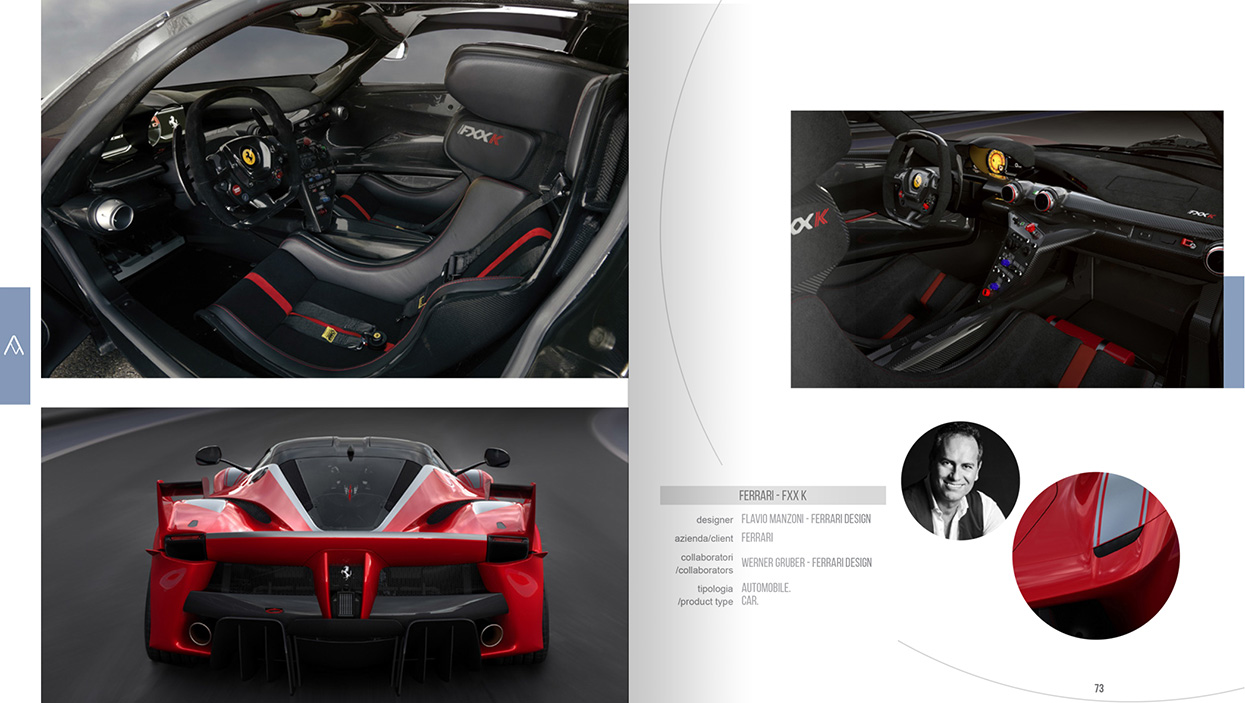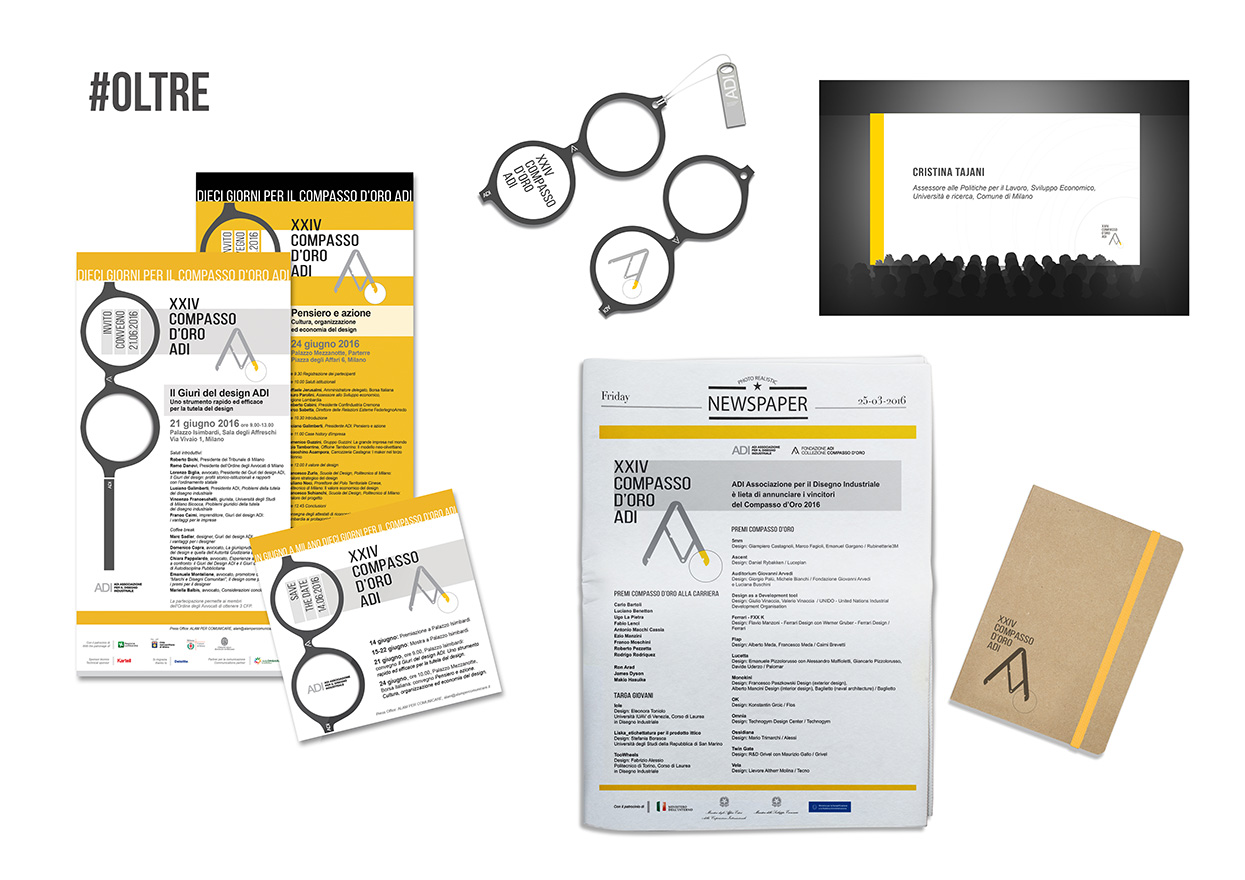 ADI – CATALOGUE XXIV "Compasso d'Oro Award"
      Carmadesign, progetta il catalogo per il "Premio Compasso d'Oro", vincendo il concorso indetto dall' ADI.
Istituito nel 1954, il Premio Compasso d'Oro ADI è il più antico ma soprattutto il più autorevole premio mondiale di design.
Nato da un'idea di Gio Ponti fu per anni organizzato dai grandi magazzini la Rinascente, allo scopo di mettere in evidenza il valore e la qualità dei prodotti del design italiano allora ai suoi albori. Con un'iniziativa che non ha precedenti nell'ambito del design internazionale il Ministero dei Beni Culturali – Soprintendenza Regionale per la Lombardia, con Decreto del 22 Aprile 2004, ha dichiarato "di eccezionale interesse artistico e storico" la Collezione Storica del Premio Compasso d'Oro ADI, inserendola conseguentemente nel patrimonio nazionale.
      Carmadesign designed the catalogue for the Compasso d'Oro, winning the contest organized by ADI.
Established in 1954, ADI Compasso d'Oro Award is the oldest and most influential international design award.
Arisen by a Gio Ponti's idea, the award was organized for years by "La Rinascente" department store in order to pick out the value and quality of the Italian design products. With a step that has no precedent anywhere else in the world of international design, the Italian Cultural Heritage Ministry, Regional Office for Lombardy, with a Decree dated 22 April 2004, declared the Historical Collection of the Compasso d'Oro Award to be "of exceptional artistic and historical interest" and included it in Italy's national heritage.