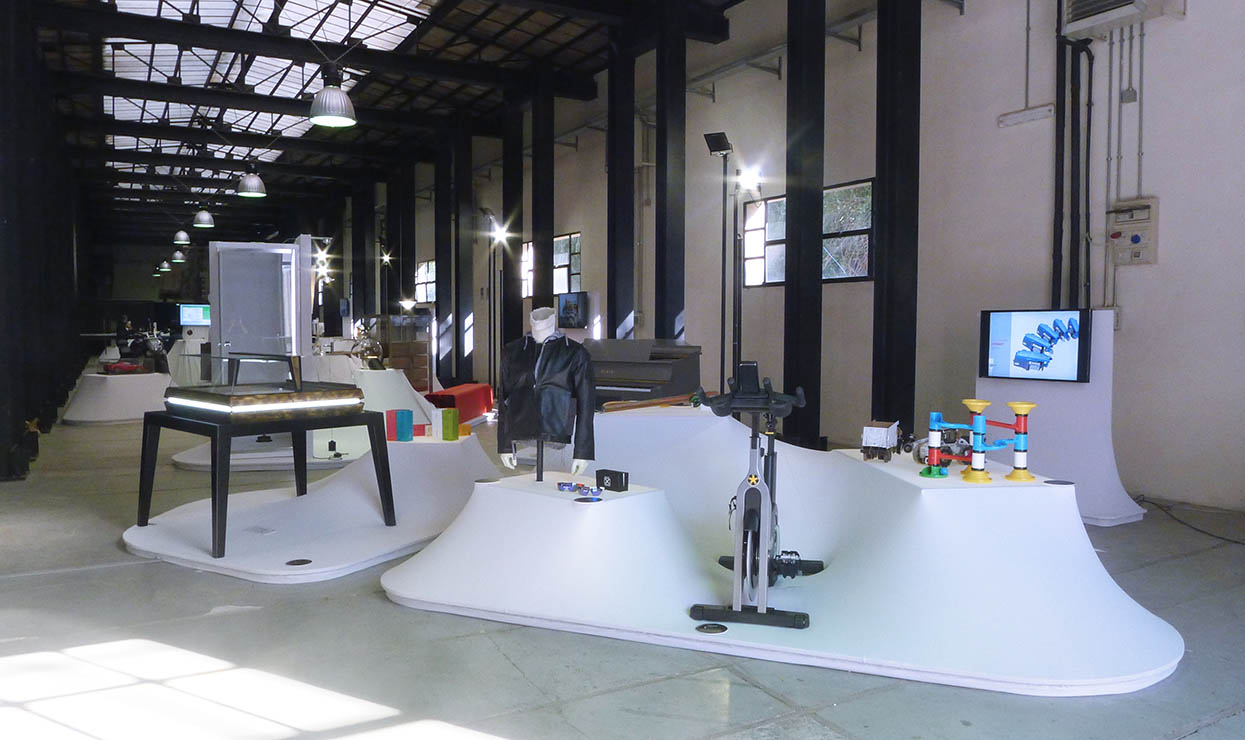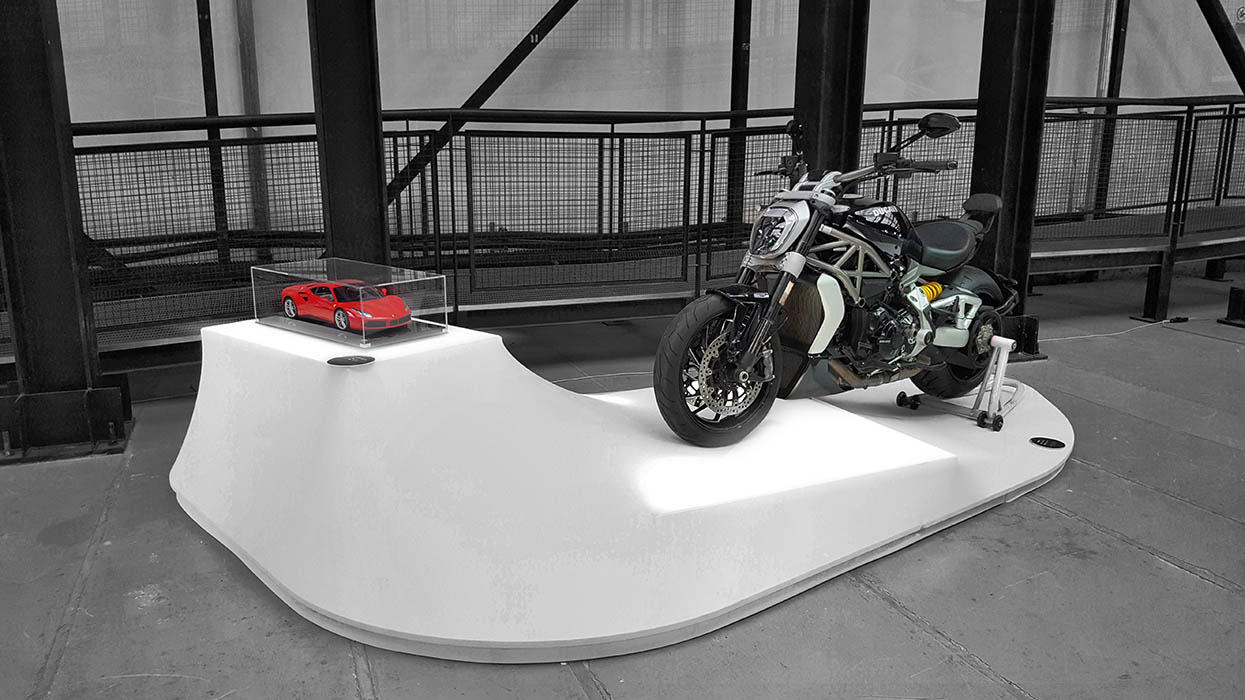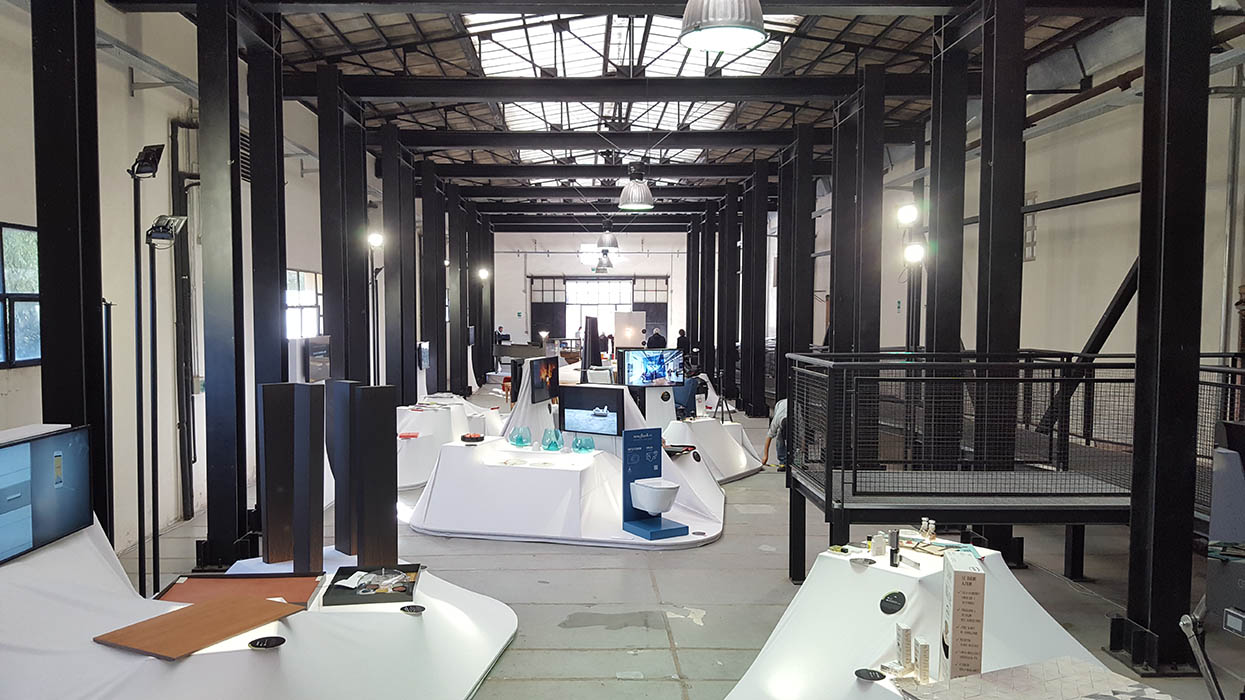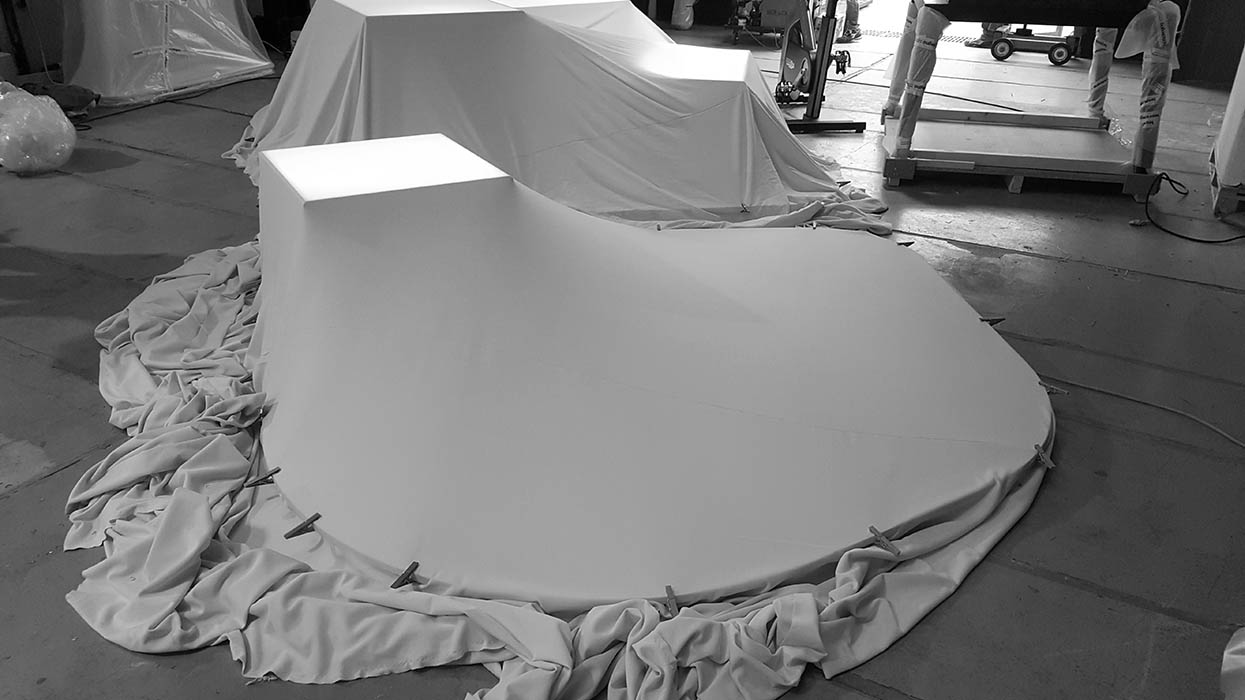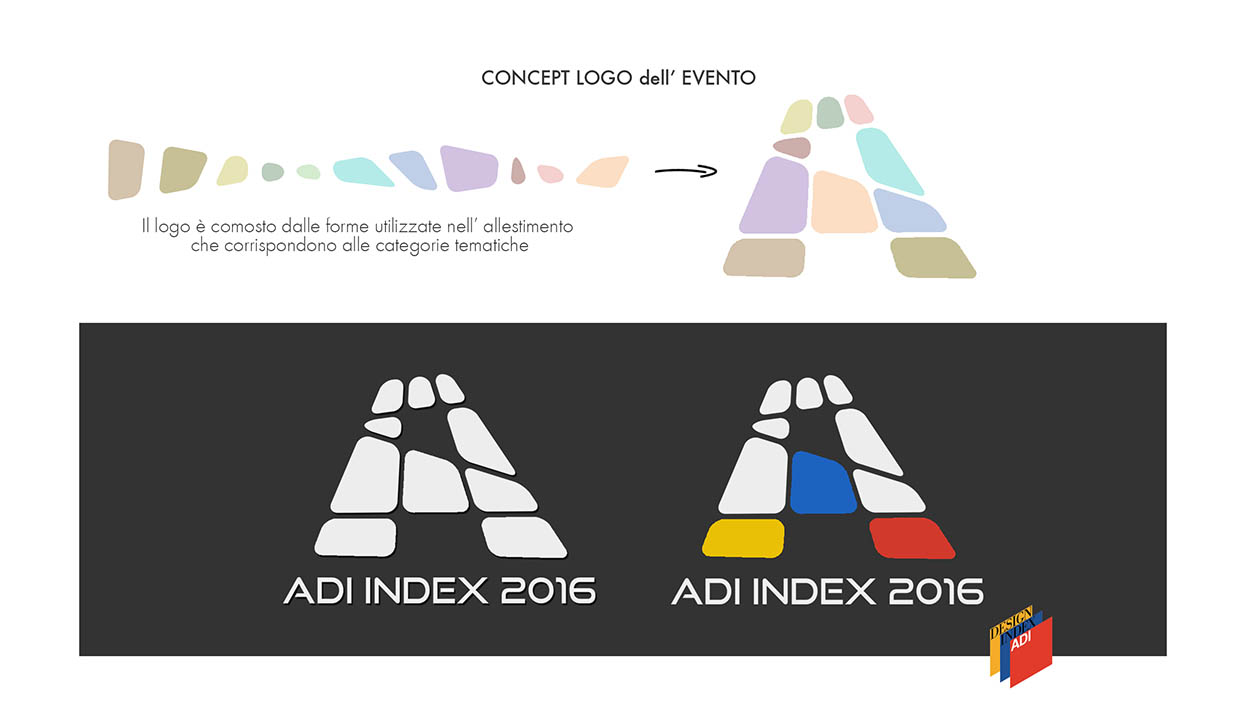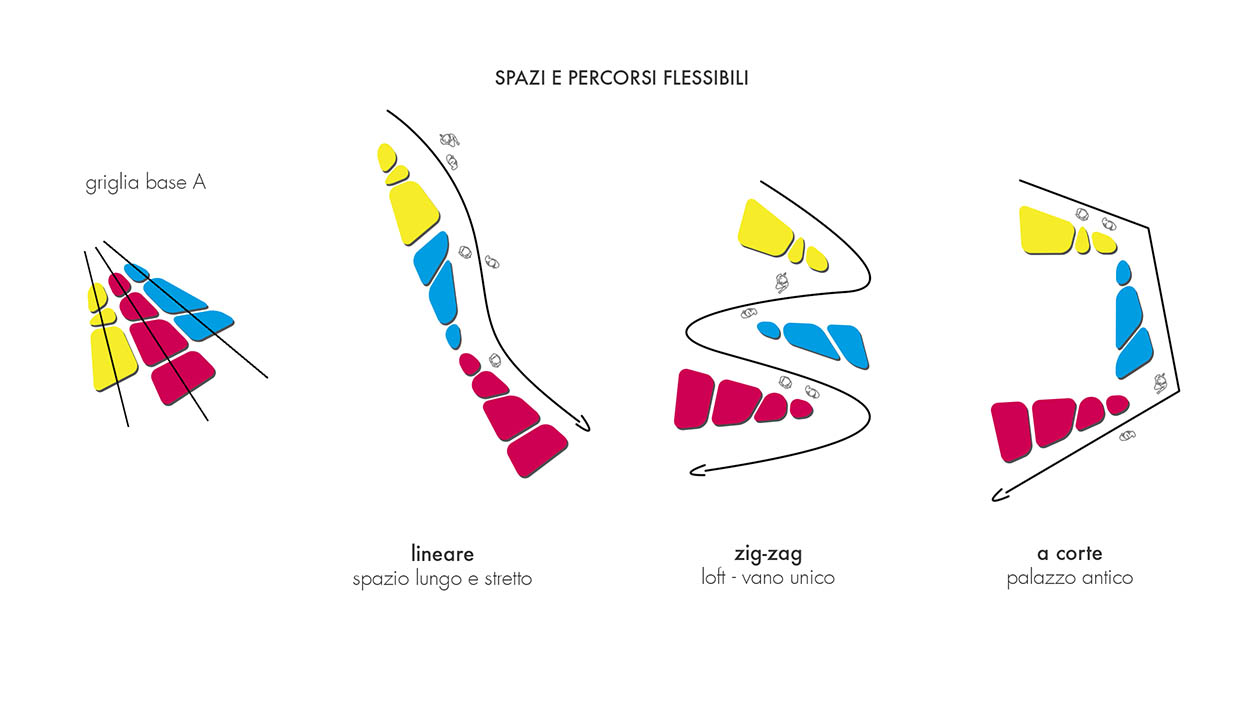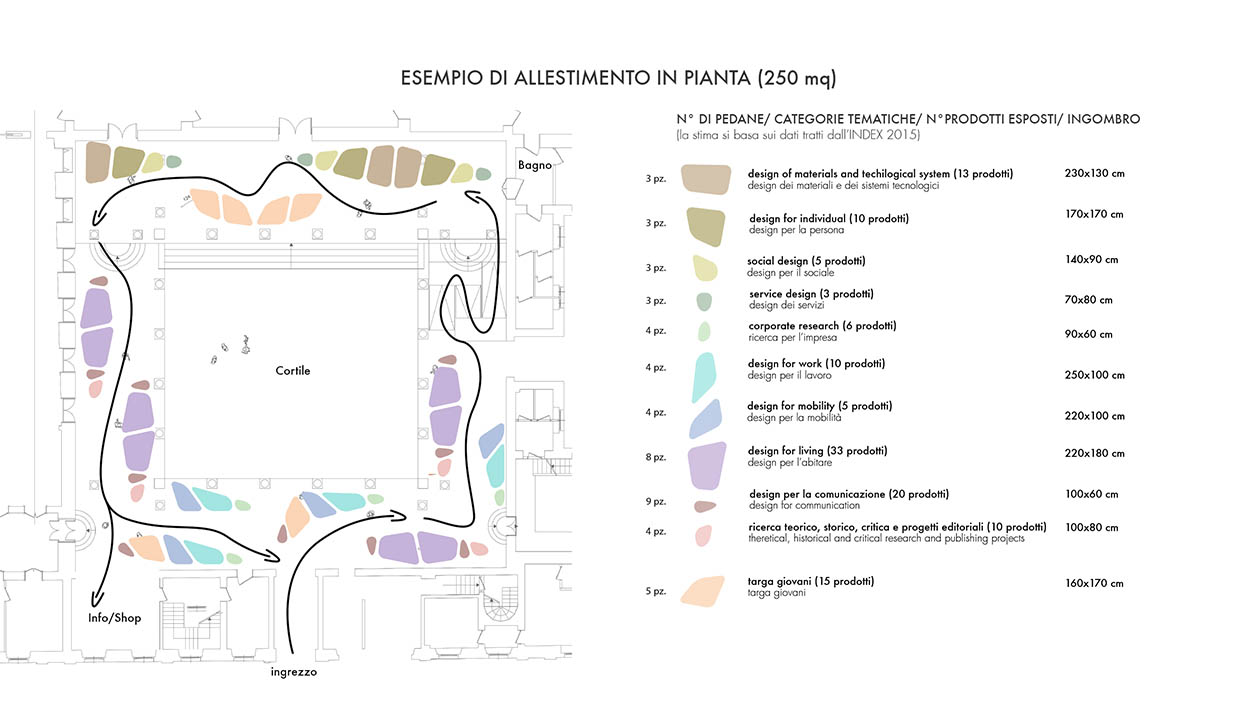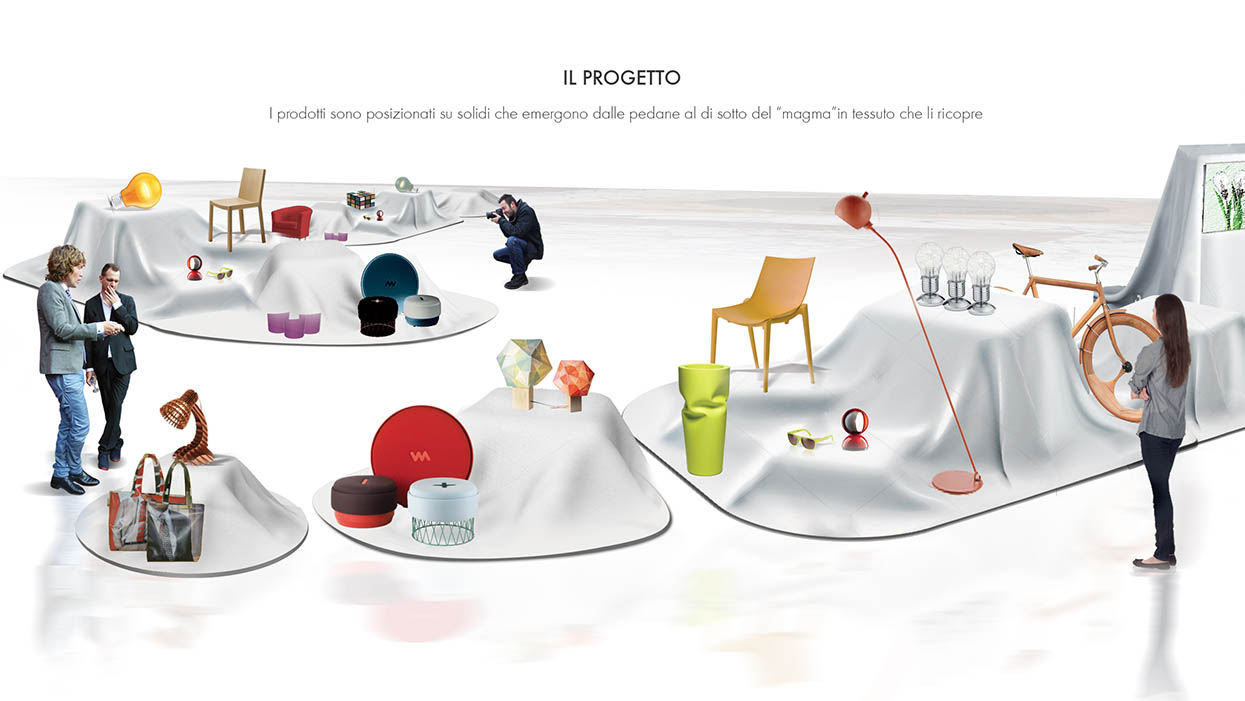 ADI INDEX EXPOSITION to Milano and Roma
2016 – concorso
1° classificato
Il progetto mira a mostrare i prodotti attraverso un allestimento che li rende protagonisti, mantenendo un'immagine forte nell'intera esposizione.
L'entità simbolo che promuove e il valore del lavoro svolto per selezionare con competenza e la passione dell'eccellenza progettuale.
L'idea ha tra i suoi obiettivi la flessibilità del sistema: a causa della diversità argomentativa e dimensionale dei prodotti, c'è una leggenda che permette l'organizzazione formale in criteri di spazio prestabiliti con una comunicazione efficace. L'esperienza espositiva si presenta come un percorso formalmente flessibile e in continua evoluzione, proprio come il concept design.
Una successione di forme oroganiche varia gradualmente forma e dimensione e ci fa "scorrere" nello spazio. Un panno, un "magma", copre i display dei prodotti e crea una sensazione di fluidità e liquidità.
Lo sfondo materializza il fermento culturale e il pensiero creativo in costante movimento alla base del design mondiale.
The project aims to show the products through a set up that makes them protagonists, maintaining a strong image in the entire exposure.
The entity symbol that promotes and the value of work carried out to select competently and the passion of design excellence.
The idea has among its objectives, the flexibility of the system: due to argumentative and dimensional diversity of the products, there is a legend that allows the formal organization in pre-established space criteria with an effective communication. The exhibition experience presents itself as a formally flexible routes and constantly evolving, just as the concept design.
An organic forms succession varies gradually shape and size and make us "flow" in space. A cloth, a "magma", covers the product displays and creates a feeling of fluidity and liquidity.
The background materialize the cultural ferment and creative thinking in constant motion at bottom of the world's design.