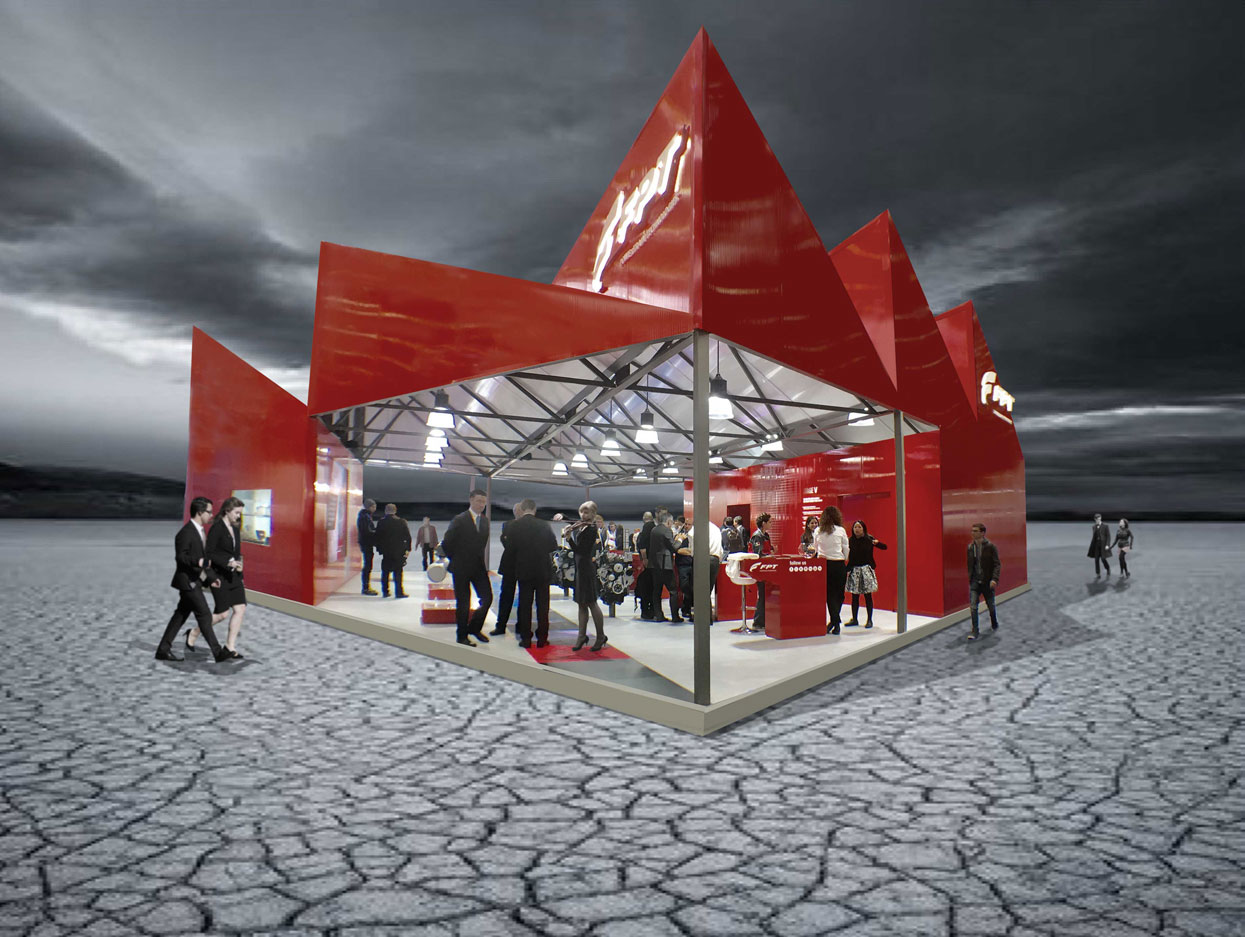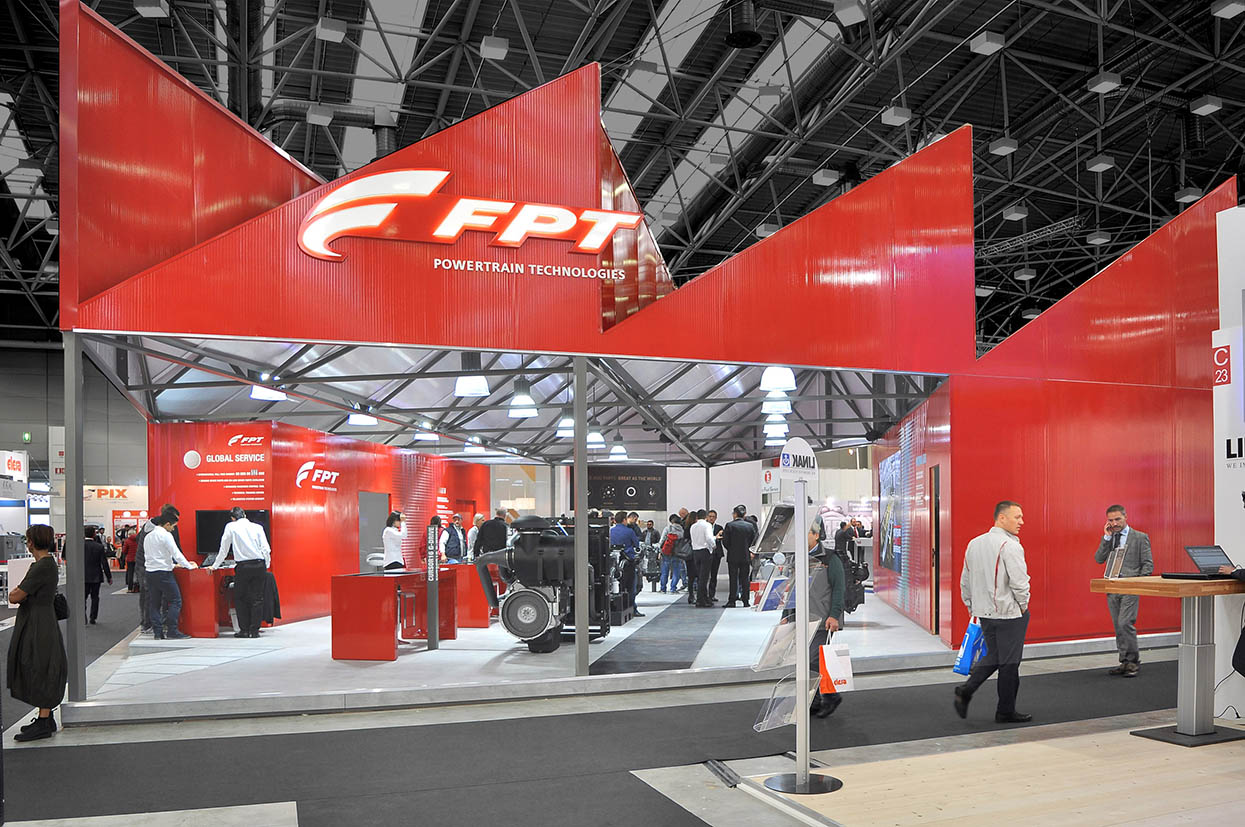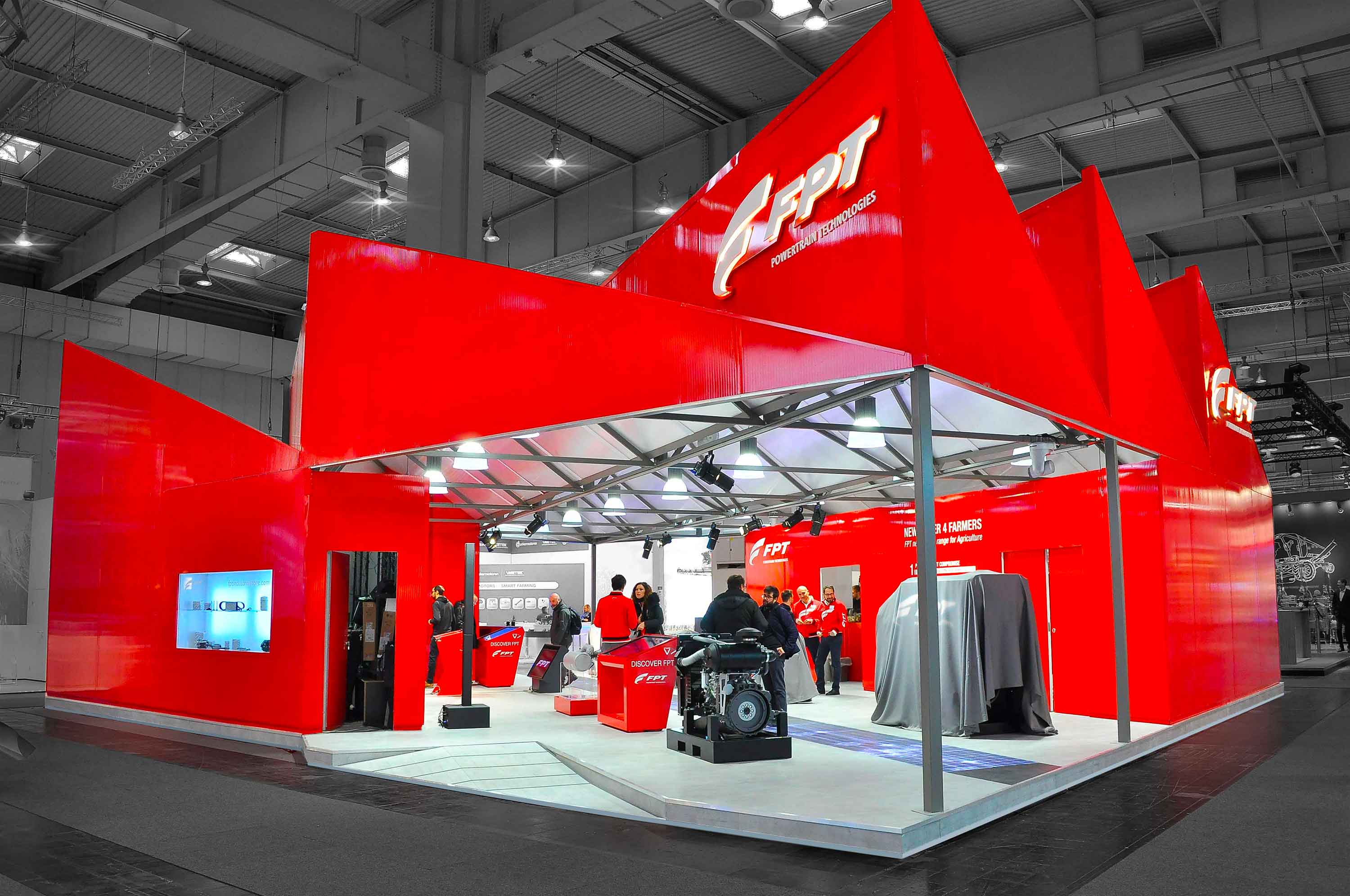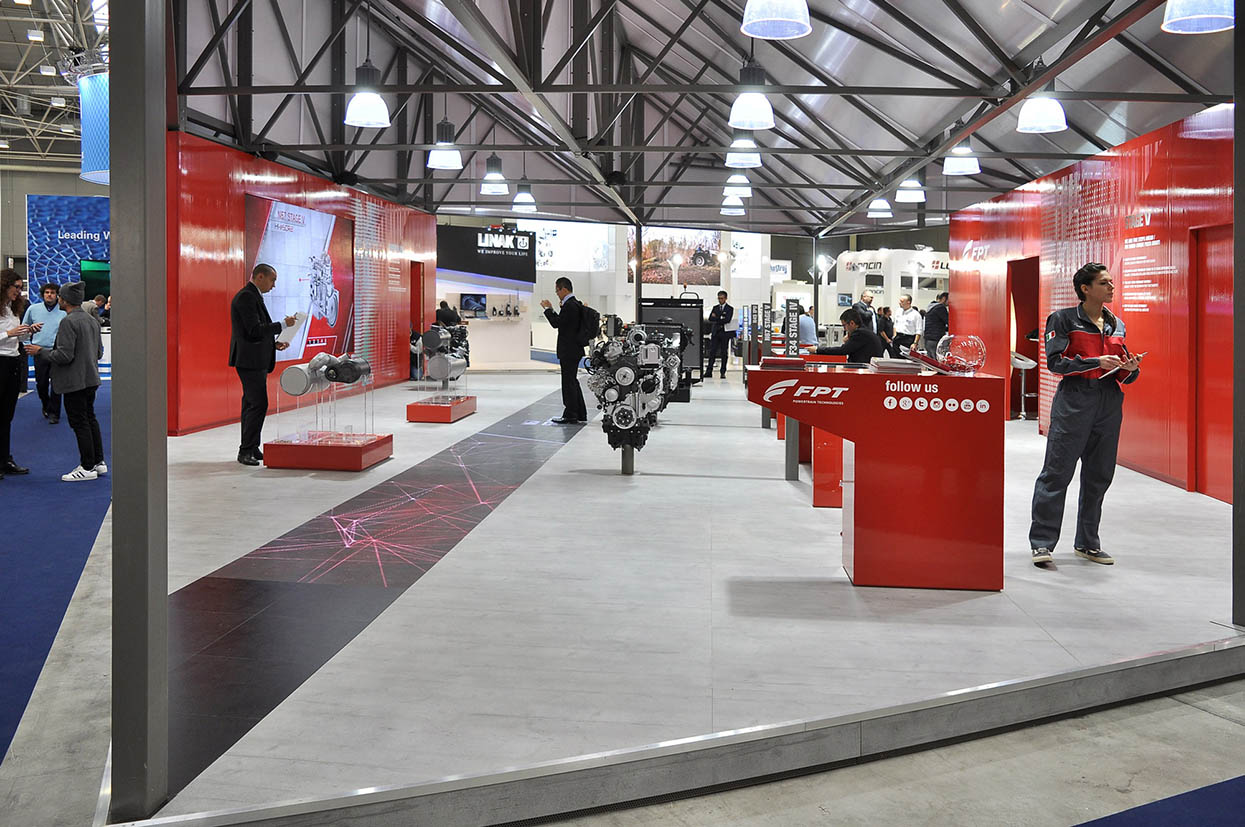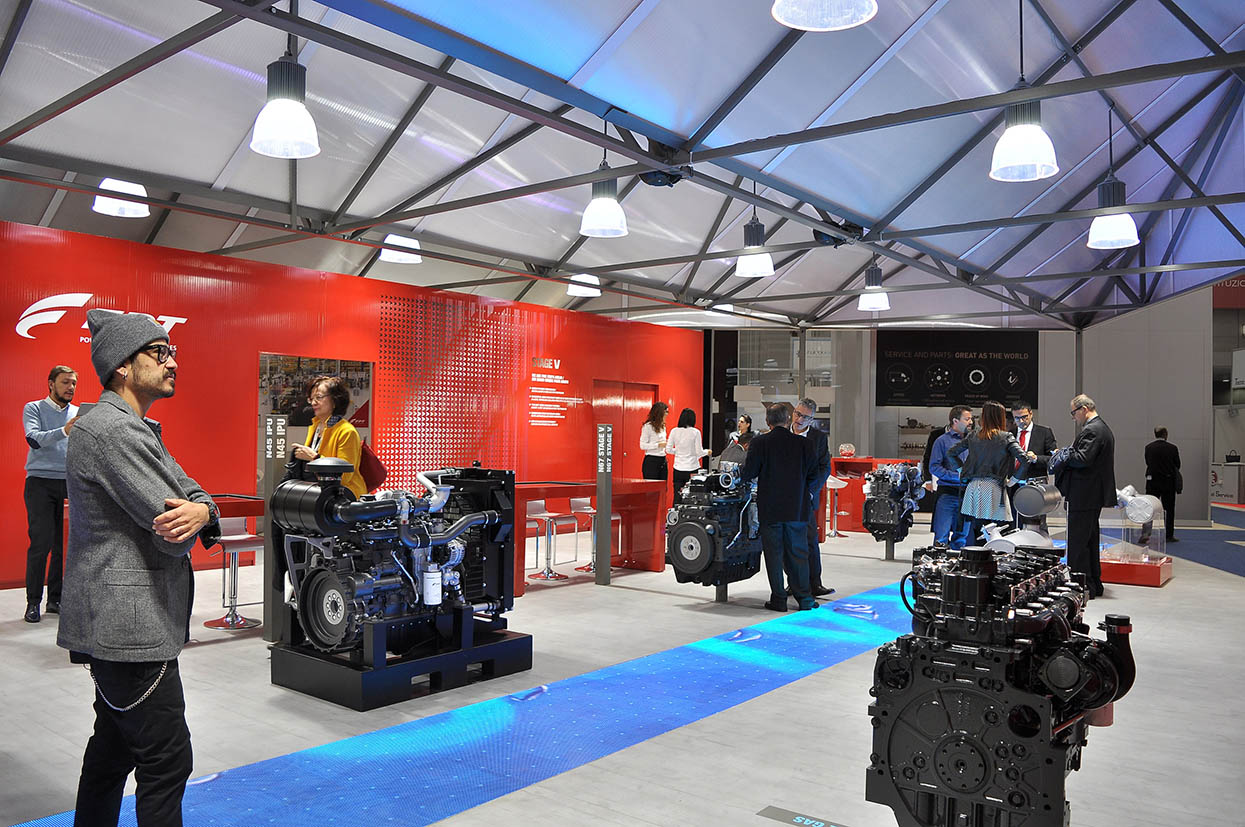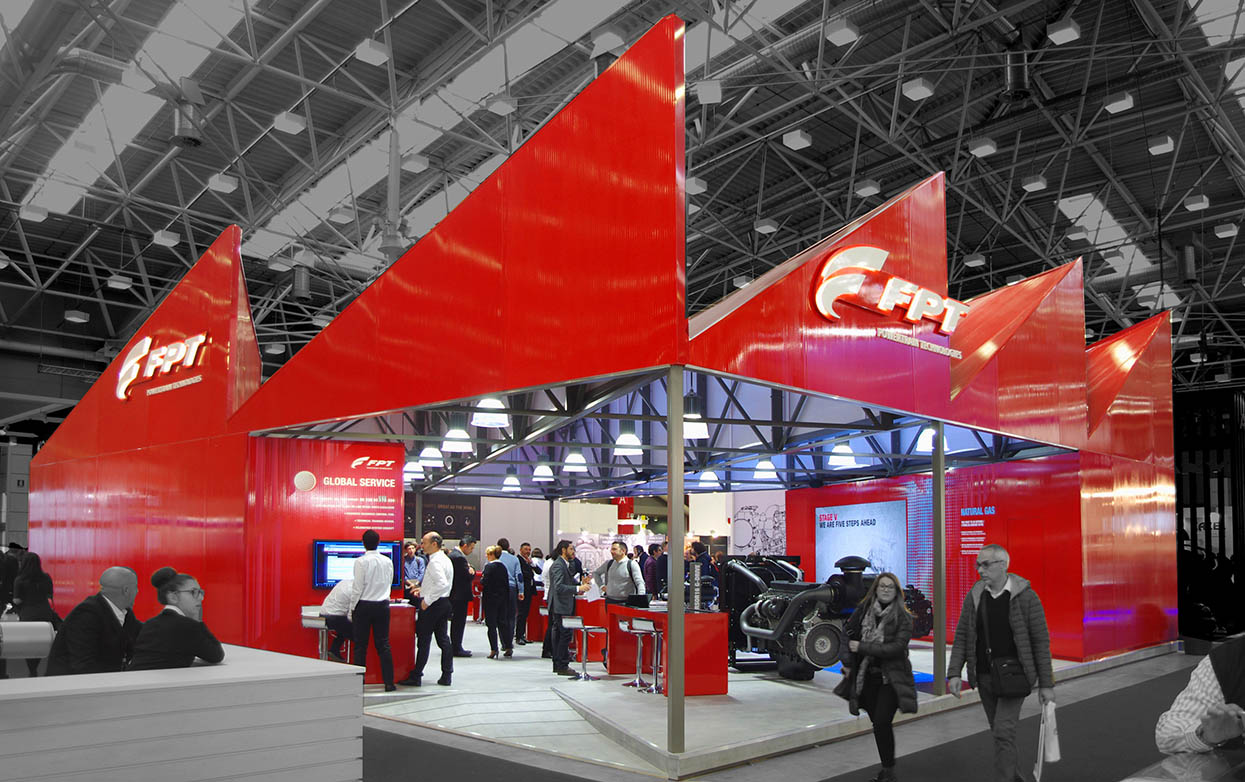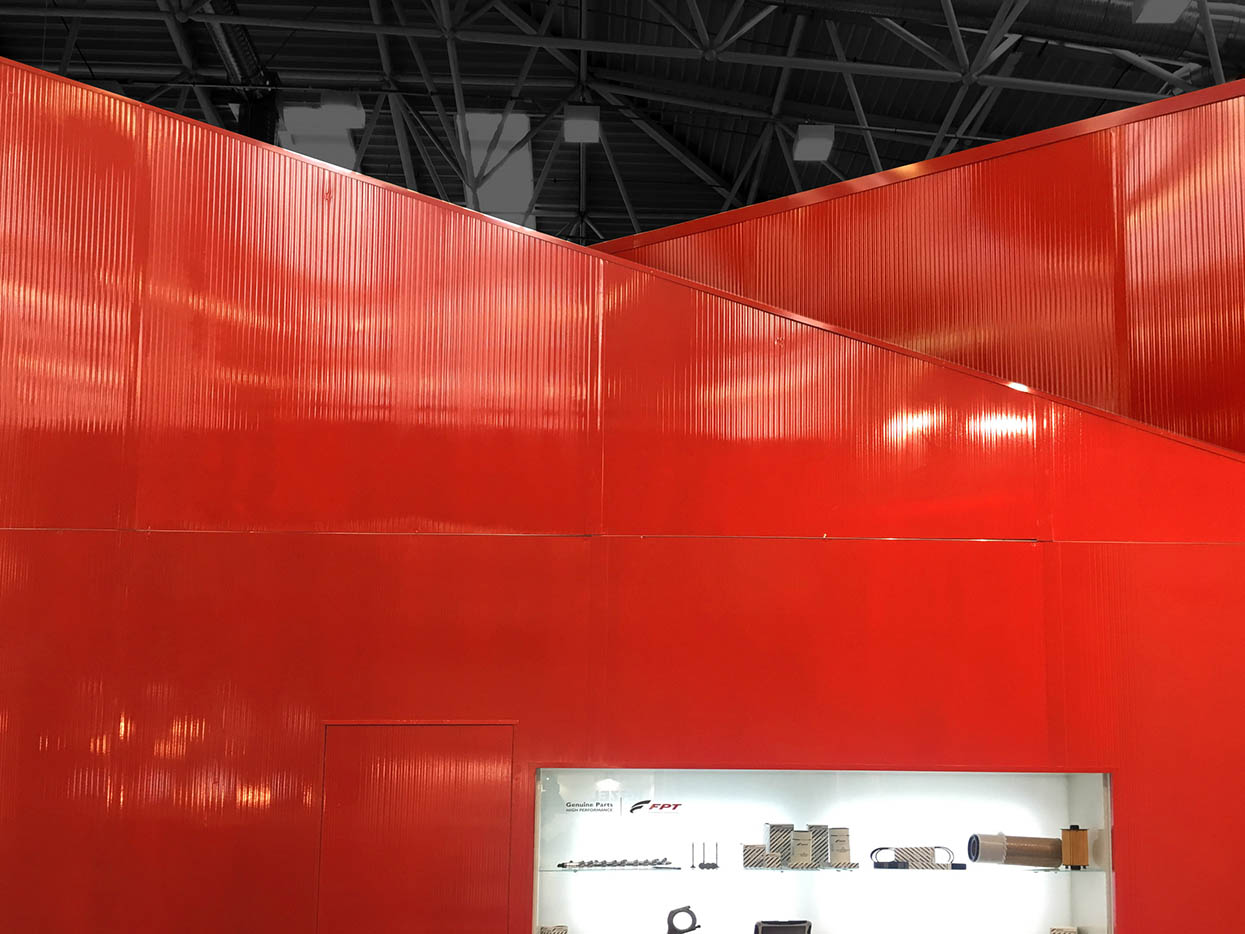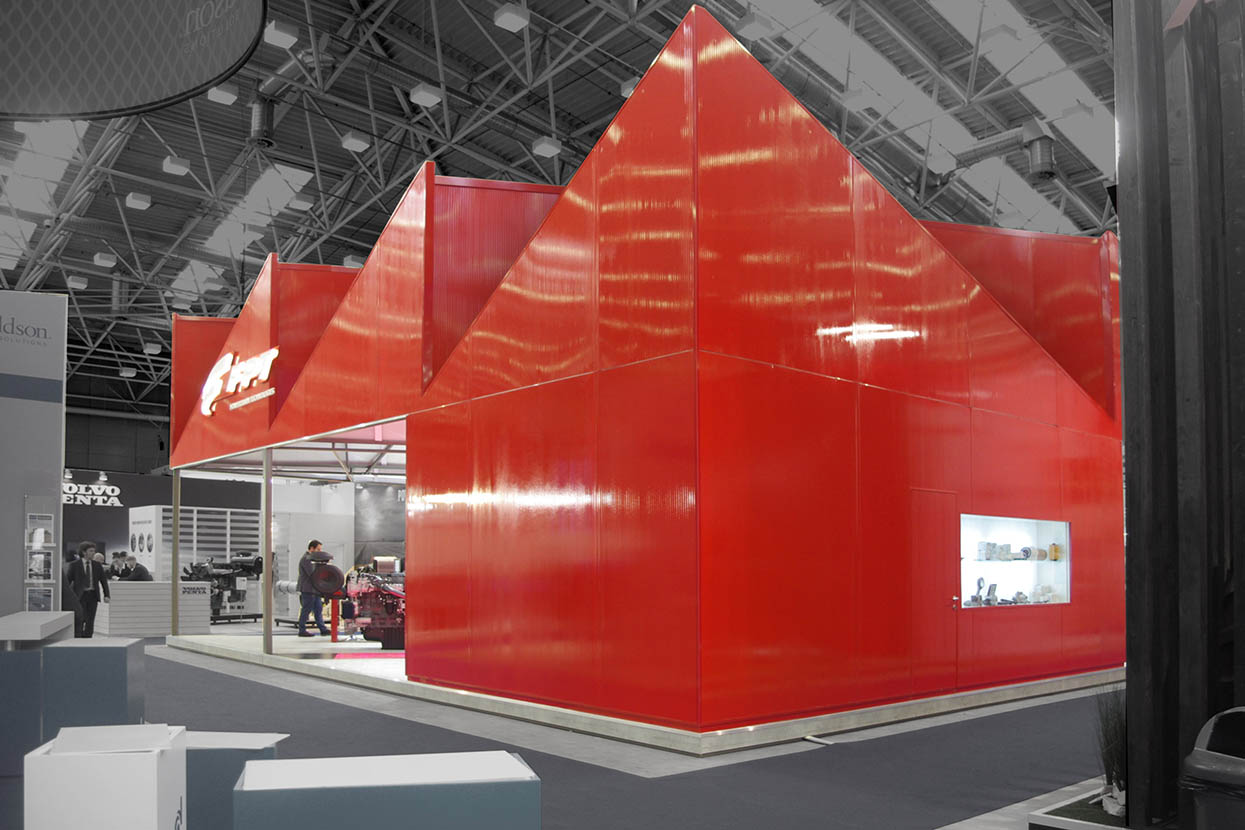 FPT  – FACTORY
2018 – INTERMAT – Parigi – 220 mq
2018 – MEE – Dubai – 100 mq
2017 – CONEXPO – Las Vegas – 150 mq
2017 – AGRITECHNICA – 200 mq
2017 – MEE – Dubai – 100 mq
2016 – EIMA – Bologna – 200 mq
Il nuovo concept per l'exhibit del futuro FPT è nato… e costruito per la prima volta alla fiera EIMA di Bologna.
FPT è il produttore dei motori per il futuro, un'azienda leader mondiale nella tecnologia.
L'idea creativa è quella di comunicare l'anima della tecnologia attraverso l'immagine della fabbrica. L'architettura dell'esterno/interno dello stand è ispirata alla NEW FACTORY dove vengono costruiti i nuovi motori.
L'obiettivo dell'esposizione è sempre quello di comunicare con forza l'identità del marchio.
The new concept for the future FPT exhibition is born…. and built for the first time to EIMA FAIR in Bologna.
The FPT is the producer of the engines for the future a leader World wide Company in technology.
The creative idea is to communicate the soul of technology through the image if the factory. The architecture of the external/internal of the booth it is inspired by the NEW FACTORY where the New engines are built.
The exhibit goal is always to communicate strongly.