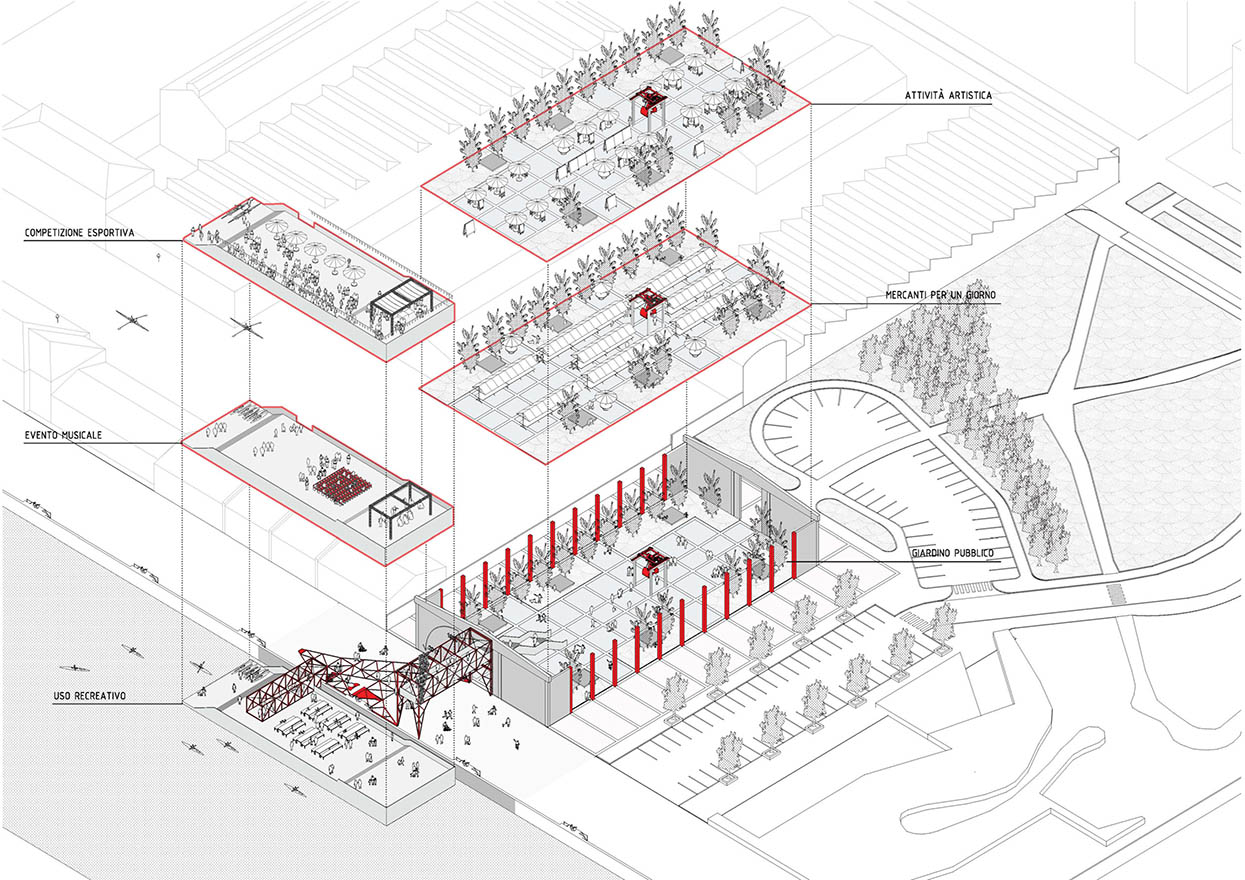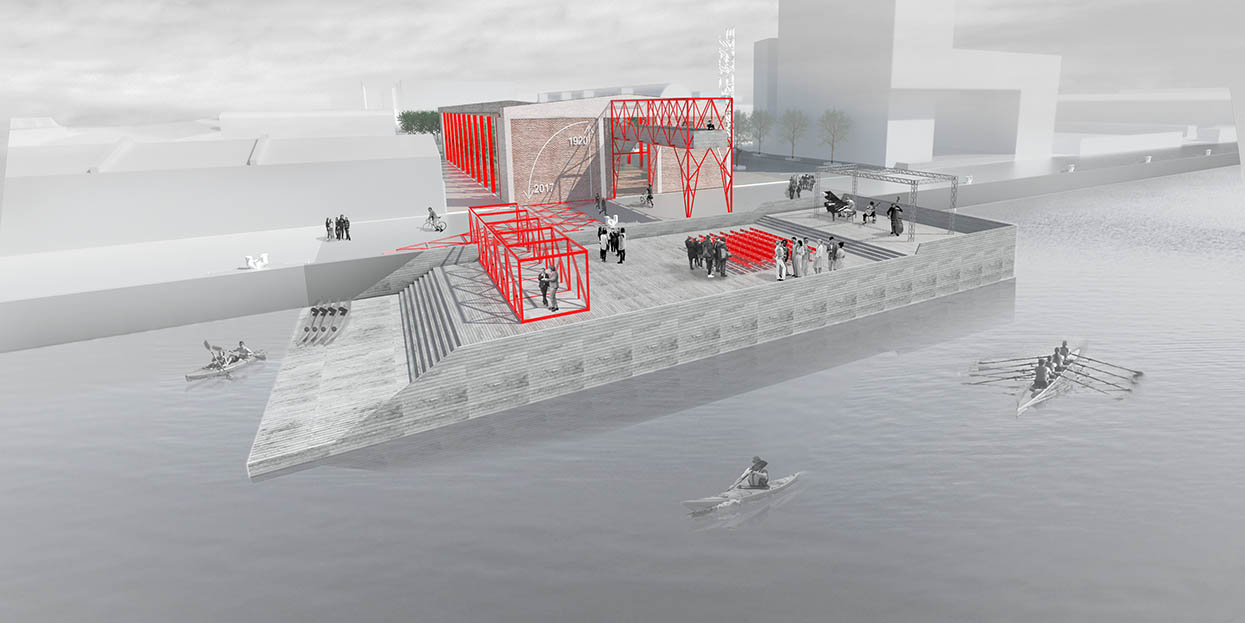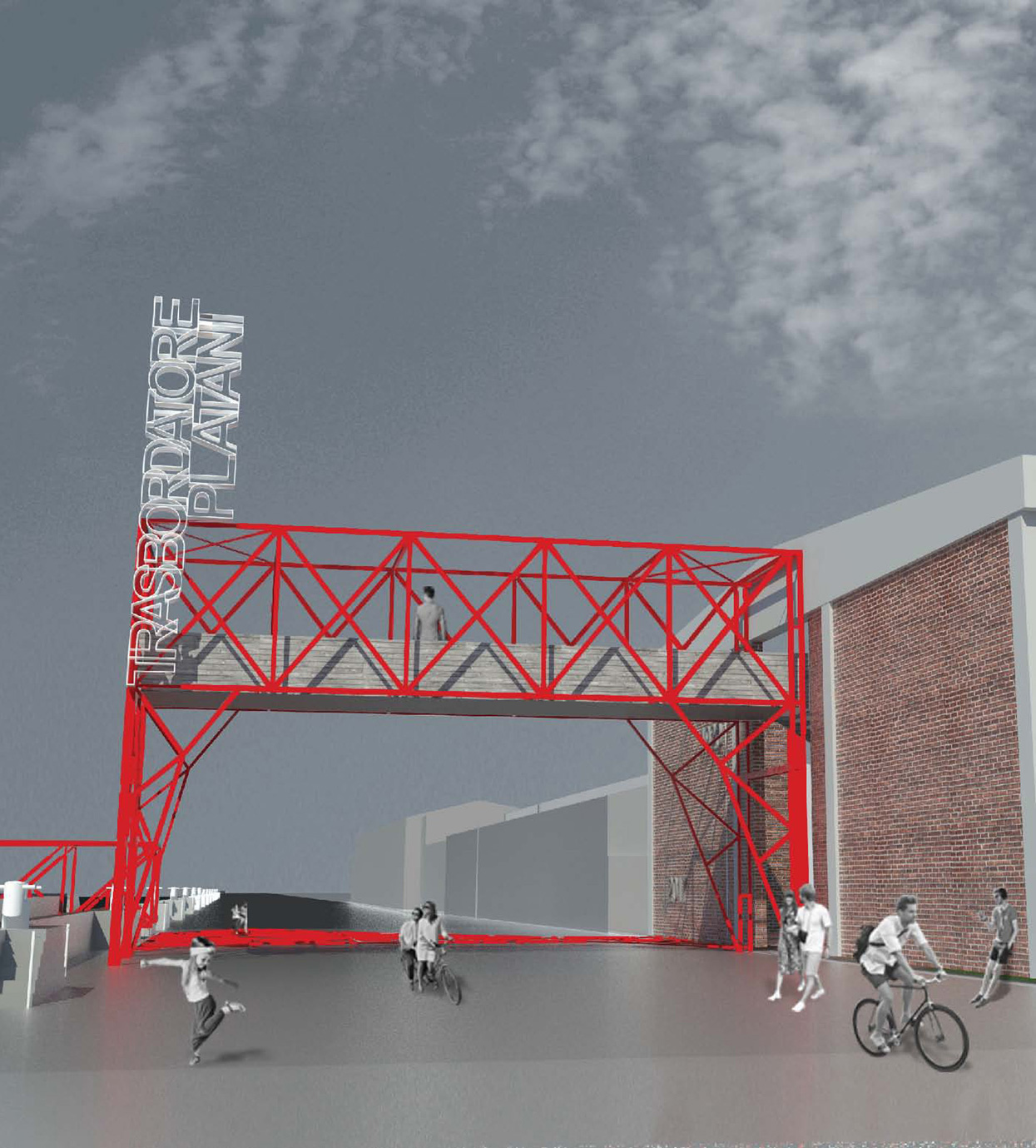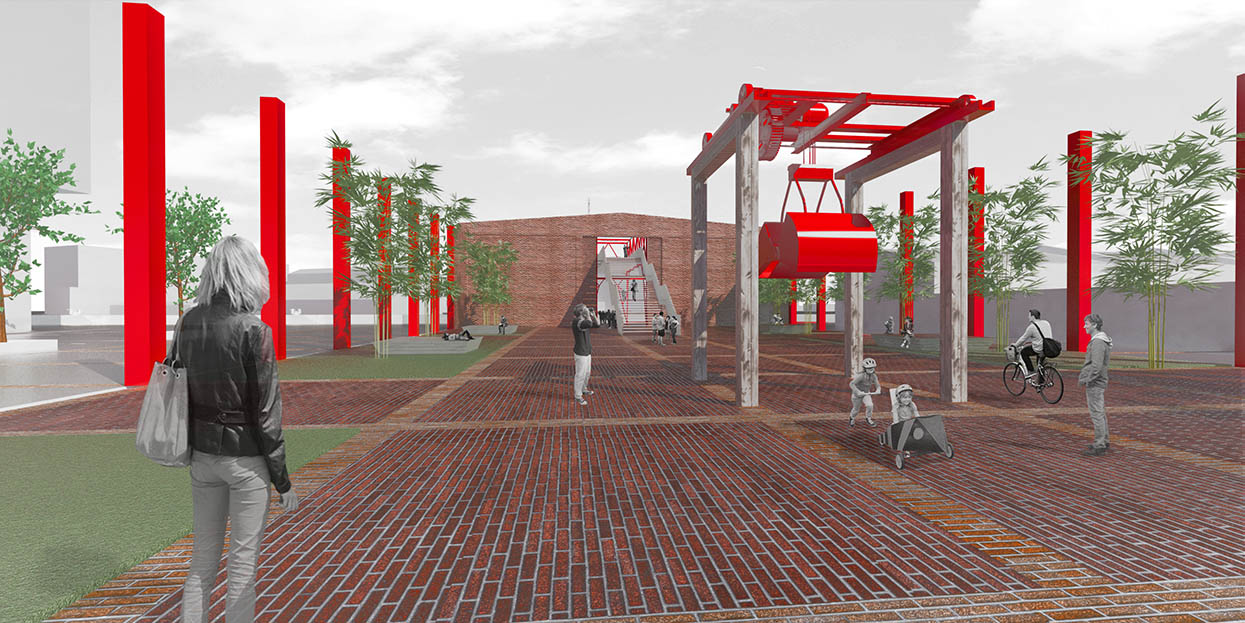 EX TRASBORDATORE RAVENNA
FIRST PRIZE ARCHITECTURAL COMPETITION
2016 – 1st CLASSIFIED
The project expected the architectural recovery of the "loading elevator and industrial area working", and furthermore the recovery every working step of the ancient activity.
The project transform physically and conceptually the three main actors. LOADING ELEVATOR, SHIP AND WAREHOUSE. Transship means bringing edge-to-earth. The idea is to "transfer" to the community what they never had in the pass, transfer from productive use to leisure use, transfer from abandonement to recover, transfer from useless and insecure to community useful and secure. Transfer is the formula of the all idea project. The "loading elevator" is transferred to the ground. In the new position, it maintains all its physical parts, its size and its true matter: It is HIM.
And not last: all steps of the historical working are mantained in the future to transmit the memory of this page of Ravenna production history.