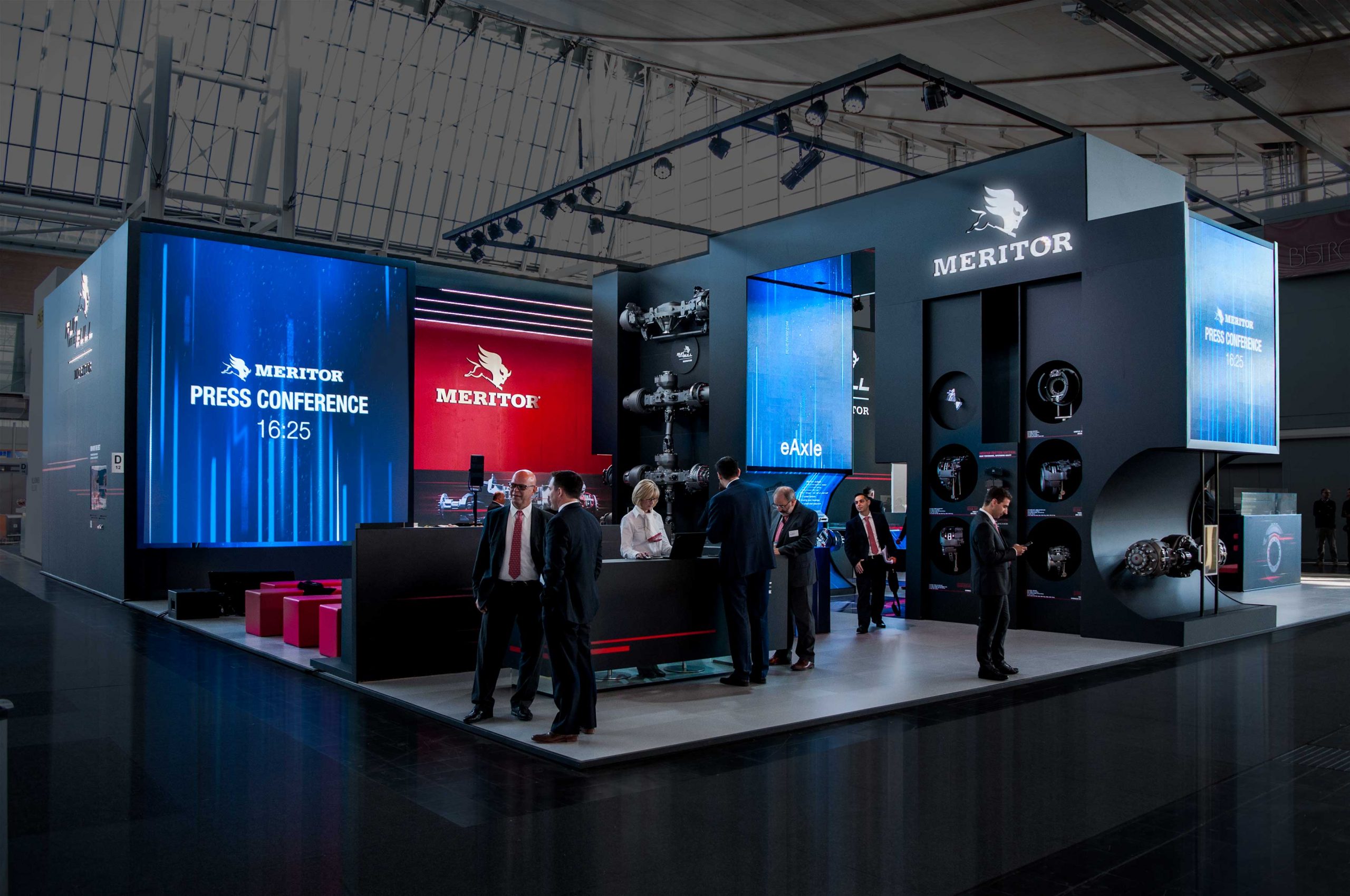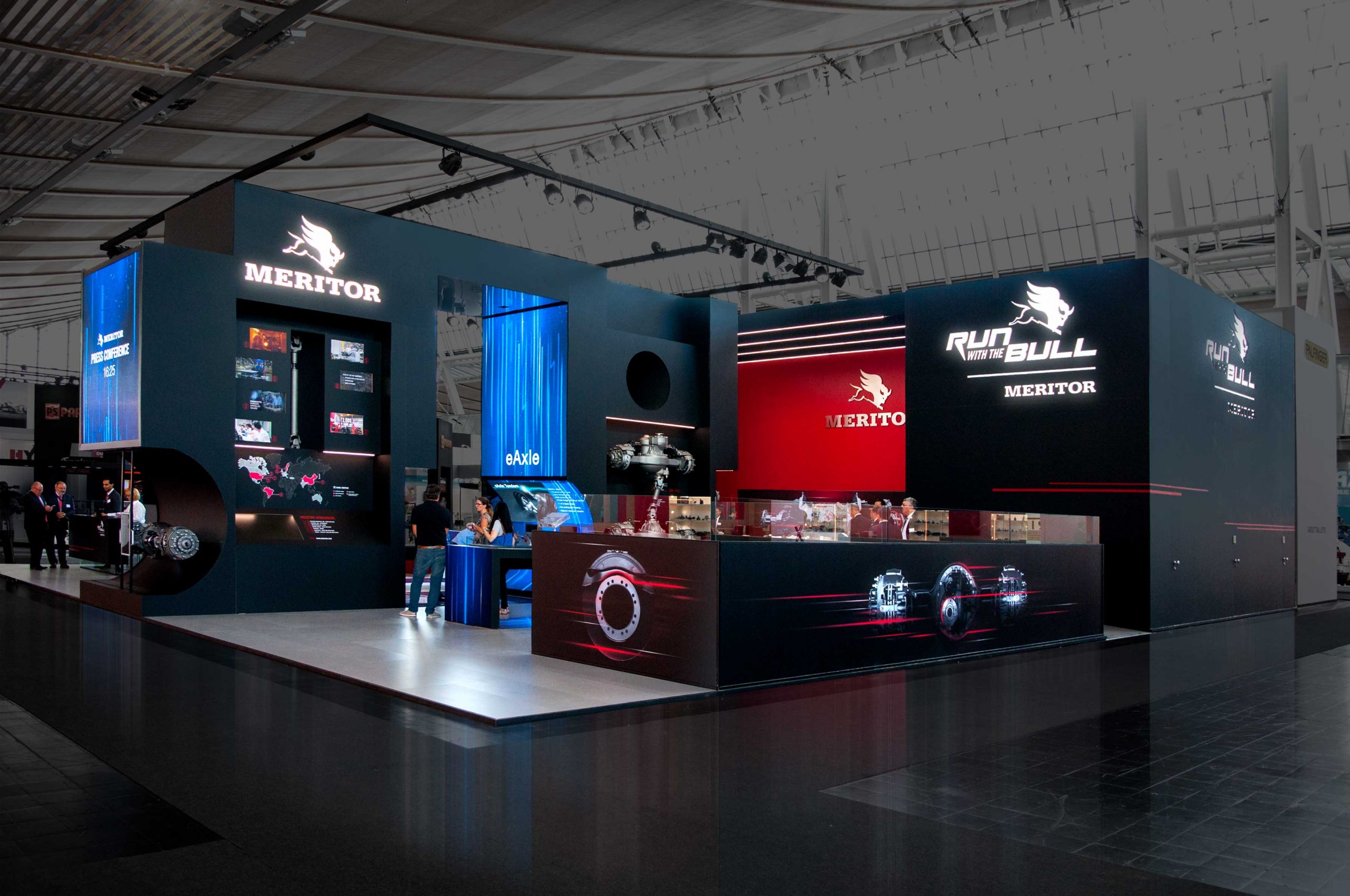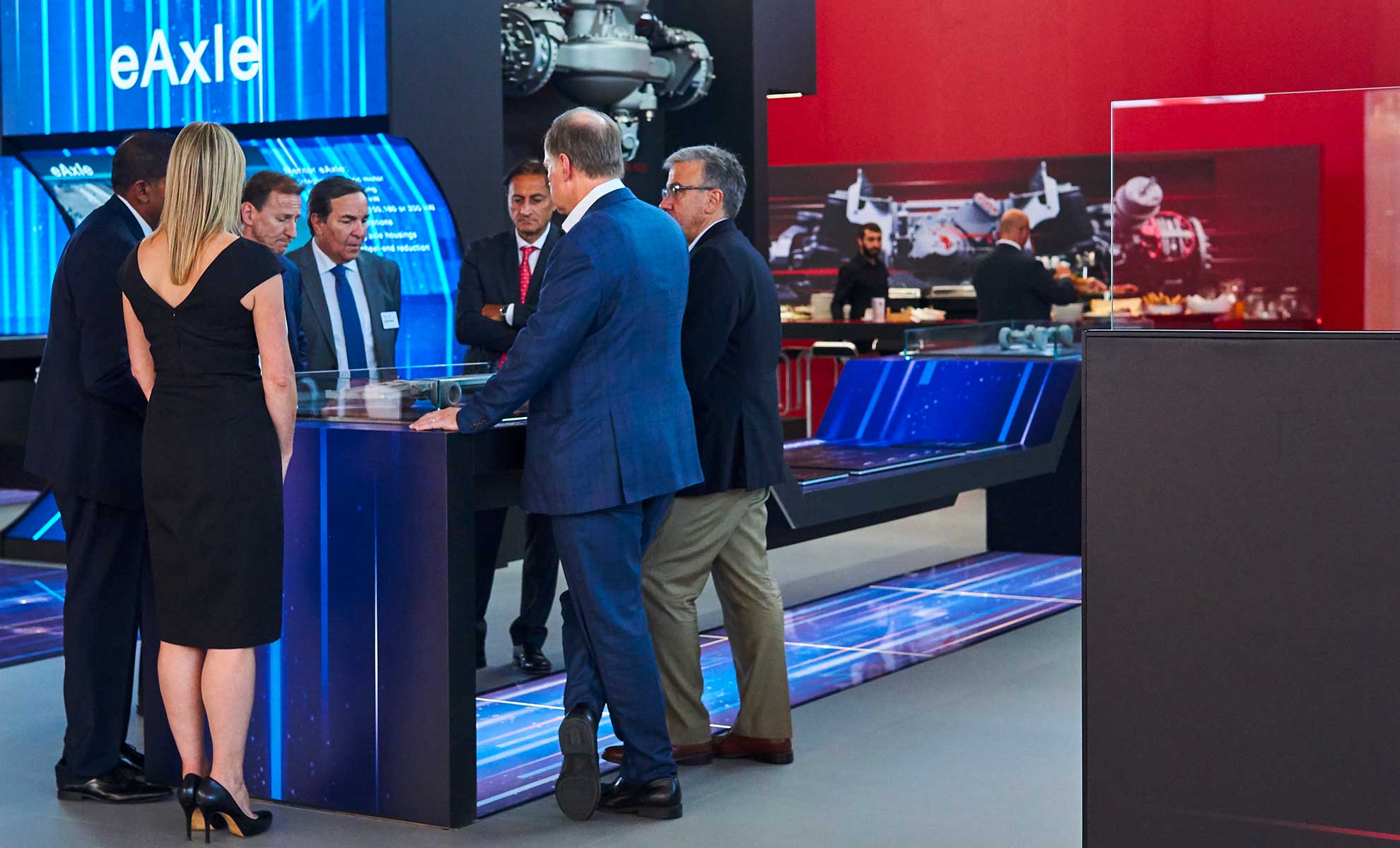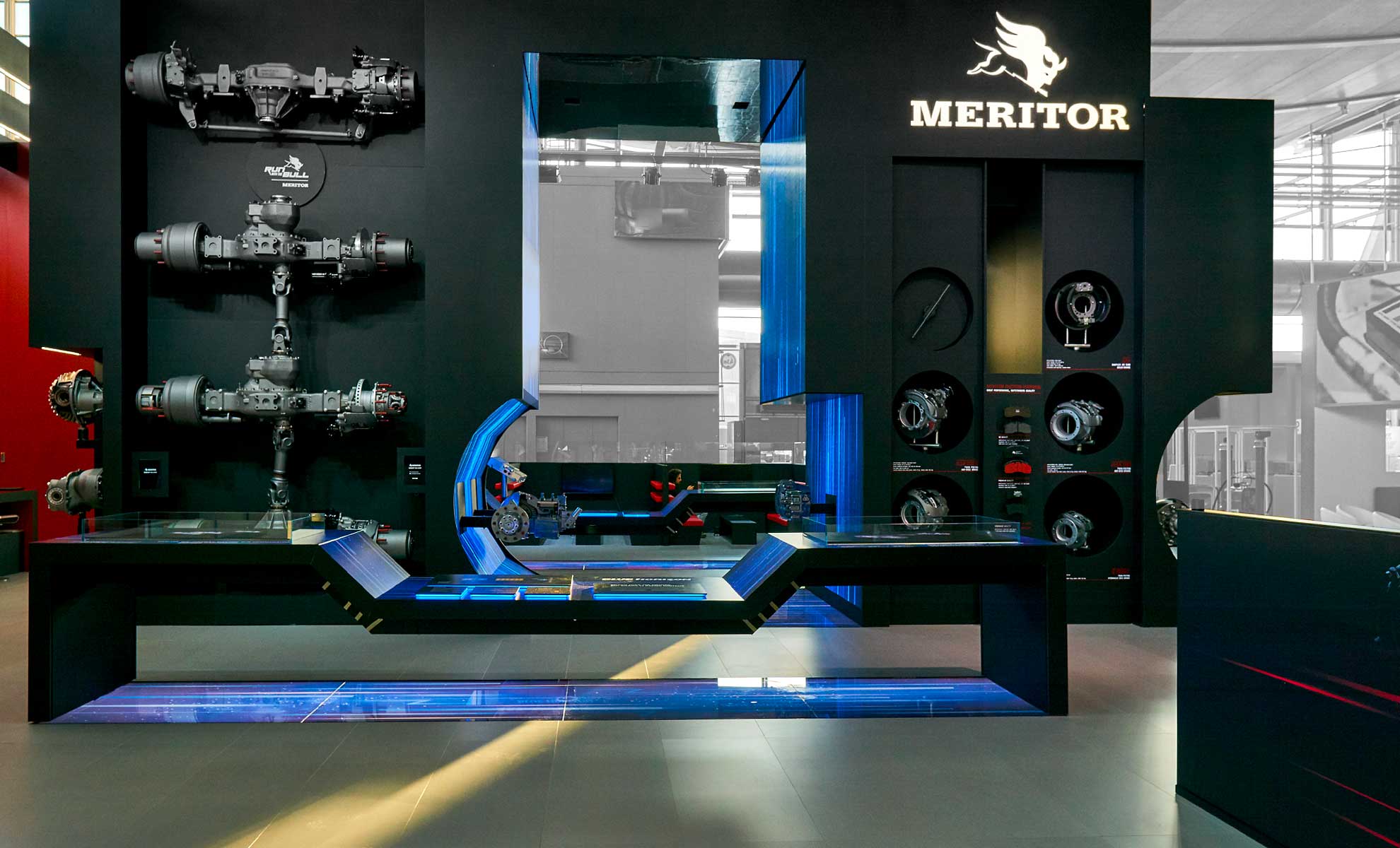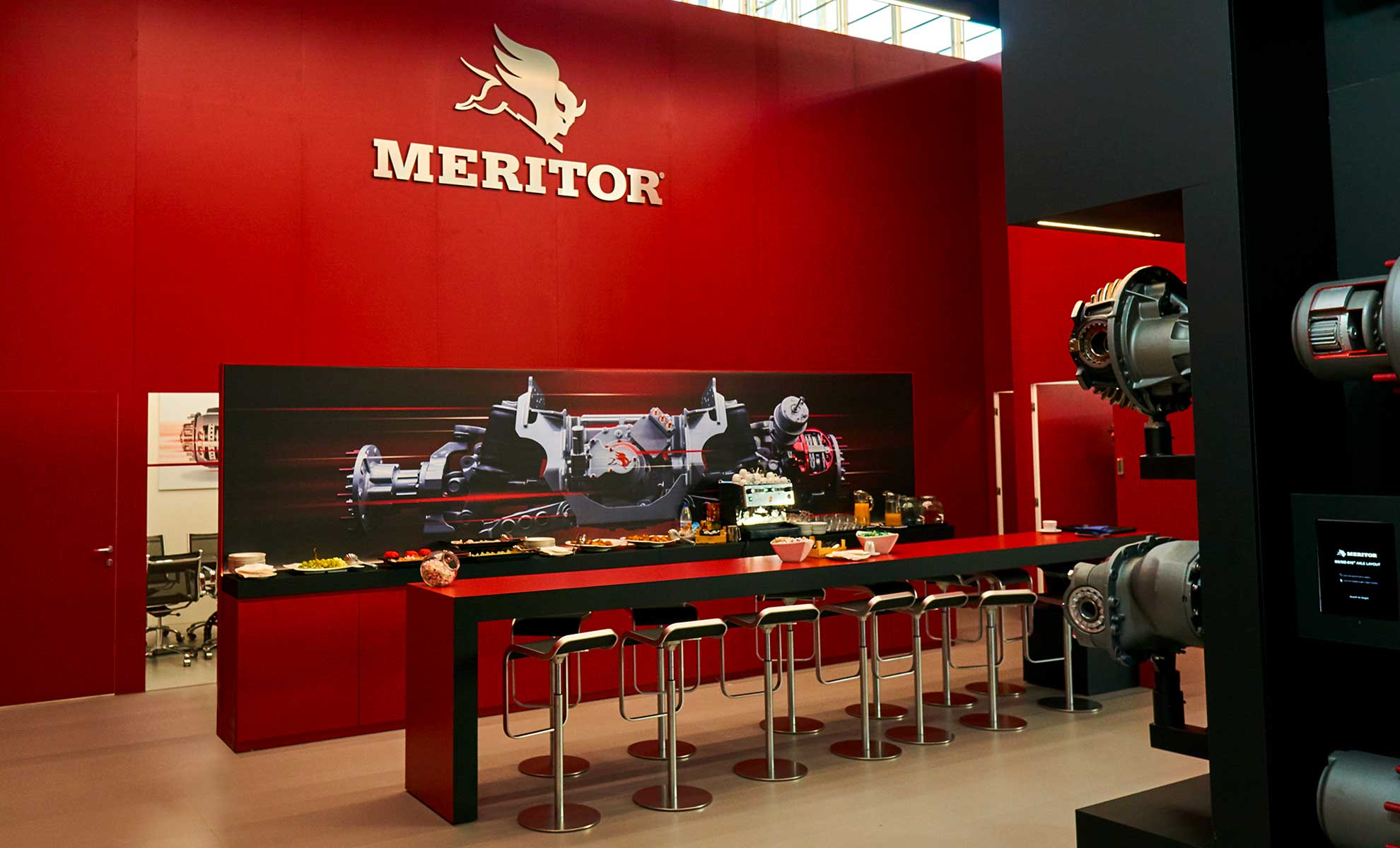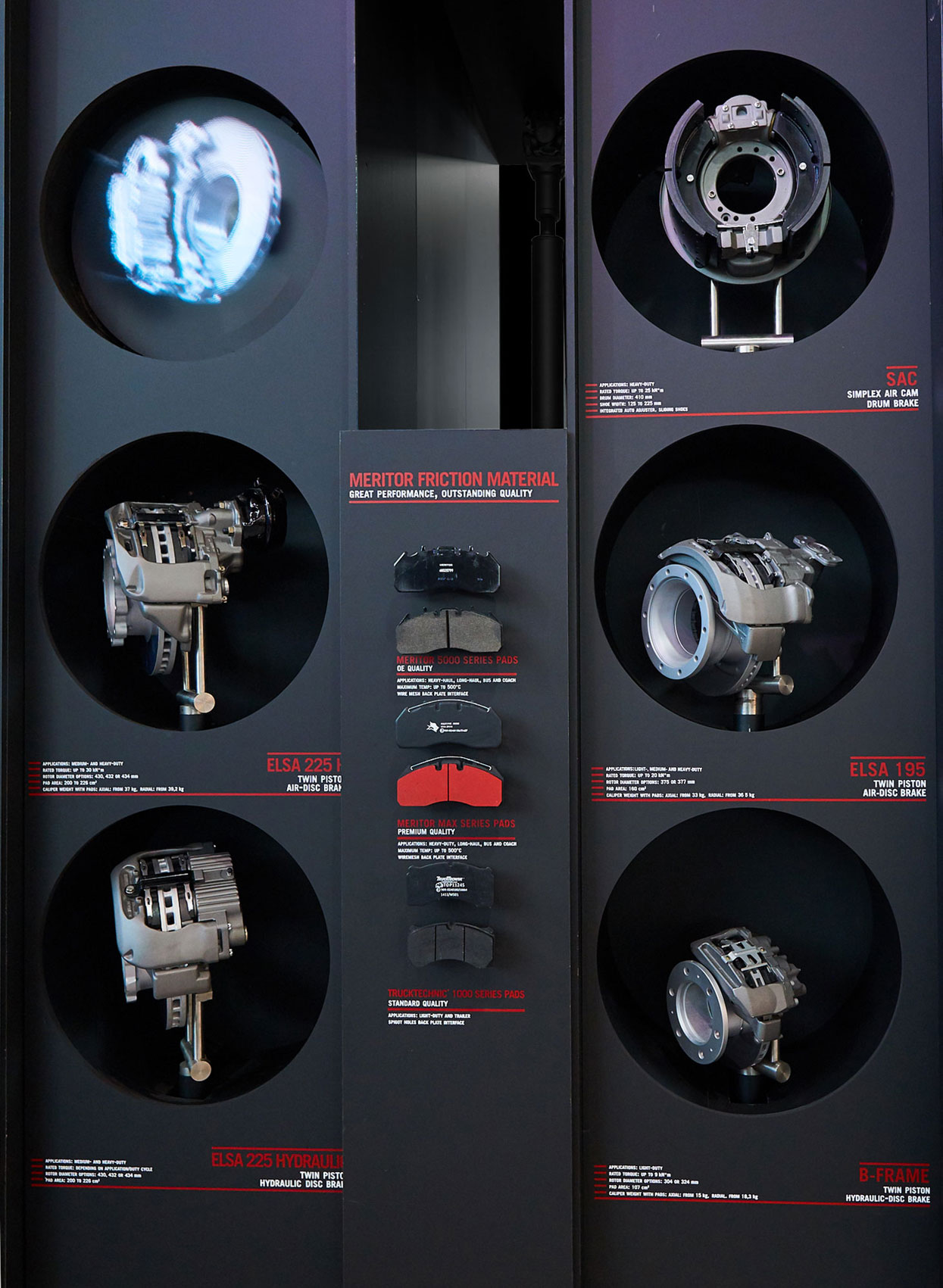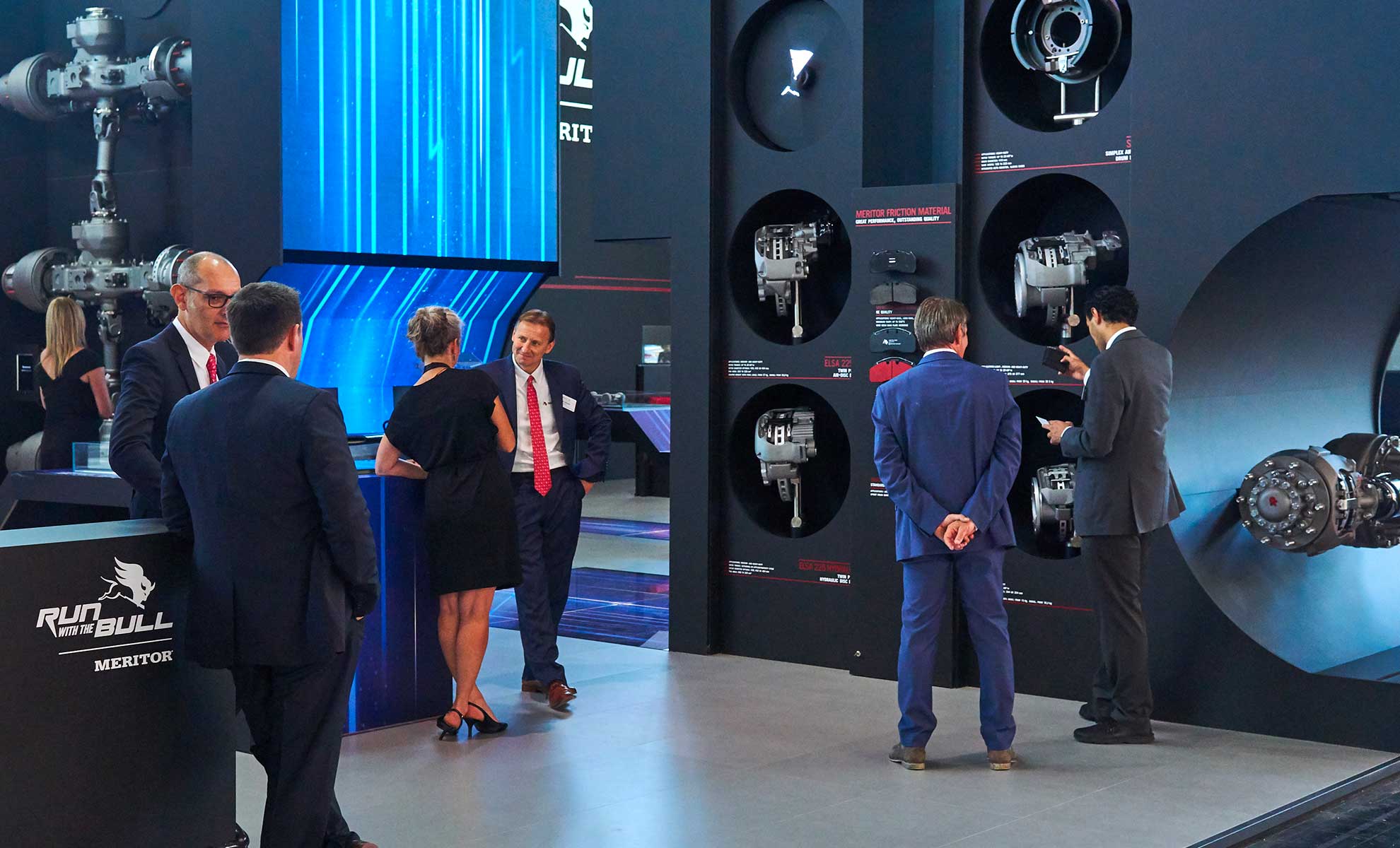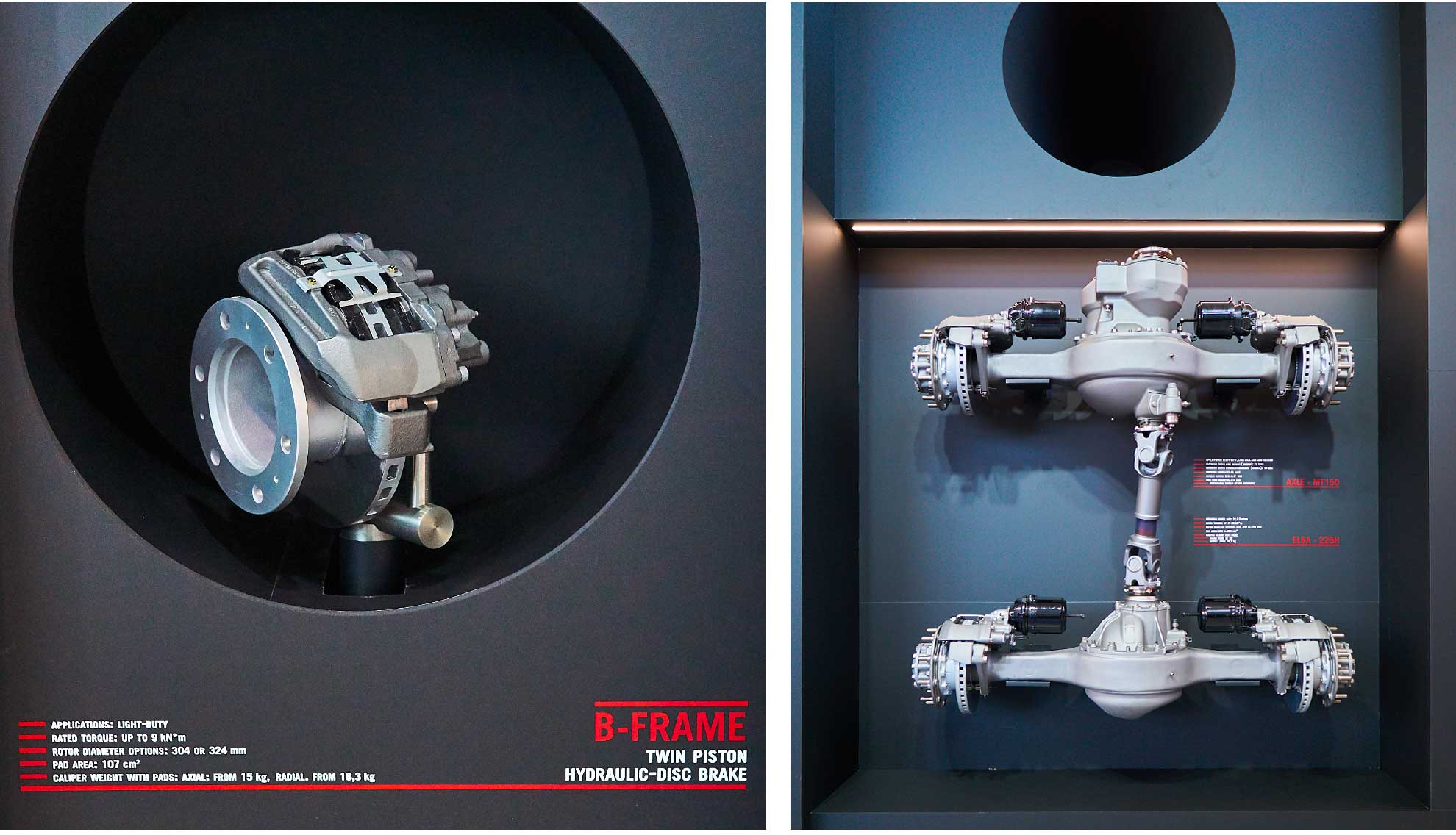 MERITOR – Vertical display
2018 – IAA – Hannover – 350 sqm
2018 – AUTOMECHANIKA – Frankfurt – 120 sqm
Lo stand per Meritor rivoluziona la forma di esporre i prodotti meccanici. Un unico elemento di grande dimensioni posto al centro, un grande pezzo meccanico che contiene, al suo interno, tutti gli elementi esposti in verticale: freni, case di cambio assi, drivelines. Nello stesso elemento sono integrati diversi visori per comunicare il prodotto, ledwall, video x-ray, rilevatori di presenza, etc.
Questo concetto espositivo permette di avere una porzione dello stand libera che viene destinata all'accoglienza del cliente creando una multiplicità di spazi per le trattive: salotti aperti, open bar, sedute smart e uffici chiusi.
Tutto accompagnato di un concept grafico dinamico e integrato con pavimento, filmati, tavoli, immagine grafiche, tutto parla un linguaggio comune.
The stand for Meritor revolutionizes the way of exhibiting mechanical products. A single large element placed in the center, a large mechanical piece that contains all the elements exposed vertically: brakes, axle gearboxes, drivelines. In the same element are integrated several viewers to communicate the product, led walls, video x-ray, presence detectors, etc.
This exhibition concept allows you to have a free portion of the stand that it can be used as a welcome area for  the customer, creating a multiplicity of spaces for negotiations: open lounges, open bars, smart seats and closed offices.
All coordinated by a dynamic graphic concept integrated with the floor, films, tables, graphic images, everything speaks a common language.