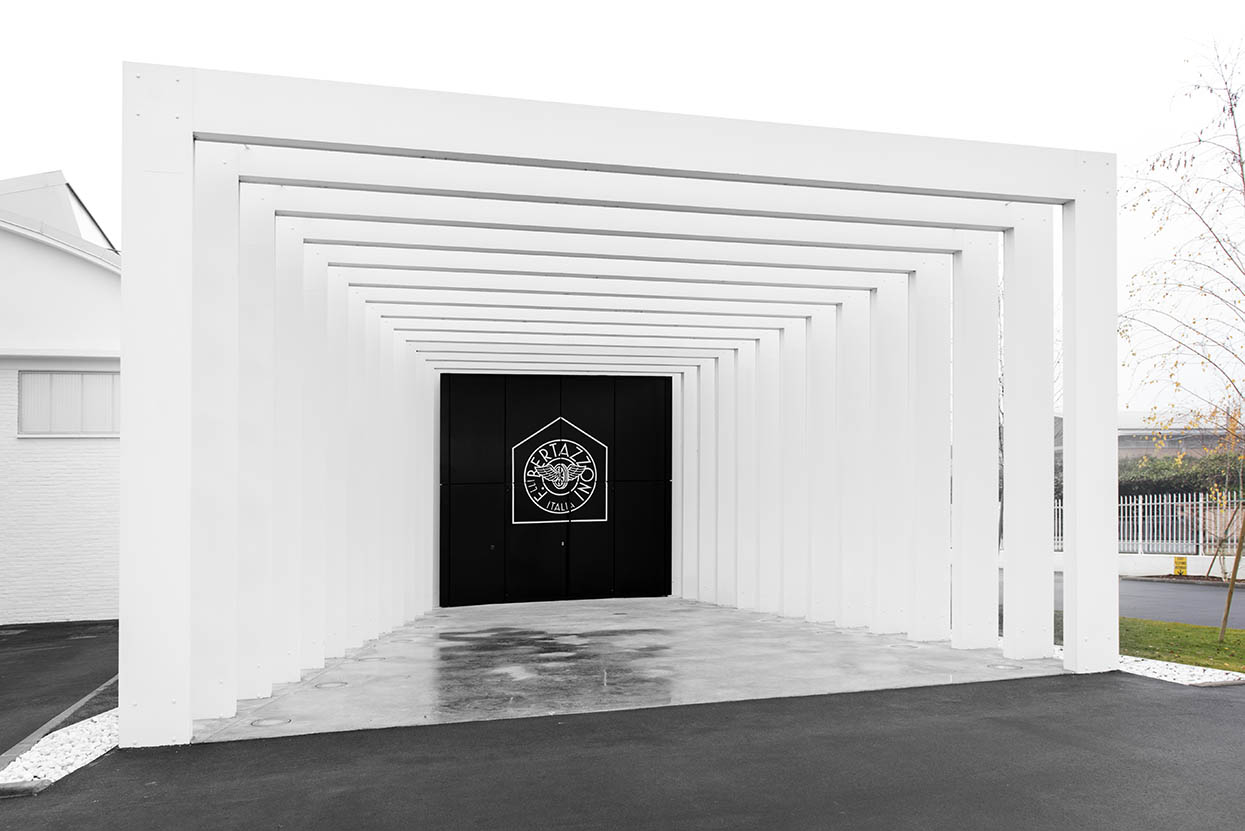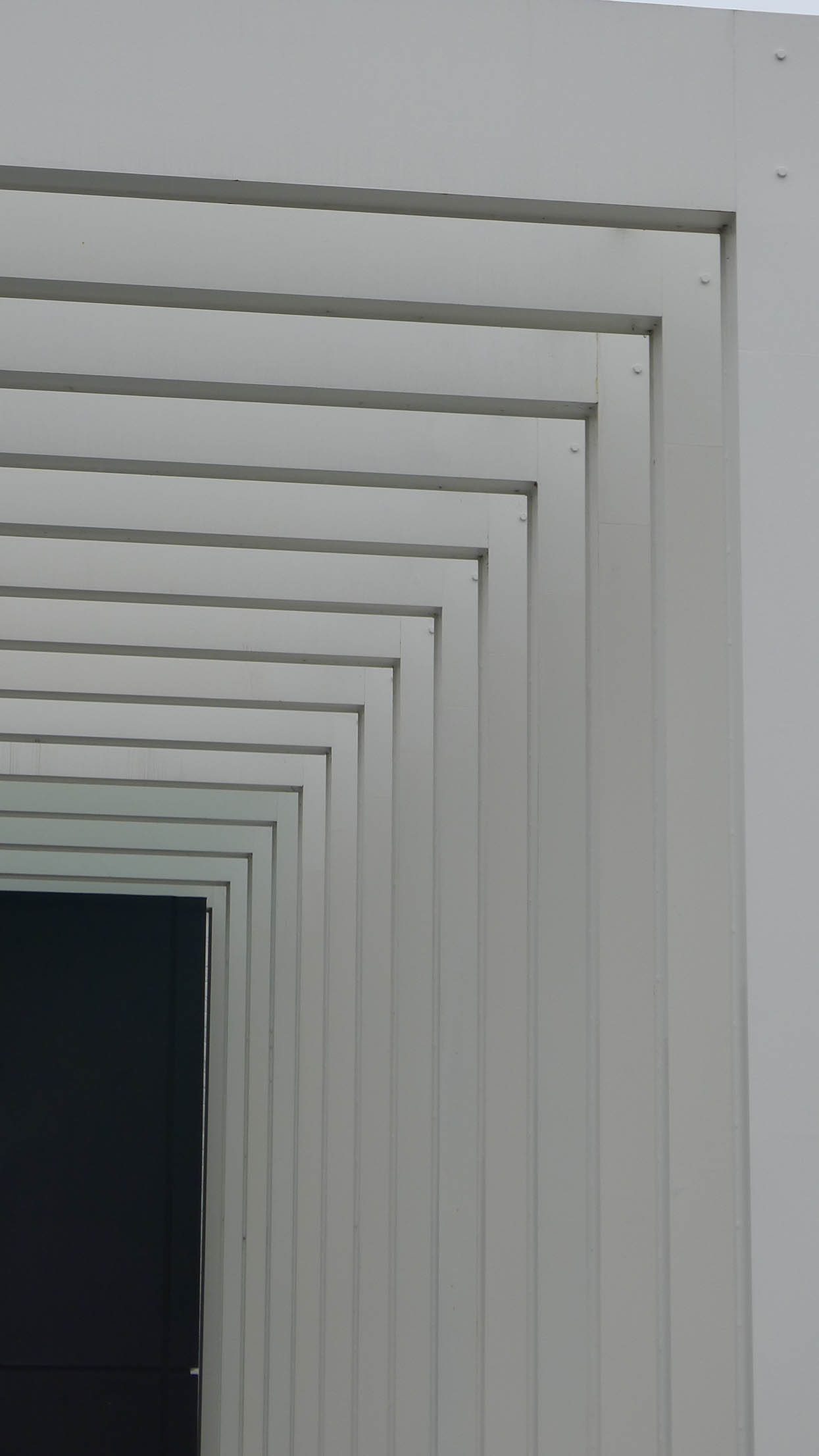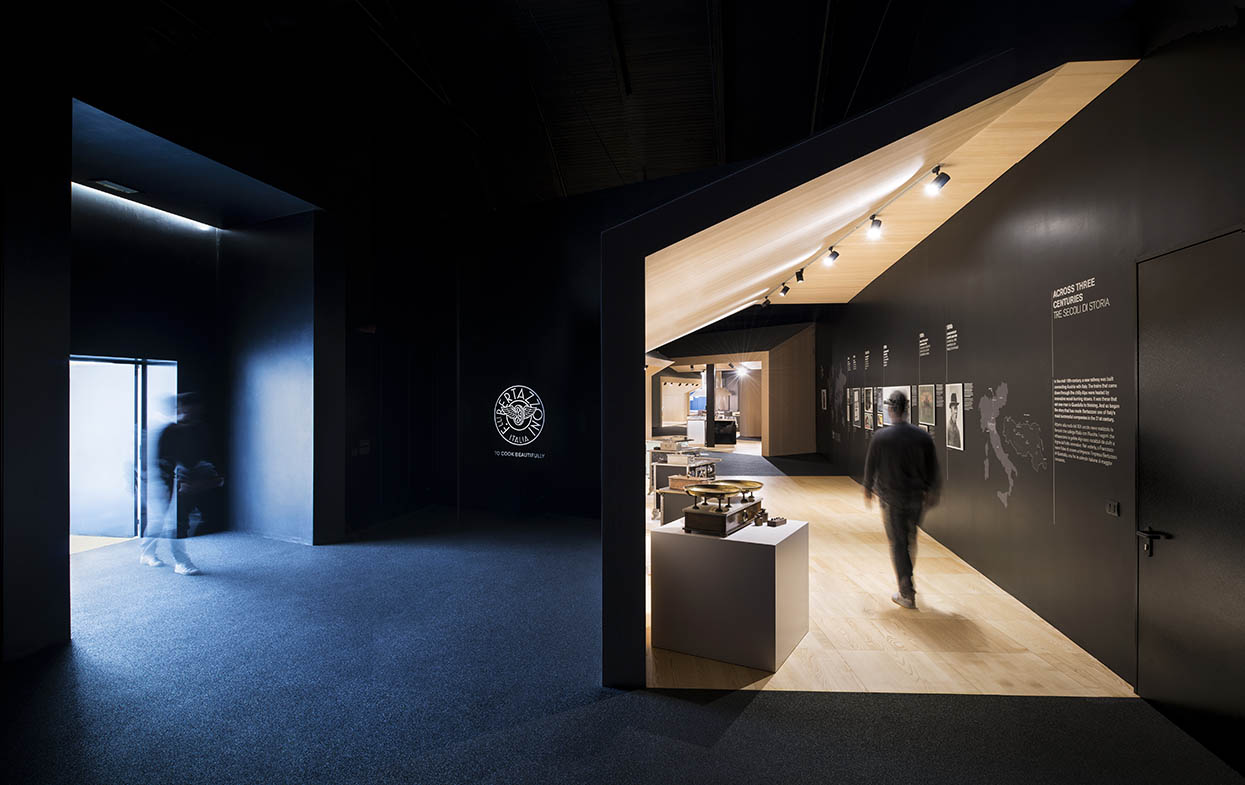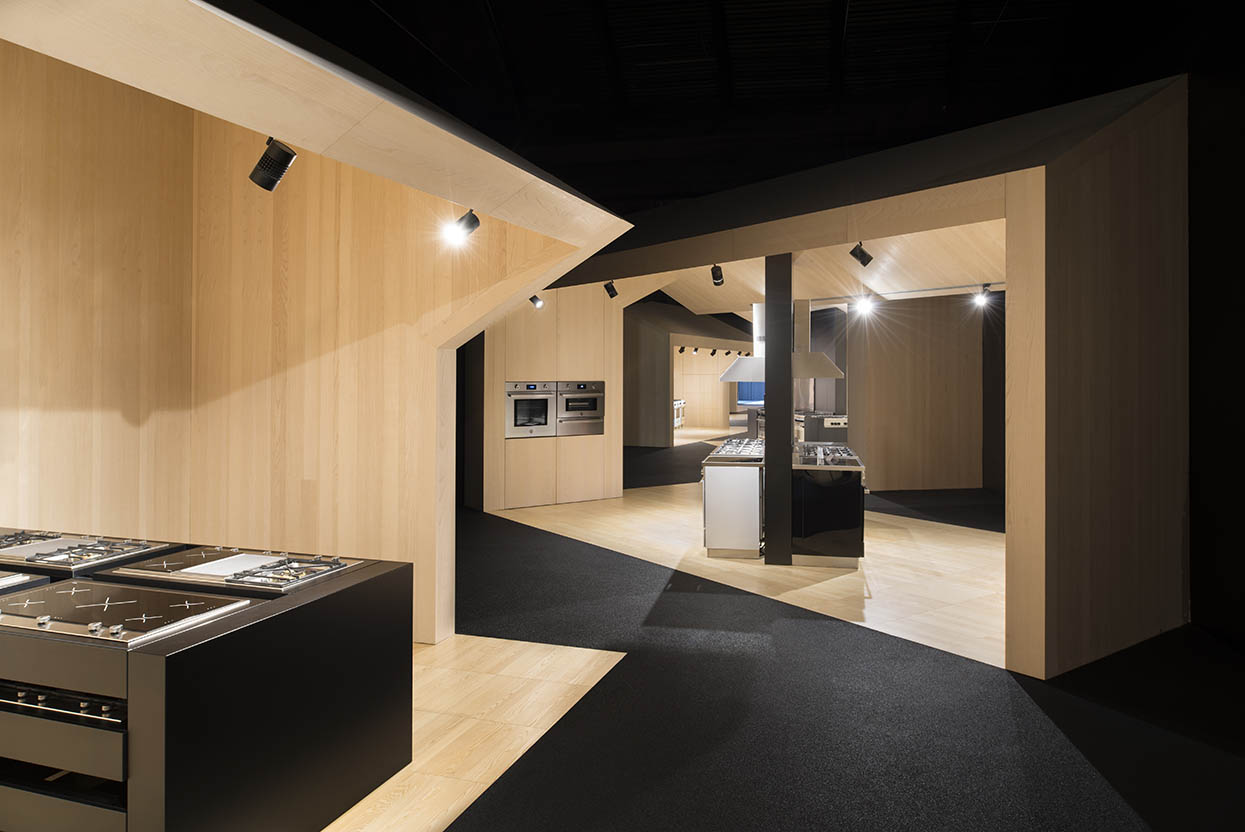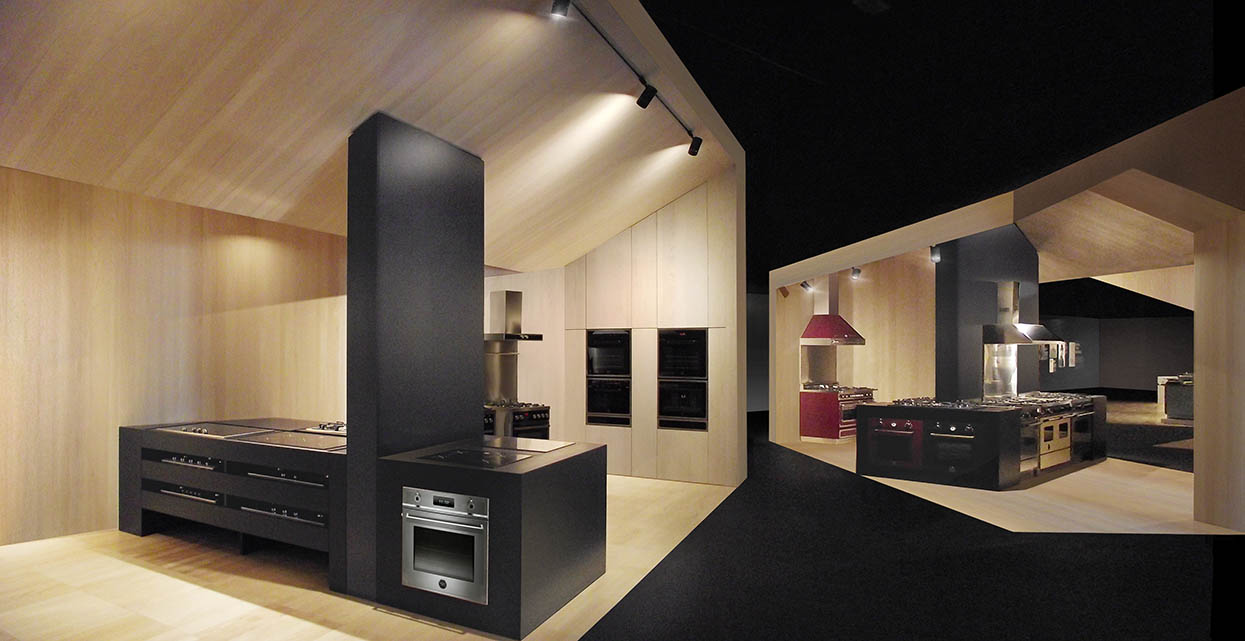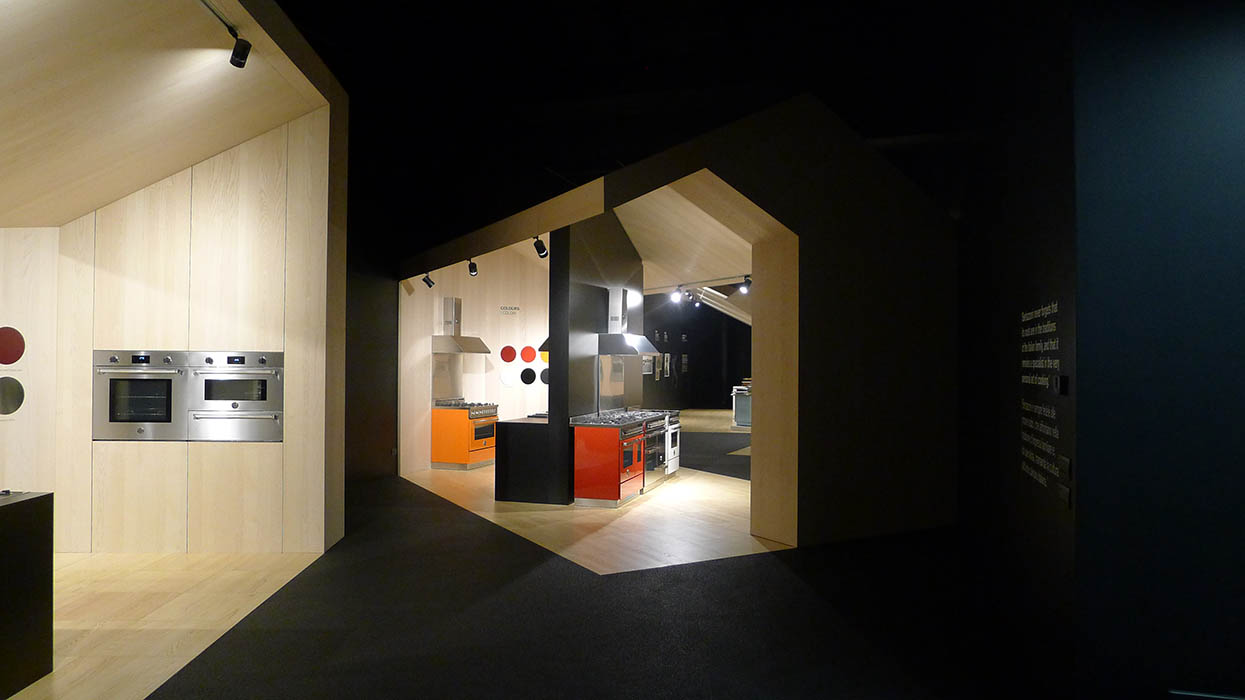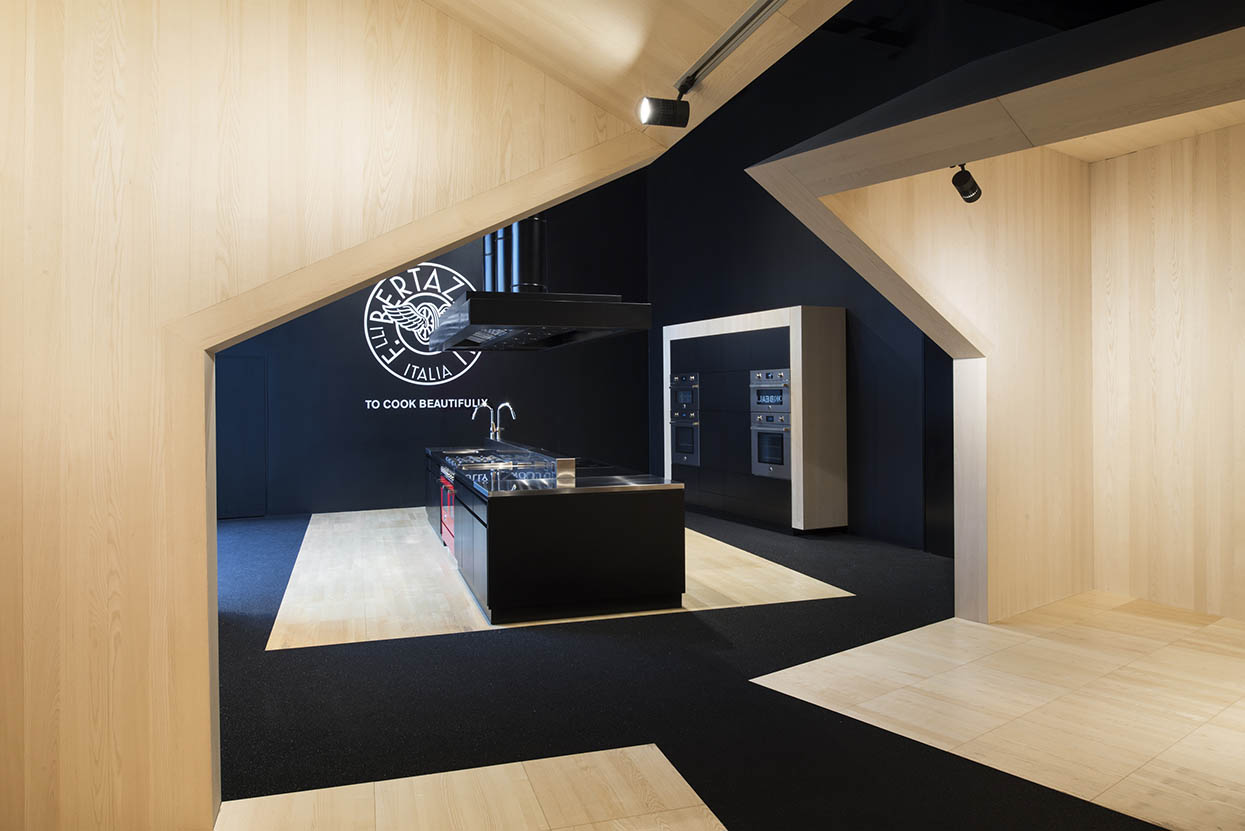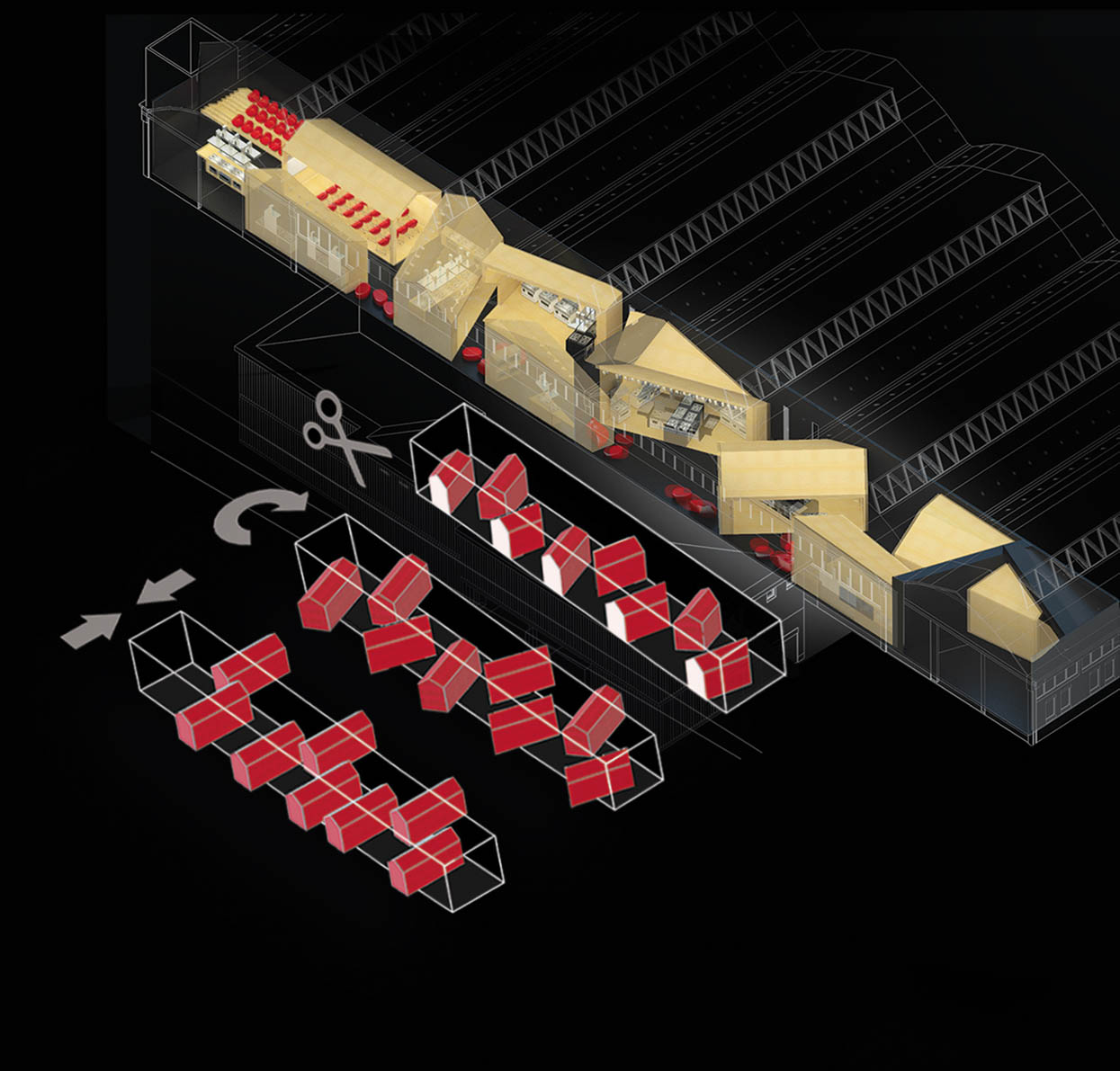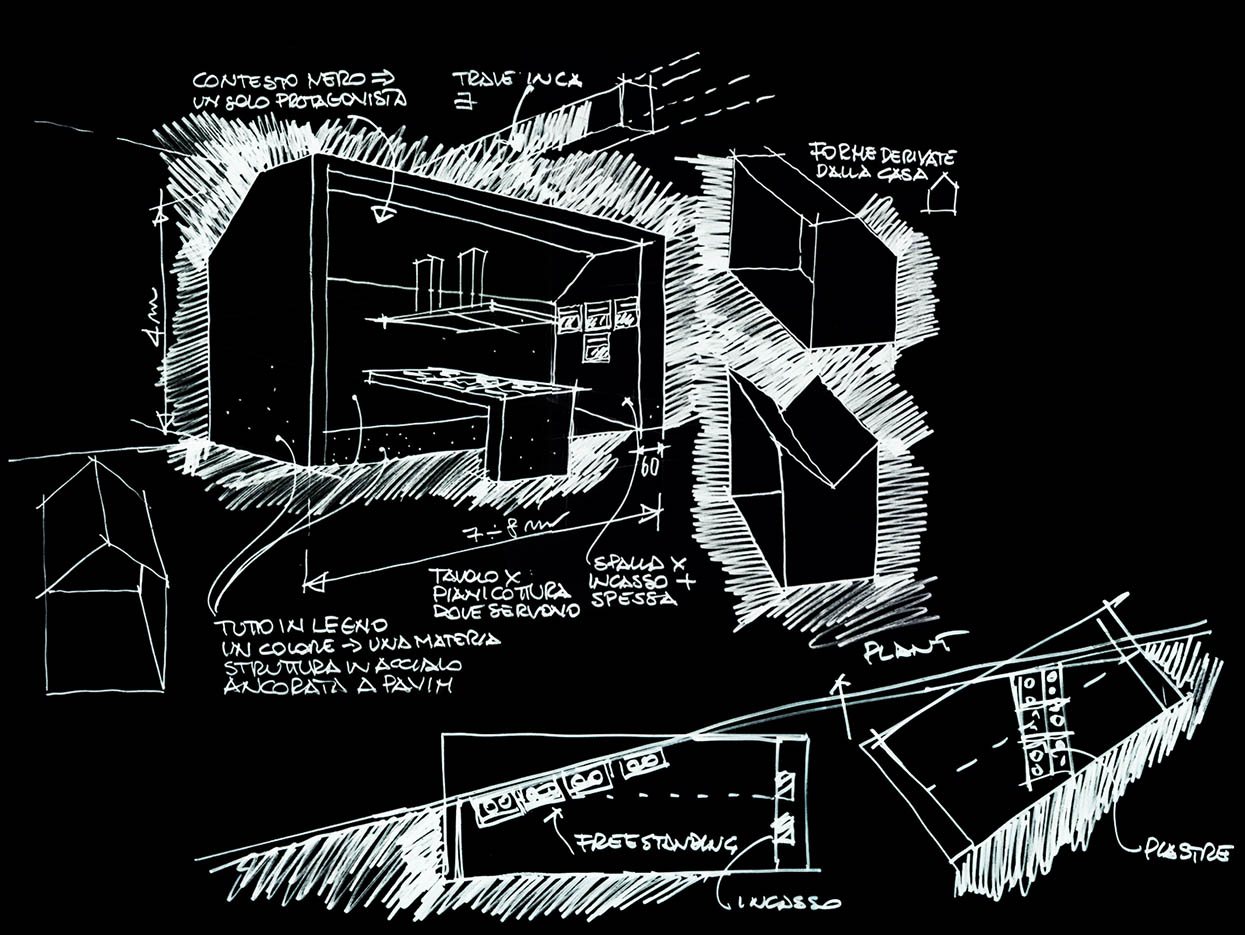 SHOWROOM – BERTAZZONI
2014/2015 – Guastalla
Il progetto per l'azienda Bertazzoni, leader mondiale nella produzione di cucine di alta qualità, è un tipico esempio della capacità di Carmadesign di trasformare semplici location in strumenti commerciali dalla forte immagine.
Partendo dal fatto che le persone amano visitare i luoghi dove nascono i prodotti, l'architetto Carlo Malerba e il suo Team hanno proposto un nuovo layout, ricavato dallo spazio esistente, per lo showroom unito alla palazzina uffici, anch'essa completamente ristrutturata.
L'idea della scenografia dello showroom focalizza l'attenzione sulla "forma iconica della casa", o meglio su tante case in legno, tante quante sono le linee di prodotti collocate in un'area totalmente nera. Le diverse forme e angolazioni delle case creano un percorso dinamico, da scoprire casa dopo casa, o meglio ancora: prodotto dopo prodotto, ognuno con la propria privacy.
Il progetto grafico è stato realizzato da Pentagram London.
The project for the Bertazzoni Company, worldwide leader in high quality kitchens production, is a typical example of the Carmadesign skills in transforming simple location in commercial tools with a strong image.
Starting from the fact that people like visiting places where products are originated, the architect Carlo Malerba and his Team has proposed a new layout, obtained from the existing space for the showroom, joined with the office building, completely restructured.
The idea of the showroom scenic design focus the attention on the "iconic house shape", or better on many wood house, as many as are the ranges products placed in a totally black area. The different shapes and grade of the houses create a dynamic way, something to be discovered house after house, or even better: product after product, each with its own privacy.
The graphic project has been done from Pentagram London.