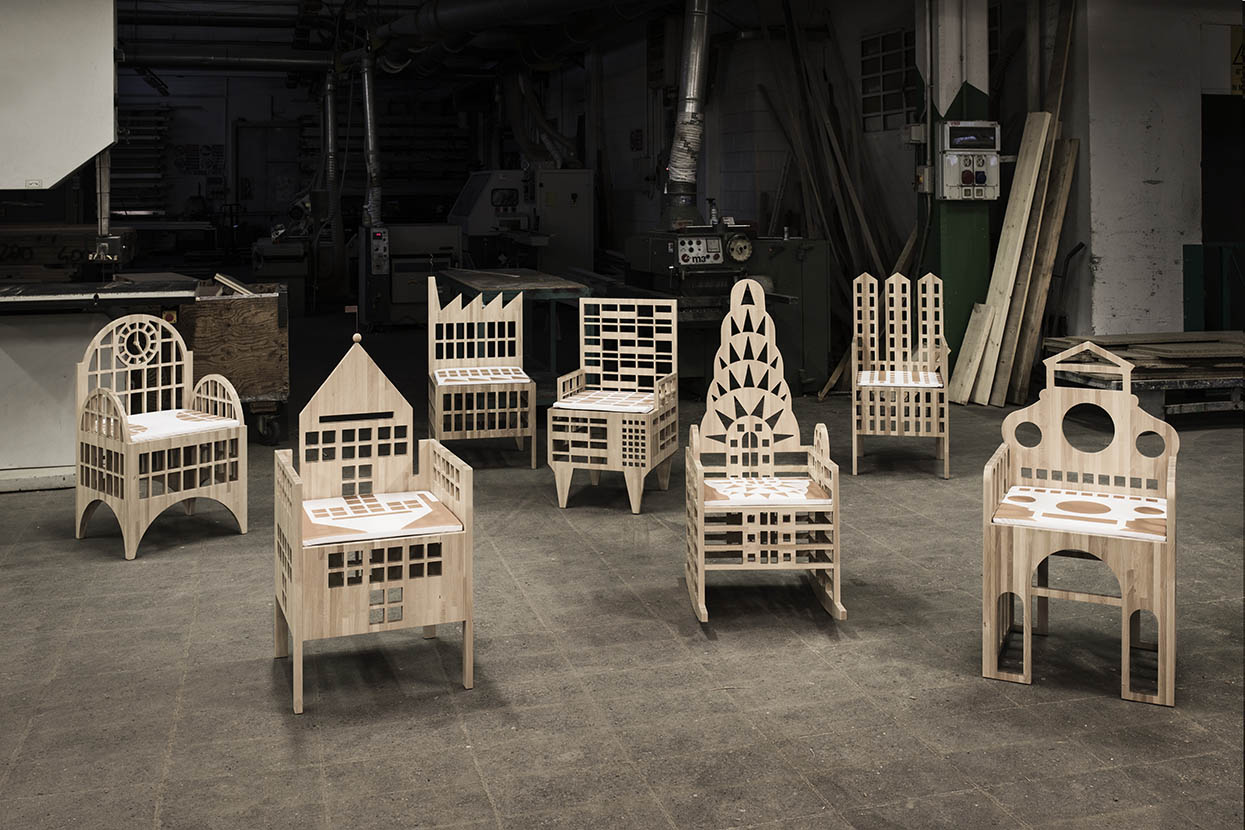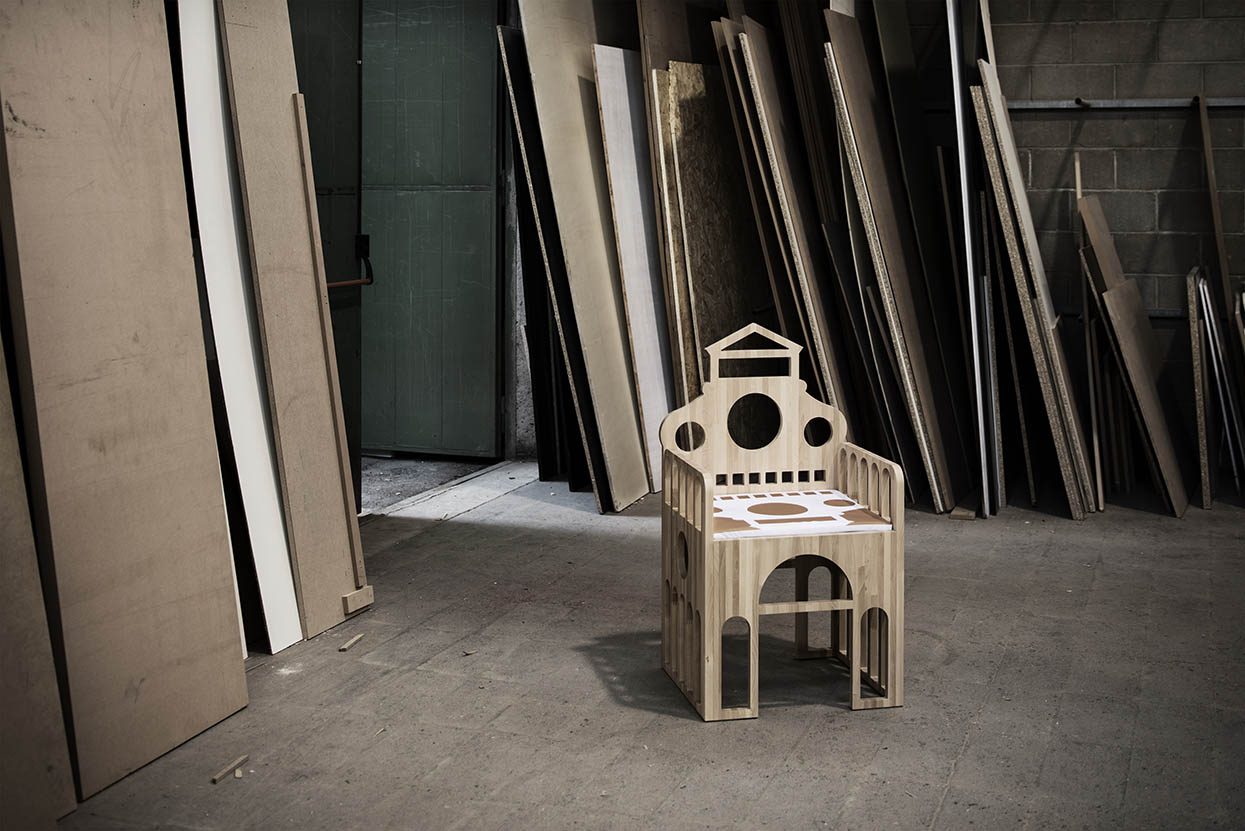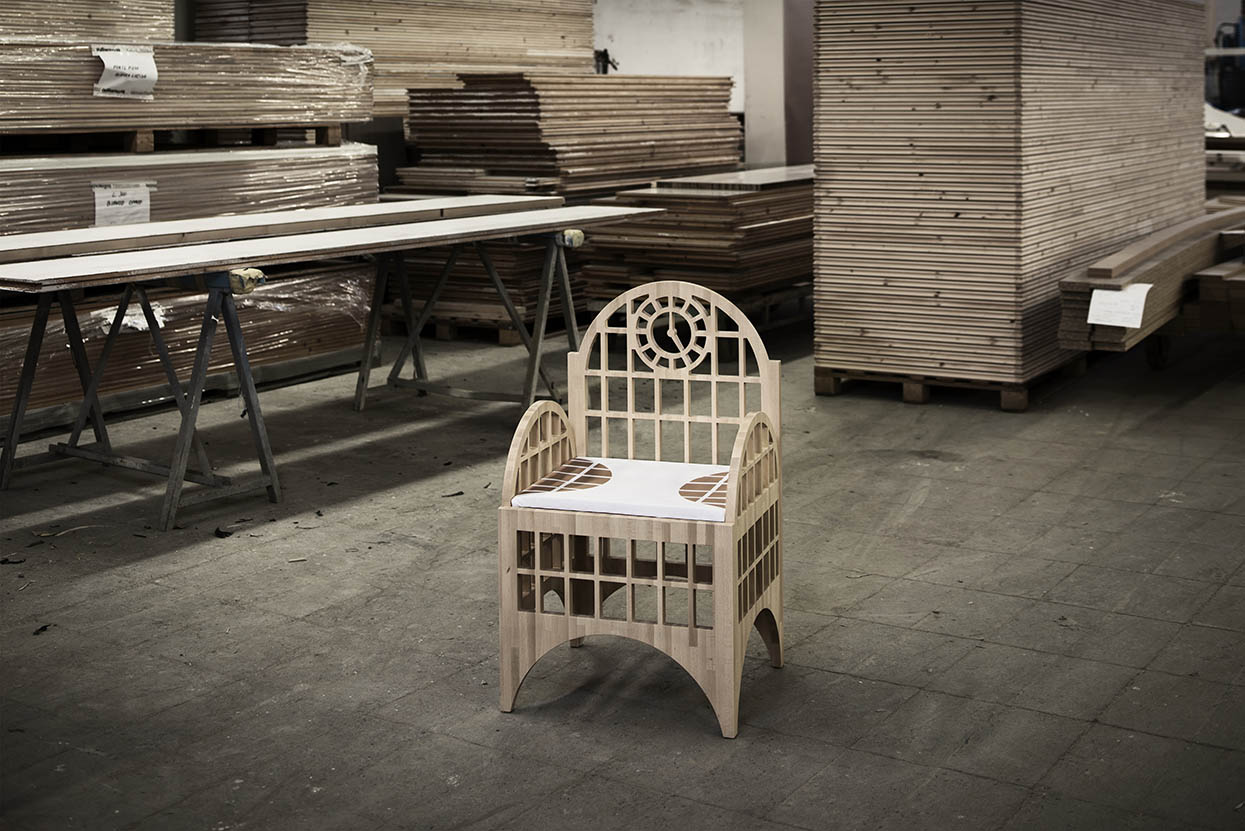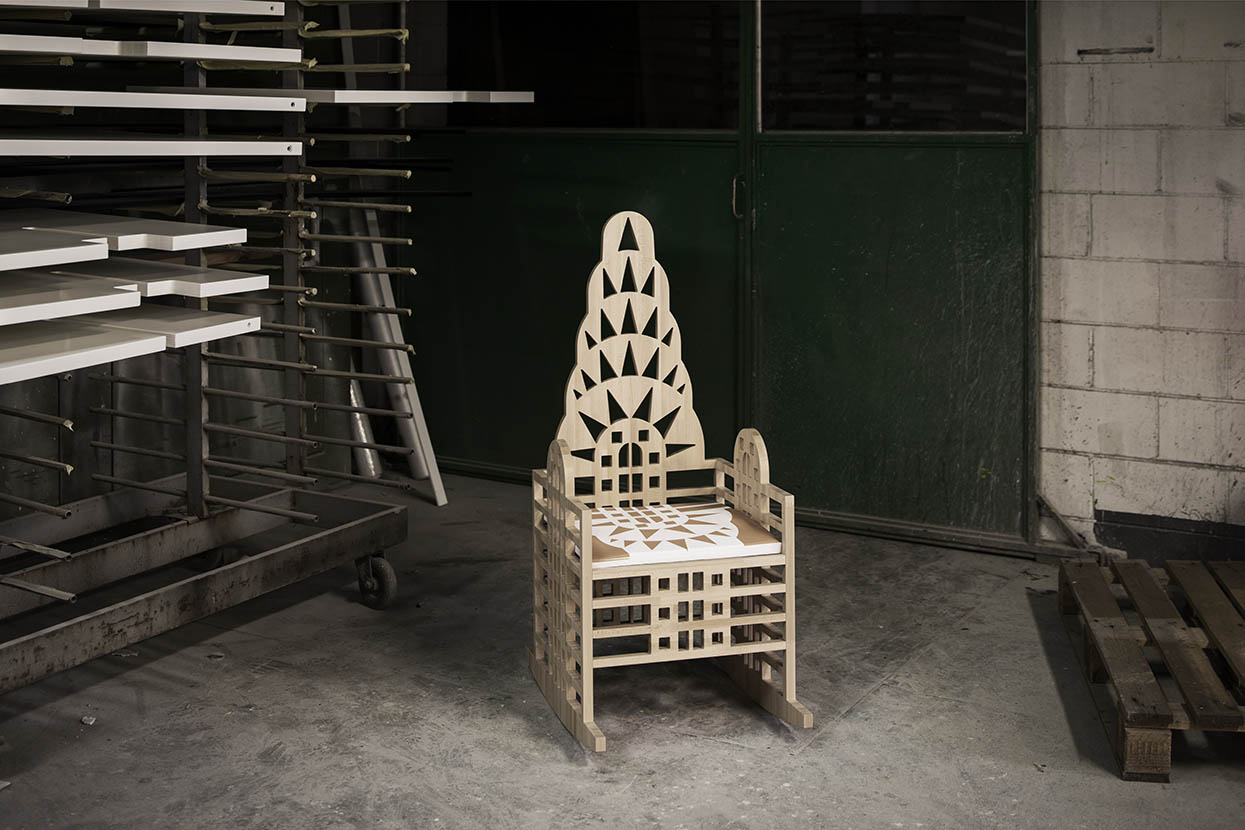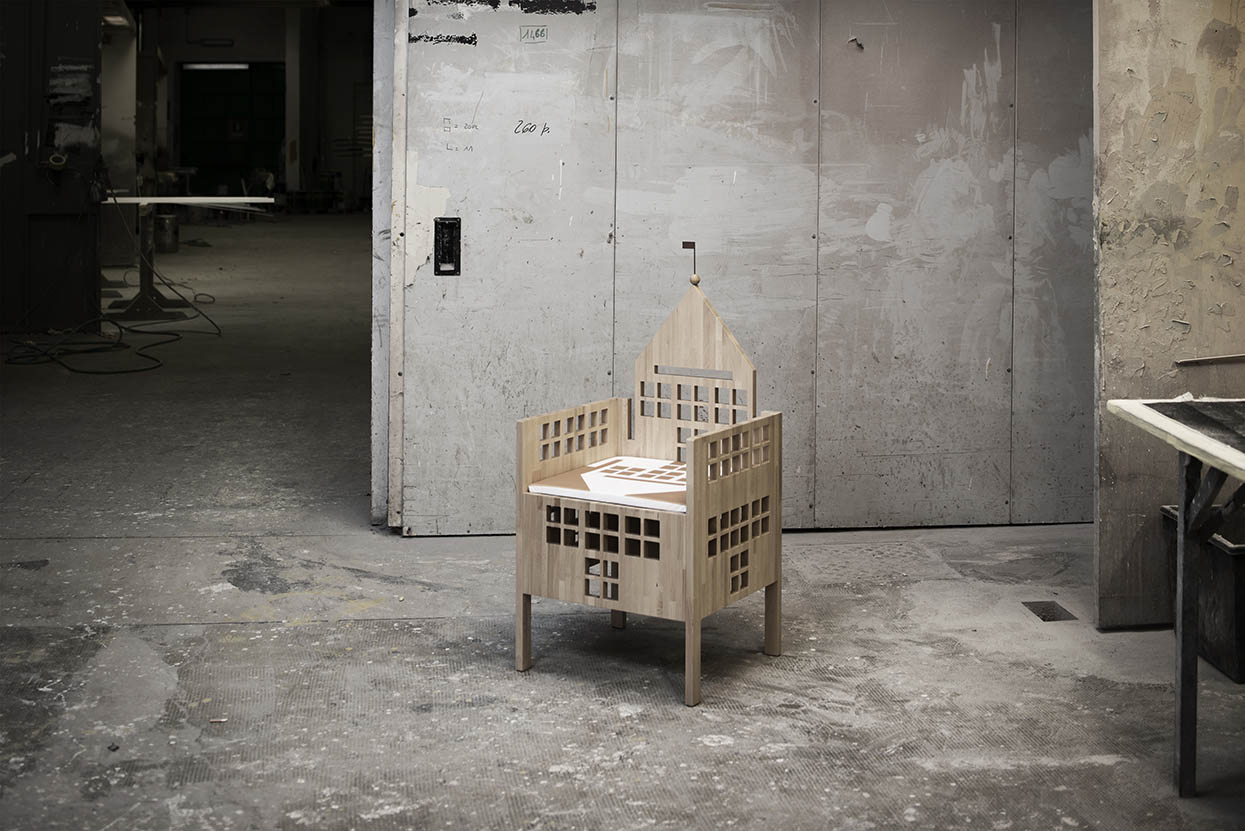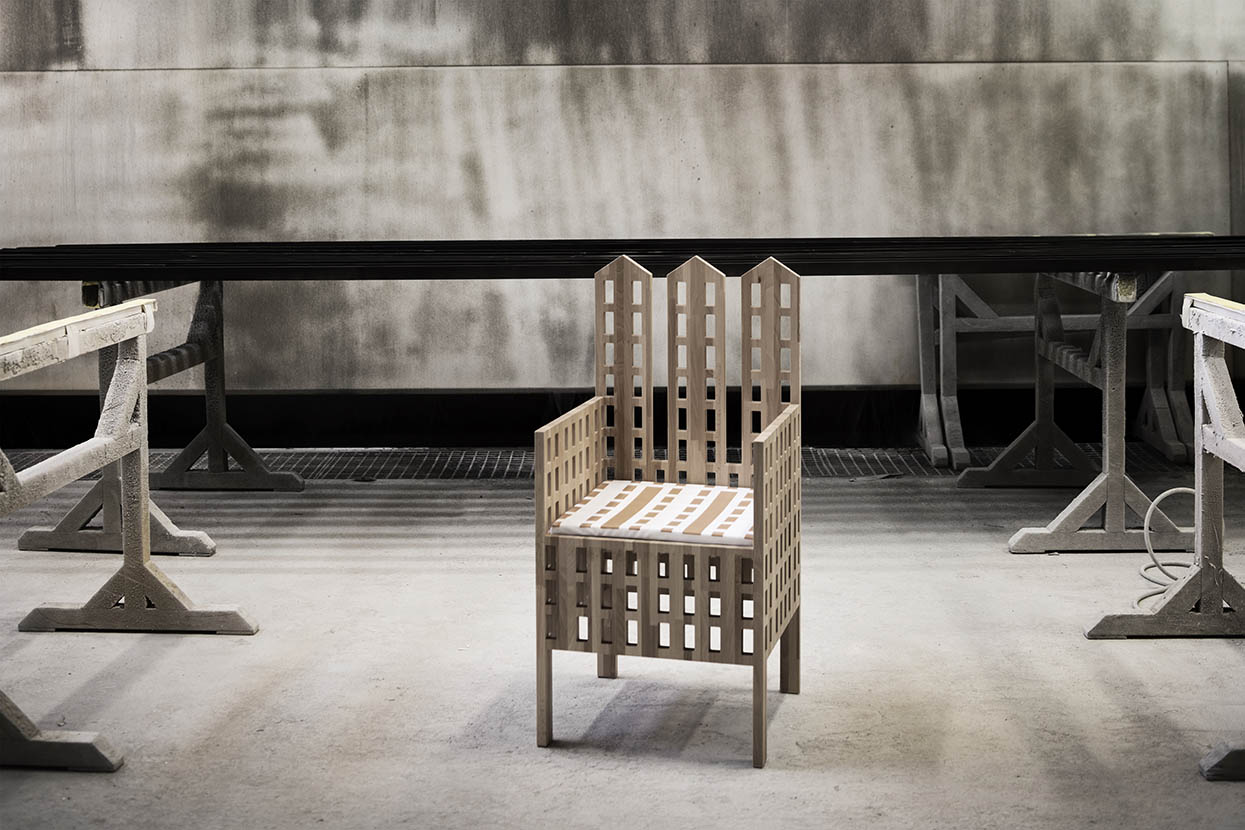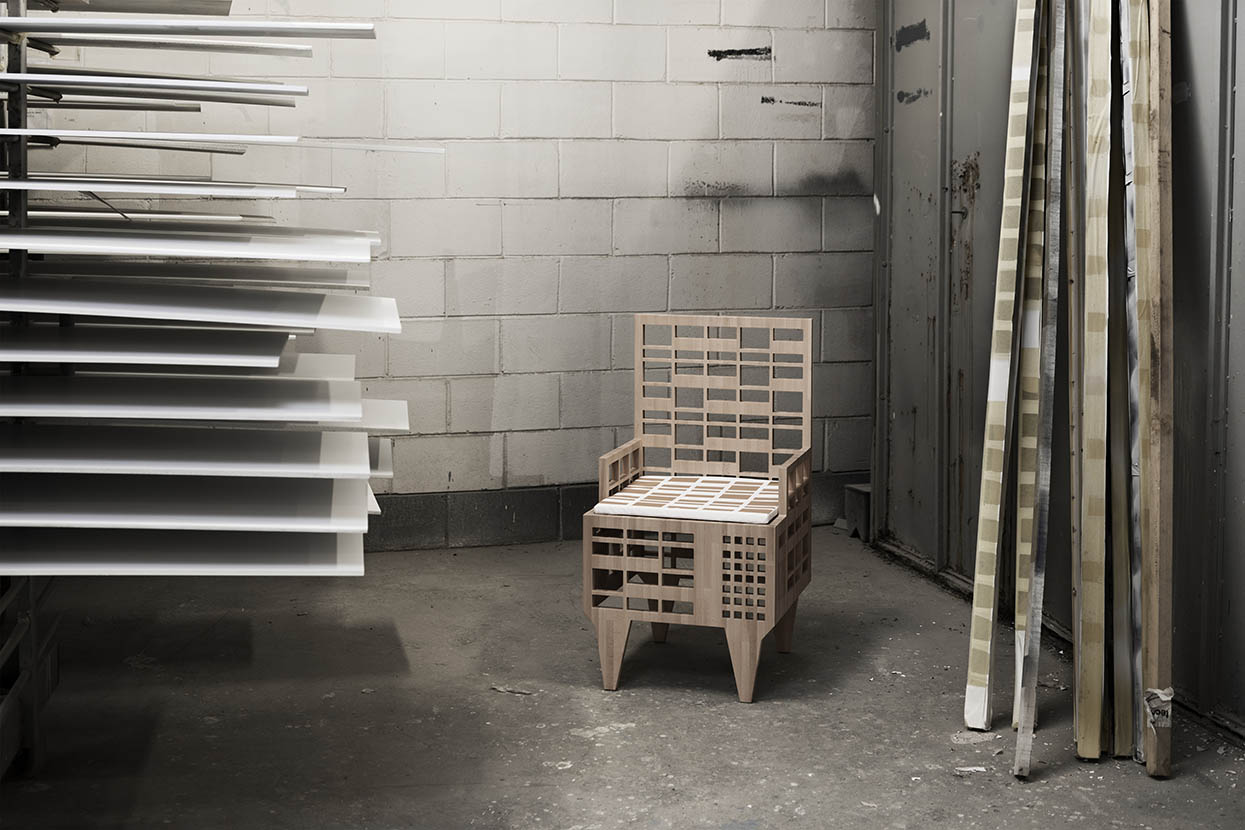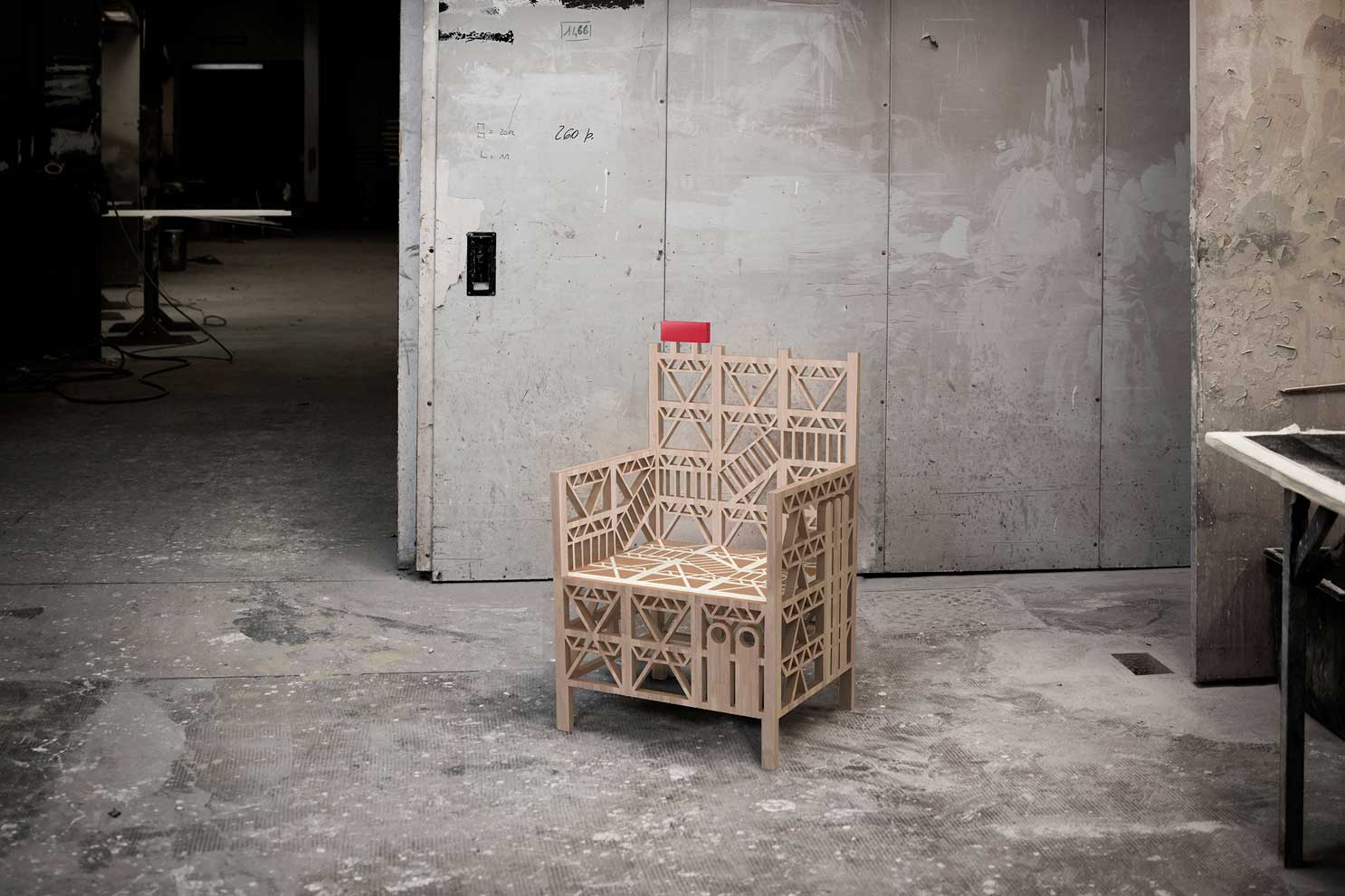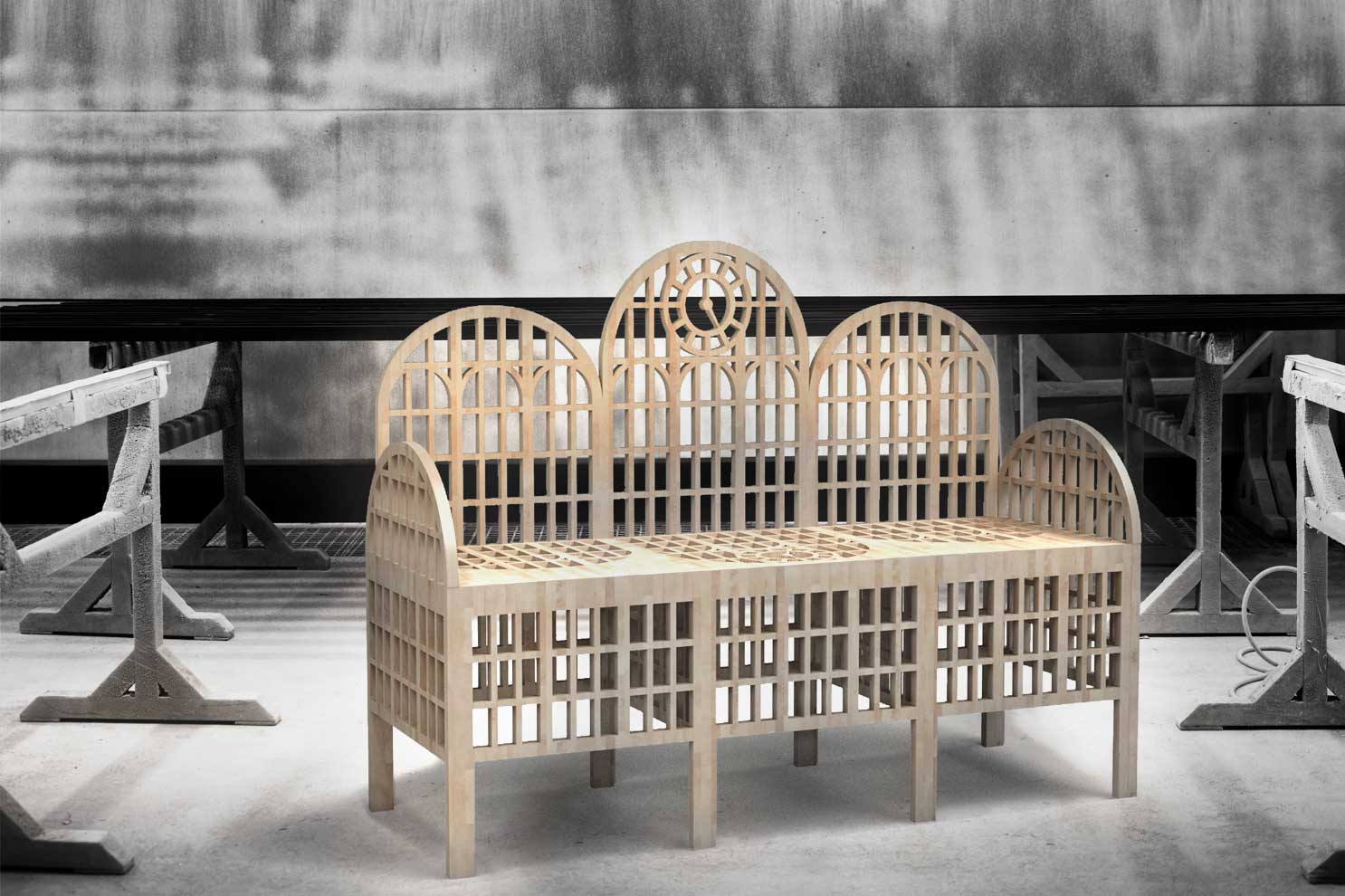 VILLAGE CHAIRS – END LESS PROJECT
    The Chairs collection inspired by archetypes present in the collective perception, aims to provide a key to understanding the reality and the social context in which we live, highlighting the existing profound connection between utopia and reality, between the form and sign.
The desire architect Carlo Malerba is to highlight the dichotomy, structural and poetry, which characterizes the experience of the design, which, in relation to which the functional approach technical society today seems to cater mainly, is reinterpreted in optical poetic, in a story that might surround us and encourage us in our daily lives.
In this concept, the collection "Village Chairs" is an emotional synthesis of basic factors which took random combinations or establish complex visual relationships, diverse and never dull.
Each chair "tells" a story related to architecture; which is part of the collective memory, creating an opening words that tends to engage an argument cultural dialogue in our homes.
    La Collezione di sedie ispirate da archetipi presenti nella percezione collettiva, vuole fornire una chiave di lettura della realtà e del contesto sociale in cui viviamo, evidenziandone il nesso profondo esistente tra le utopie e la concreta realtà, fra la forma ed il segno.
La volontà dell'architetto Carlo Malerba è di mettere in luce la dicotomia, strutturale e poetica, che caratterizza l'esperienza del progettare, la quale, in relazione all'approccio tecnico funzionale a cui la società odierna sembra principalmente rivolgersi, viene reinterpretata in ottica poetica, in un racconto che possa circondarci e stimolarci nel nostro quotidiano.
In questo concetto, la collezione "Village Chairs" rappresenta una sintesi emozionale di fattori base i cui accostamenti voluti o casuali instaurano rapporti visivi complessi, diversificati e mai banali.
Ogni sedia "racconta" una storia legata ad un'architettura; che fa parte della memoria collettiva, creando un incipit che tende a innestare un'argomento culturale di dialogo nelle nostre case.