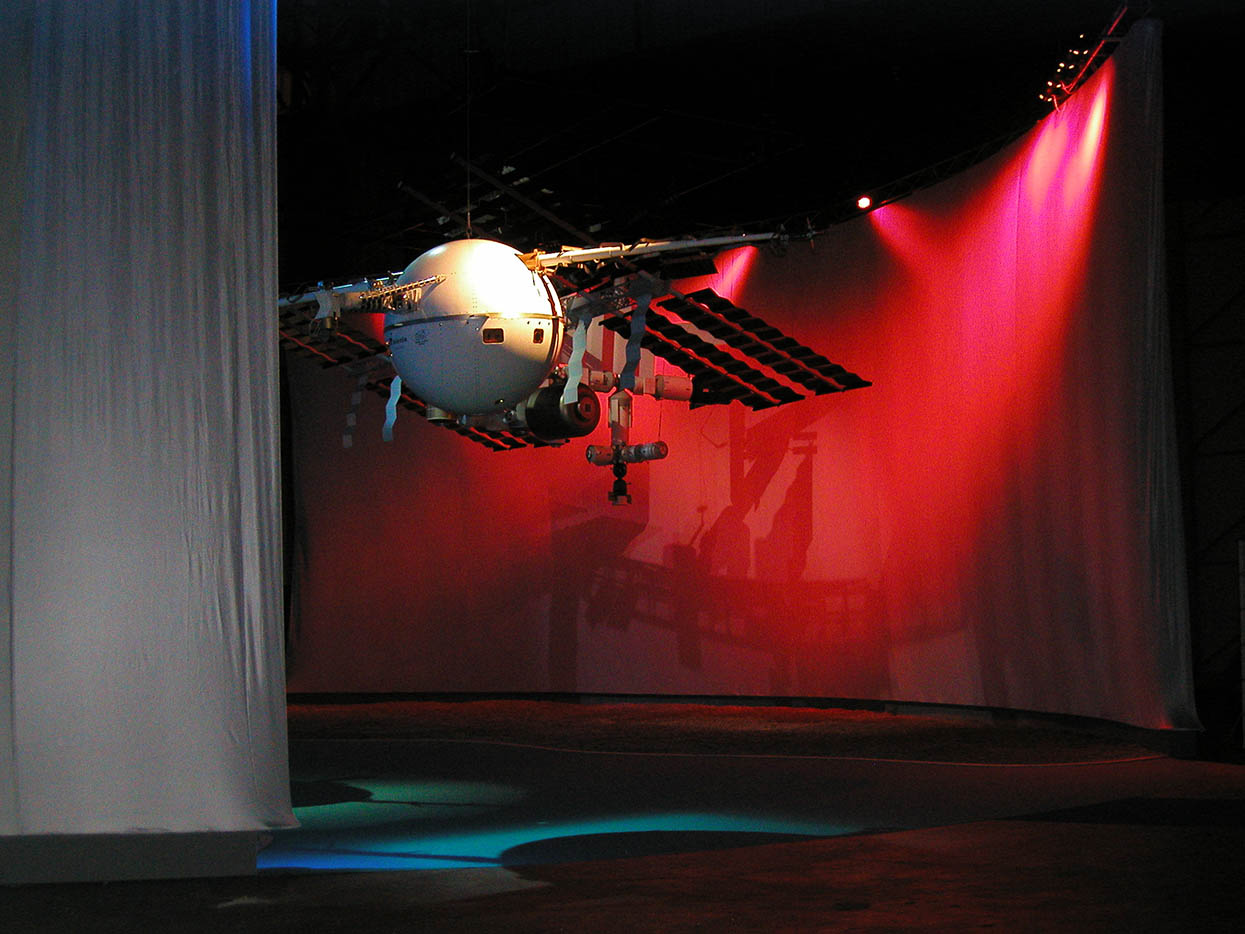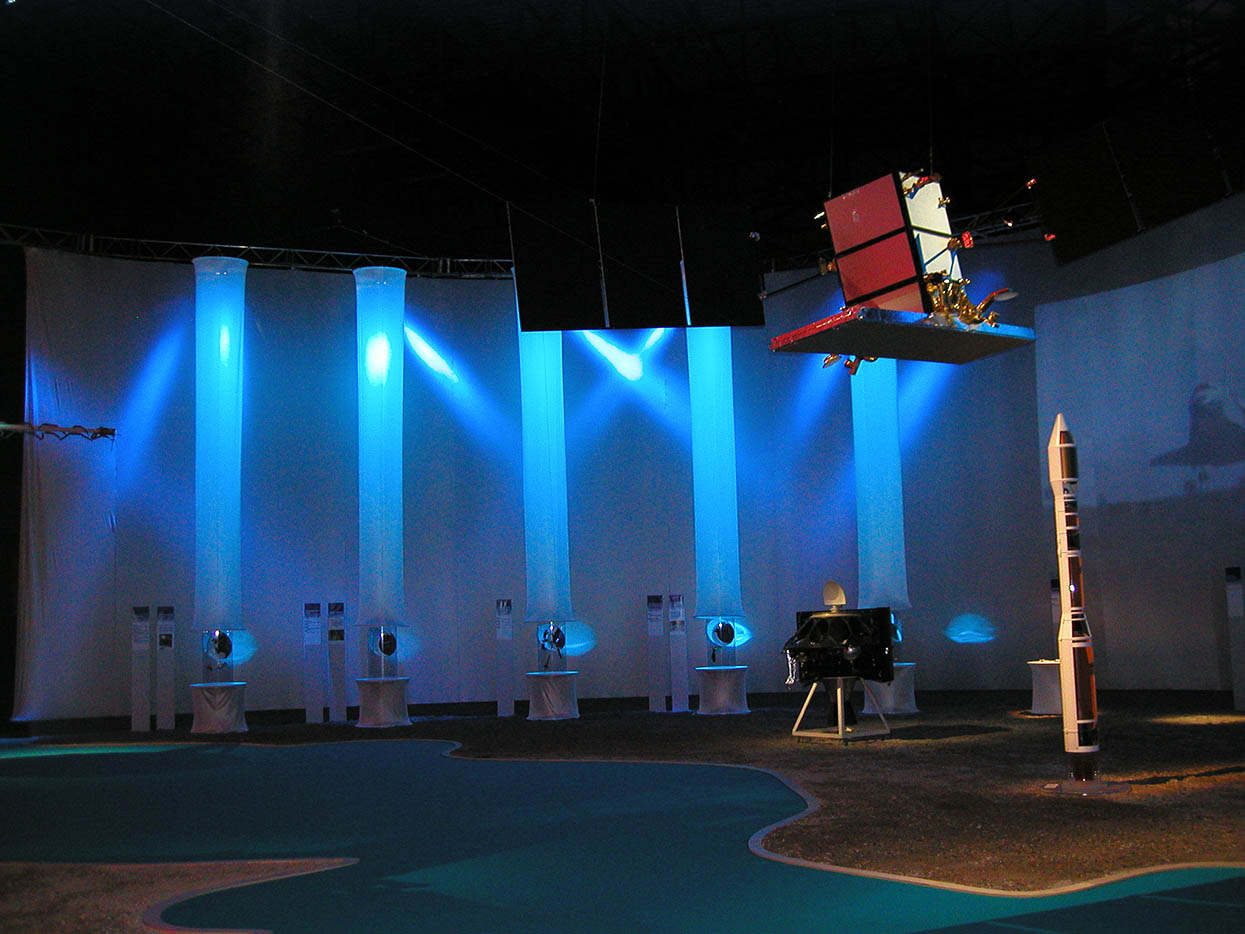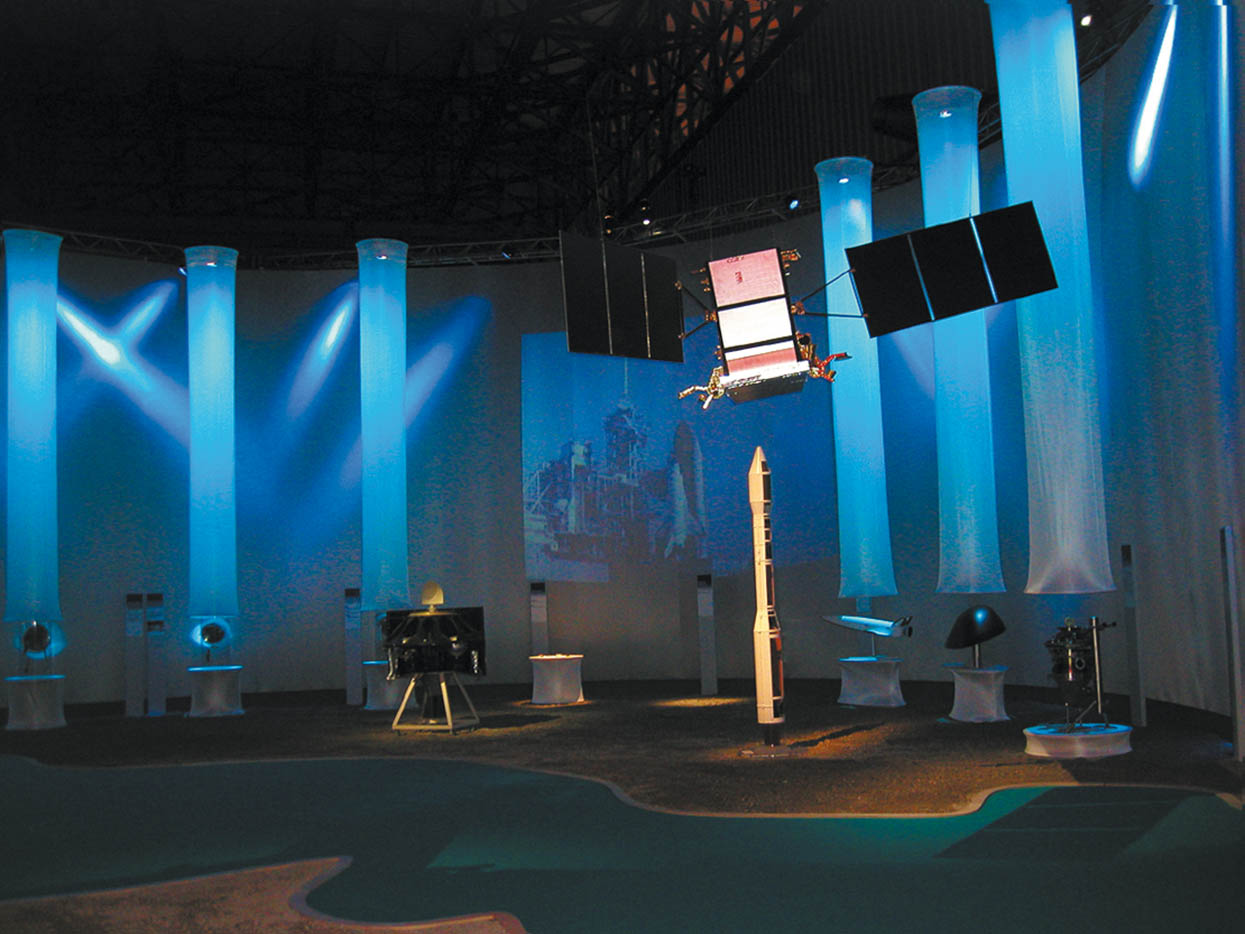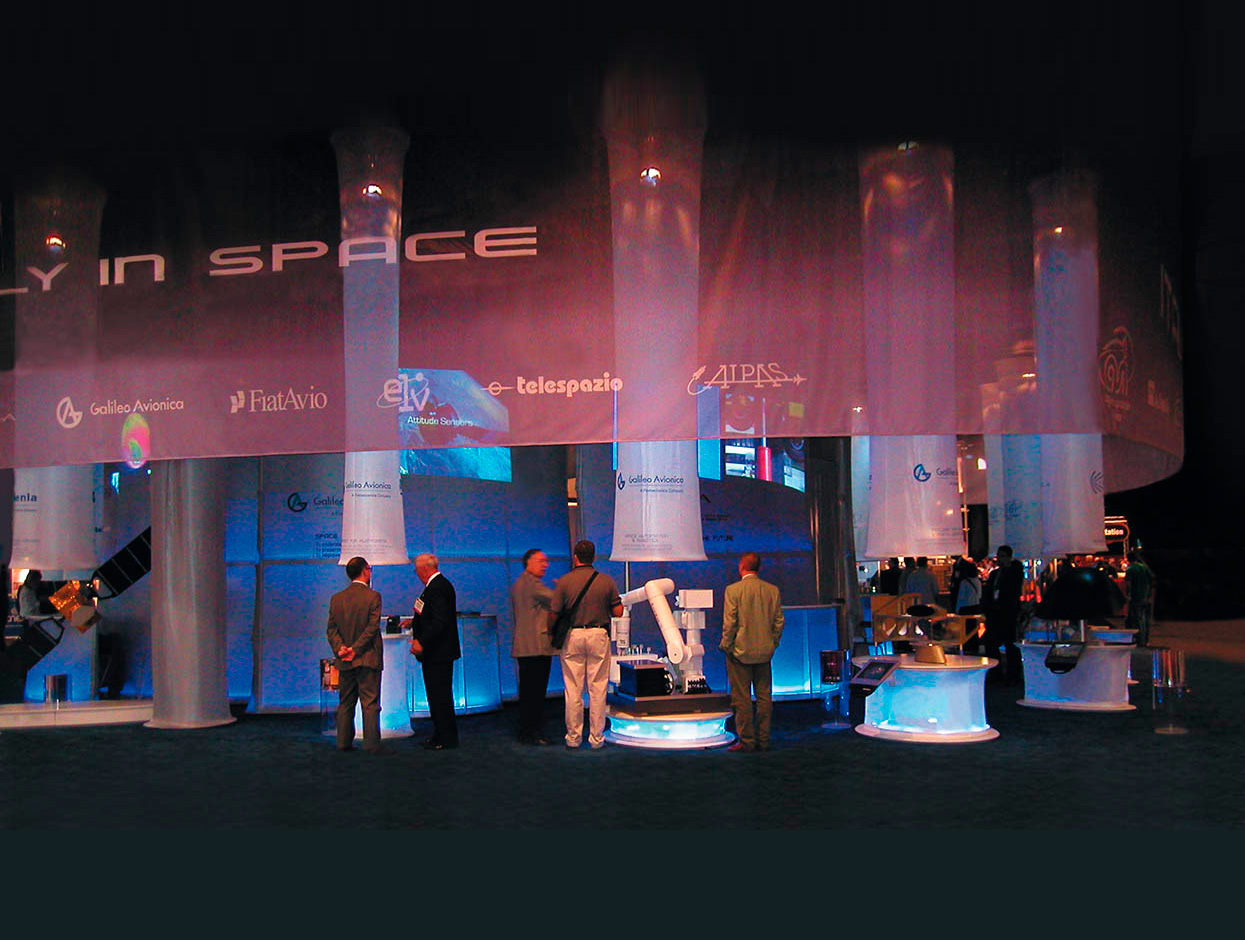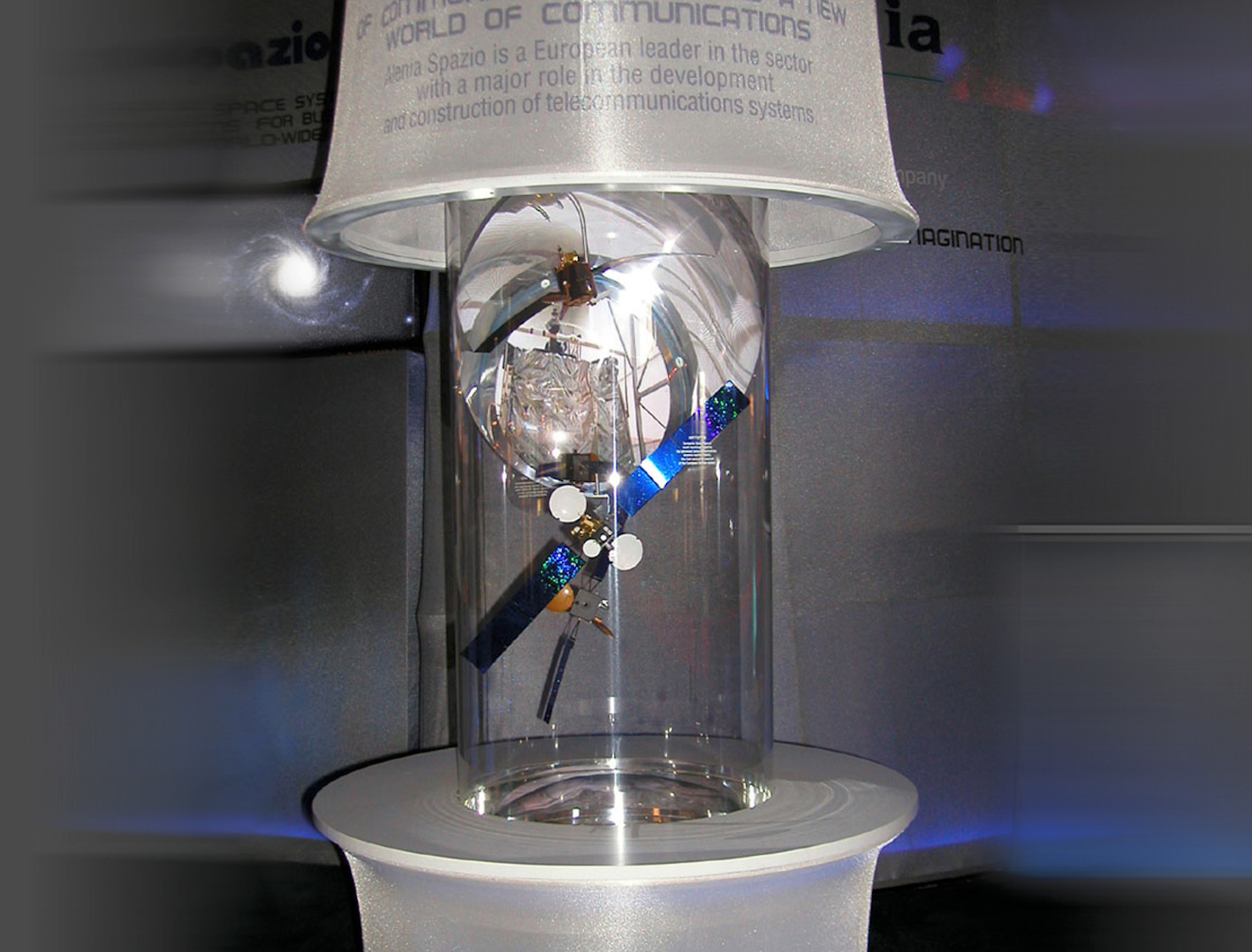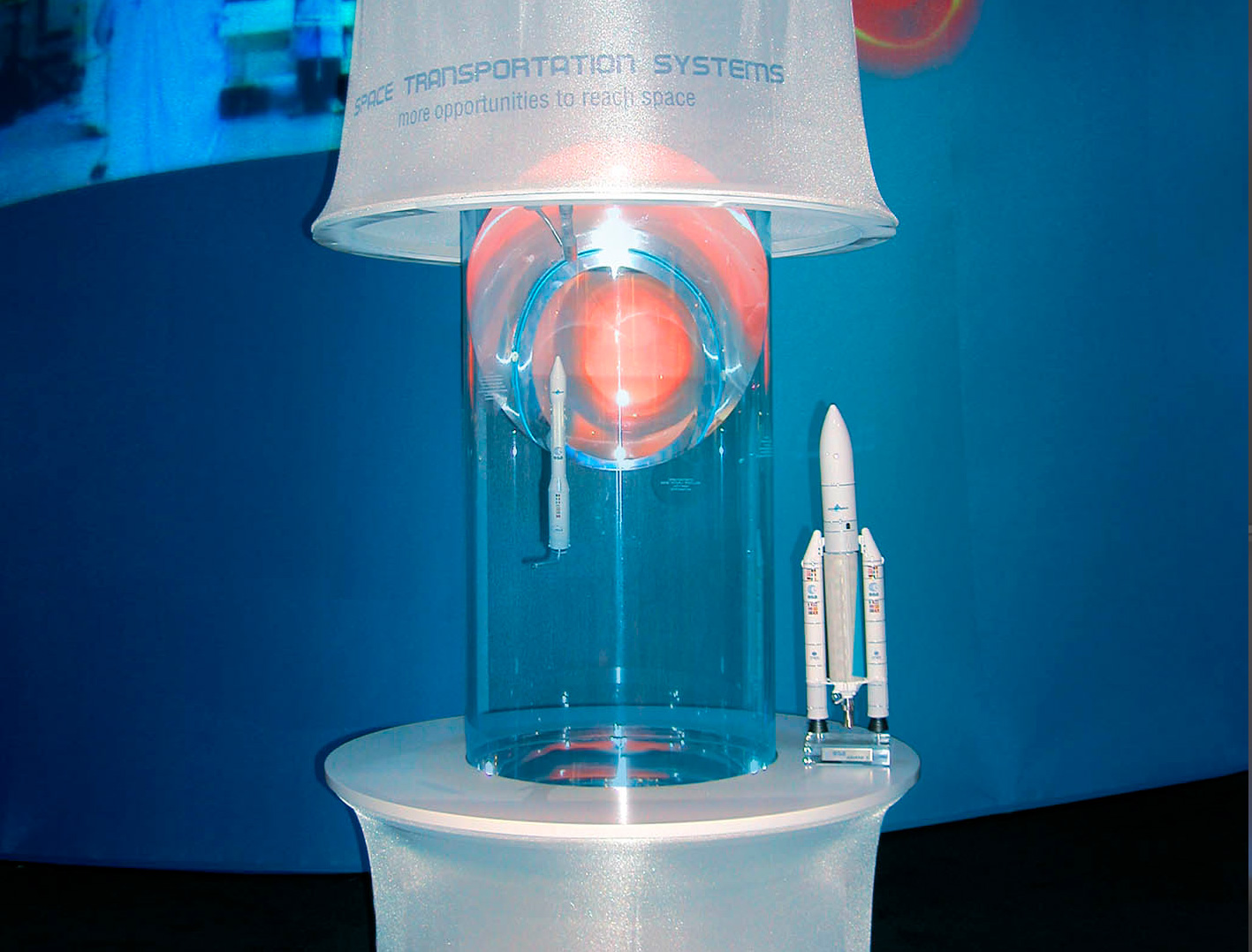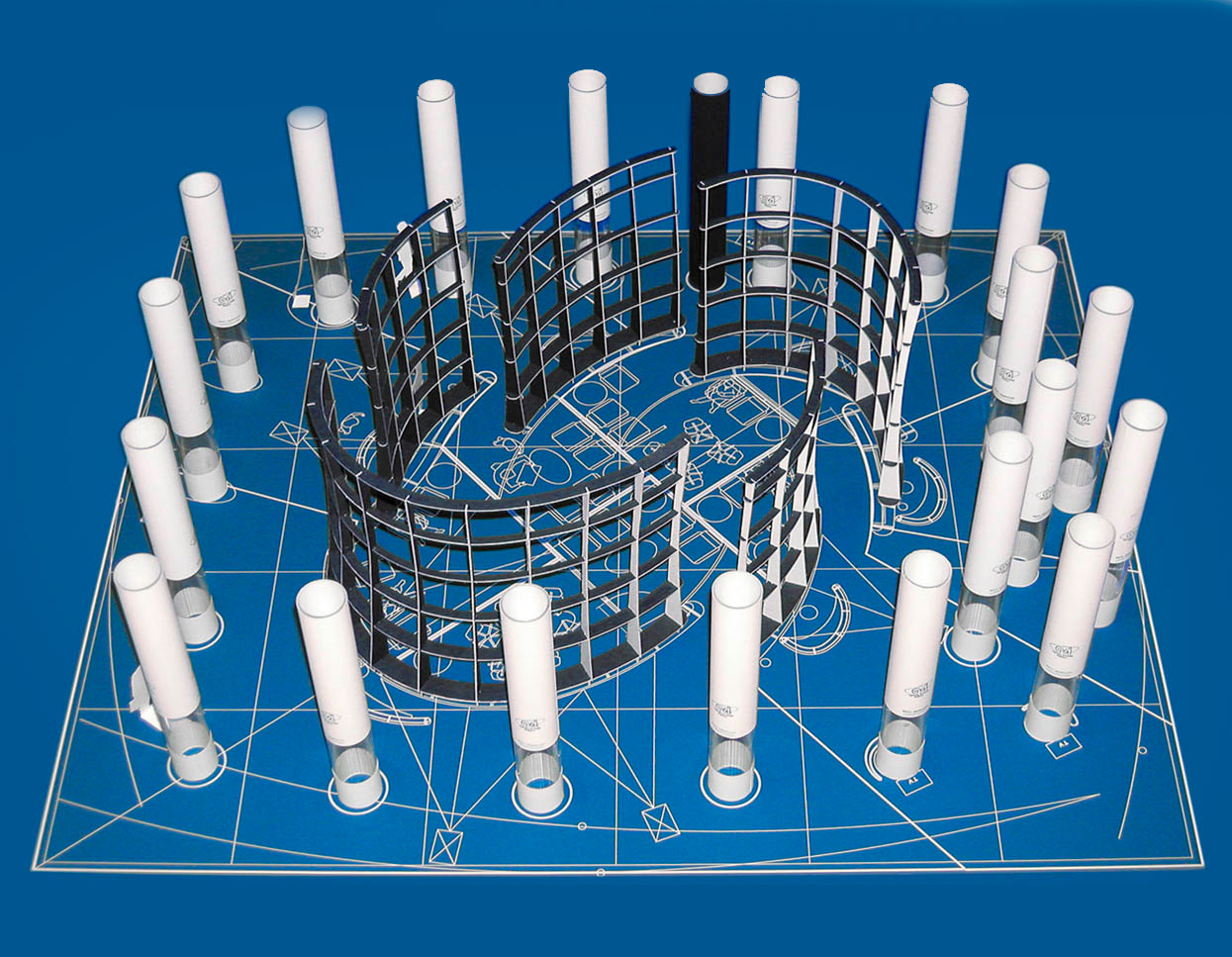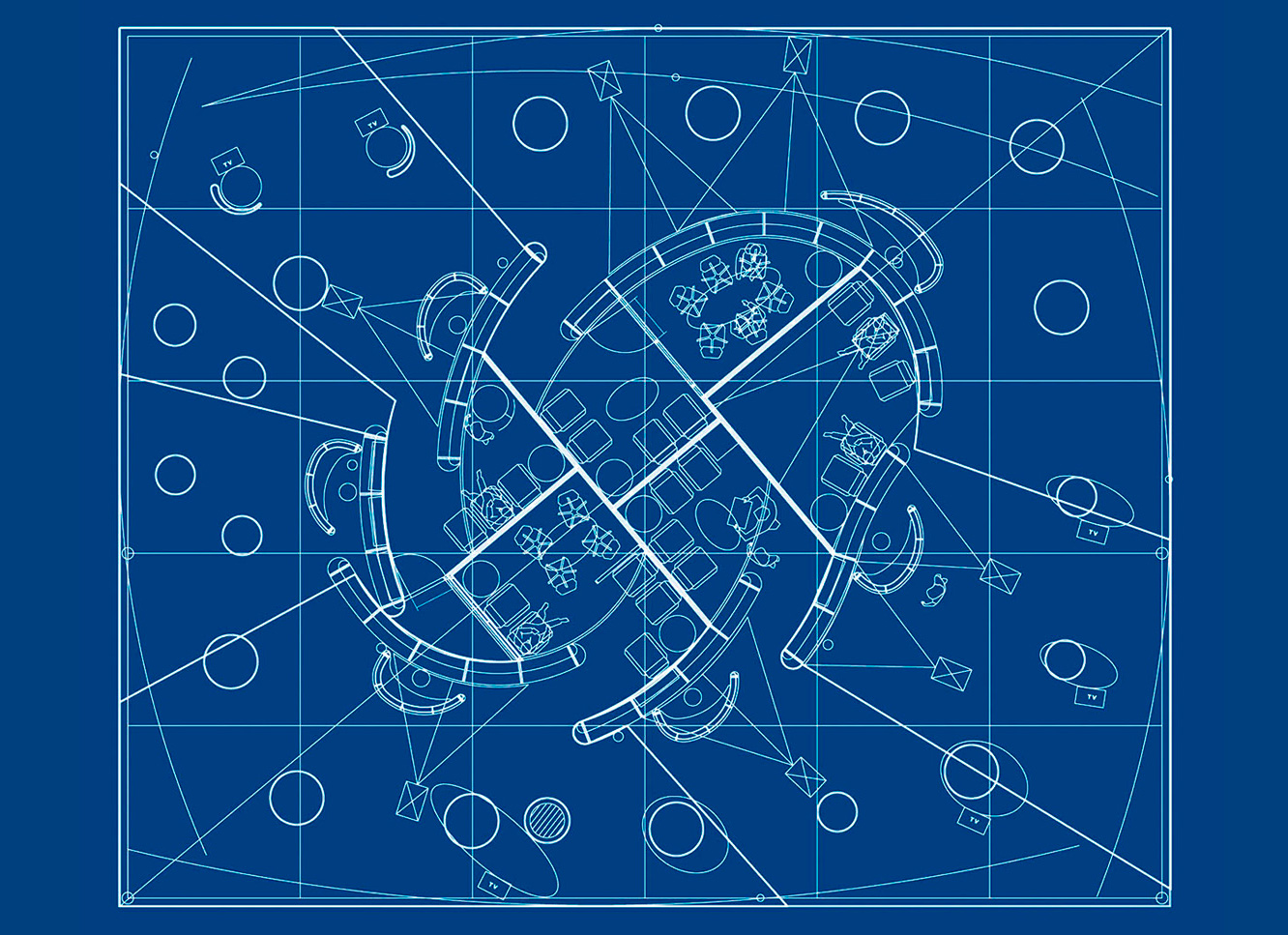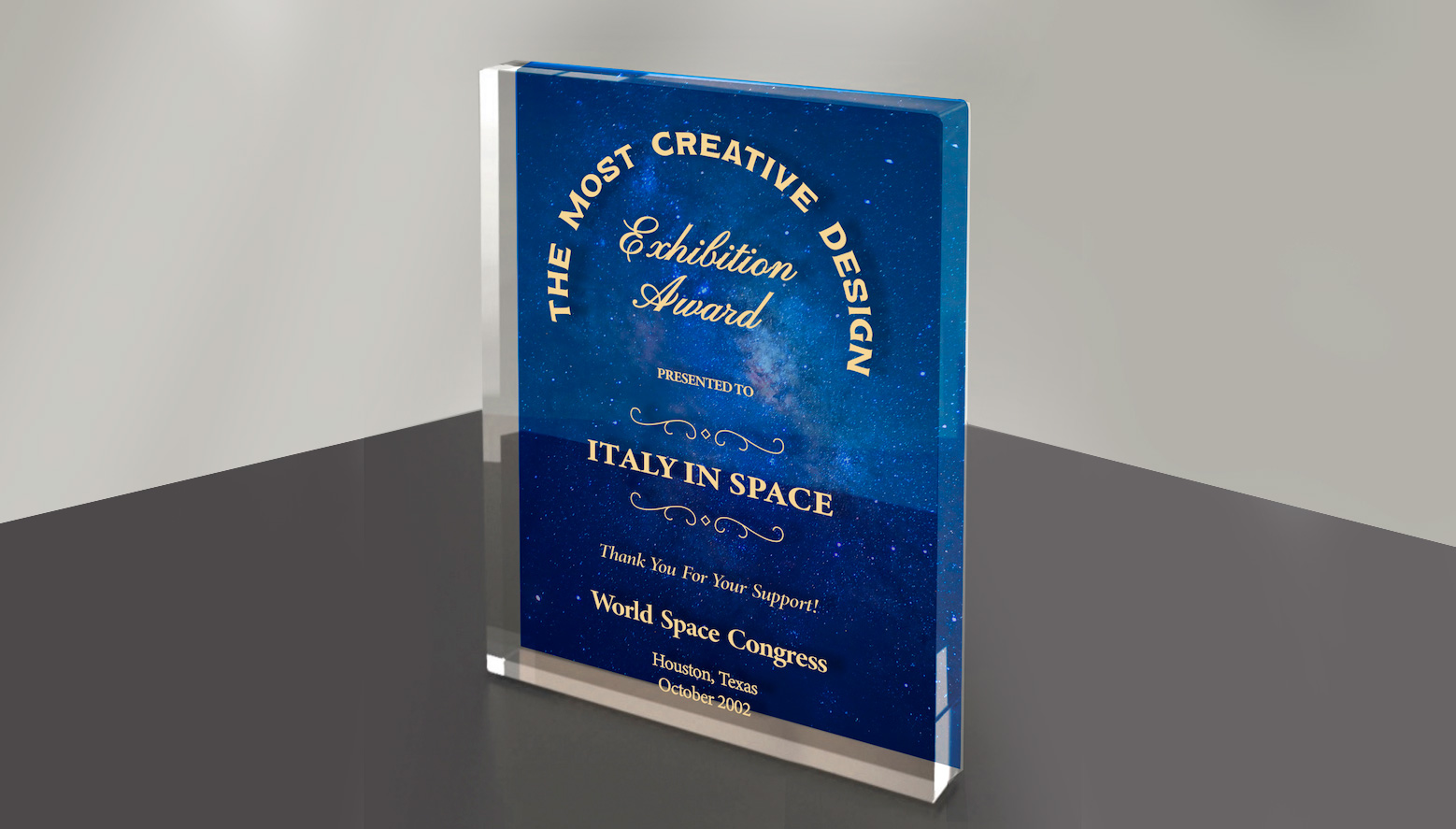 ASI Agenzia Spaziale Italiana – World Space Congress
HUSTON
Progetto vincitore del premio "The Most Creative Design".
      Con un calendario internazionale si svolge, sempre in nazioni differenti, l'incontro dove esporre e svolgere conferenze sullo stato dell'arte dell'esplorazione dell'universo. Qui siamo in America nella città di Houston. Carmadesign ha svolto, oltre alla progettazione del concept e dei disegni definitivi/capitolati, anche la funzione di coordinatore tra le Aziende partecipanti e delle maestranze incaricate della realizzazione. Il layout ha come geometria una "galassia" (L'ASI Agenzia Spaziale Italiana)  che contiene all'interno i "pianeti" (le Aziende partecipanti). L'architettura d'insieme ha come protagonista la luce e la smaterializzazione delle pareti costituite da velari leggeri. I "pianeti" sono candele di luci che avvolgono display con i modelli dei vari prodotti come preziosi gioielli valorizzati da specchi.
Winner of "The Most Creative Design" award.
      This event takes place on an international calendar in different countries, bringing together exhibitions and conferences on the state of the art in universe exploration. Here, we are in Houston, America. Carmadesign not only carried out the concept design and final drawings/specifications but also served as a coordinator between participating companies and the workforce responsible for implementation. The layout features a "galaxy" geometry (representing the Italian Space Agency, ASI) that contains the "planets" (participating companies) within. The overall architecture highlights light and the dematerialization of walls made of lightweight veils. The "planets" are lighted candles that surround display areas showcasing models of various products like precious jewels, enhanced by mirrors.