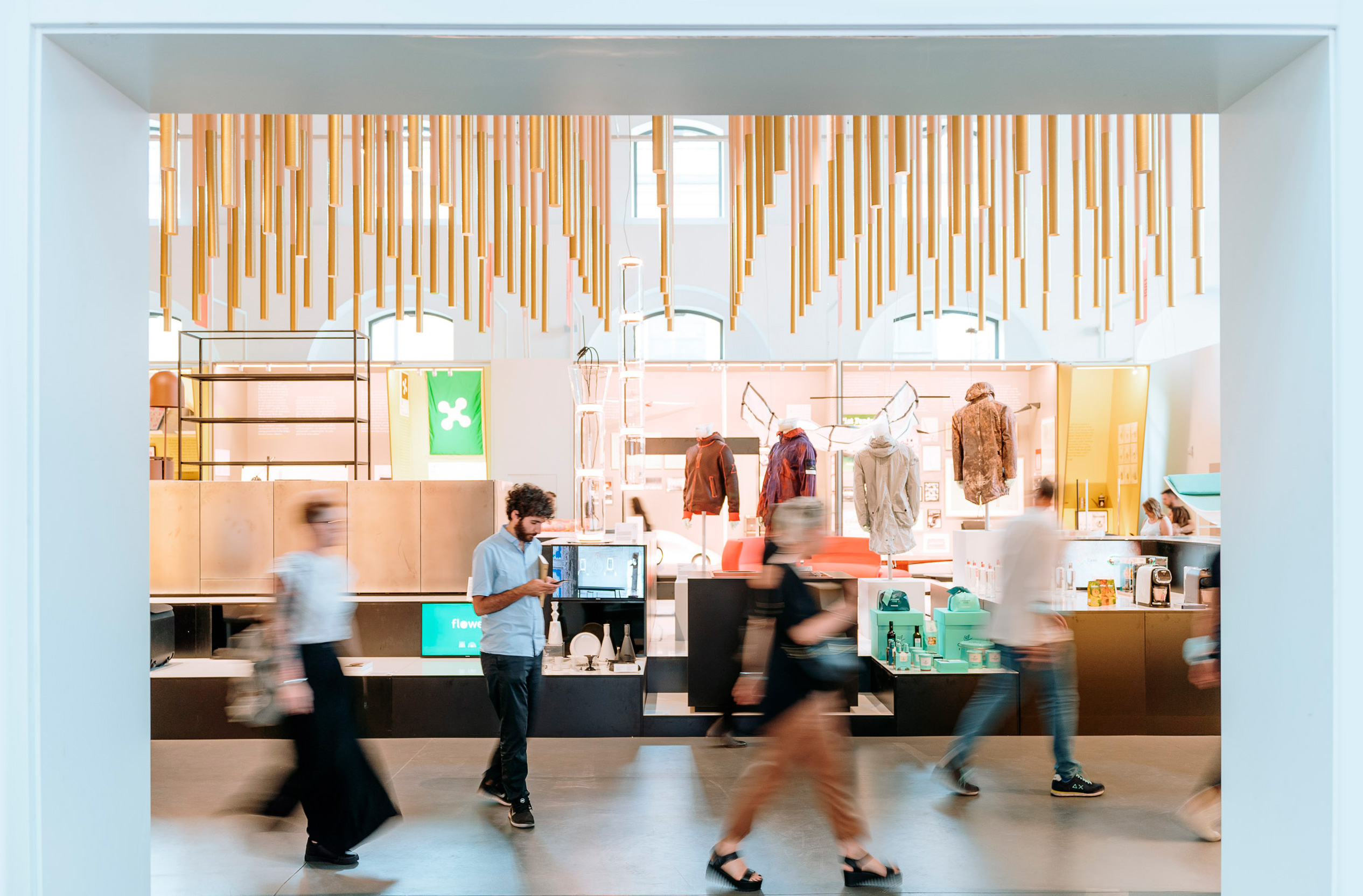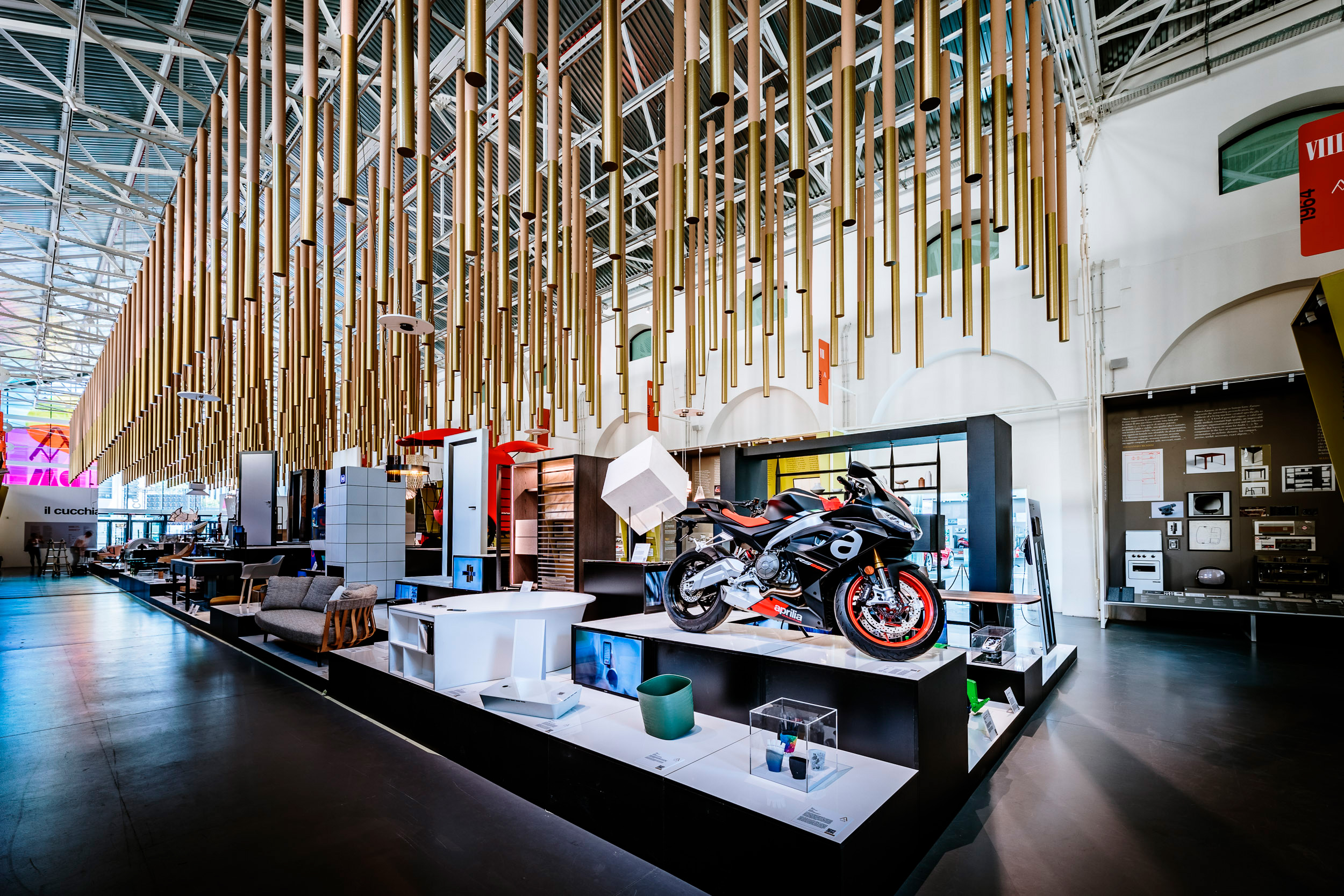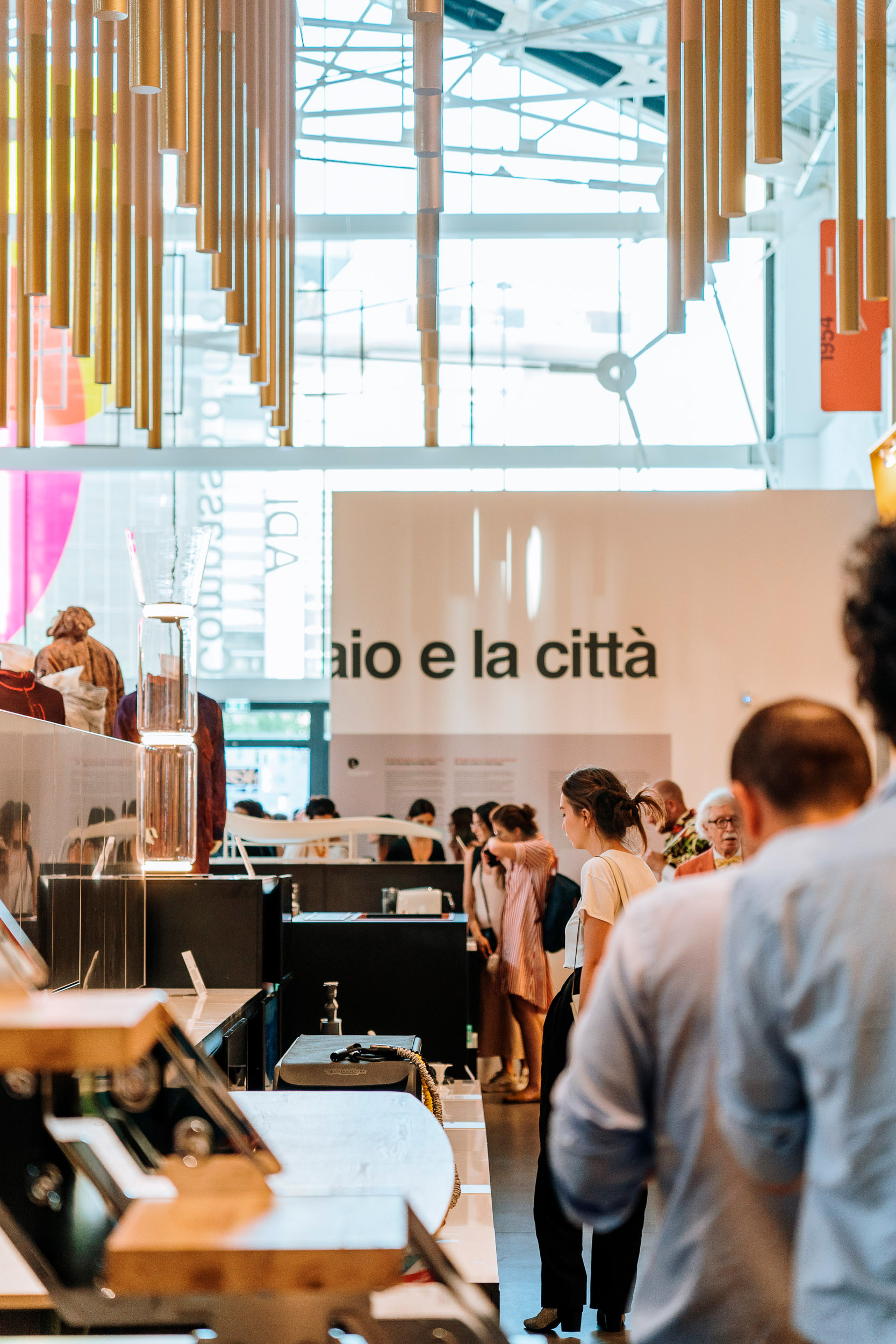 XXVII ADI COMPASSO D'ORO AWARDS
2022 – mostra – progettazione dell'esposizione
in collaborazione con ADI Milano e l' Arch. Perla Gianni Falvo
Photos Credits Roberto De Riccardis
ll 20 giugno il più importante premio del design italiano, il Compasso d'Oro ADI, apre la sua XXVII edizione nella sua sede naturale: l'ADI Design Museum di Milano. A quasi settant'anni dalla prima edizione il meglio del design contemporaneo Made in Italy trova in una propria sede dedicata riconoscimento presso il mondo professionale e visibilità presso il grande pubblico.
Il progetto, semplice ed essenziale prevede una esposizione che renda protagonista l'oggetto di design. I prodotti sono esposti su una pedana composta da volumi che creano un unico corpo centrale con flessibili livelli di esposizione. Simbolici gli elementi tubolari dorati, che come raggi scendono dal soffitto e sovrastano i volumi a sottolineare la preziosità della creatività ed eccellenza produttiva degli oggetti.
On june 20, the most important Italian design award, the Compasso d'Oro ADI, opens its 27th edition in its main location: the ADI Design Museum in Milan. Almost seventy years after the first edition, the best of contemporary Made in Italy design finds recognition in the professional world and visibility with the general public in its dedicated headquarters.
The simple and essential project provides for an exhibition that makes the design the protagonist. The products are displayed on a platform of volumes: a single central body with flexible display levels. The golden tubes are symbolical elements, which like rays descend from the ceiling and dominate the volumes to underline the preciousness of the creativity and production excellence of the objects.