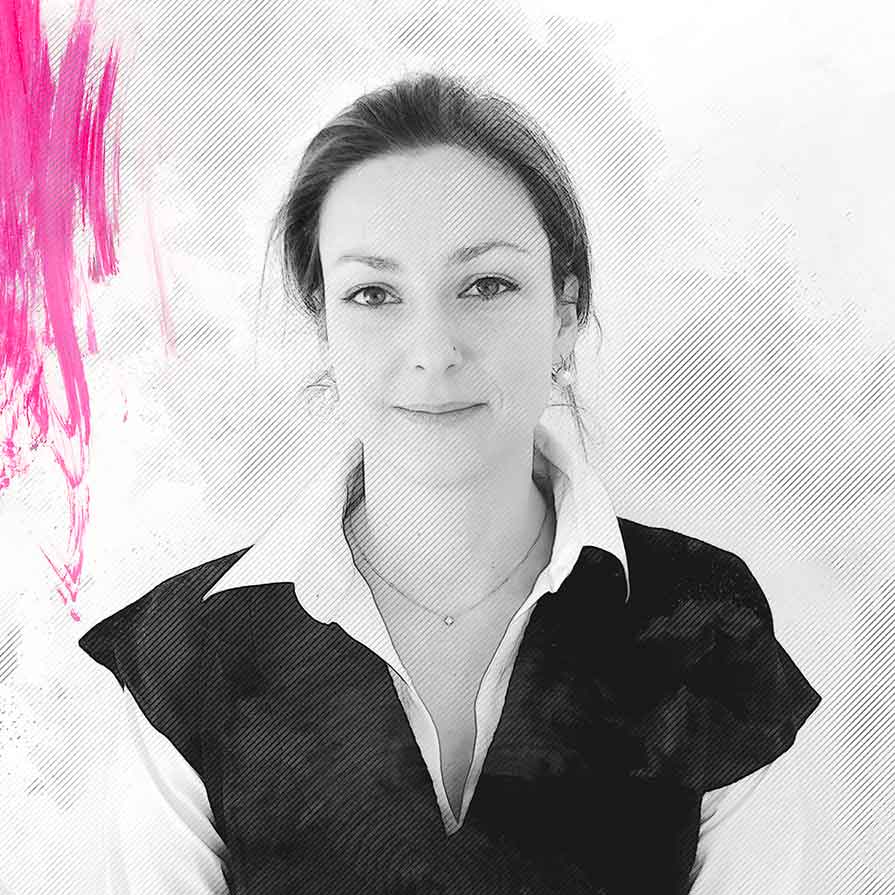 "Passion for graphics is a challenge that conveys emotions: through a line, a color, a shape. It is the ability to make art understandable to all people."
Elisa, when was three years old, played with keys model of old Olivetti, discovering associations among forms and signs. The artistic education in design is a personal journey between communication and art, searching the associative mechanisms that determine graphic inspirations. Elisa gets her Bachelor degree in Industrial Design in 2007 and become immediately part of Carmadesign, where she can find the exciting environment to nurture talent and creativity that characterize her still today.
Elisa is now responsible for the creative area in Carmadesign; she coordinated the graphic study of the innovative project Exhibition Guidelines, selected from the Adi Design Index observatory in 2013.