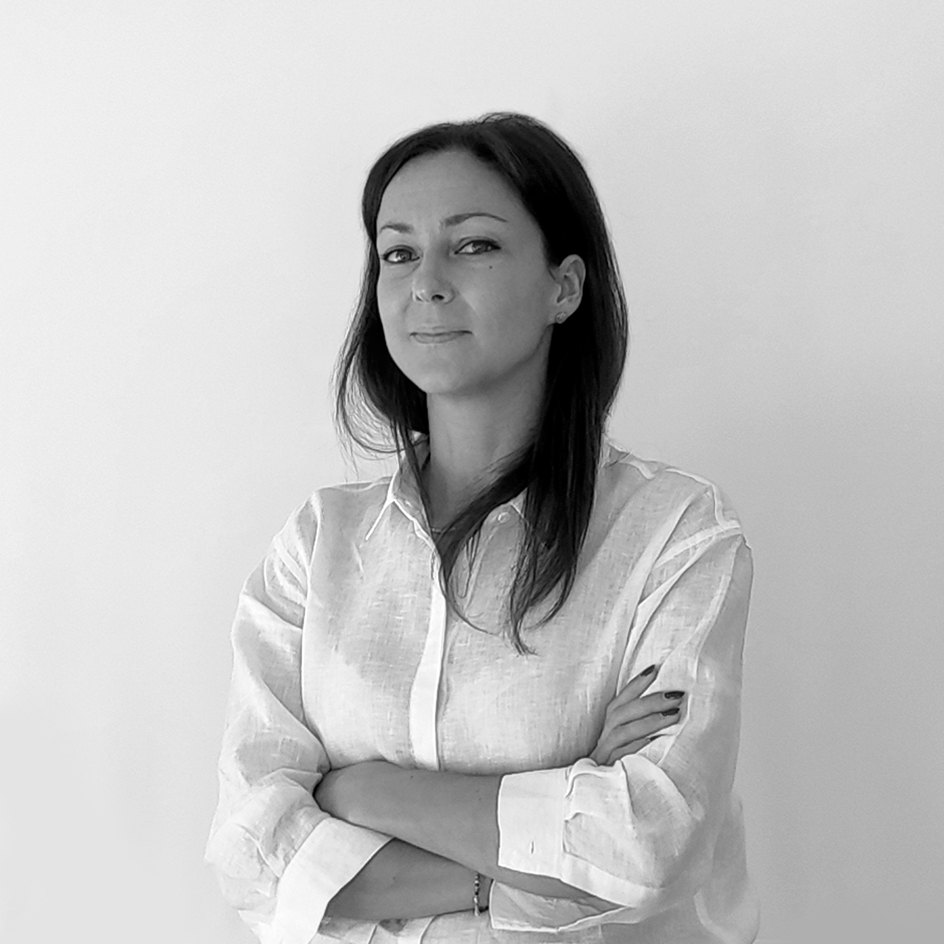 "La passione per la grafica e per la comunicazione è una sfida a trasmettere emozioni: attraverso una linea, un colore, una forma. È la capacità di rendere l'arte comprensibile a tutte le persone".
Da piccola, Elisa giocava con i modelli dei tasti delle macchine da scrivere Olivetti del papà, scoprendo le associazioni tra forme, segni e significati. L'obiettivo del graphic designer è far dialogare comunicazione e arte, ricercando i processi associativi che rendono comprensibile un messaggio attraverso un segno/immagine. Elisa si laurea in Disegno Industriale alla facoltà di Architettura del Politecnico di Torino nel 2007 ed entra subito in Carmadesign, dove trova un ambiente stimolante per coltivare il talento e la creatività che la caratterizzano ancora oggi.
Elisa è ora responsabile dell'area creativa di Carmadesign; ha coordinato lo studio grafico del progetto Exhibition Guidelines, selezionato per ADI Design Index nel 2013.
"Passion for graphics is a challenge that conveys emotions: through a line, a color, a shape. It is the ability to make art understandable to all people."
As a child, Elisa played with keys model of old Olivetti, discovering associations among forms and signs. The artistic education in design is a personal journey between communication and art, searching the associative mechanisms that determine graphic inspirations. Elisa gets her Bachelor degree in Industrial Design in 2007 and become immediately part of Carmadesign, where she can find an exciting and stimulating environment to nurture talent and creativity that characterize her still today.
Elisa is now responsible for the creative area in Carmadesign; she coordinated the graphic study of the innovative project Exhibition Guidelines, selected from the Adi Design Index observatory in 2013.