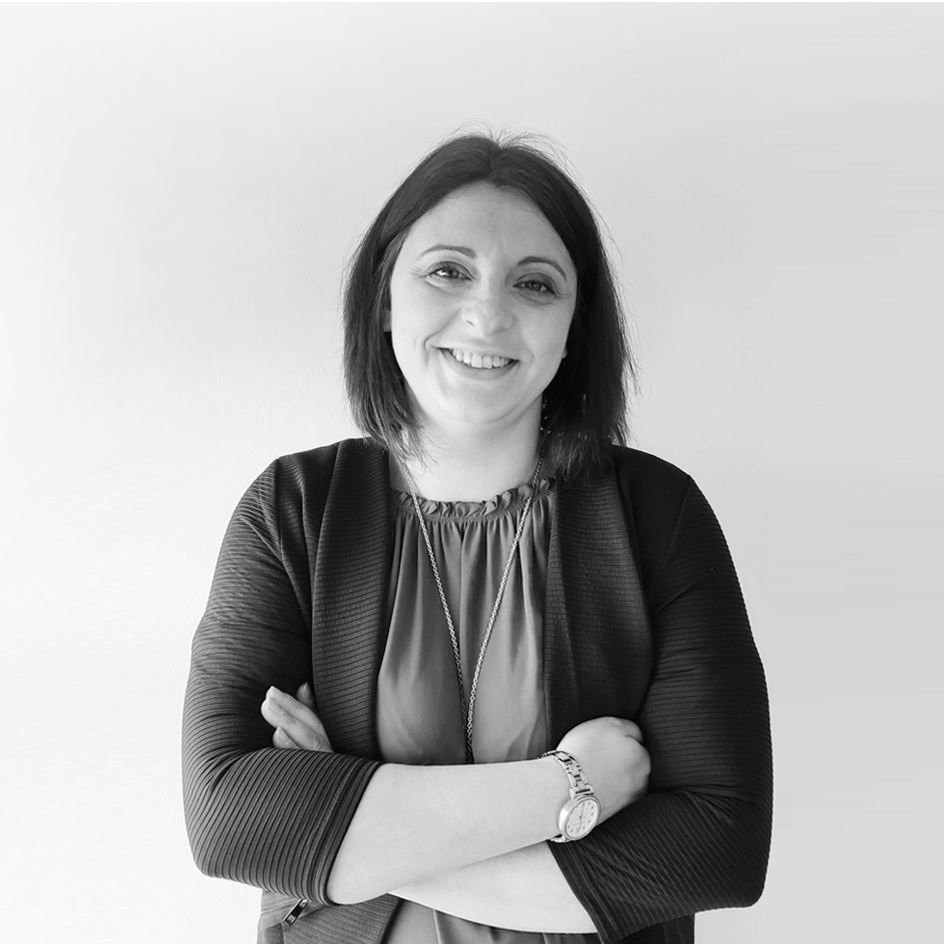 "Il lavoro riempie gran parte della nostra vita e l'unico modo per essere una persona soddisfatta è sicuramente amare il proprio lavoro".
Ha frequentato l'I.T.C.S. Germano Sommeiller di Torino ottenendo il diploma di ragioniere programmatore. Ha lavorato per circa 15 anni in uno studio legale occupandosi, oltre alle mansioni gestionali della struttura, di contabilità base e dal 2020 è in Carmadesign.
Svolge mansioni di segreteria e si occupa dell'amministrazione, curando i rapporti economici con i fornitori e con i collaboratori con occhio attento a tutte le operazioni commerciali per la crescita e il benessere dello studio e la soddisfazione del cliente. Collabora con il Dott. Fabrizio Morra per ciò che riguarda la contabilità.
"Work fills a large part of our life and the only way to be satisfied is to love your job."
She attended the I.T.C.S. Germano Sommeiller of Turin obtaining the diploma of accountant programmer. She worked for about 15 years in a law firm dealing, in addition to the management tasks of the structure, of basic accounting and in 2020 she started her experience in Carmadesign.
She performs secretarial duties and takes care of the administration, taking care of economic relations with suppliers and collaborators with a keen eye on all commercial operations for the growth and well-being of the firm and customer satisfaction. She collaborates with Dr. Fabrizio Morra for what concerns accounting.