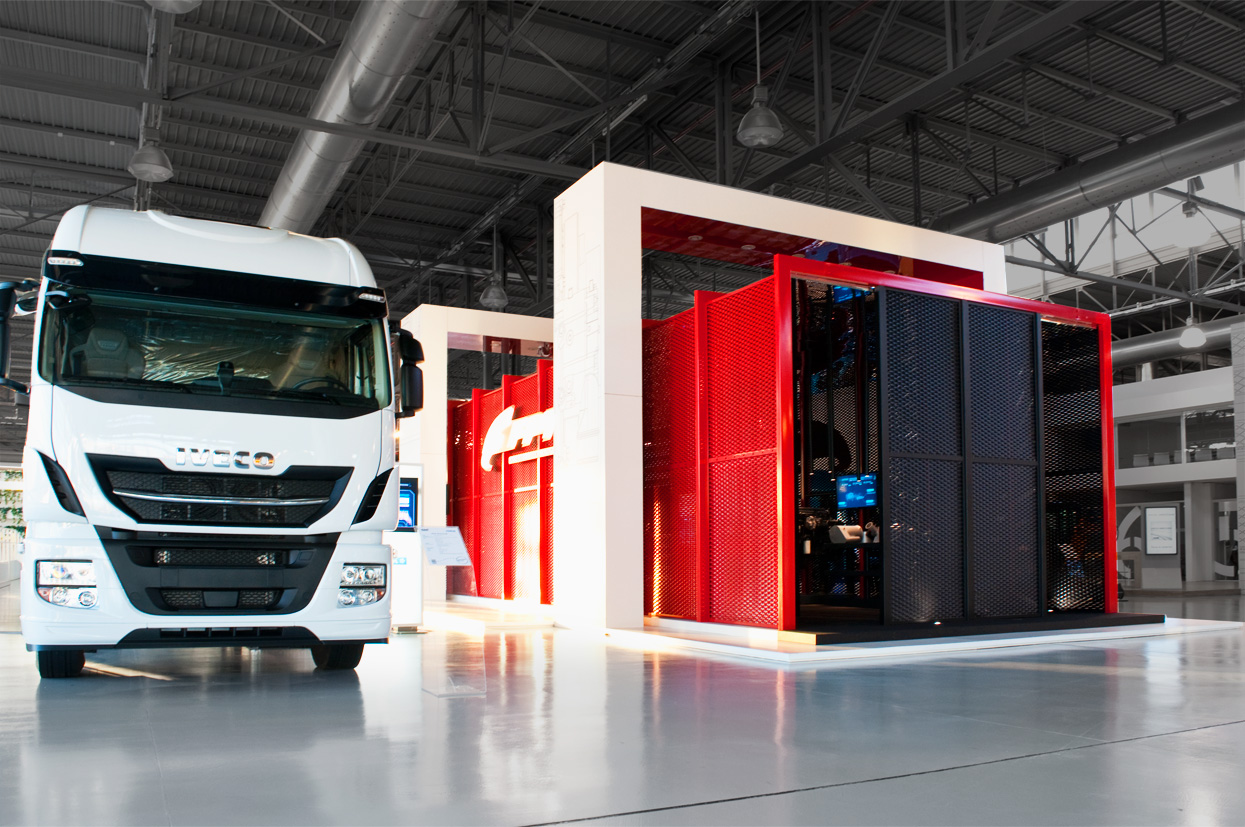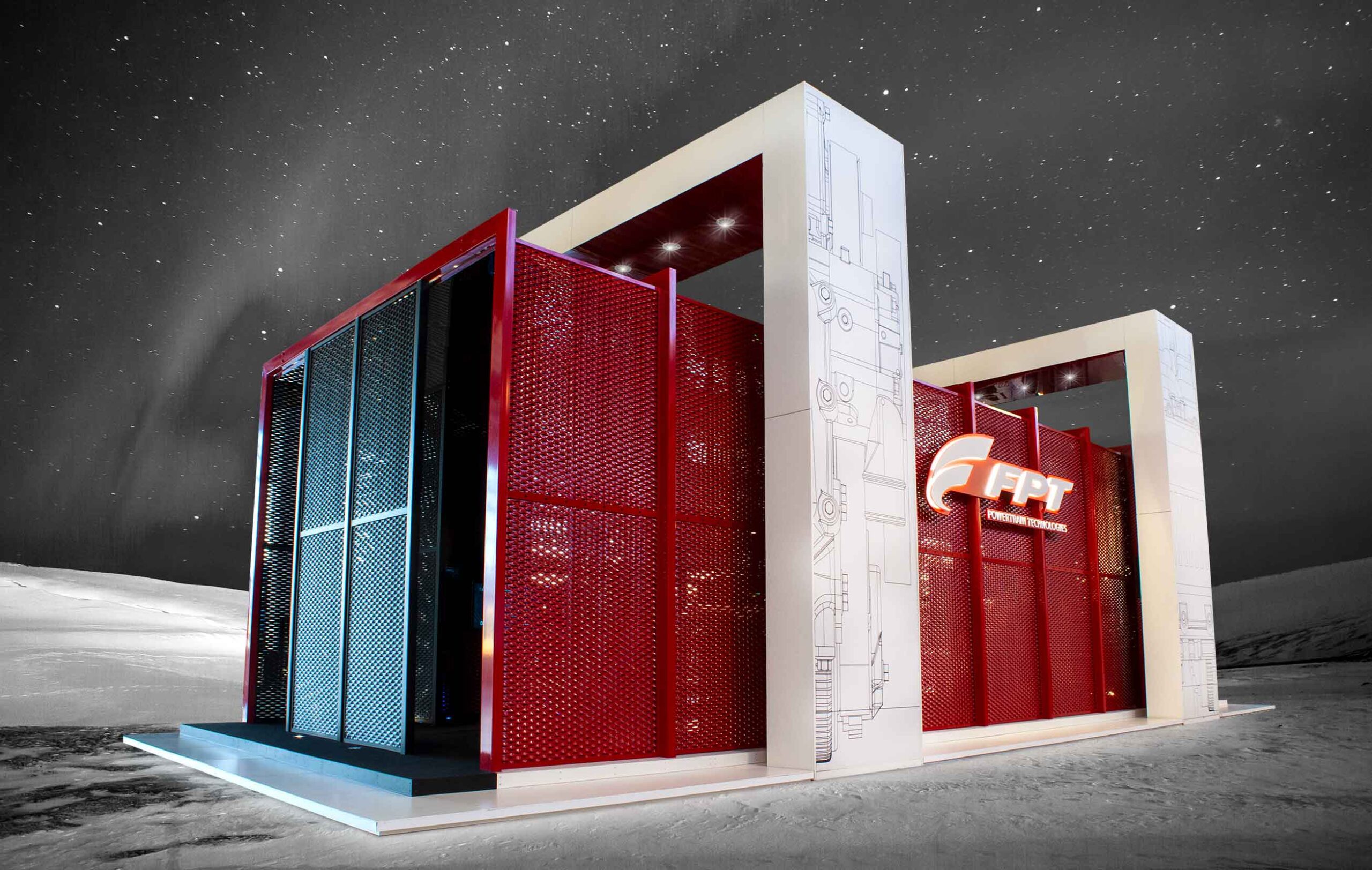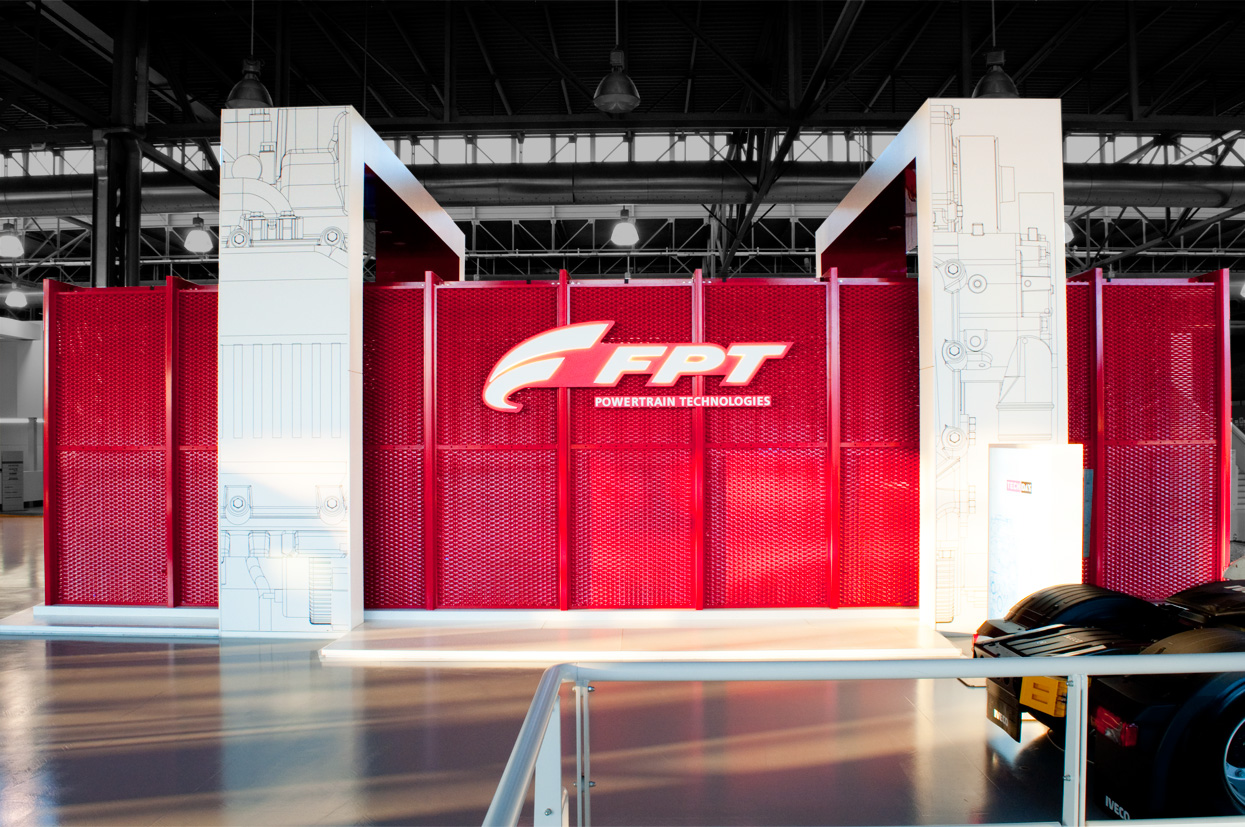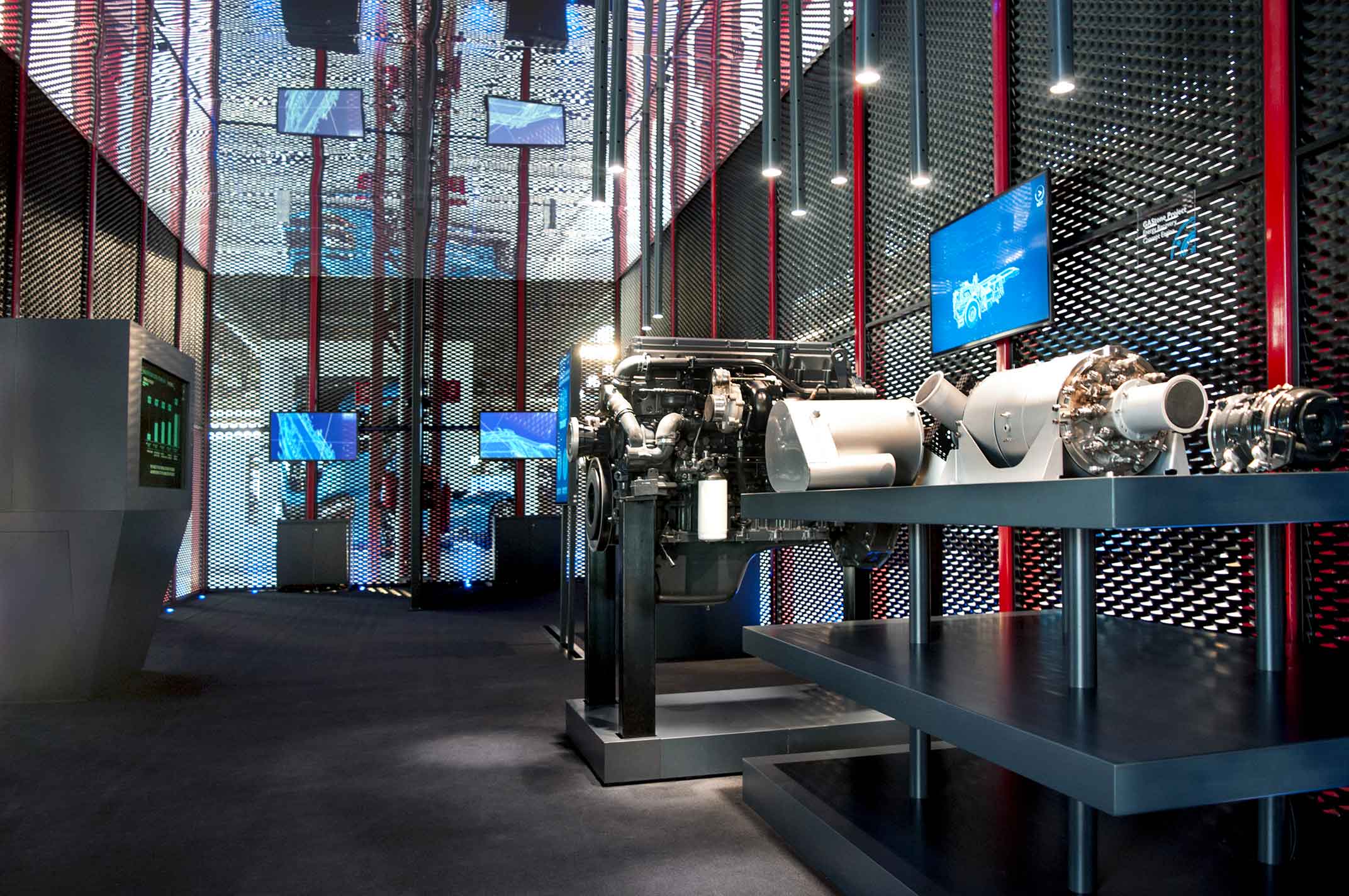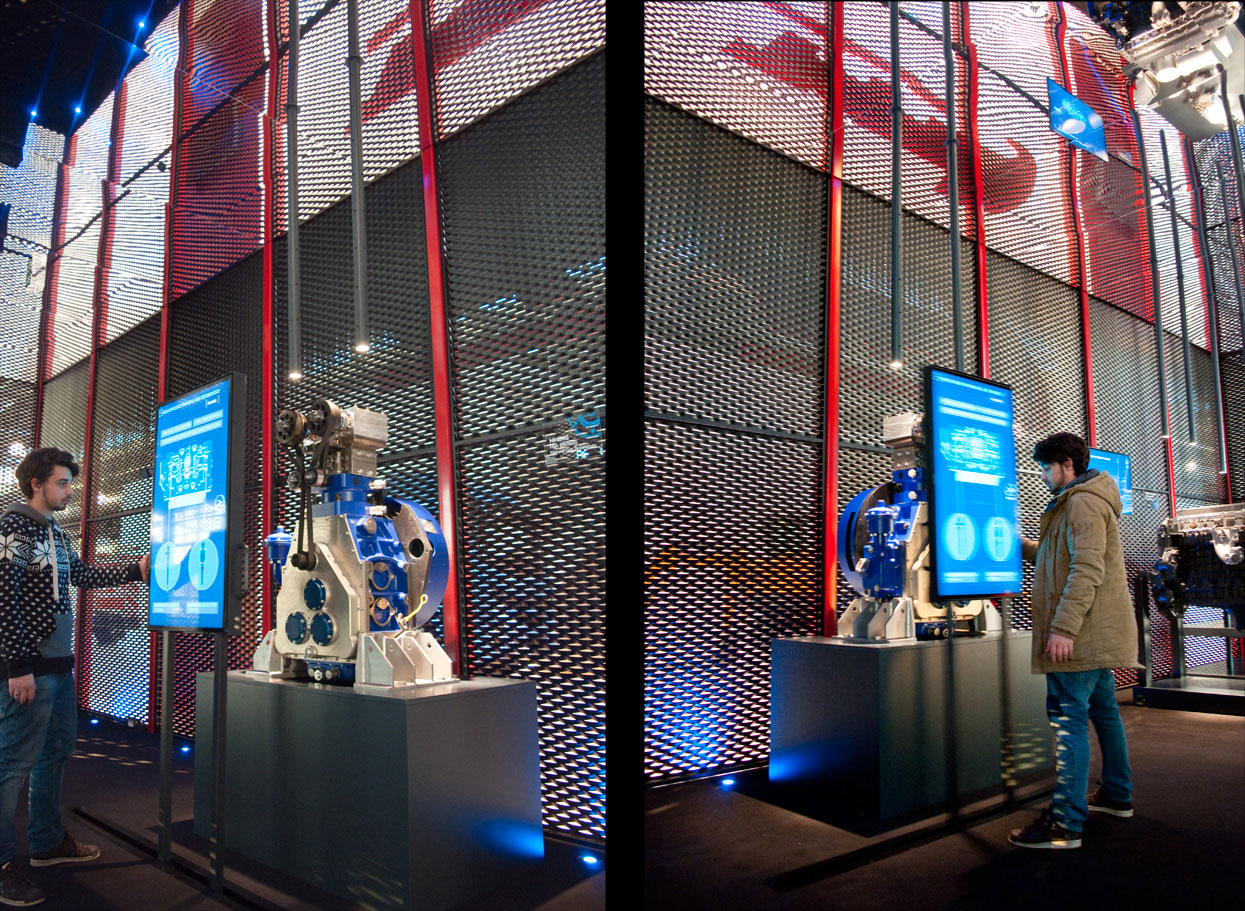 FPT – Tech gallery
CNHi INDUSTRIAL VILLAGE
"L' Architettura nell' architettura"
       La Box experience progettata per FPT (Fiat Prower Training) è un progetto allestitivo permanente realizzato all'interno dello showroom CNH INDUSTRIAL VILLAGE. Il box tecnologico racchiude tutte le innovazioni dei  prodotti esposti. Il box si connota per il suo carattere tecnologico, con lamiere stirate rosse e nere rese protagoniste dalle luci che conferiscono una suggestione tech all'ambiente e guidano il visitatore verso un percorso sensoriale e informativo con audiovideo alla scoperta del cuore tecnologico di FPT.
"Architecture within architecture"
       The Box experience designed for FPT (Fiat Power Training) is a permanent exhibition project located inside the CNH INDUSTRIAL VILLAGE showroom. The technological box encapsulates all the innovations of the exhibited products. The box stands out for its technological character, with red and black stretched metal sheets that are highlighted by lights, creating a tech-inspired atmosphere and guiding the visitor through a sensory and informative journey with audiovisual elements to discover the technological heart of FPT.