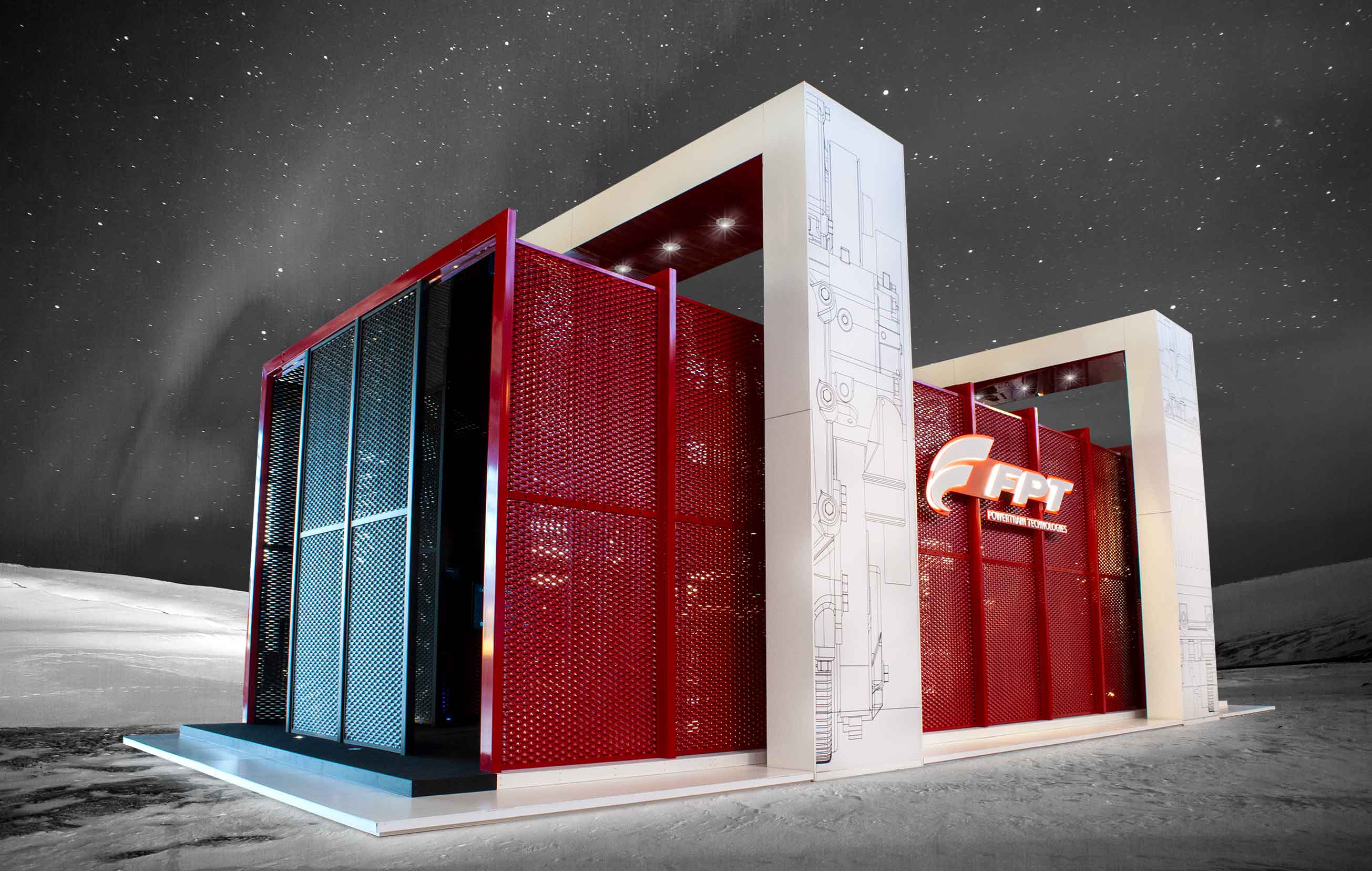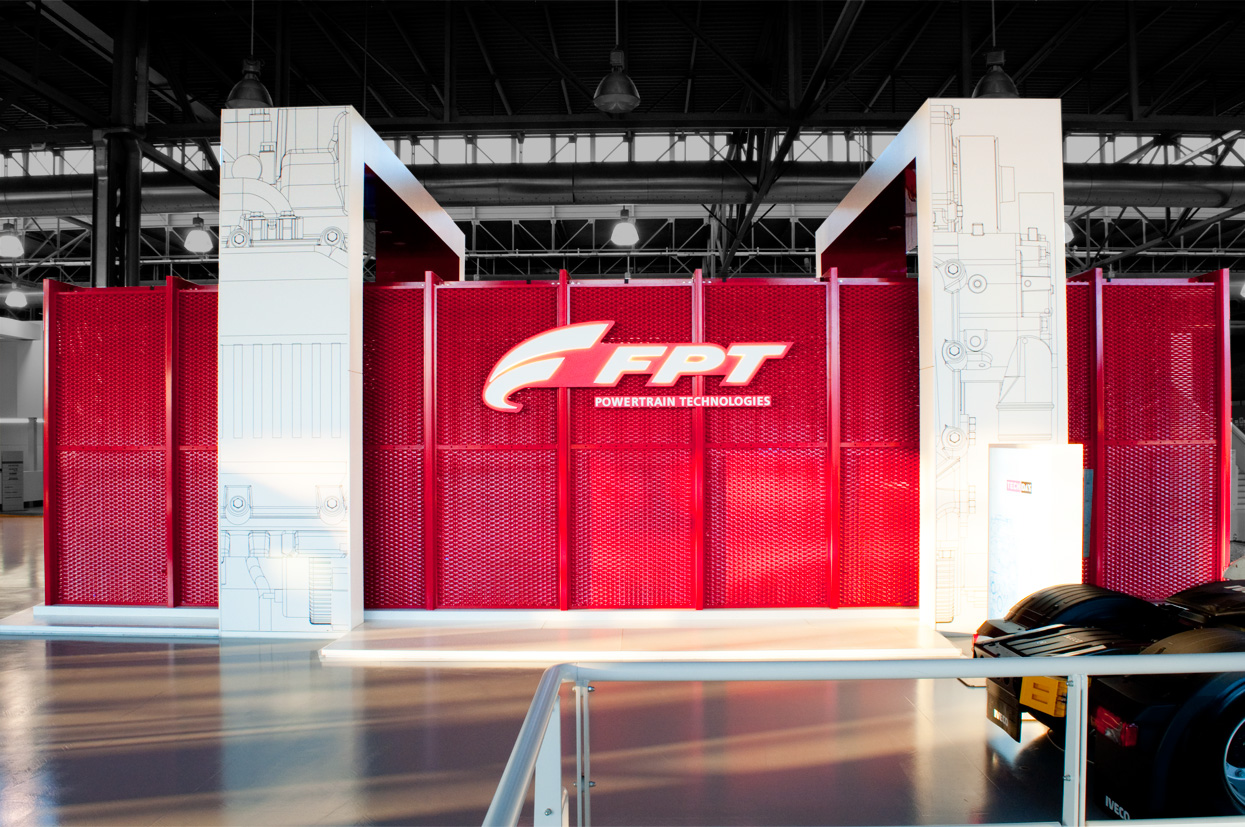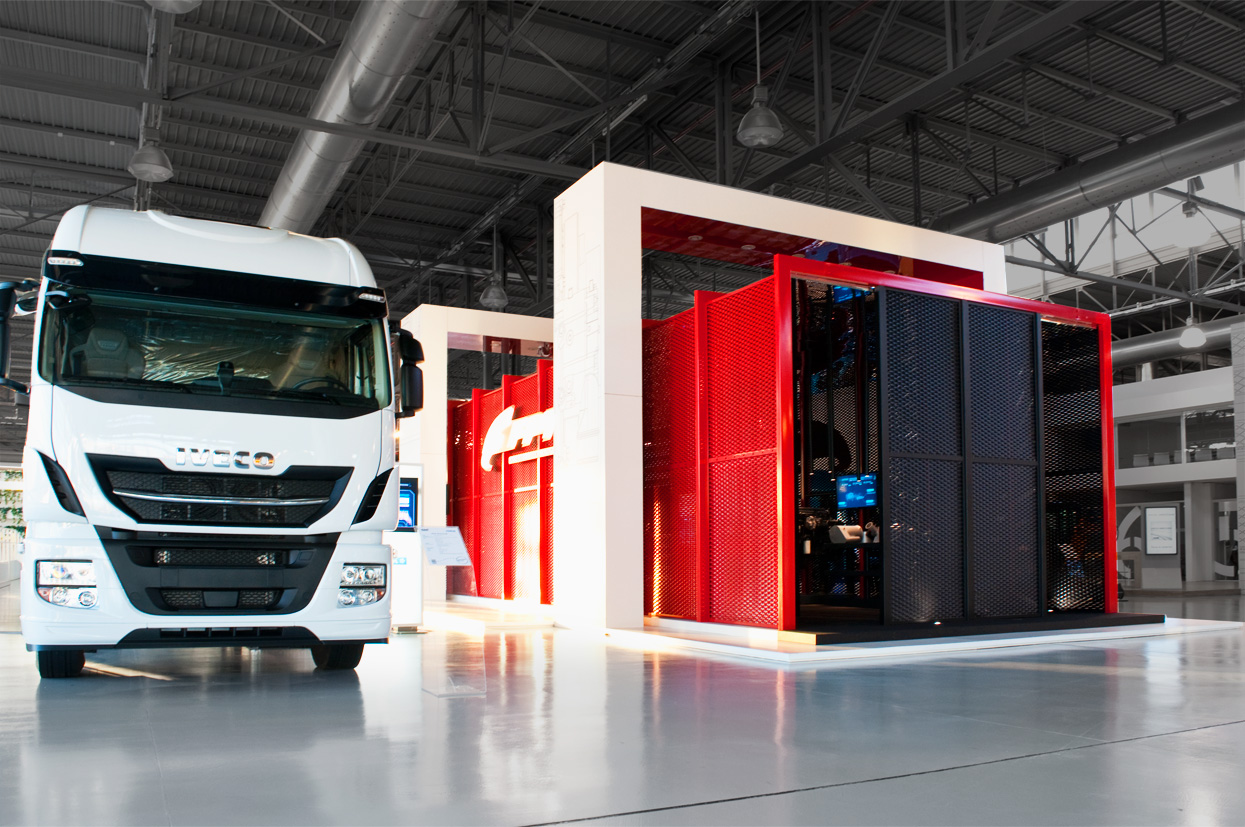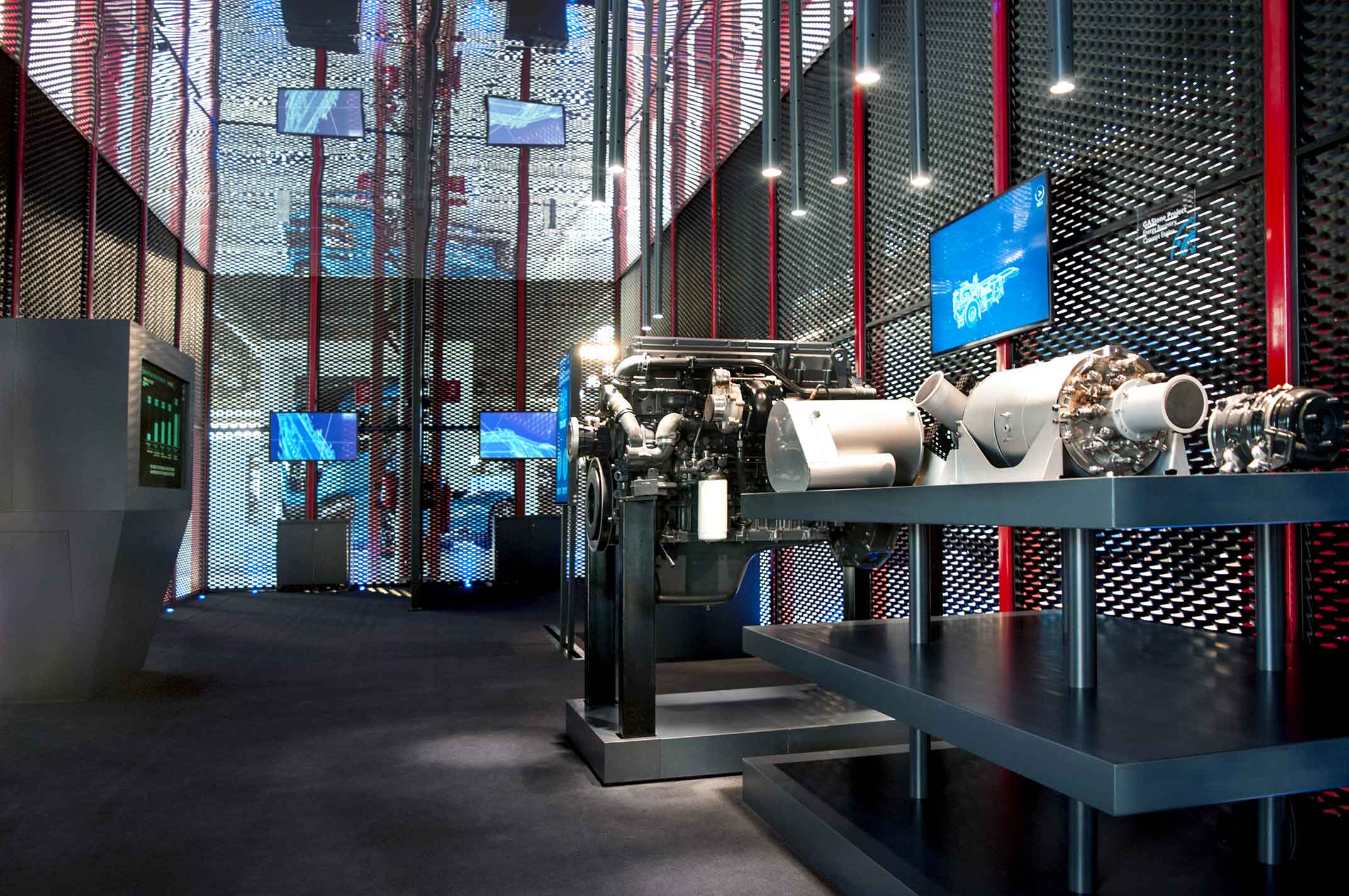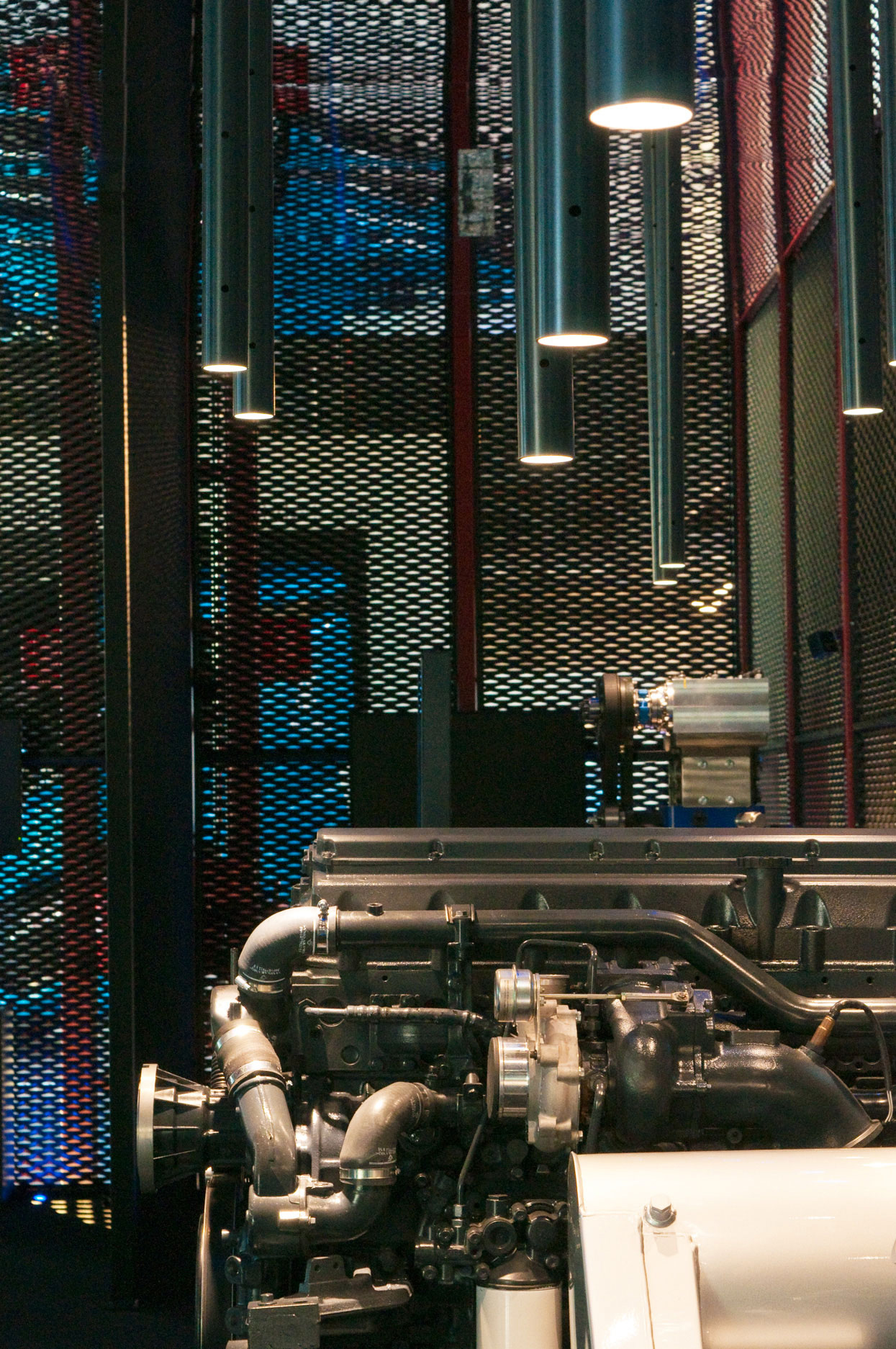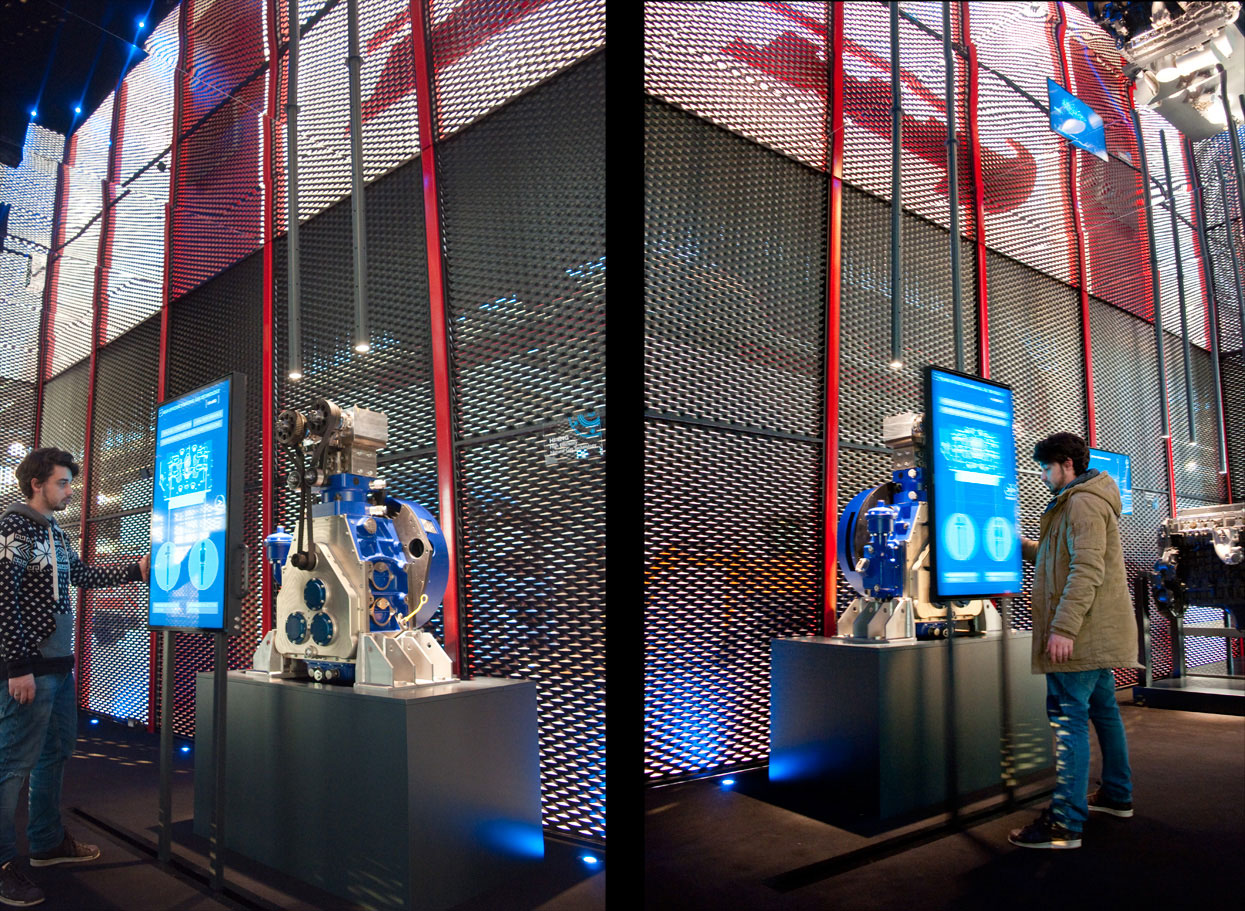 FPT Tech-Gallery
October 2017 - CNHi INDUSTRIAL VILLAGE - Torino - 100 sqm
"L' Architettura nell' architettura"
La Box experience progettata per FPT (Fiat Prower Training) è un progetto allestitivo permanente realizzato all'interno dello showroom CNH INDUSTRIAL VILLAGE.
Il box tecnologico racchiude tutte le innovazioni presenti nei prodotti esposti: si connota per il suo carattere industriale in linea con lo showroom, le lamiere grecate rosse e le luci blu tubolari verticali conferiscono una suggestione tech all'ambiente e guidano il visitatore verso un percorso sensoriale con audiovideo alla scoperta del cuore tecnologico di CNH industrial. Il box, all'interno dell'enorme open space espositivo bianco dove fanno da protagonisti i mezzi movimento terra e agricoli CNH Industrial, spicca con un piccolo scrigno rosso tecnologico che valorizza e connota l'intero Brand come un'avanguardia tecnologica.
The Box experience designed for FPT (Fiat Prower Training) is a permanent exhibition created inside the CNH INDUSTRIAL VILLAGE showroom.
The technological box contains all the innovations that you can find in the products on display: it is characterized by its industrial feature in alignment with the showroom, the red corrugated sheets and the vertical tubular blue lights give a technological suggestion to the environment and guide the visitor towards a sensorial journey with audio and video to discover the technological heart of CNH industrial. The box, inside the huge open white exhibition space where the CNH Industrial earthmoving and agricultural vehicles are the protagonists, stands out with a small red technological treasure box that enhances and connotes the entire brand as a technological avant-garde.