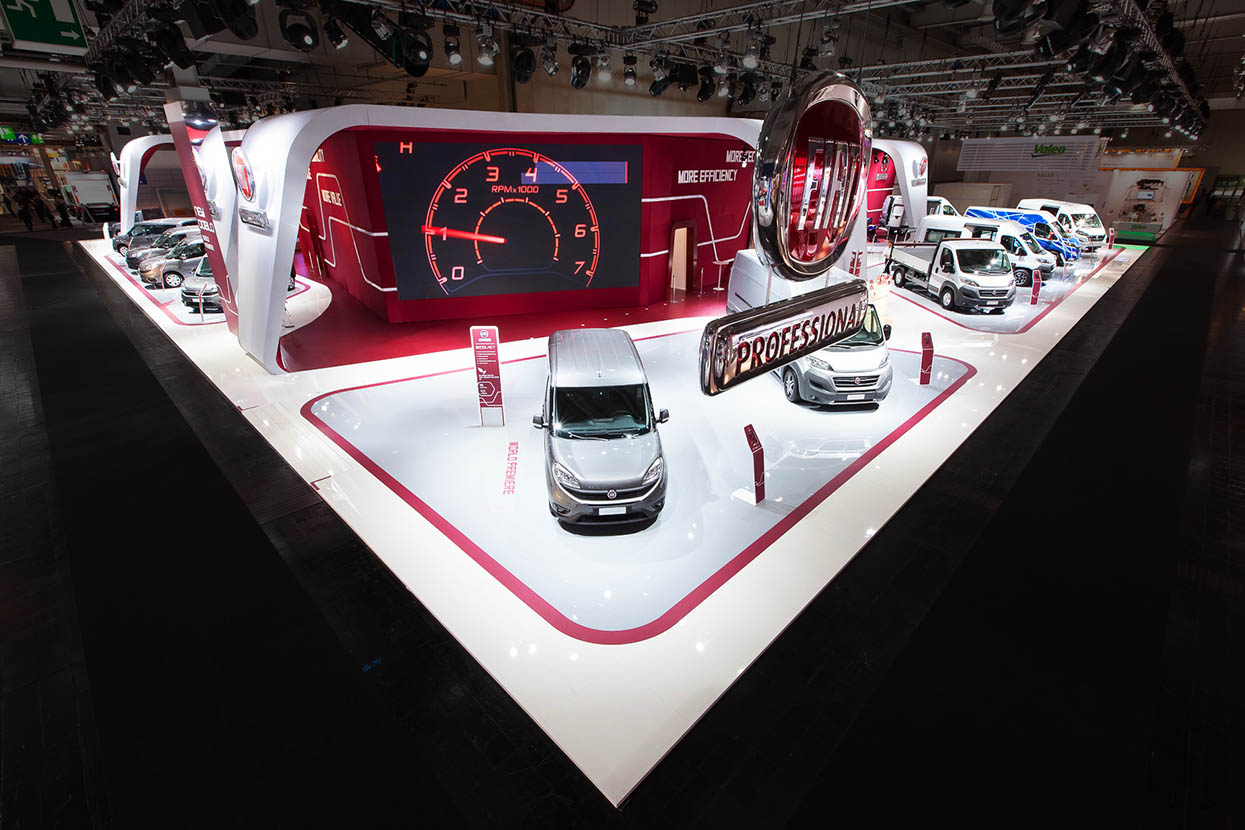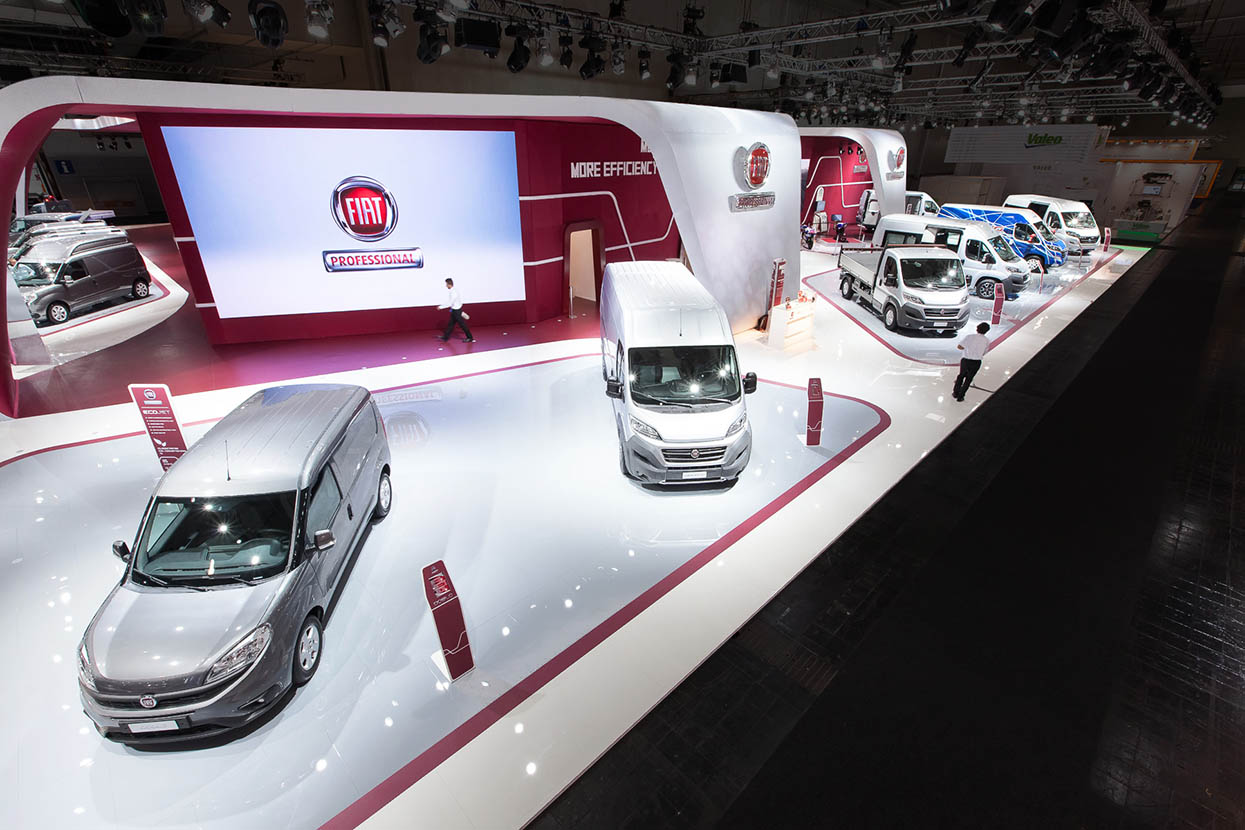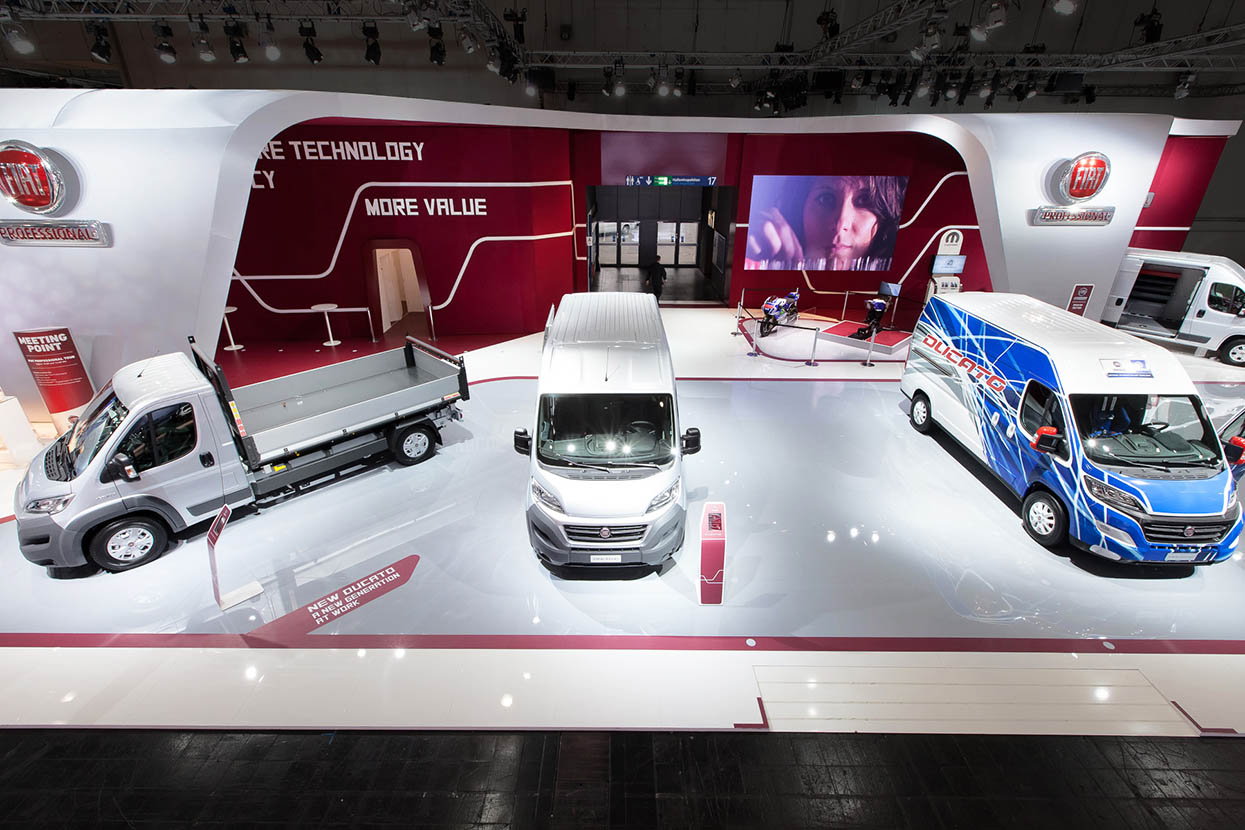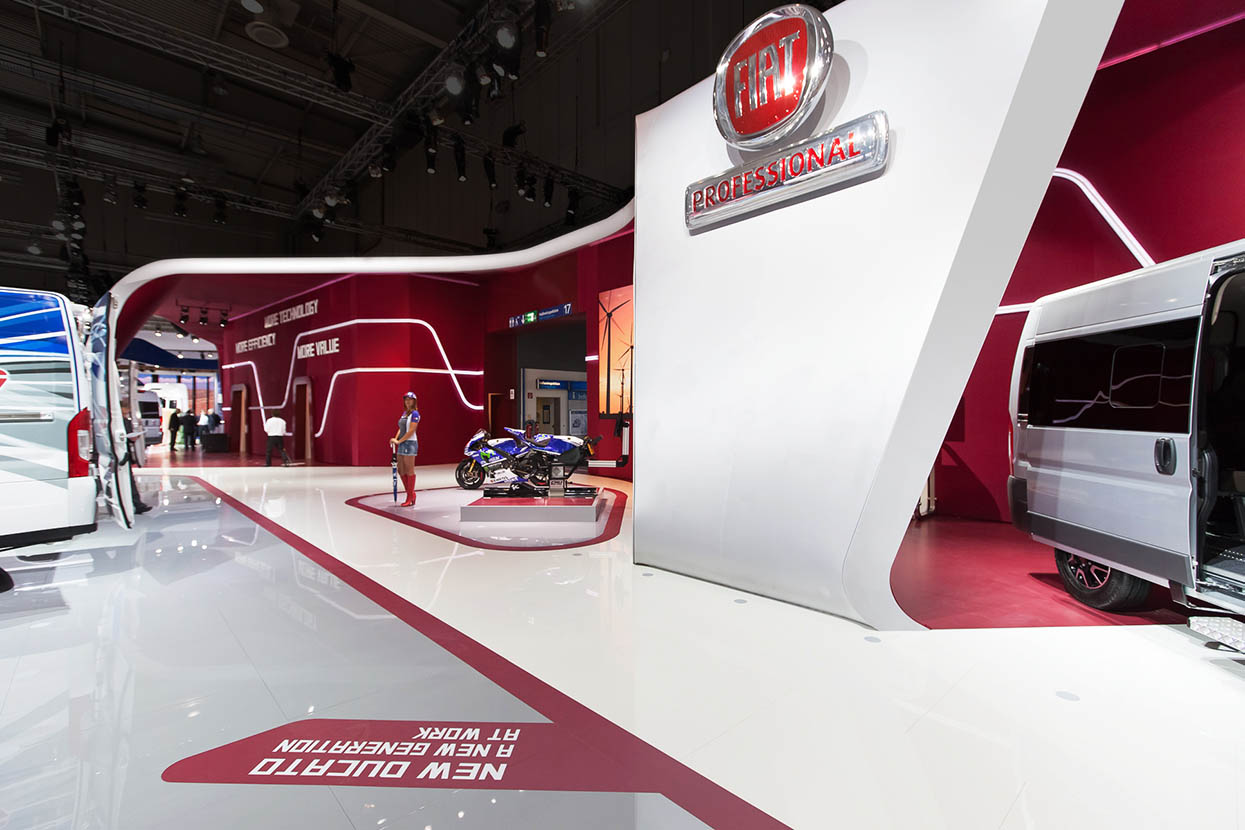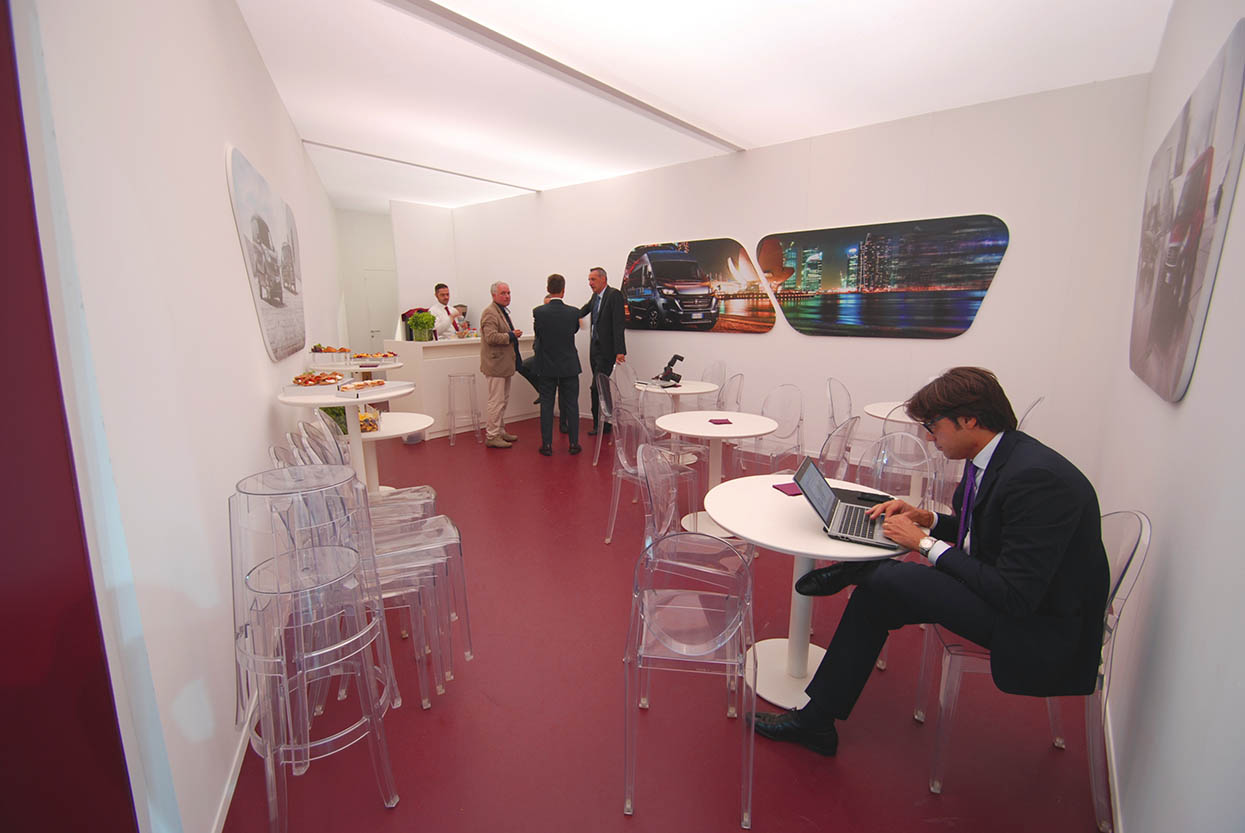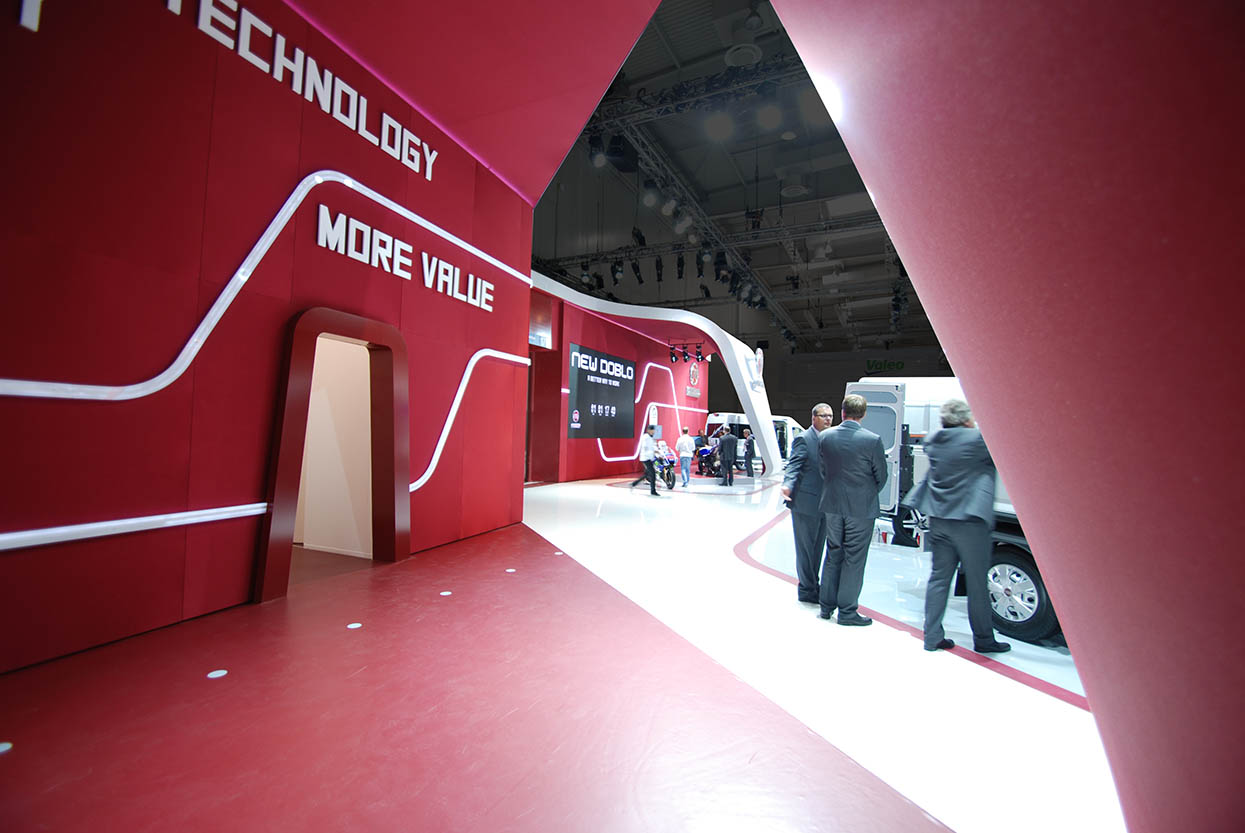 FIAT PROFESSIONAL
2018 – IAA – Hannover – 1.150 mq
2016 – IAA – Hannover – 1.150 mq
2015 – COMTRANS – Mosca – 450 mq
2014 – EUROPEAN MOTOR SHOW – Bruxelles – 370 mq
2014 – IAA – Hannover – 1150 mq
La forma dell'esposizione ha origine dalla parte anteriore del prodotto, ricordando il senso di famiglia dell'intera gamma di prodotti. Il colore dominante è lo stesso del marchio simbolo. Il layout ha risolto le esigenze funzionali del briefing, adattandosi alla forma dell'angolo.
Il rivestimento morfologico delle forme è elastico ed è stato scelto tra quelli più innovativi e non costosi.
La conferenza stampa e la presentazione del nuovo prodotto sono state integrate nel progetto.
2018 – IAA – Hannover – 1.150 sqm
2016 – IAA – Hannover – 1.150 sqm
2015 – COMTRANS – Moscow – 450 sqm
2014 – EUROPEAN MOTOR SHOW – Bruxelles – 370 sqm
2014 – IAA –  Hannover – 1.150 sqm
The shape of the exhibit is originated from the front of the product, reminding the family feeling of the whole product range. The dominant color is the same of the symbol brand. The layout solved the functional needs of the briefing, adapting itself to the shape of the corner.
The morfological coating of the shapes forms is elastic and it has been chosen among the most innovative and not expensive ones.
The press conference and the introduction of the new product have been integrated in the project.