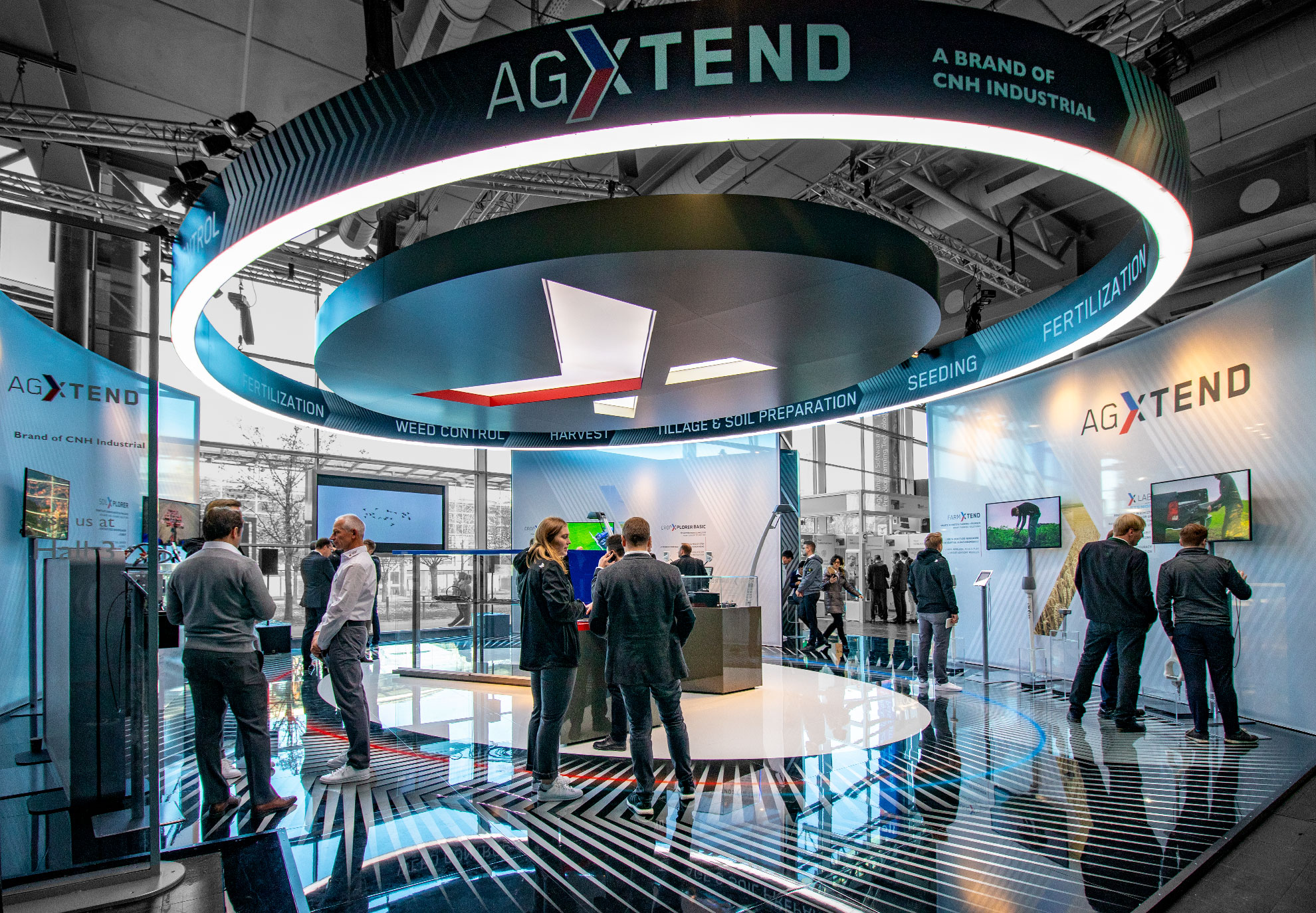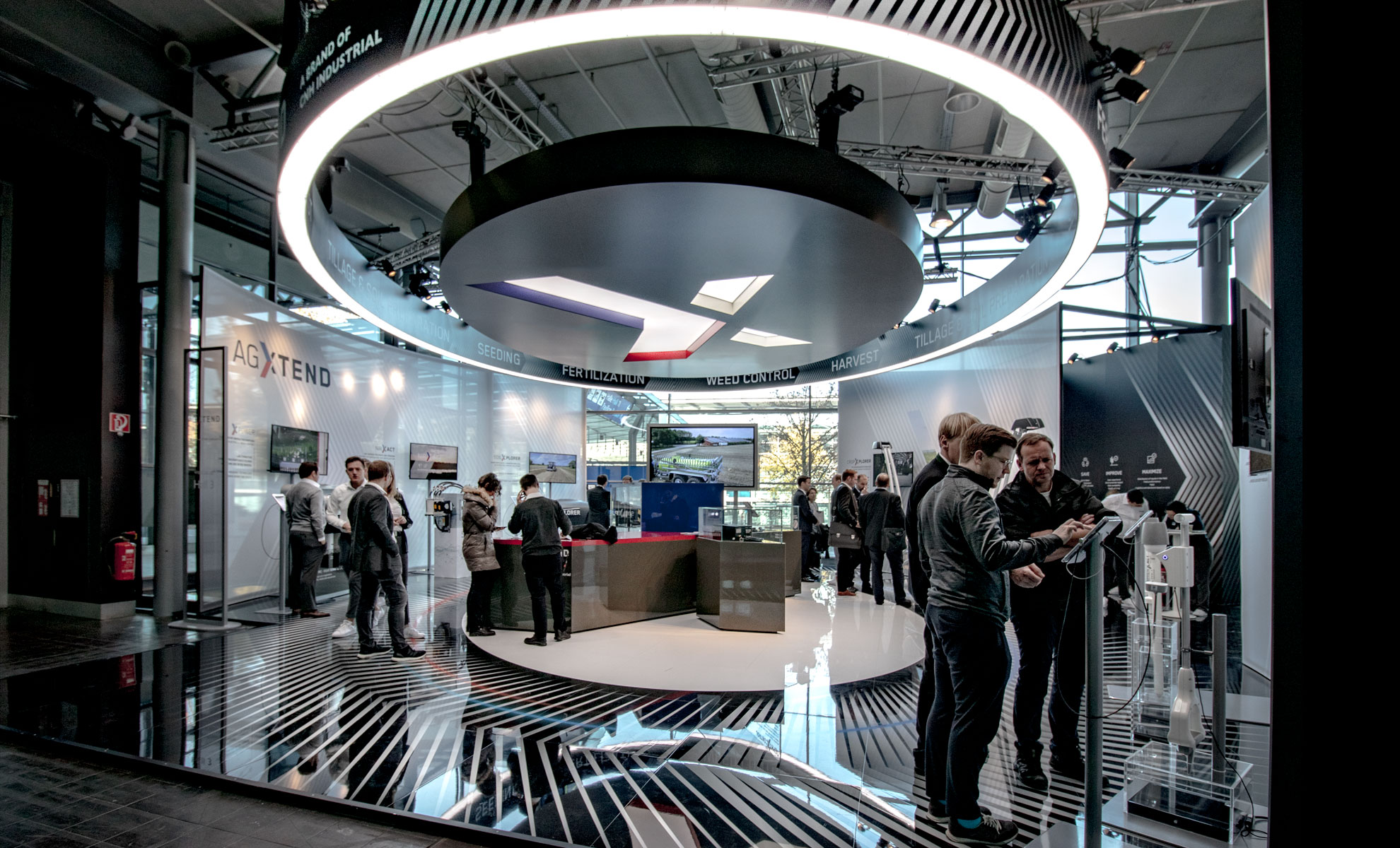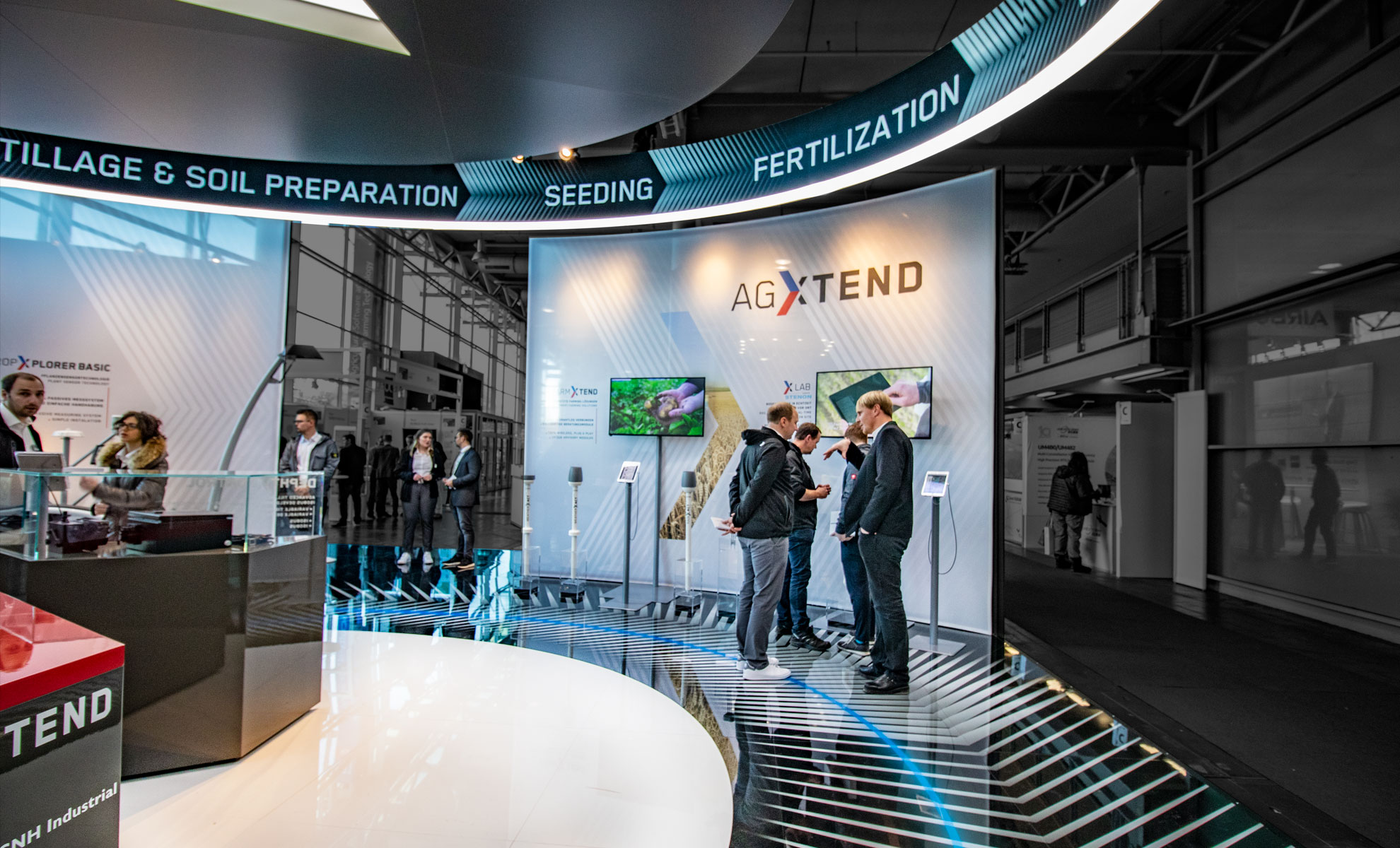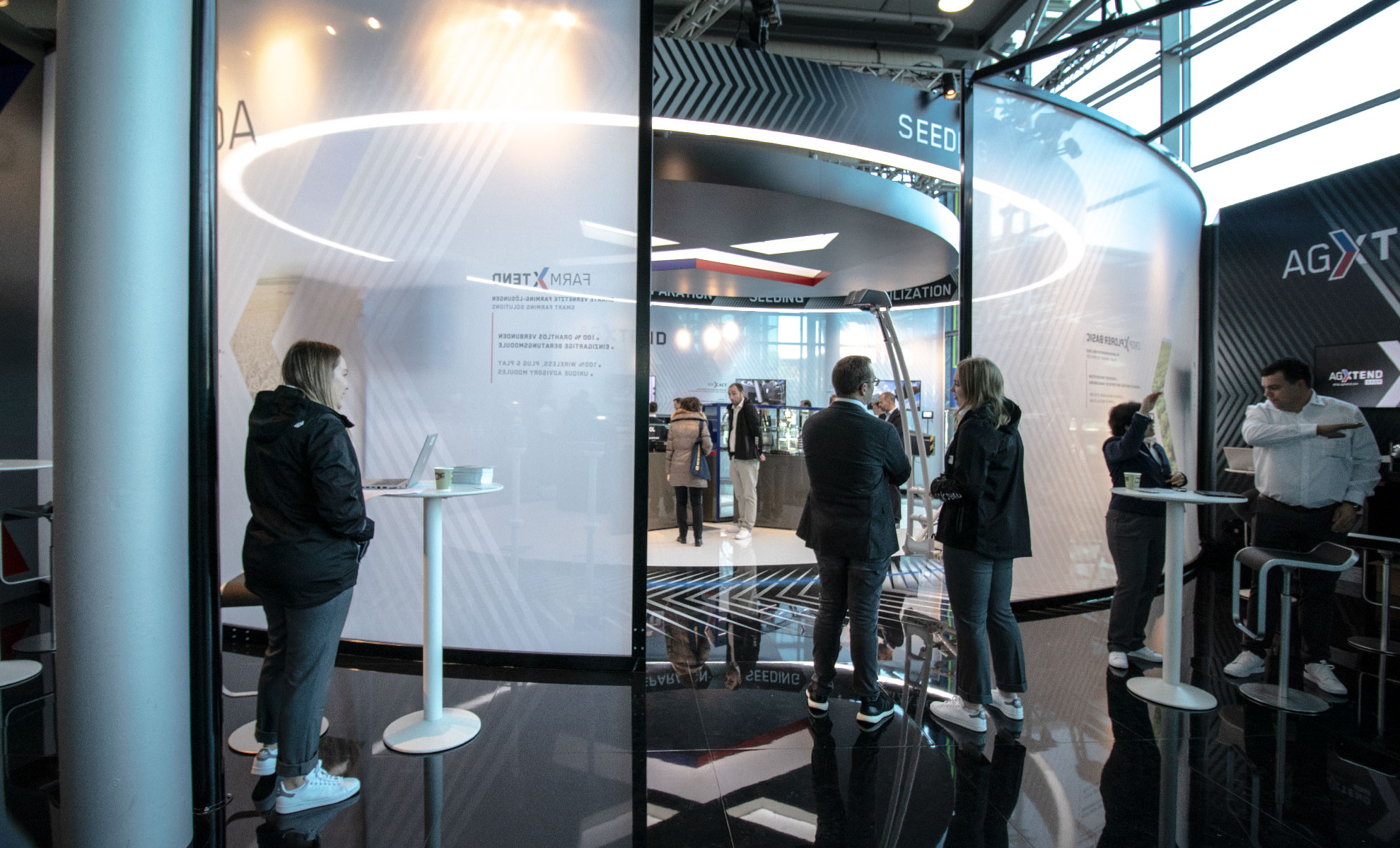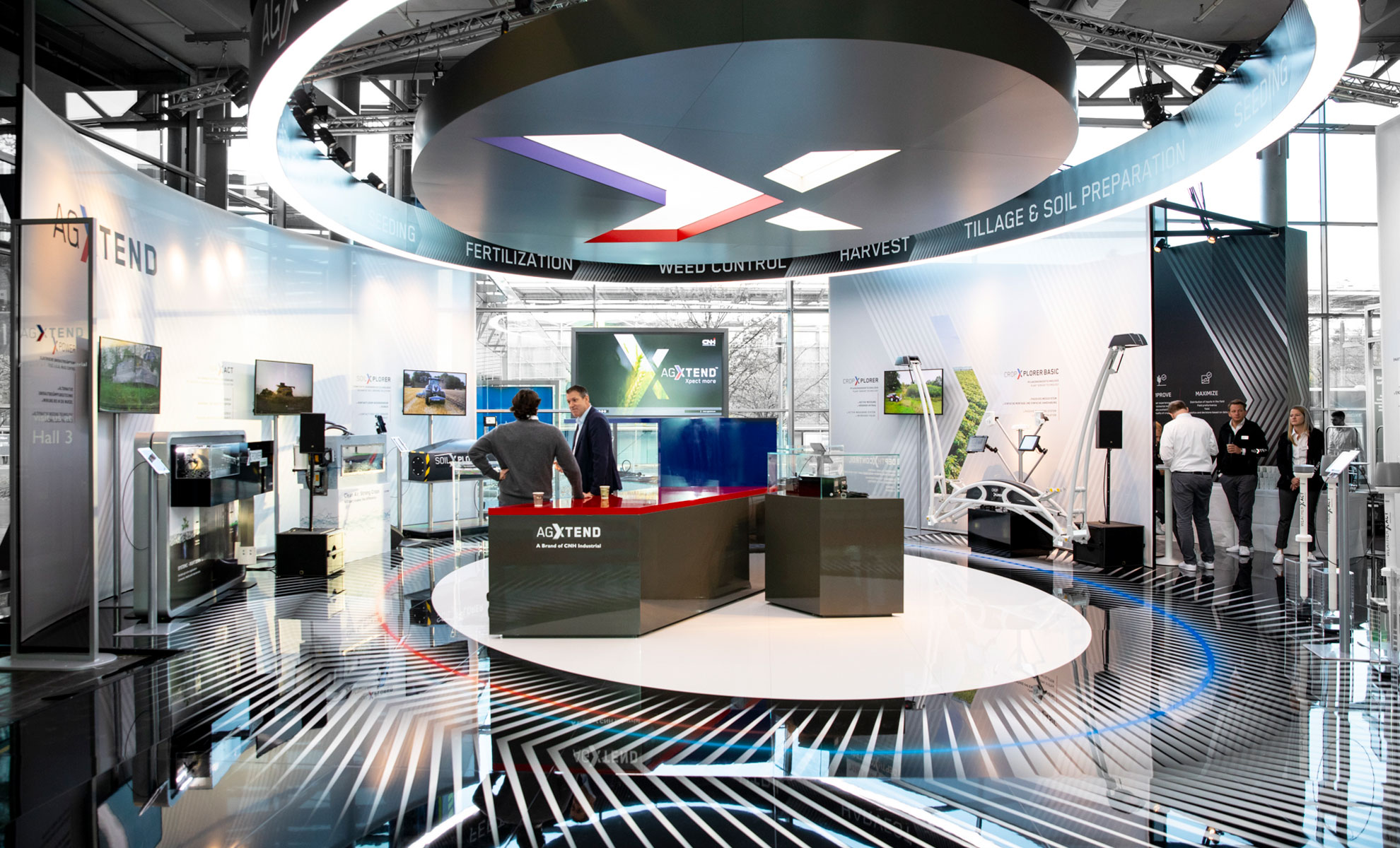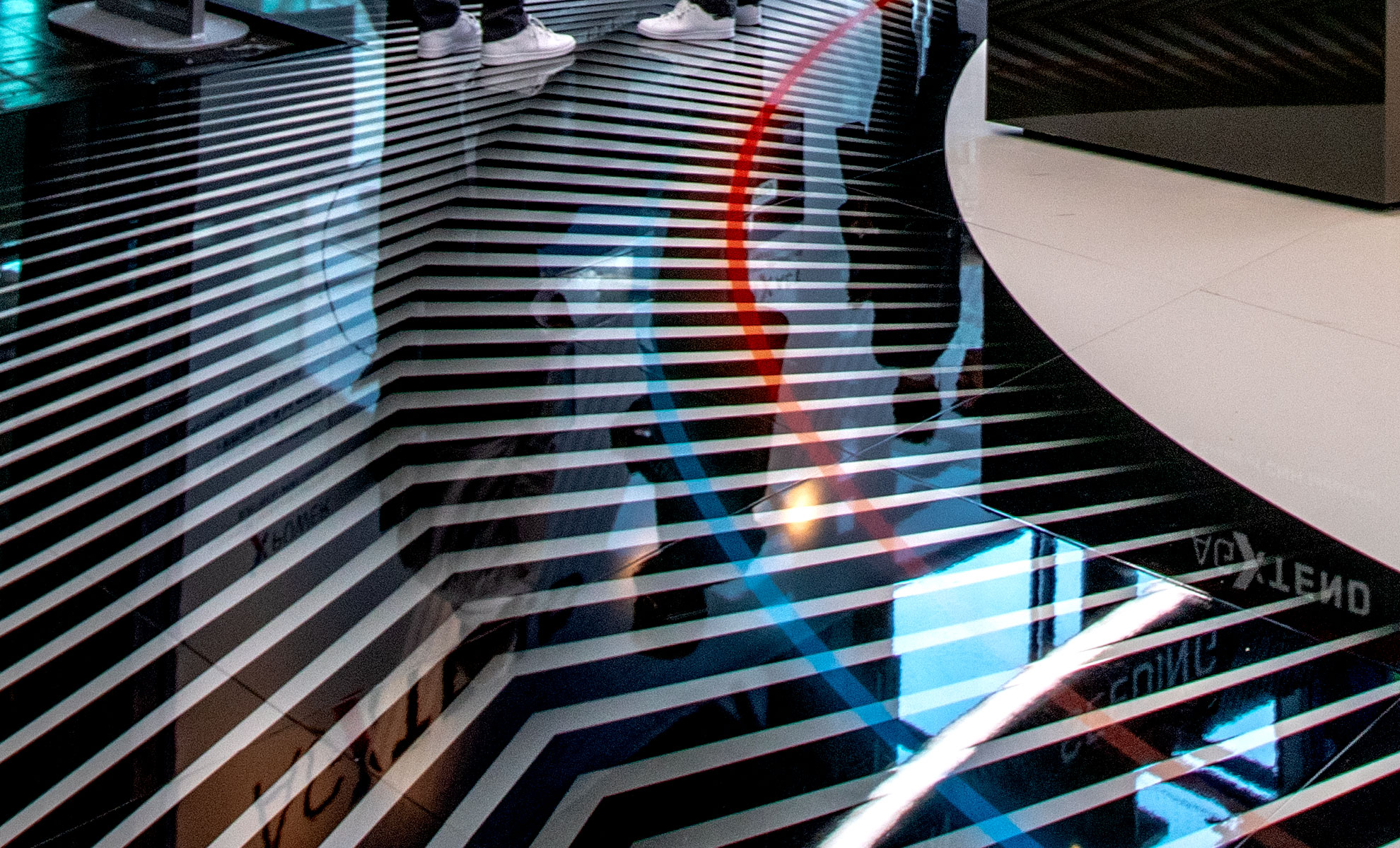 AGXTEND
2019 AGRITECHNICA – HANNOVER – 160 sqm
Il progetto di agXtend nasce da due fattori condizionanti, il primo, il più importante, è la necessità di trasmettere l'esistenza di un marchio da poco nel mercato focalizzato sullo sviluppo delle nuovo tecnologie applicate nel mondo dell'agricoltura; il secondo della posizione all'interno della fiera, nelle vicinanze di una grande vetrata in un padiglione.
Tutto lo stand si sviluppa attorno al marchio, la grande X di agXtend diventa il centro attorno al quale gira la elisse dello stand. Una serie di quinte curve semitrasparenti trasmettono leggerezza e dinamismo grazie alla grafica ispirata al marchio.
Per esporre i gruppi espositivi sono stati disegnati dei sopporti leggeri che quasi scompaiono in modo di far leggere al meglio il prodotto e la sua tecnologia.
The agXtend project stems from two conditioning factors, the first, the most important one, is the need to convey the existence of a brand recently in the market focused on the development of new technologies applied in the world of agriculture; the second of the position inside the fair, near a large window in a pavilion.
The whole stand develops around the brand, the big X of agXtend becomes the center around which the ellipse of the stand turns. A series of semi-transparent curved wings convey lightness and dynamism thanks to the graphics inspired by the brand.
To expose the display groups, light supports have been designed that almost disappear in order to make the product and its technology better read.