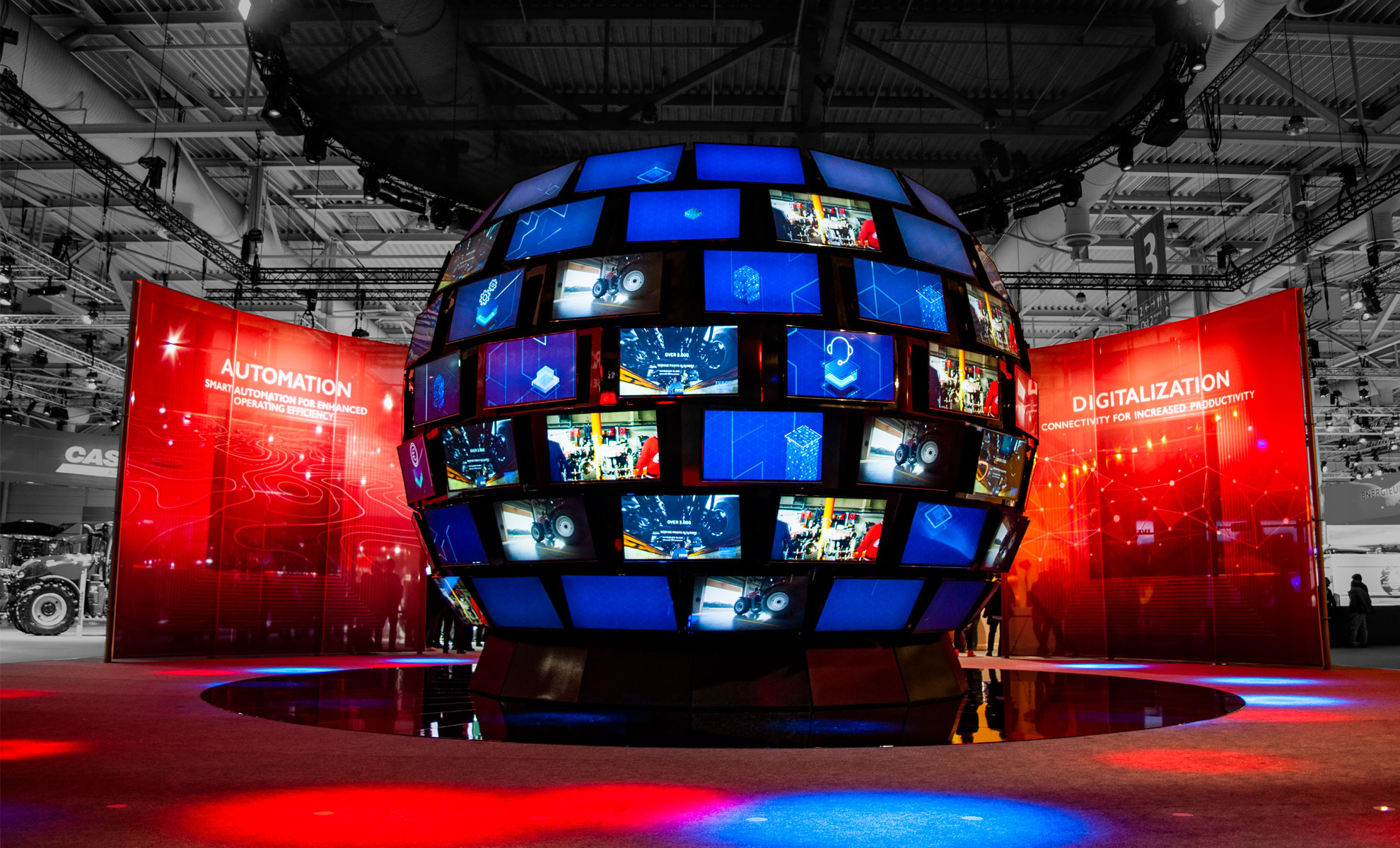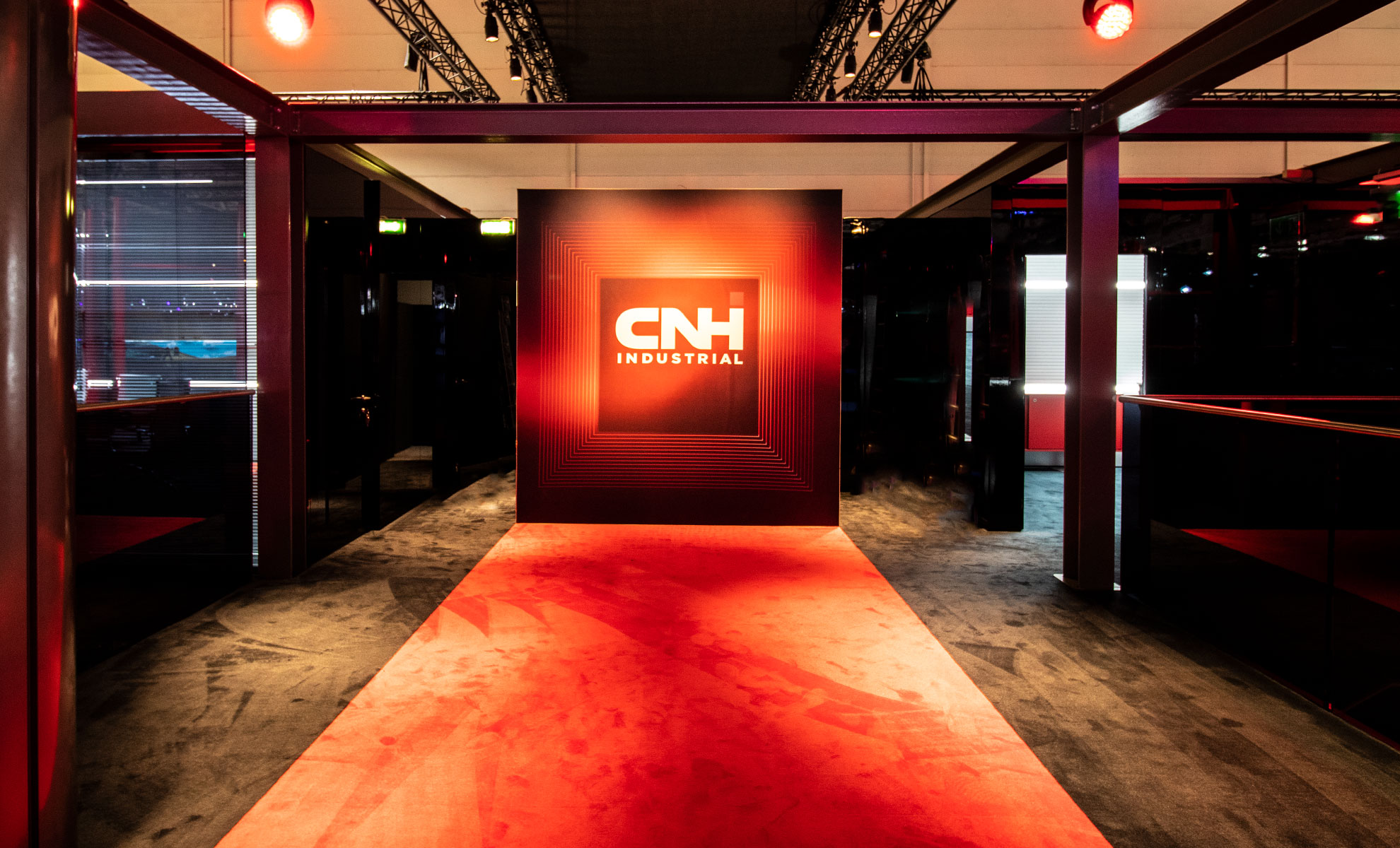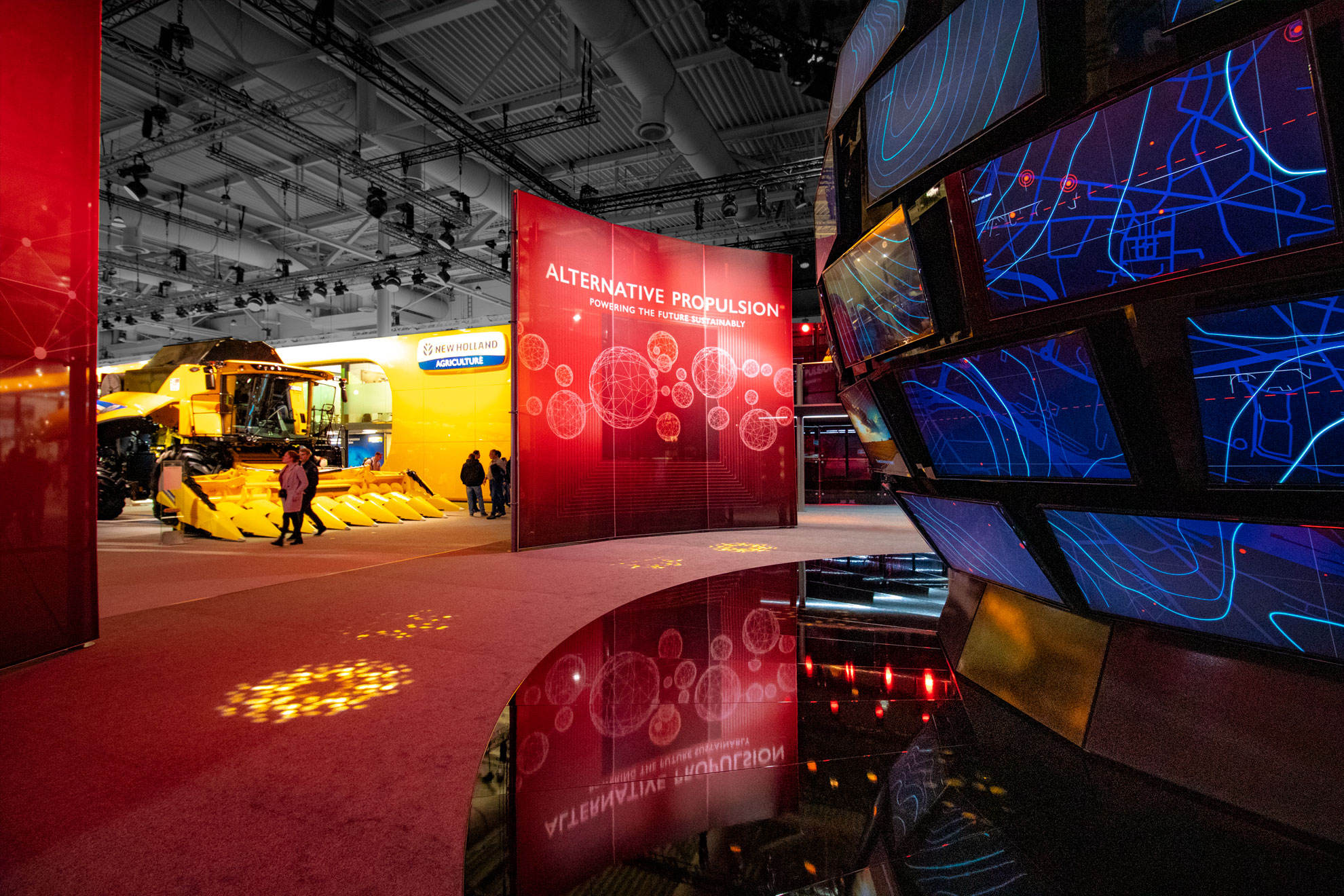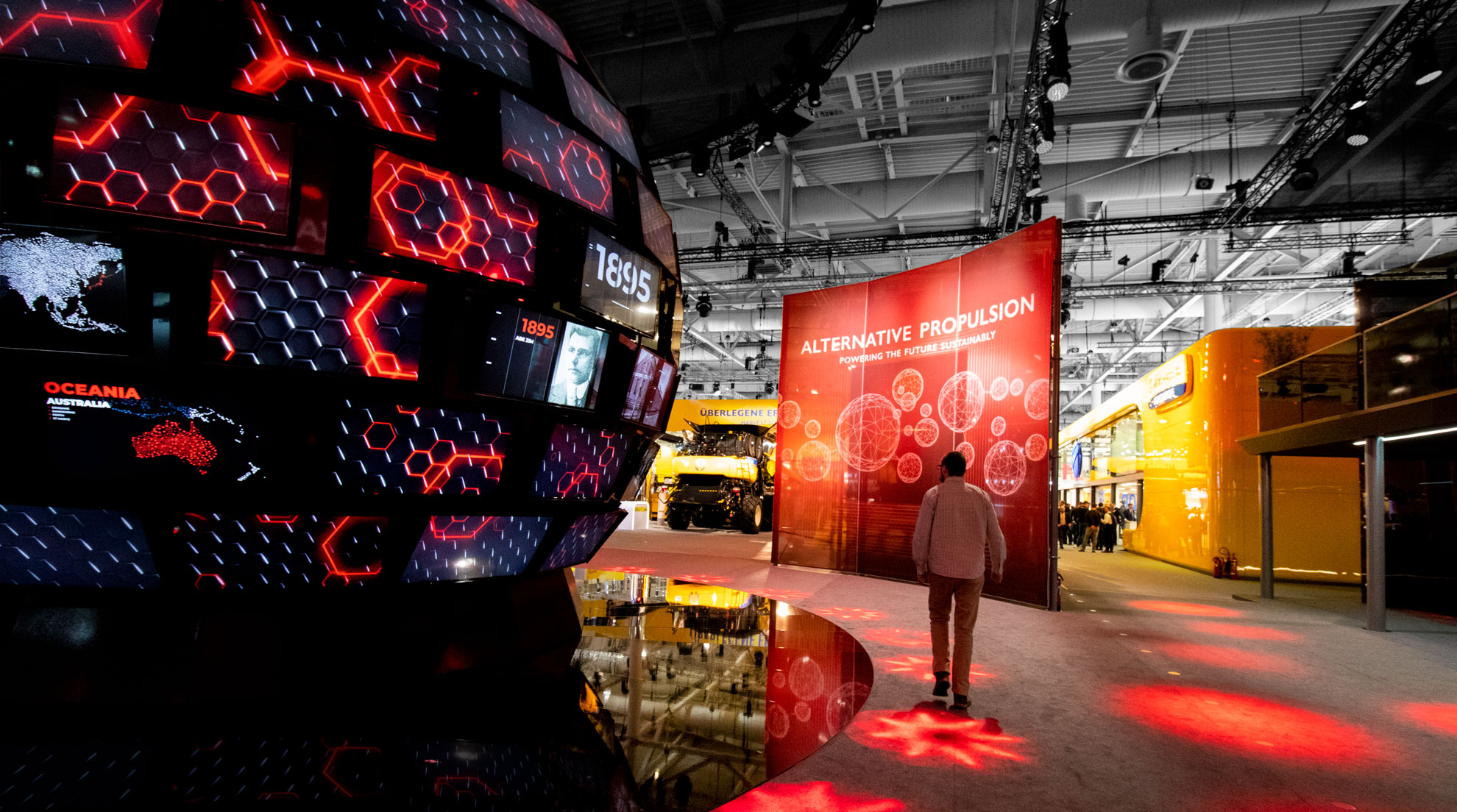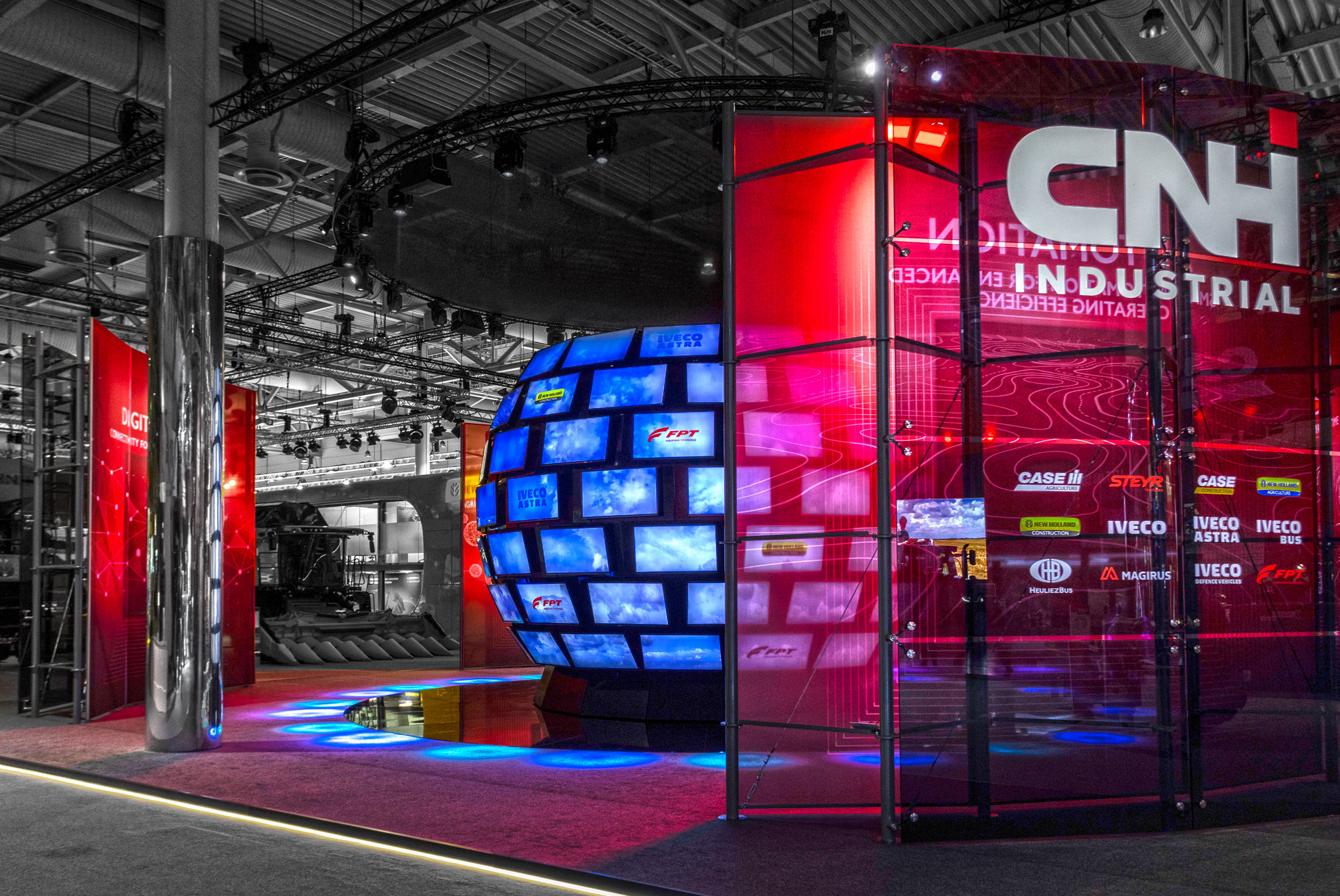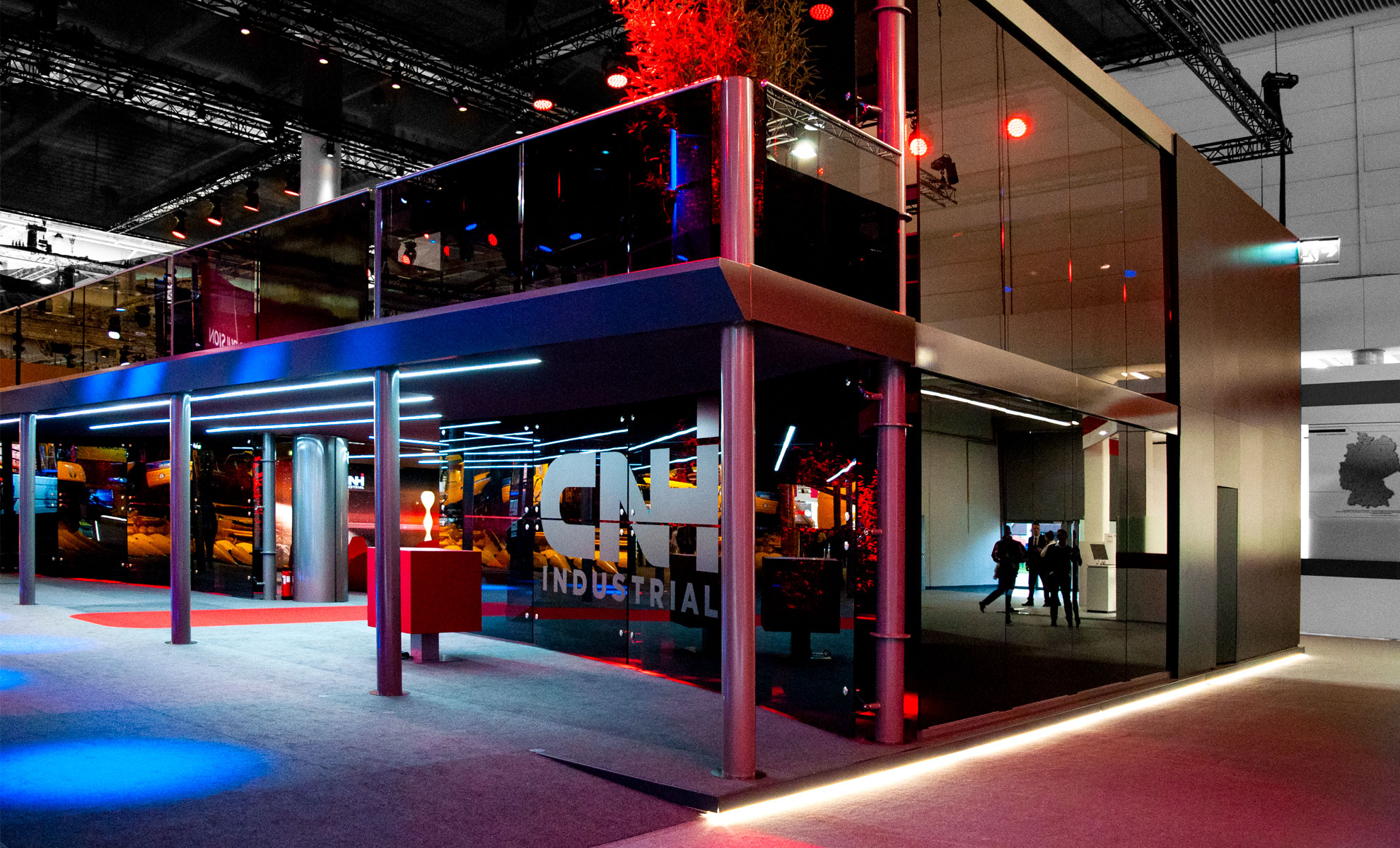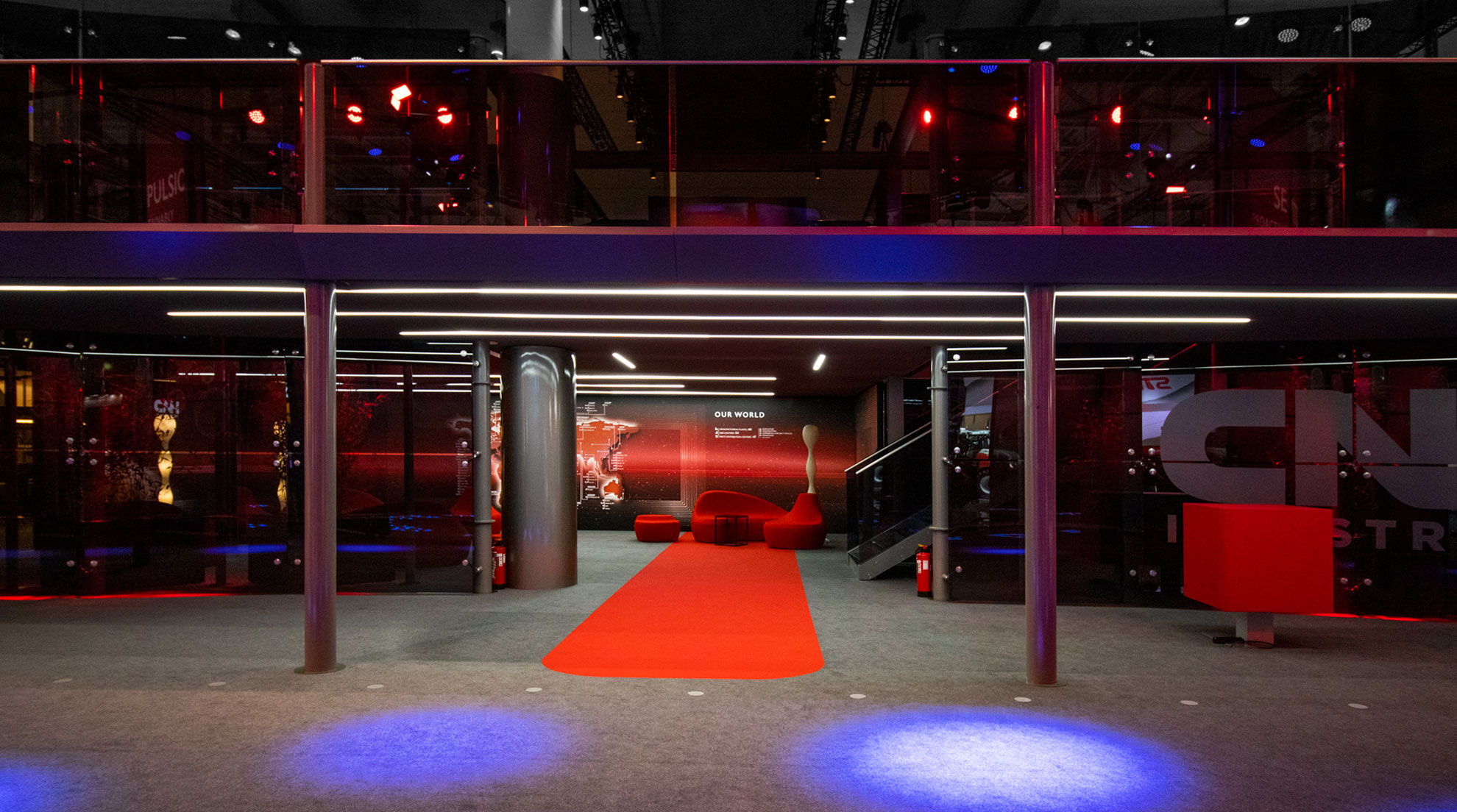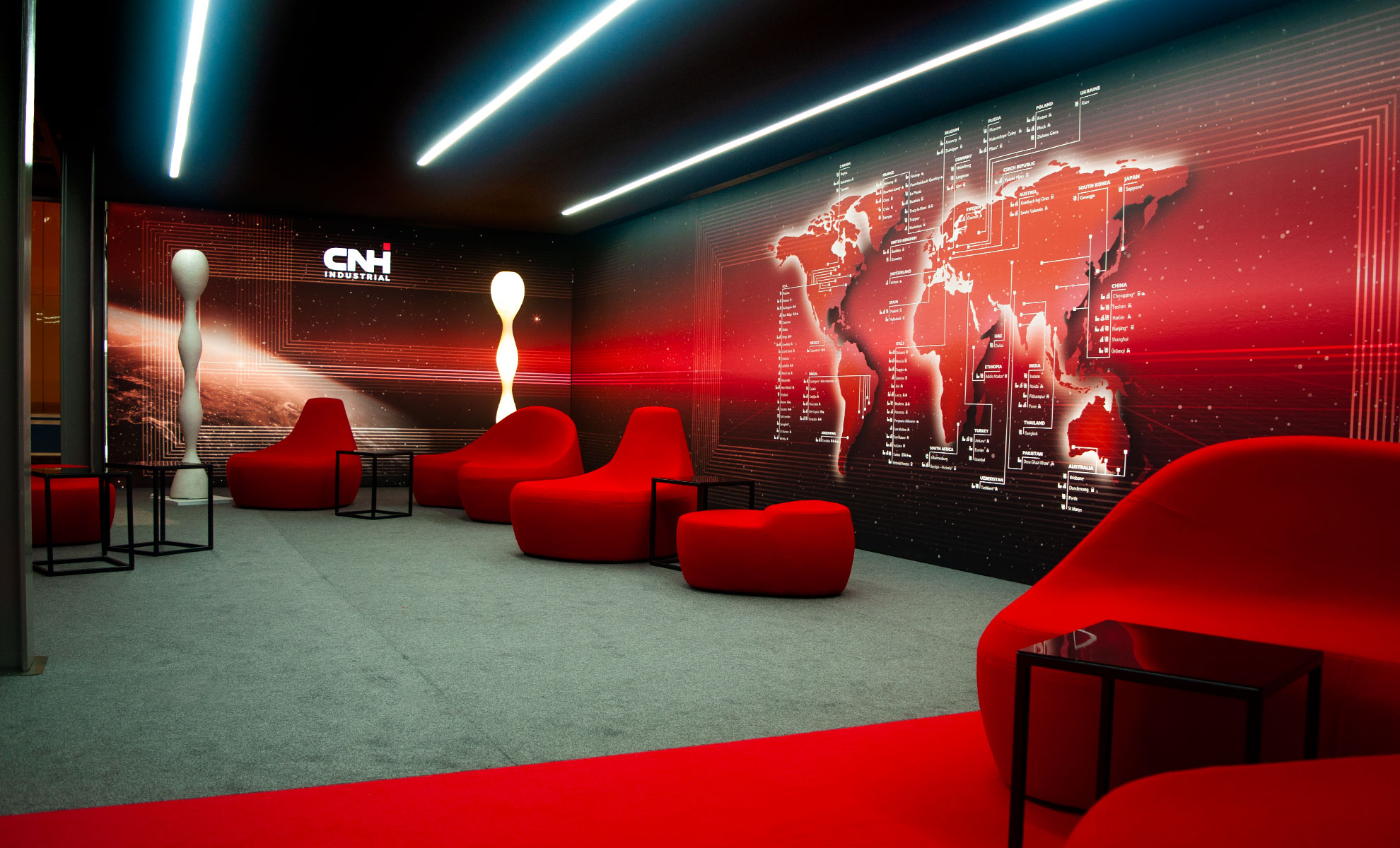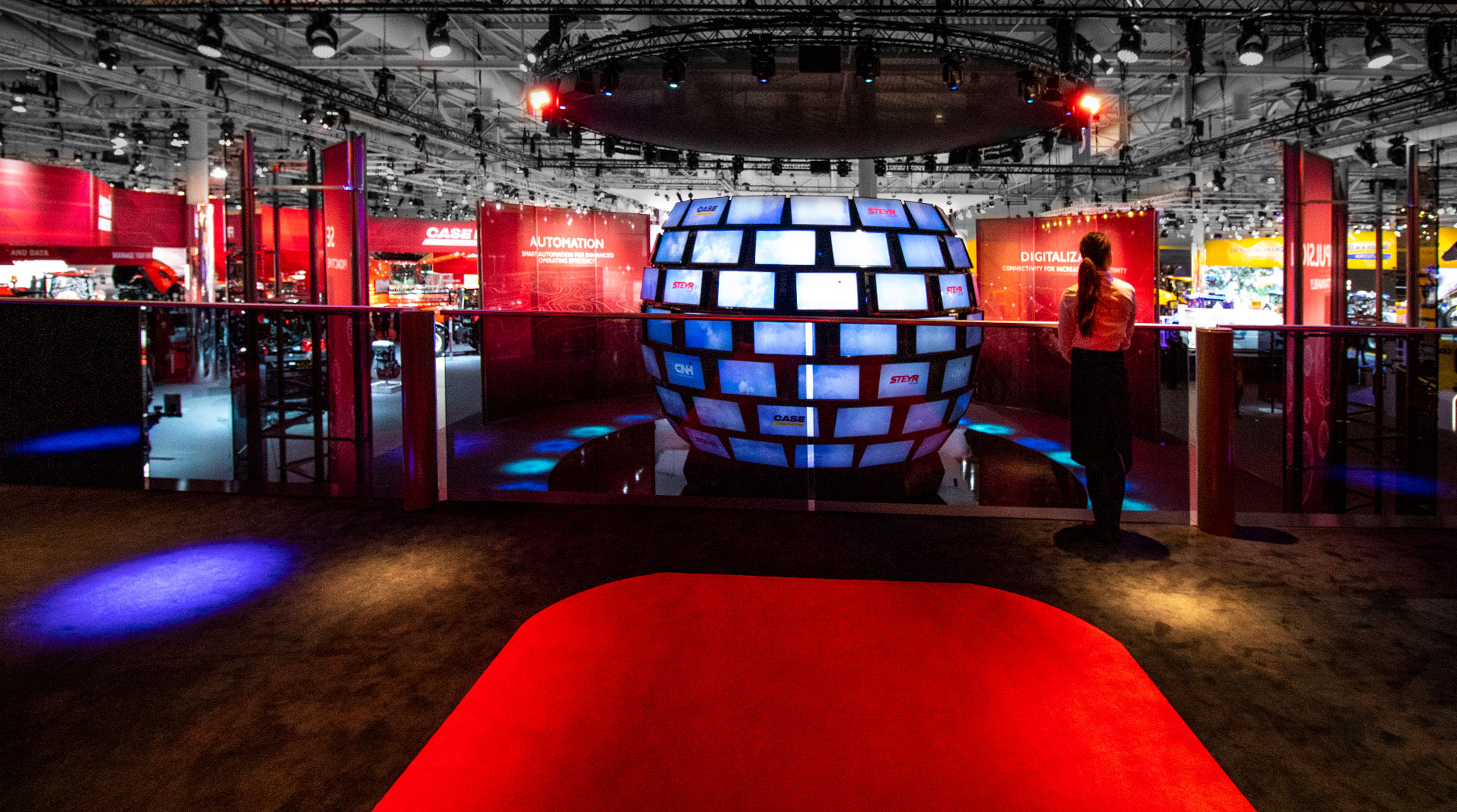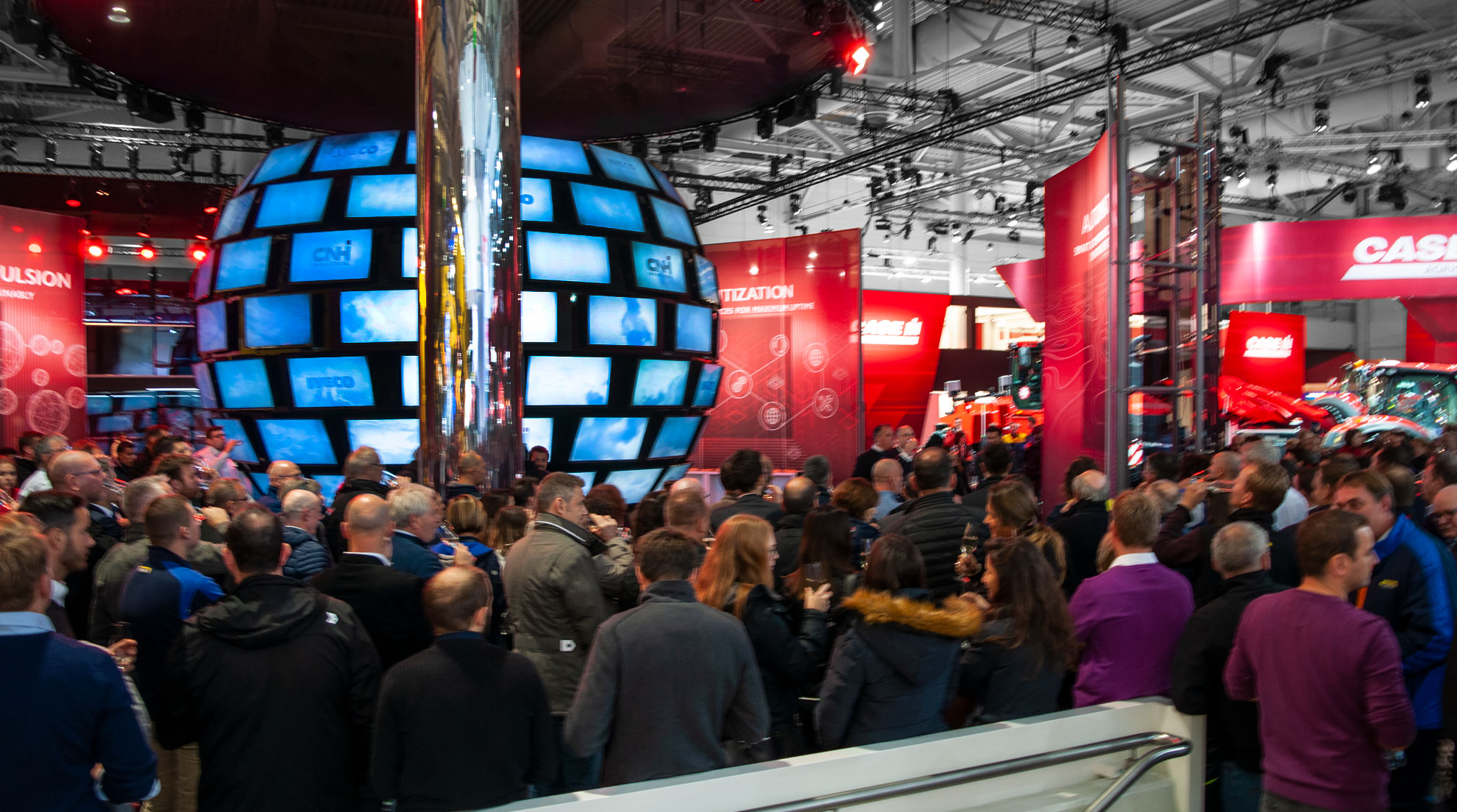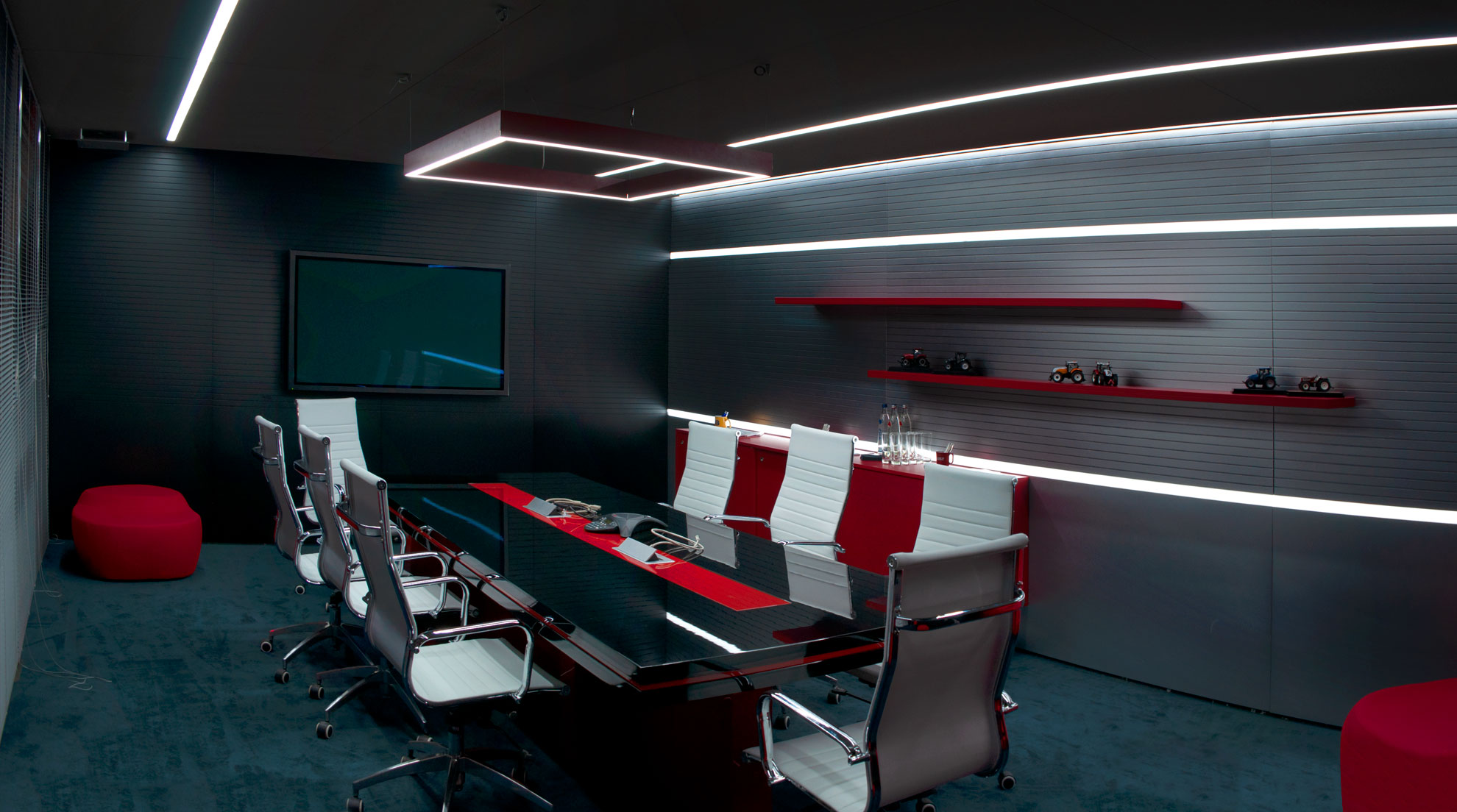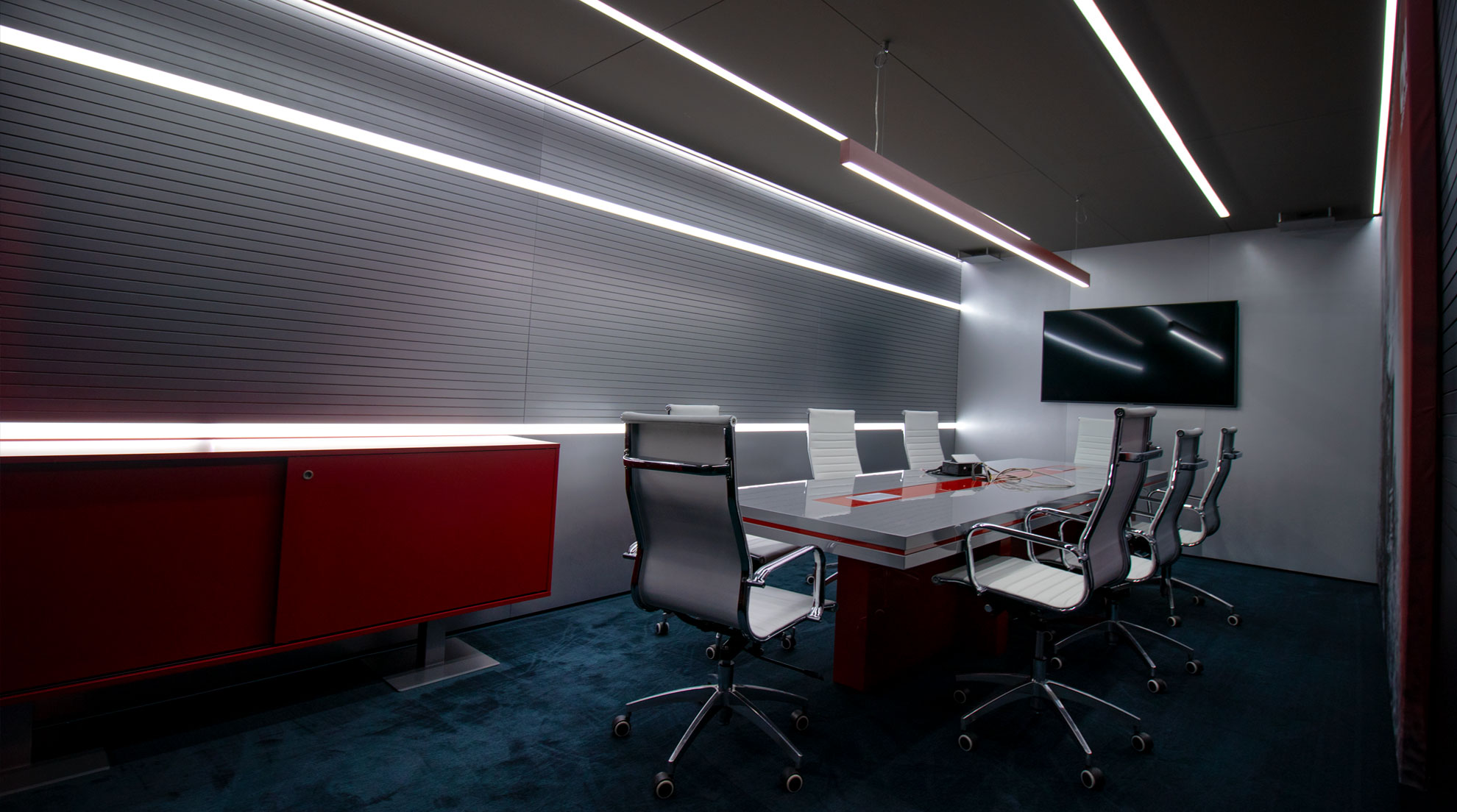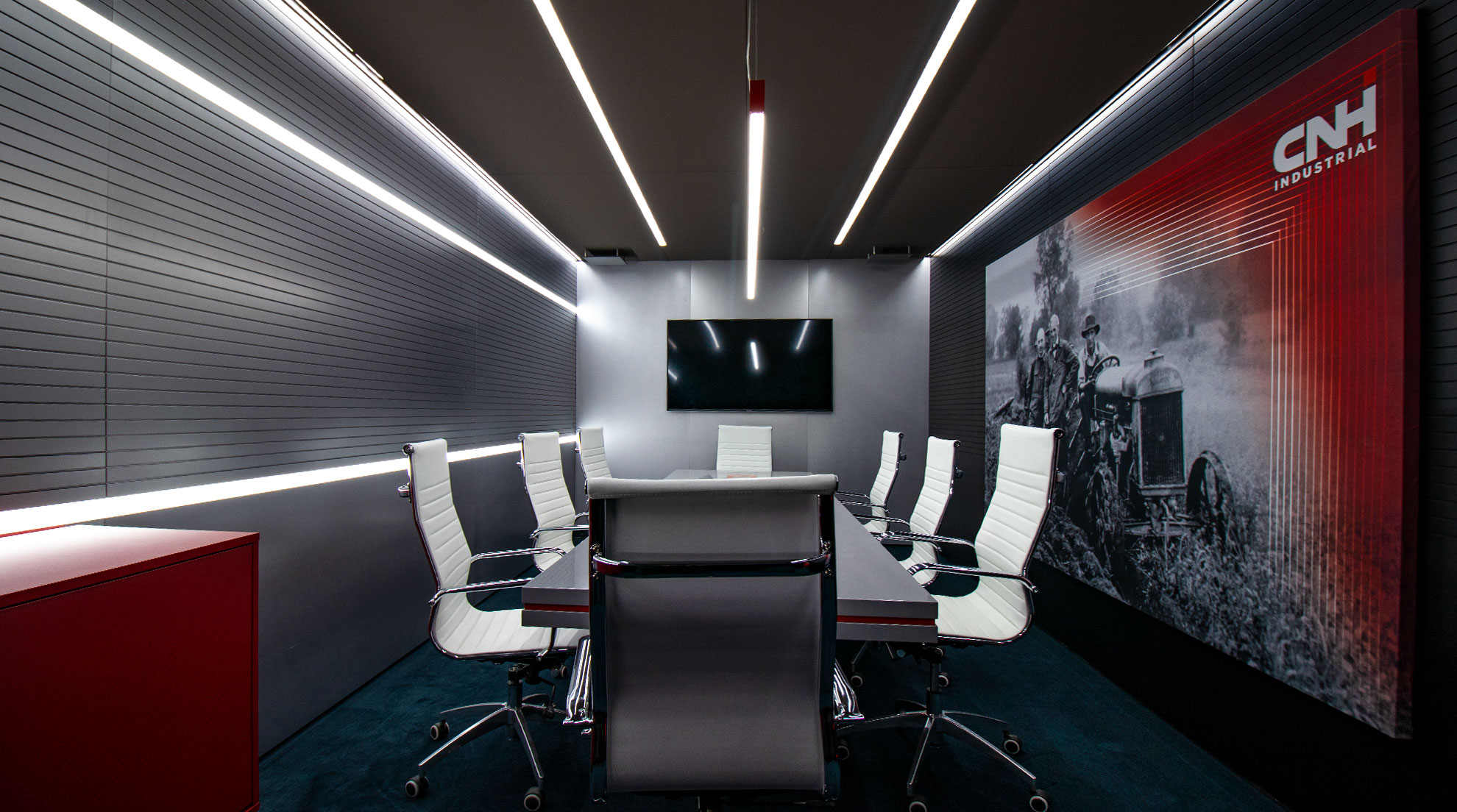 CNH Industrial
2019 AGRITECHNICA – HANNOVER – 700 sqm.
Realtà Tecnologica Mondiale. Queste potrebbero essere le 3 parole che contengono il DNA di questo stand.
Tutto il mondo CNH con tutte le sue sfumature e realtà così diverse sintetizzato al centro dello stand in una sfera di schermi alta 6 metri. La sfera mostra il movimento del brand con filmati che trasmettono la potenza del gruppo unico, ma anche i dettagli di ognuno dei singoli Brand. Quattro quinte semitrasparenti avvolgono la sfera per creare scenografia unica accompagnata di effetti di illuminazione e audio.
Lo stand trasmette la realtà di un brand solido attraverso l'uso di materiale di qualità e la realizzazioni di quinte tridimensionali di acciaio e vetro. L'interno, tecnologico e di prestigio, è caratterizzato dal nero, dal rosso e dall'argento con pannelli acustici, arredo di alta qualità e luci LED. L' aspetto più naturale è presente con l'utilizzo delle piante di bambù che delimitano lo spazio della lounge.
World Technological Reality. These could be 3 words that contain the DNA of this stand.
The whole CNH world with all its nuances and very different realities summarized at the center of the stand in a sphere of screens 6 meters high. The sphere shows the movement of the brand with films that convey the power of the single group, but also the details of each of the individual brands. Four see-trought wings envelop the sphere to create a unique scenography combined by lighting and audio effects.
The stand conveys the reality of a solid brand through the use of quality material and the creation of three-dimensional wings of steel and glass. The interior, technological and prestigious, is characterized by the colors  black, red and silver with acoustic panels, high quality furniture and LED lights. The natural aspect is represented with the use of bamboo plants that delimit the lounge space.