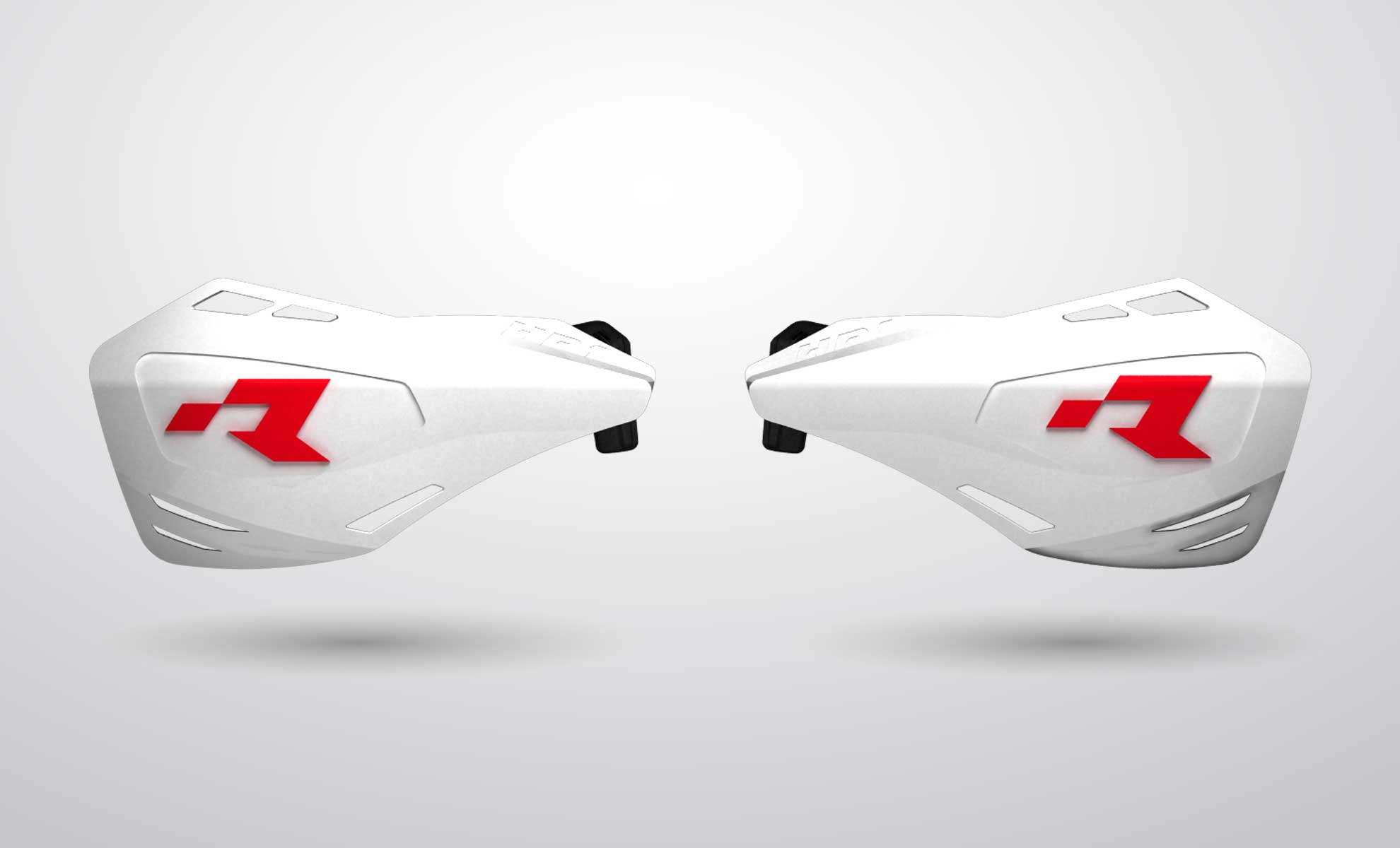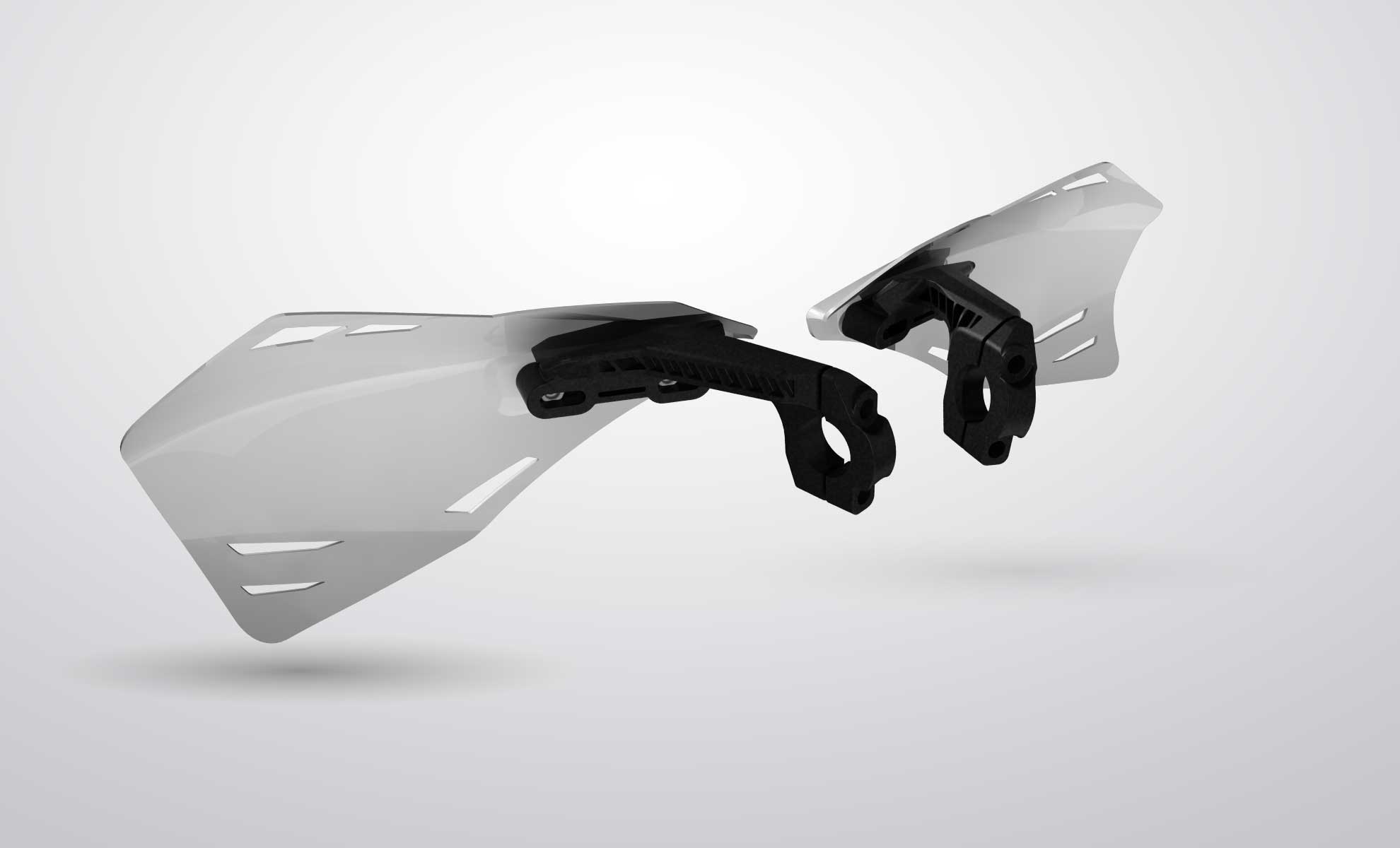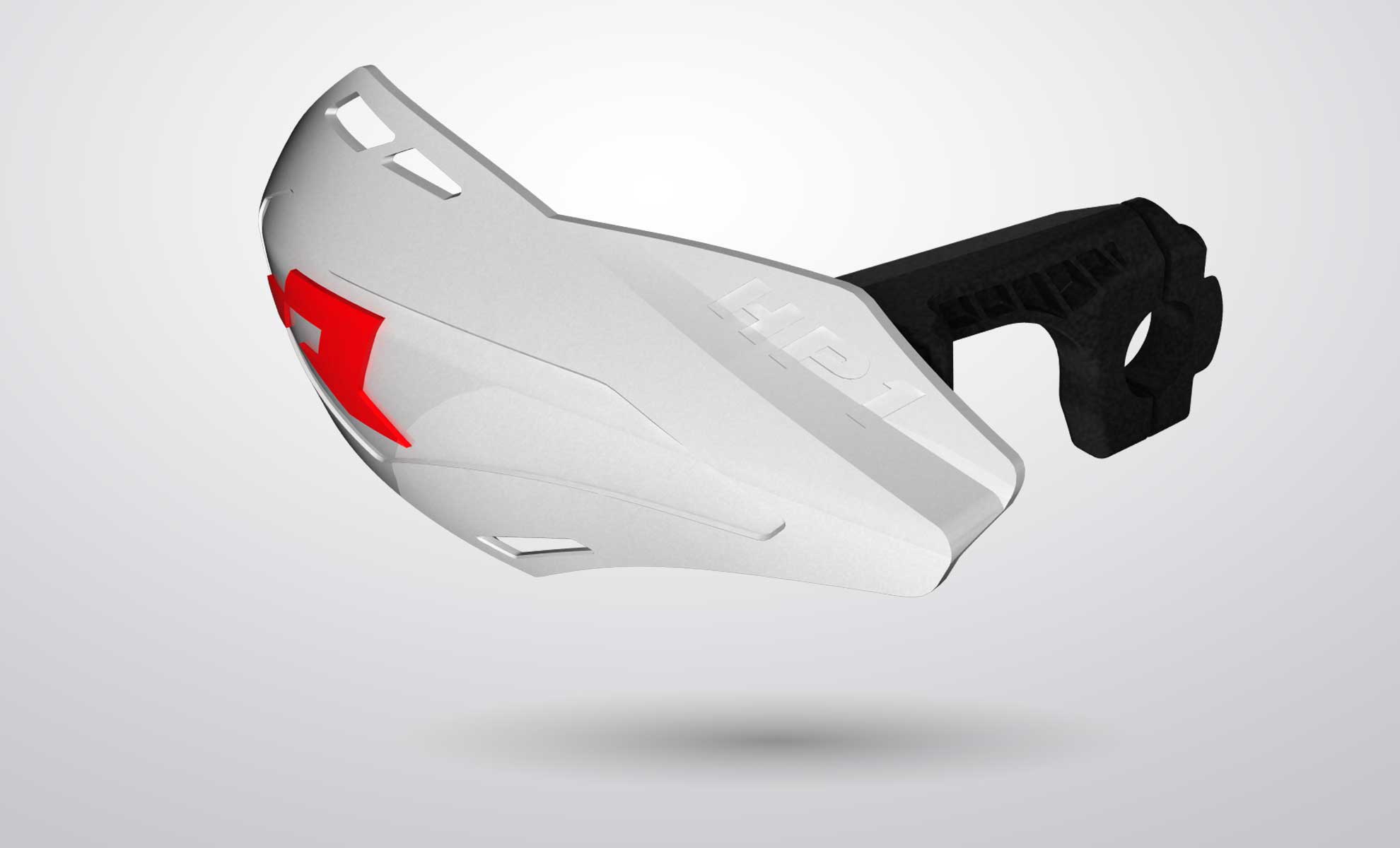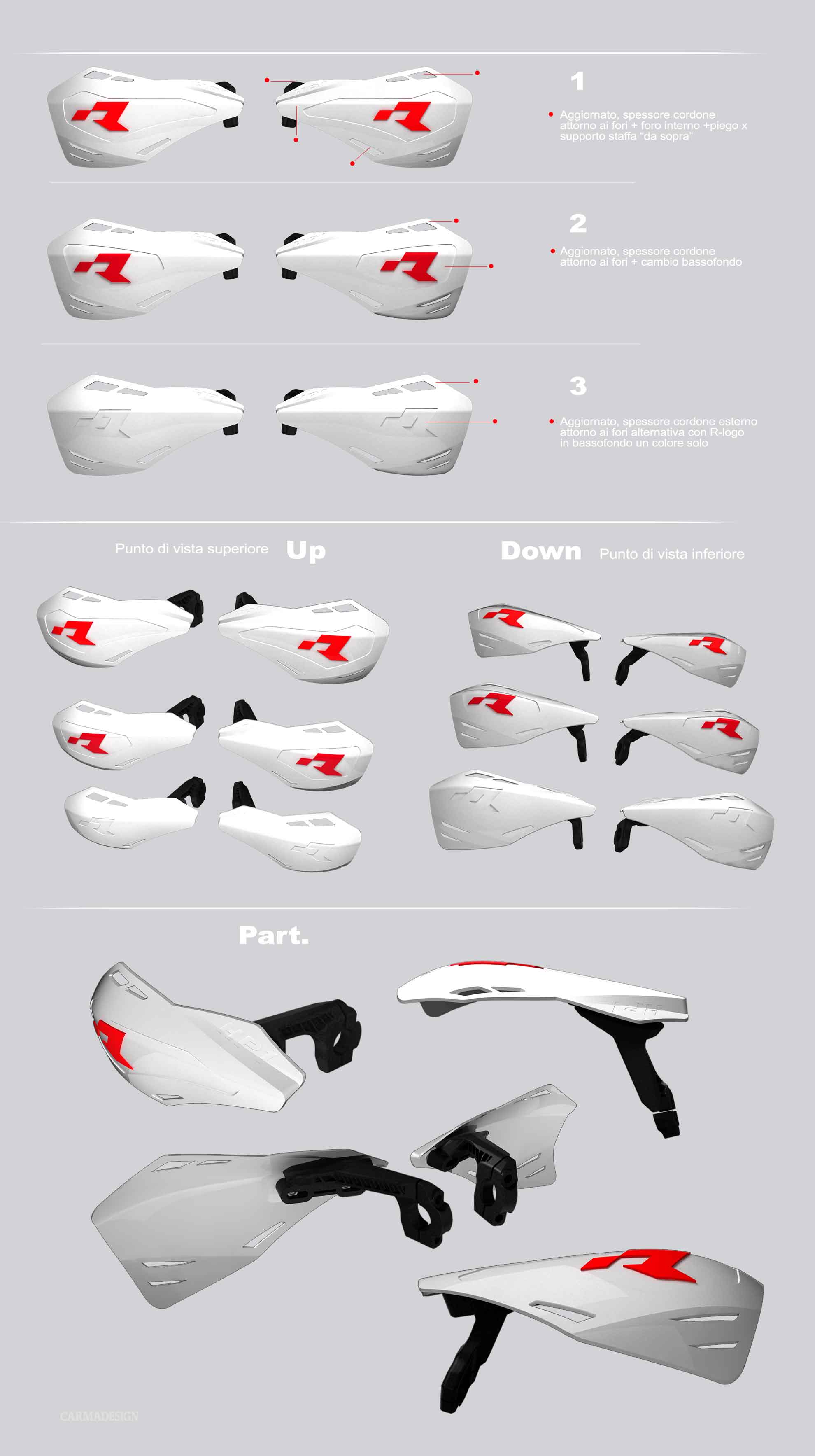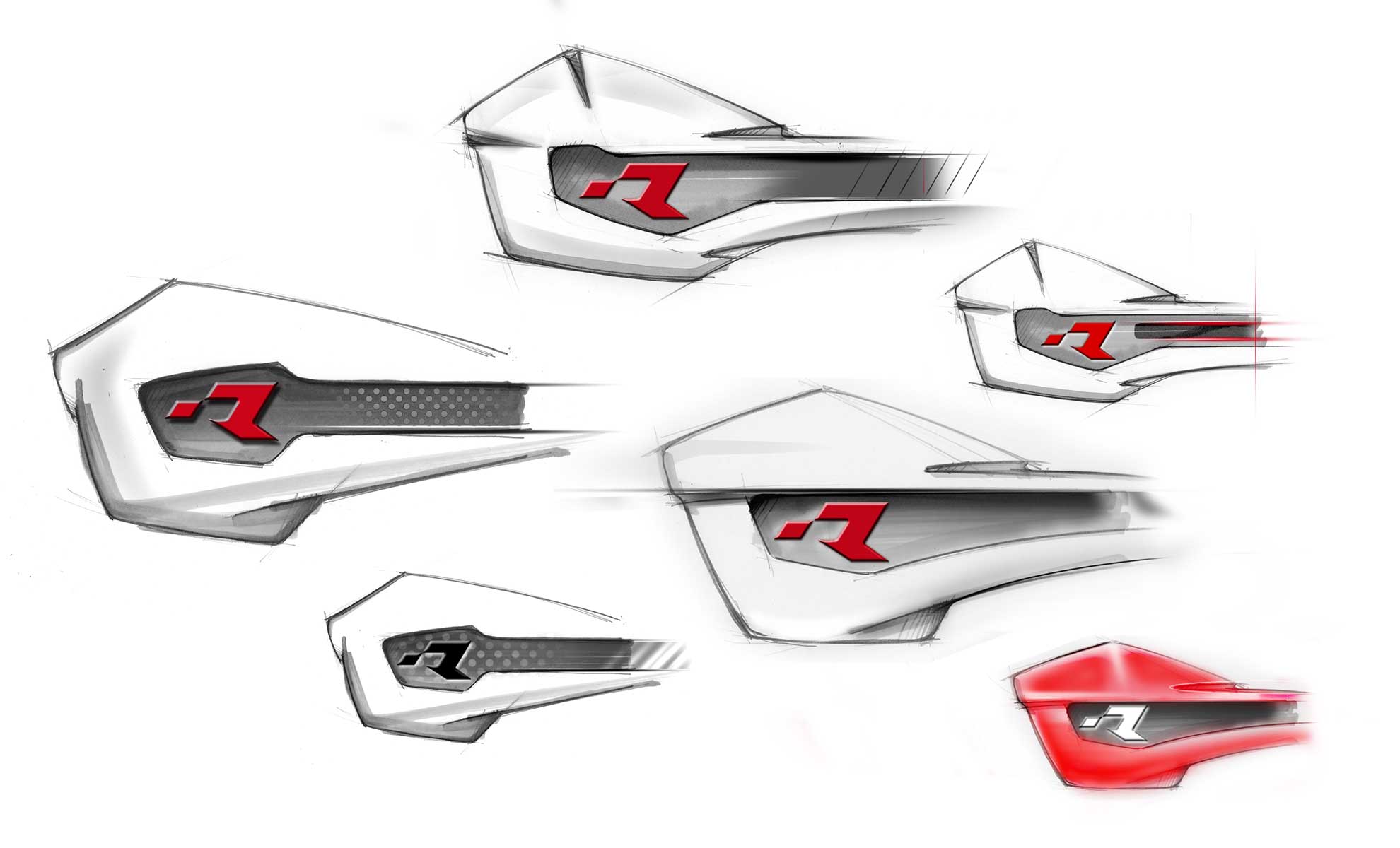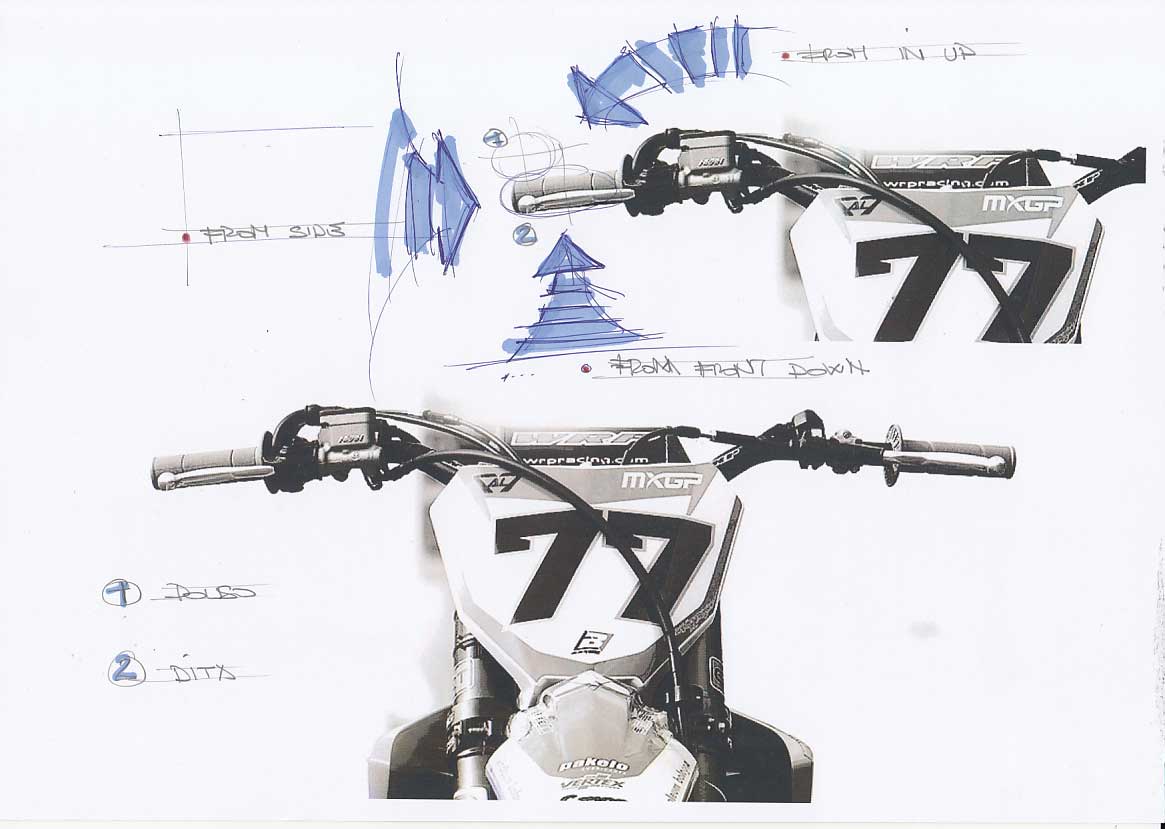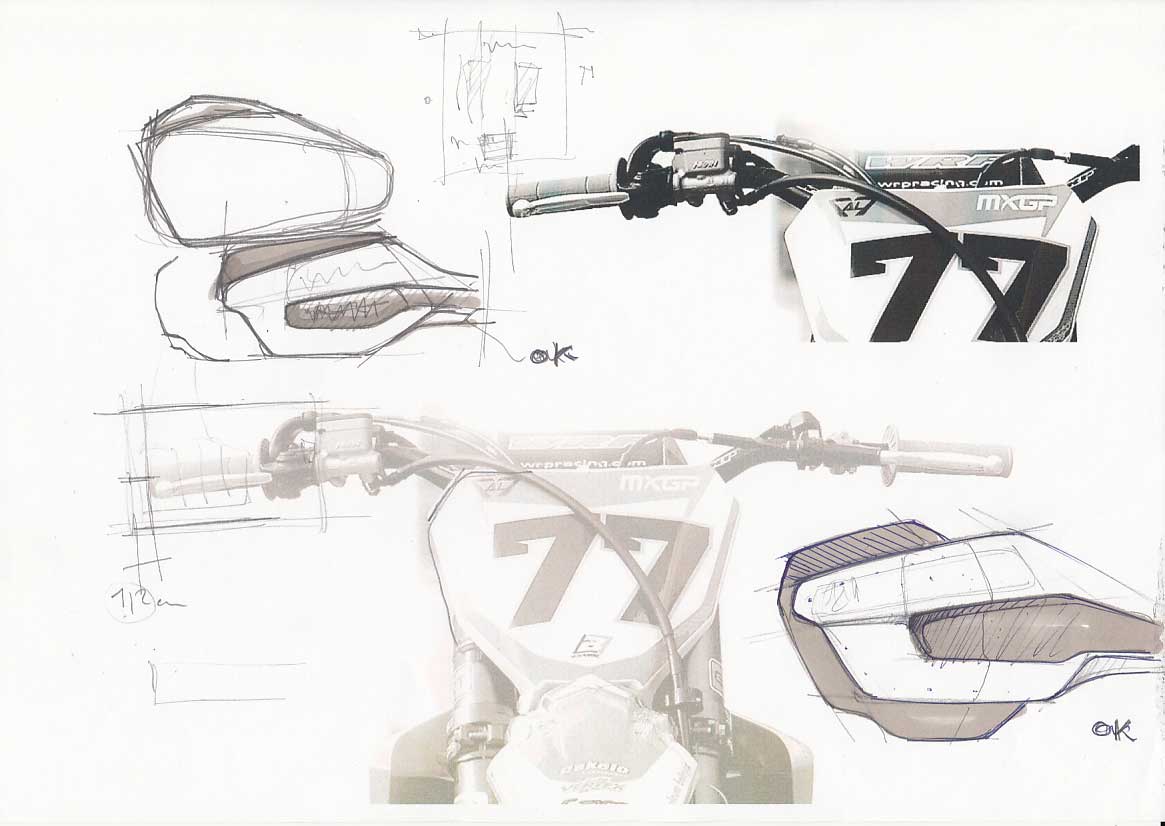 Rtech Paramani
2019
Per guidare una moto e sentirsi sicuri nel fuoristrada è necessario non trascurare la sicurezza. Tra i dispositivi protettivi dell'offroad, in particolare in caso di protezioni dalle pietre, dai detriti o dagli urti contro rami o altro, ci sono i paramani, un interessante oggetto di design che costituisce un connubio perfetto tra funzionalità e styling.
I paramani sono fondamentali poichè proteggono e dialogano ergonomicamente con le mani del guidatore e con le leve di comando della moto. Questi interagiscono con l'aria durante il movimento e quindi la loro forma, soprattutto in ambito competitivo, deve assumere tratti areodinamici in linea con la carrozzeria della moto: questo permette di avere il minimo attrito durante la corsa e resistere strutturalmente a sollecitazioni e vibrazioni durante l'uso estremo nel fuoristrada rispettando la funzione primaria di scudo dai detriti pietre e altri oggetti lanciati dalle moto che precedono.
Spesso il paramano diventa un accessorio con una valenza estetica e pubblicitaria sopratutto nel mondo racing, quando porta la sponsorizzazione di un Brand. Il paramano R_TECH progettato da Cristiano Malerba si basa su queste premesse.
E' un modello chiuso costituito da un'unica scocca senza alette aggiuntive. Realizzato in bi-componente plastico di polimero elastico su stampo ad iniezione con una struttura compatta e flessibile che assorbe le vibrazioni grazie alla solidità del supporto di ancoraggio;  le nervature strutturali e la forma di doppia curvatura unite allo spessore minimo ne assicurano la robustezza e dalle nuove forme di aderenza se ne ricava la massima areodinamicità: i fori modellano la scocca e l'alternanza vuoti e pieni sono pensati per la ventilazione e per otimizzarne il peso, creando il giusto equilibrio tra resistenza e leggerezza.
Usati nelle competizione offroad, sono ritenuti dispositivi di protezione di alta qualità che generalmente non richiedono modifiche per essere applicati alla moto, progettati per essere regolati lateralmente in differenti posizioni per adattarsi alle diverse distanze delle leve del manubrio sul quale alloggiano.
For a safely driving experience when you are off road, it is important to never overlook the security equipment. Within this protective equipment for the off road drive, more specific for the protection against rocks, branches and objects of that kind, we can find the Handguards, a peculiar design equipment that merge in perfectly functionality and styling.
The handguars are fundamental as long as they're able to protect and dialogue between the drivers hands and the bike control levers. This elements also interacted with the wind movement throughout the drive, so they have to be thought in form and purpose as an aerodynamic element that plays along with the bikes bodywork. This also allows to have the minimum friction through the drive and withstand the different vibrations and strokes that product the extreme offroad drives while maintaining the primary safety function of the handguars. In the racing environment the they also become an esthetic and publicity element, caring the brand sponsors. The Hanguars R Tech designed by Cristiano Malerba are conceived under all this parameters.
They are designed as a enclosed model, composed by a single body without any joints. Made with a plastic bi-component of elastic polymer on an injection mold with an compact flexible structure that absorbs the vibrations thanks to the solidity of  the anchoring support. The structural ribs, the double curve shape jointed to the minimum thickness and the attachments are designed to provide a top robustness and the perfect aerodynamic. The body shape combined with the alternation of solids and voids are thought to provide the right amount of ventilation and optimize the weight of the hanguar, creating the perfect balance between strength and lightness.